IT'S Peppa Pig takeover week from Trends UK and we're taking a look at the fantastic range of electronic learning toys from featuring everyone's favourite little pig.
Designed to be both educational and fun, these Peppa Pig themed electronic learning toys are packed with features that introduce colours, shapes, music, the alphabet, spelling, movement, counting and more through play.
This can make learning less stressful when faced with these tasks in nursery and then Key Stage One at school. The easy-to-use toys provide opportunities for parents and carers to interact with and guide children as they complete the various activities.
New to the range this year is the Count With Peppa toy. Peppa asks the child to insert the large, plastic 'coins' in the slot to hear them being counted. Peppa recognises which of the 10 play coins have been inserted and responds. Skills being developed are recognising what each number looks like and counting up to ten. It also has a Colours mode to help identify colours and objects on the coins. Peppa also plays three songs! (SRP £19.99)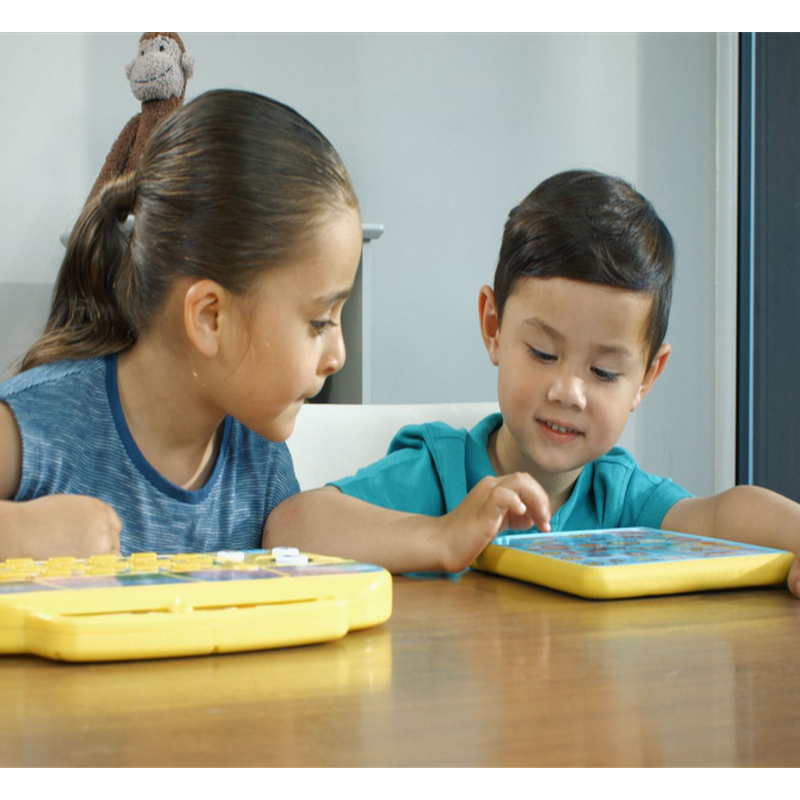 Phones are always an obsession with young children, so we're sure they'll love
Peppa's Flip & Learn Phone
–  great for on the go learning and fun.Peppa's Flip & Learn Phone is for younger children (18 months) – it's a chunky, classic flip-up phone kids can use to "call" Peppa and 9 other characters from the series and hear their greetings. They'll love the opportunity for pretend play, by taking pictures and hearing "Say cheese" then Click! (SRP £10.99)
Similarly, Peppa's Laugh & Learn Laptop features four game modes relating to colours, numbers, letters and word recognition. Streamlined and rounded, this chunky early learning classic laptop shape has a carry handle and lift up lid. Fun shaped buttons and backlit screen help the child navigate and answer different questions and challenges. (SRP £19.99)
Prepare three-year-olds for pre-school/nursery with Peppa's Laugh & Learn Alphaphonics. As well as featuring fun tunes and sounds, this brightly coloured toy features games to help kids learn about the alphabet, spelling, phonics and word recognition – tasks they'll face soon enough, made great fun here! (SRP £19.99)
There's more active fun to be had with Peppa's Interactive Play Mat, an interactive floor mat specially designed to encourage children to get up and move whilst having fun and learning! (SRP £19.99).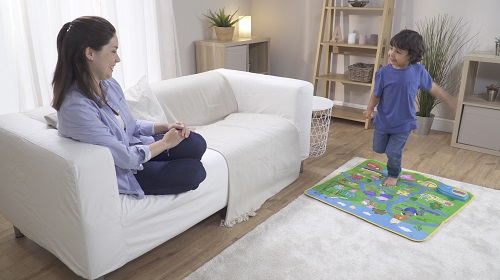 Featuring Peppa Pig and her friends, this bright and colourful playmat has four fun modes: Peppa Says, Numbers, Where is? and 3 Peppa Songs to sing along to including "Big Balloon" and "The Bing Bong Song".  Simply choose a play mode and follow Peppa's fun instructions. (SRP £19.99)
There's more music fun to be had with Peppa's Sing & Learn Microphone. This chunky microphone has a flat self-stand base and is packed with features. Sing alone or with Peppa – answer questions or hear favourite tunes from the series such as the Peppa theme tune, Wheels on the Bus and more! (SRP £14.99)
We can't wait to hear what you think of this fantastic range – let us know your thoughts on social media, watch out for our Twitter frenzy later in the takeover.