Parents are taking an increasingly hands-on approach where their children's education is concerned. Thankfully, as the appetite for supporting a child's education at home has grown, so too has the selection of toys designed to make learning fun! One company leading the charge in this remit is Trends UK. Renowned for their electronic learning toys based on characters that children know and love, home learning has never been so fun!
Keep reading to find out more about Trends UK's range of The Adventures of Paddington electronic learning toys, where fun meets education. This clever range is designed to provide a strong foundation for learning a variety of skills, such as letters, numbers, and colours. Families will be able to join the world's biggest fan of marmalade sandwiches for interactive games and activities that'll have children learning while they have lots of fun! After all, what child could resist a lesson from Paddington?
The Adventures of Paddington Paw Pad – RRP £12.99
This fantastic electronic learning toy lets children learn with Paddington! Programmed with three fun, interactive games in this paw shaped pad, this great product helps with the learning and development of number and shape recognition, basic problem solving, letter and picture recognition. At the press of a button, the Adventures of Paddington Paw pad hears Paddington ask questions, inviting the child to explore objects, letters, numbers and funny sounds from his world.
Available from John Lewis and Amazon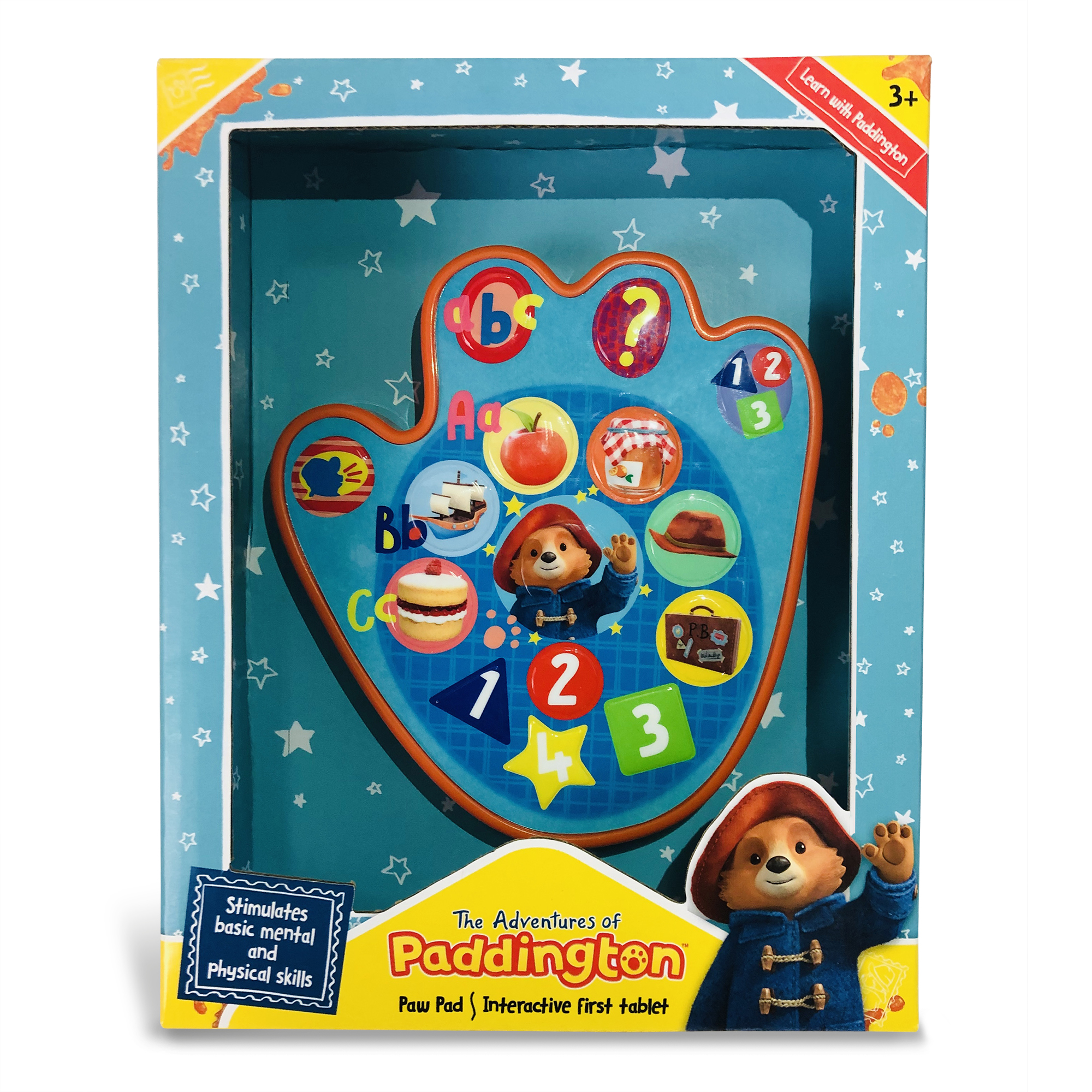 The Adventures of Paddington Learning Suitcase – RRP £19.99
Families are guaranteed lots of fun with the Paddington Learning Suitcase! This adorable format lets children use Paddington's suitcase to learn about numbers, colours, letters, the Brown family and more. This clever electronic learning toy features five activity modes relating to colours, numbers (1 to 5), letters (a to e), the Brown Family and objects from Paddington's world. Heaps of fun, The Adventures of Paddington Learning Suitcase encourages children to listen to the questions and seek answers. The fun graphics, with a light-up Paddington, help the child navigate and answer different questions and challenges. Another key benefit is that is also really helps to support early vocabulary learning and motor skill development.
Available from Amazon (fulfilled by Toy Monster)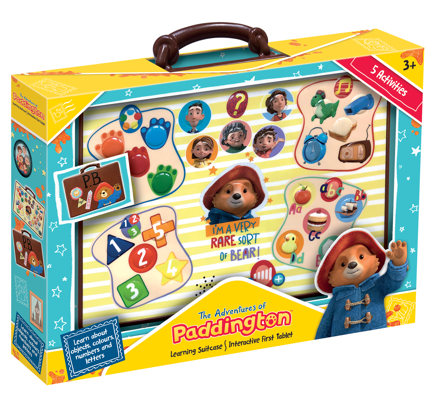 Let us know what you think of the range on social media @UKMumsTV, and click here to enter our fantastic competition for your chance to win the entire Adventures of Paddington electronic learning toy collection from Trends UK.