Keep reading to find out more about Trends UK's range of Peppa Pig electronic learning toys, where fun meets education. Based on characters that children know and love, the range is designed to provide a strong foundation for learning a variety of skills, such as letters, numbers, shapes, and colours. The 'Skills to learn' section on each pack will help you select the most appropriate one for your child's needs.
First up is the Peppa Pig Smart Phone (exclusive to Smyths Toys, SRP £9.99). New to range, children will love learning with Peppa and nine other characters from the series. The quiz key asks questions; little ones can then press a number or colour key to answer. Children can even explore simple sums and sing along to three songs from the show.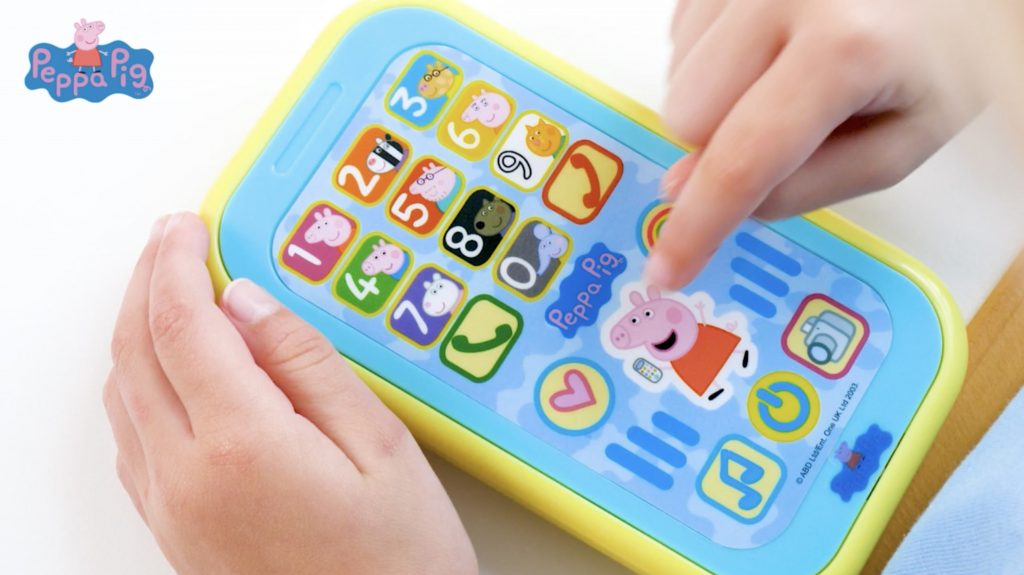 Also new is Peppa's Phonic Alphabet (SRP £19.99), which helps to develop a basic knowledge of letters, numbers and colours, as well as providing an early introduction to phonics and spelling. Featuring eight interactive play cubes, Peppa asks the child to find the cube with the correct answer to the question, and to insert this into the front of Peppa's dress.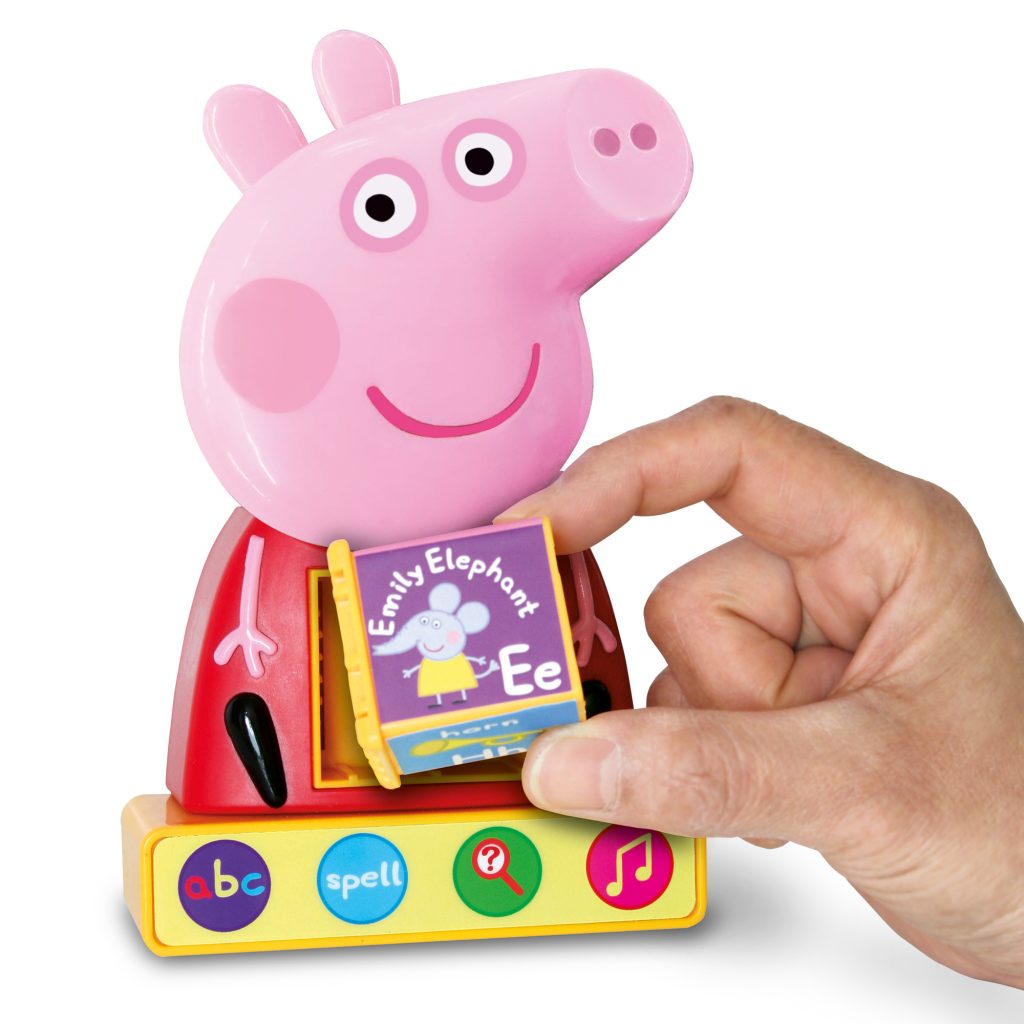 Next up is the popular Count with Peppa toy (SRP £19.99), which helps to familiarise children with the way numbers look and counting up to ten. Peppa asks the child to insert the plastic 'coins' provided into the slot to hear them being counted. Peppa recognises which of the 10 play coins has been inserted and responds. Meanwhile, the Colours mode helps teach colour recognition, as well as the objects on the coins. Peppa also plays three songs!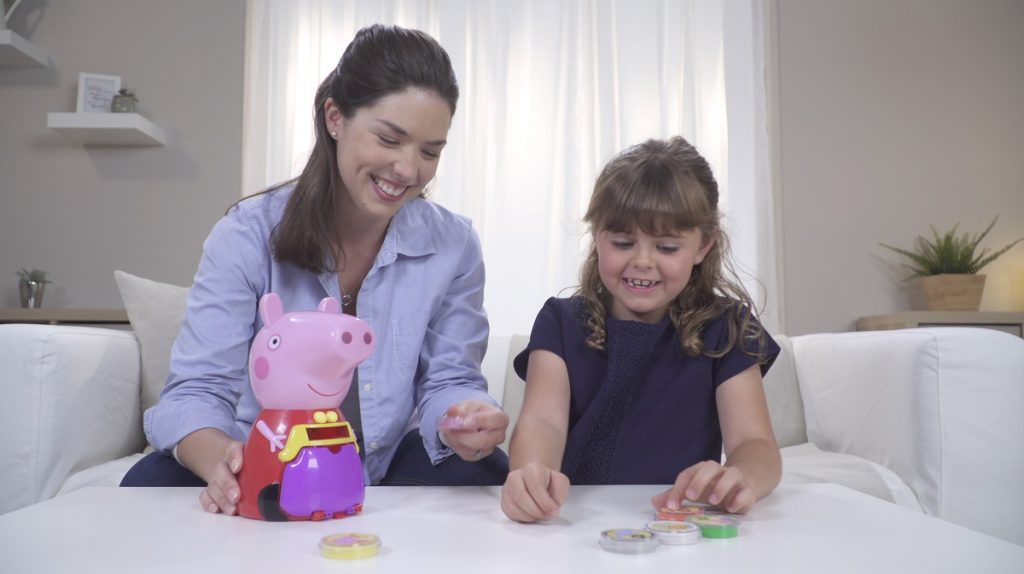 Not to be missed is Peppa's Laugh & Learn Laptop (SRP £19.99), featuring four game modes relating to colours, numbers, letters and word recognition. Streamlined and rounded, this chunky early learning classic laptop shape has a carry handle and lift-up lid. Fun shaped buttons and backlit screen help the child navigate and answer different questions and challenges.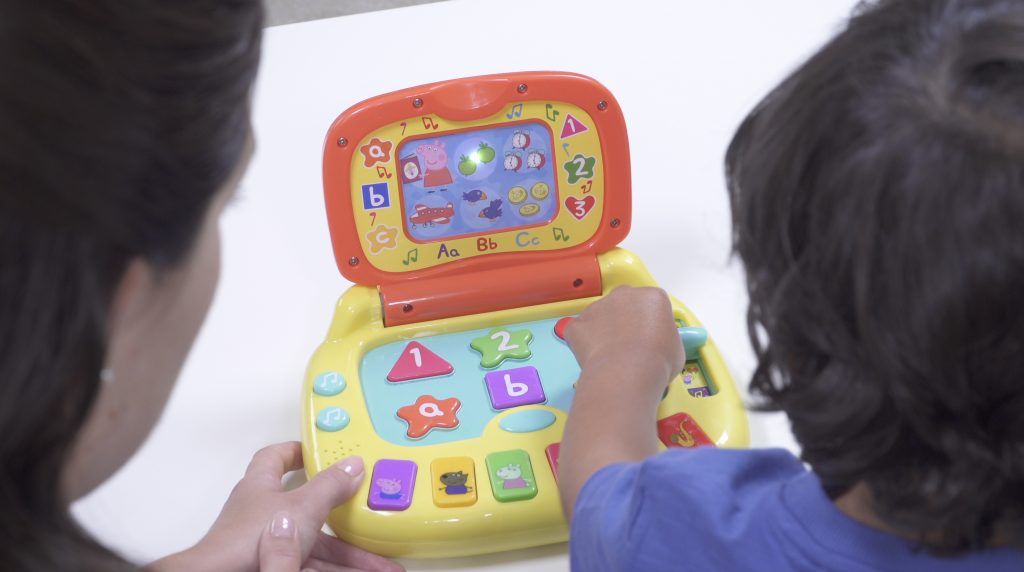 Prepare three-year-olds for pre-school/nursery with Peppa's Laugh & Learn Alphaphonics (SRP £19.99). As well as featuring fun tunes and sounds, this brightly-coloured toy features seven different activities to help kids learn about the alphabet, spelling, phonics, and word recognition. Meanwhile, kids are guaranteed lots of fun with the Peppa's Smart Tablet (SRP £17.99), which will help them learn about musical instruments, sounds, colours, numbers, and shapes, and more. This play tablet has a touch-sensitive screen and features an interactive quiz mode.
Great for on-the-go fun learning is Peppa's Flip & Learn Phone (SRP £10.99). Children aged 18-months-plus can use the classic flip-up phone to "call" Peppa and nine other characters from the series, and they'll love the sound effects when they pretend to take pictures. Plus, there's lots of musical fun to be had with Peppa's Sing & Learn Microphone (SRP £14.99), which comes with a flat self-stand base. Sing alone or with Peppa – answer questions or hear favourite tunes from the series such as the Peppa theme tune, Wheels on the Bus, and more!
Let us know what you think of the range on social media @UKMumsTV, and be sure to get involved with our Twitter Frenzy, which will be held on Monday 19 October between 1:30pm and 3pm. Plus, don't forget to shop the collection on John Lewis, Smyths Toys, Argos and Amazon.