Children love to read magazines, especially when it allows them spend time with their idols and famous friends! That's why at UKMUMS.TV we know they will love the Ryan's World magazine from Egmont!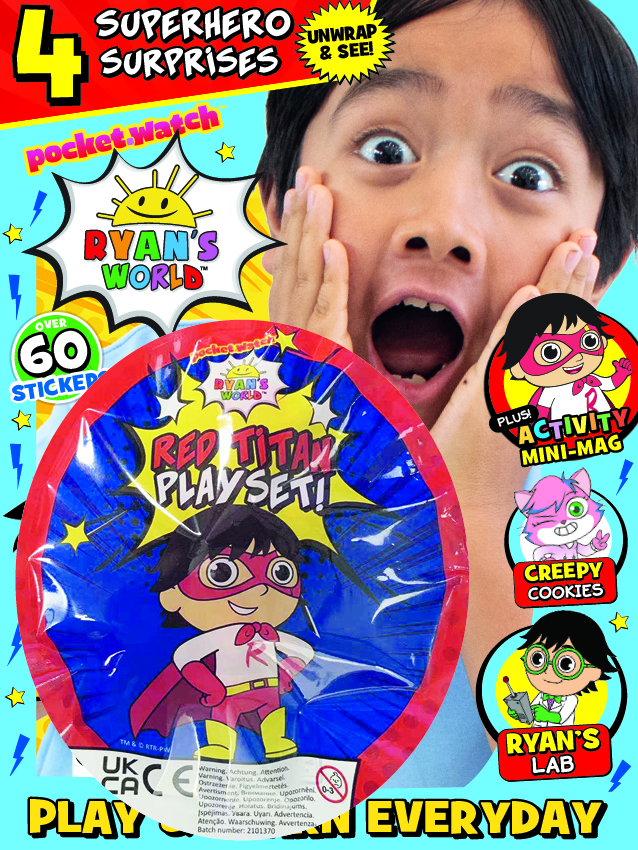 All about Ryan's World Magazine!
Everyone loves YouTube star Ryan, who invites us into Ryan's World every time we click on to one of his amazing unboxing videos! And with Ryan's World Magazine, fans can learn alongside their favourite YouTubers. The magazine is full of fun learning opportunities, with counting and colouring activities, stickers, stories and more, this is a magazine that Ryan's World fans are sure to love!
Every monthly issue of Ryan's World magazine is packed with exciting activities that are all created with 3- to 6-year-olds in mind. The magazine brings together everything that kids love about Ryan – smiles, silliness and surprises! There's also a super cool mystery gift with every issue that readers will love collecting and unboxing – just like Ryan!
Look out for the latest issue of Ryan's World Magazine in all good stores!
Enter our competition too!
We also have a fabulous competition you can enter too. Follow this to our competitions page to find out more!
To see the full list of magazines currently available from Egmont, go to https://www.storyhouseegmont.co.uk/magazines/