With the award-winning Numberblocks and Alphablocks, learning has never been so much fun for preschoolers!
Numberblocks is the numeracy-based animation series that uses humour, music, inventive animation, delightful characters and engaging storylines to show young children how numbers really work. With every Numberblocks adventure, children learn to master new maths skills, with friends who can always count on each other!
Meanwhile, Alphablocks is the literacy-based animation series that helps children learn to read – mastering phonics, spelling and reading skills with each episode! It's a story of 26 friends who have fun making word magic.
These popular CBeebies shows are educational screentime well spent… and now children can continue the fun with Numberblocks and Alphablocks, with the fantastic electronic learning toys from Trends UK. Keep reading to find out more about these great toys…
Numberblocks – Number Fun
Available from Smyths Toys (RRP £24.99)
Join the Numberblocks with eight fun activities:
1. Meet the Numberblocks (1-10) – Insert a Numberblock to find out some fun number facts.
2. Let's play hide and seek! – Find the correct Numberblock and insert it into the cube!
3. Numberblocks Adventure – Can you help us count, put the Numberblocks in the cube in the correct order?
4. Which Numberblock is Missing – A Numberblock has gone to play with Big Tum! Do you know which one?
5. Number Magic – Add 1 to any Numberblock to make a number
6. Number Magic, One less – Take 1 block away from any Numberblock up to 10. Which Numberblock is left?
7. Blast Off – Help Numberblock 10 blast off by counting backwards from 10 to 1
8. Let's meet Blockzilla: Which Numberblocks are bigger or smaller?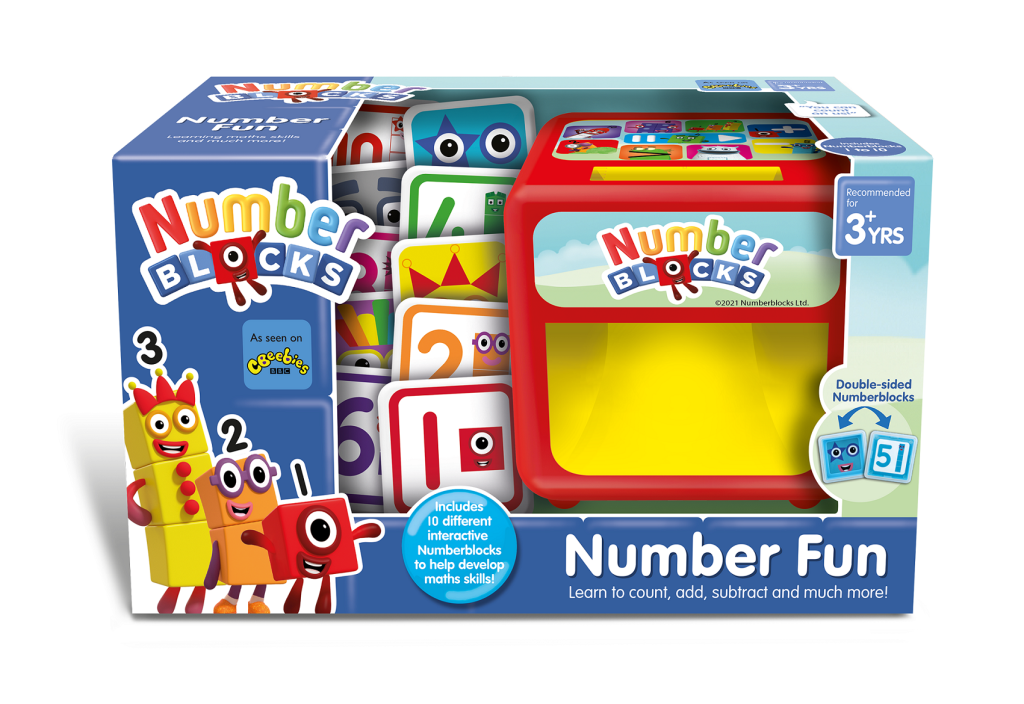 Alphablocks – Phonics Fun
Available from Smyths Toys (RRP £24.99)
Learning to read is easy when you're having fun! Play along with 26 alphabet characters as they come to life and make words! There are four activities to enjoy:
1. Meet the Alphablocks – Children will discover all their best-loved Alphablock characters
2. Let's Sing – Children sing along with the Alphablocks and five familiar songs!
3. Hide and Seek! – First mix up the Alphablocks – then children can try to find the block.
4. Word Magic – Place the Alphablocks into the tray in the right order to spell these words