Main image by Keep Up With the Jones Family.
There's nothing more exhilarating than putting your foot down on the accelerator for the first time, reaching high speeds and shifting through the gears. Now kids can experience and master the thrill of the ride with the Rollplay Nighthawk. Ride on toys provide hours of fun and enjoyment and now that the sunshine is here we are so ready to go outdoors and play! Keep reading to find out more about the Nighthawk and why it's so beneficial!
Fun of the outdoors
It can be tough for parents to encourage their children to adopt an active outdoor lifestyle in this digital age, especially when children have so much to entertain them indoors from computer games to TVs. But sometimes the promise of thrill and action is all it takes to get the kids swapping out their iPads for knee pads this summer. With its electric power and sleek look, the Nighthawk reaches soaring speeds of 6 miles per hour and definitely has what our kids would call the 'cool' factor. Sure to turn heads, the Nighthawk features accelerator and brake pedals that allow the rider to control the speed of the Nighthawk with ease.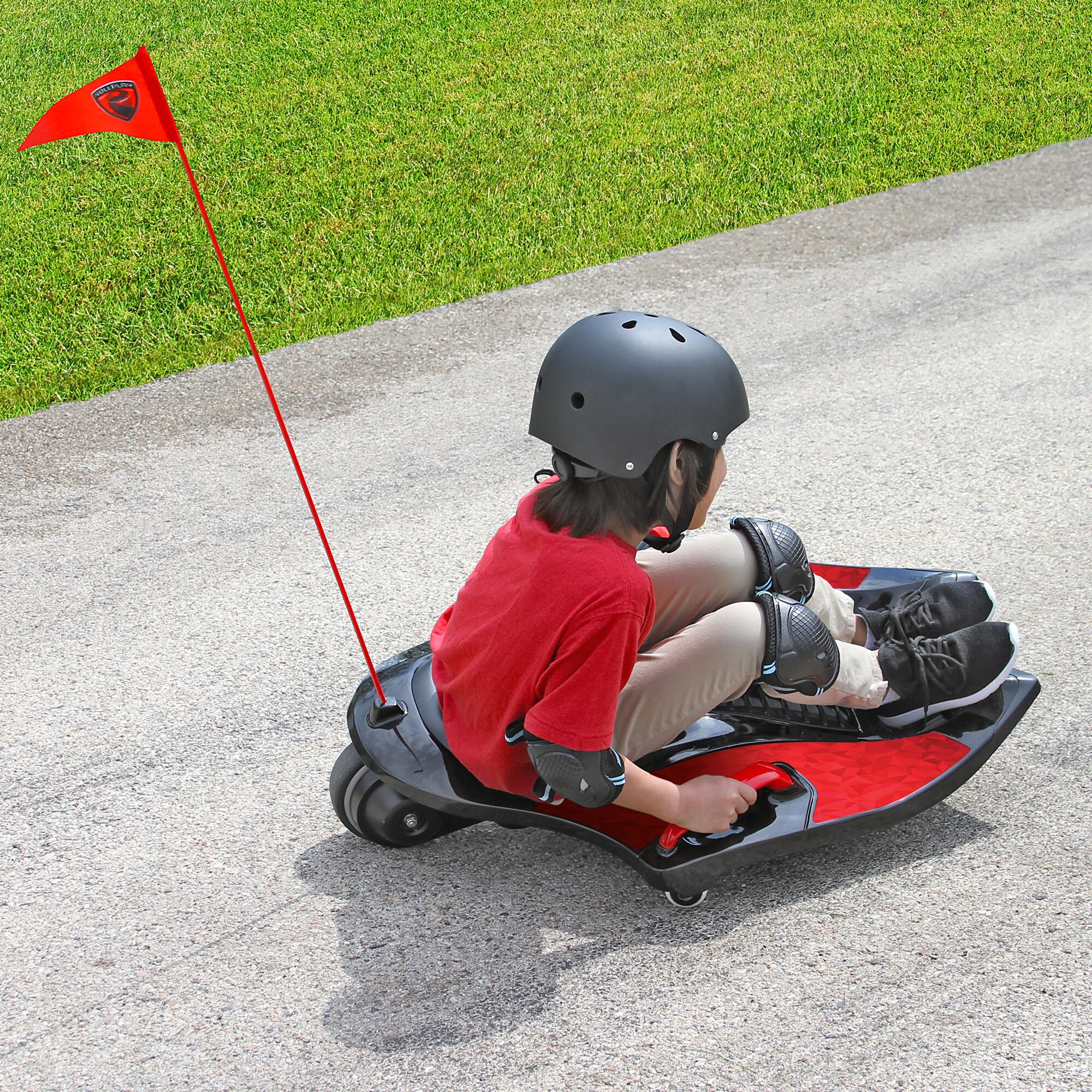 Encourages group play
Speaking of fun… There's nothing wrong with a little friendly competition and ride on toys are a great way to instil that competitive spirit in kids.  They can race with their friends and see who crosses the finish line first, take it in turns to have a go and set personal bests or simply ride their toys as a group.
Child development benefits
To get going riders steer the Nighthawk by leaning left or right while grasping the side handlebars to remain secure and protect his or her hands. As well as improving kid's fine and gross motor skills, the Nighthawk aids with their balance and sense of spatial awareness. Safety is paramount at Rollplay and the Nighthawk features a rear safety flag that allows you to easily identify where your child has zoomed off to! Providing hours of squeals and laughter, the Nighthawk really encourages their sense of freedom and exploration.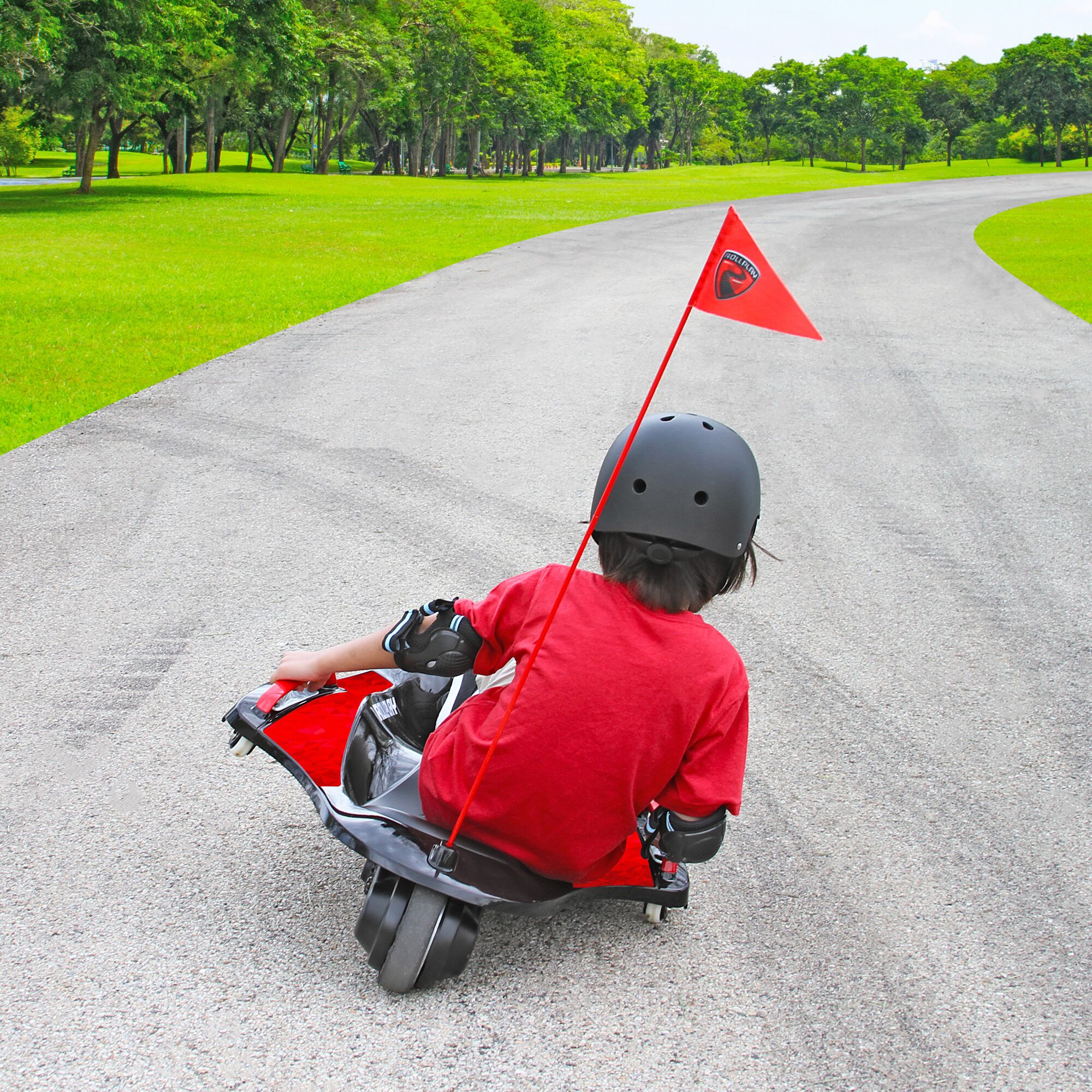 Top quality option
Mums and dads can be sure of a top quality product when they buy the Nighthawk from Rollplay. Having scooped several awards including Gold in the Made for Mums Toy Awards 2018, you know that the Rollplay is a name you can trust when it comes to choosing a top ride on toy.
Excited? You can shop the Nighthawk in red or white on Amazon today.