So. you've bought presents for him, her, the kids – but what about your furry (or scaly) little housemates? To give you a little bit of inspiration, here's a little collection of our favourite Christmas gifts for pets.
Edible Treats For Pets
Who knew there were edible gifts for rabbits, guinea pigs and other small animals?! Dried pot marigold flowers from Nibble and Gnaw make a tasty morsel for our little furry family members.
And, as for 'man's best friend', you can treat them to an entire Christmas hamper!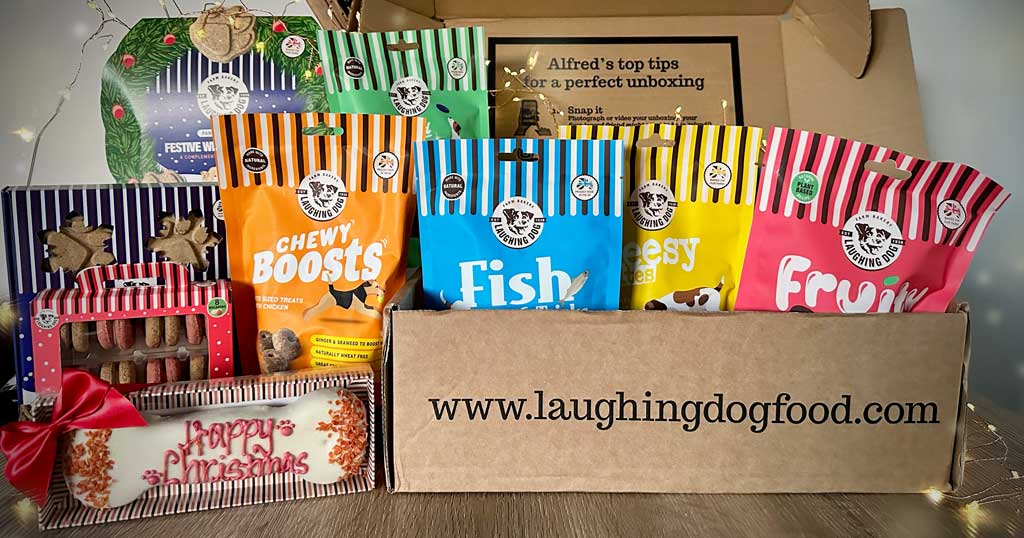 Containing delicacies such as dog treat macarons and a hand decorated festive bone, these titbits from Laughing Dog are on another level.
UK Mums Favourite Gifts For Pets
If your pampered pooch feels the cold and would benefit from a toasty new jacket, these gorgeous padded puffer jackets from Hugo & Hudson are sure to fit the bill.
Available for small, medium and large dogs, in a variety of colours, they'll be the talk of the town if you treat them to one of these!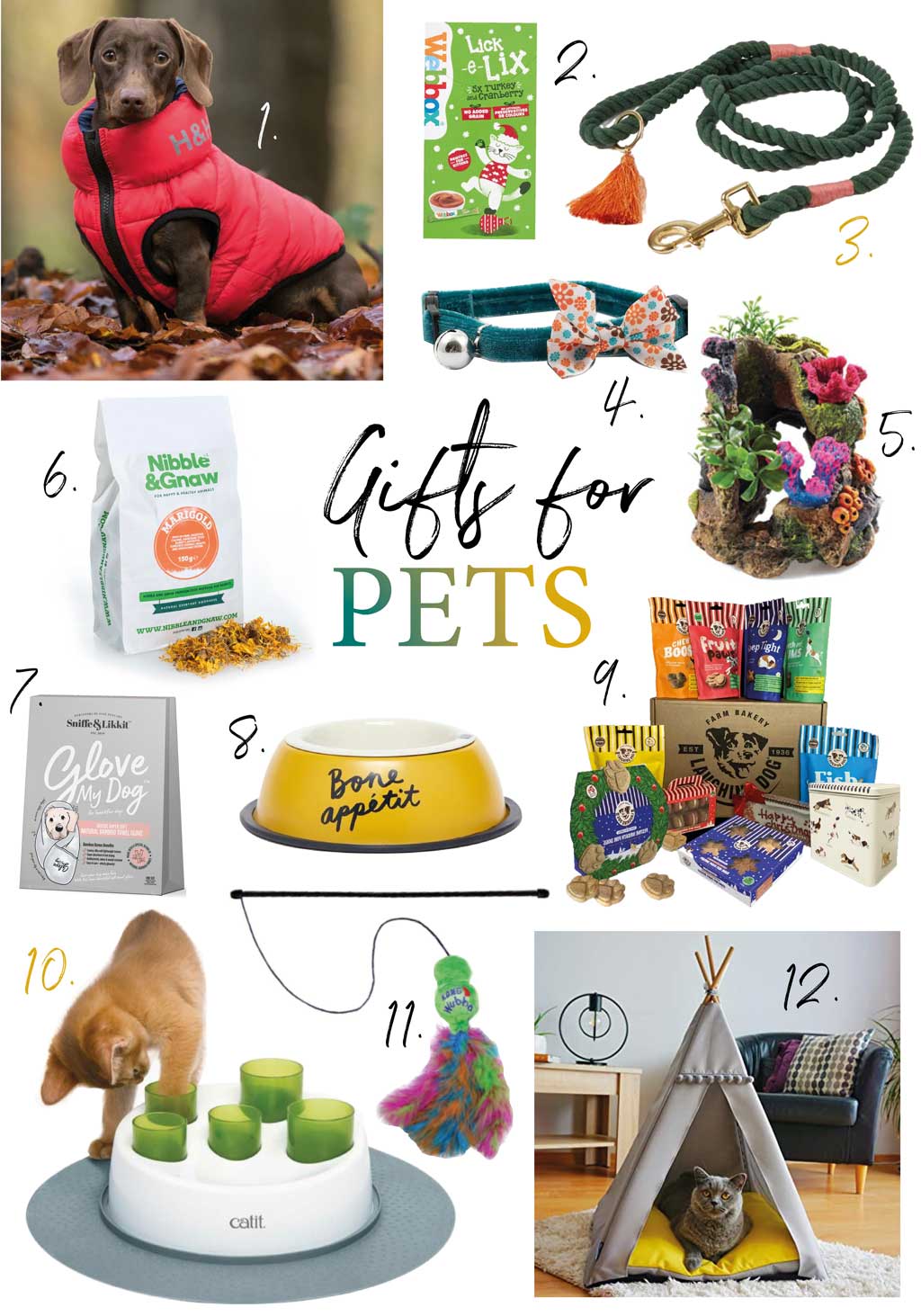 1. Puffer Jackets For Dogs by Hugo & Hudson – from £40 | 2. Webbox Christmas Lick-e-Lix With Turkey & Cranberry Cat Treats – Ocado, £1.50 | 3. Green Fabric Rope & Tassel Dog Lead – Oliver Bonas, £19.50 | 4. Teal Velour Ancol Safety Buckle Cat Collar with Vintage Floral Bow – Lords & Labradors, £4.49 | 5. Small Coral Orb Ornament – Pets At Home, £11 | 6. Pot Marigold Flowers for Rabbits, Guinea Pigs and Small Animals – Nibble & Gnaw, £4.99 | 7. Glove My Dog (Deluxe Super Soft Natural Bamboo Towel) – Sniffe and Likkit, £24 | 8. 'Bone Appetit' Dog Bowl – Joules, £12.00 | 9. The Ultimate Christmas Hamper for Dogs – Laughing Dog, £28 | 10. Catit Senses 2.0 Digger interactive cat feeder Catit, £12 | 11. KONG Cat Wubba Boa Teaser Assorted – Romy Pets, £5.85 | 12. Halkalife Cat Teepee – Amazon, £55