Springtime is upon us and families will soon be spending many a warm day out of doors. But how to spend that time….
If you're looking for some great new toys to keep the kids entertained in the garden, we've got just the thing. As part of the Smoby takeover this week, here's a round-up of some of our favourite classic Smoby toys!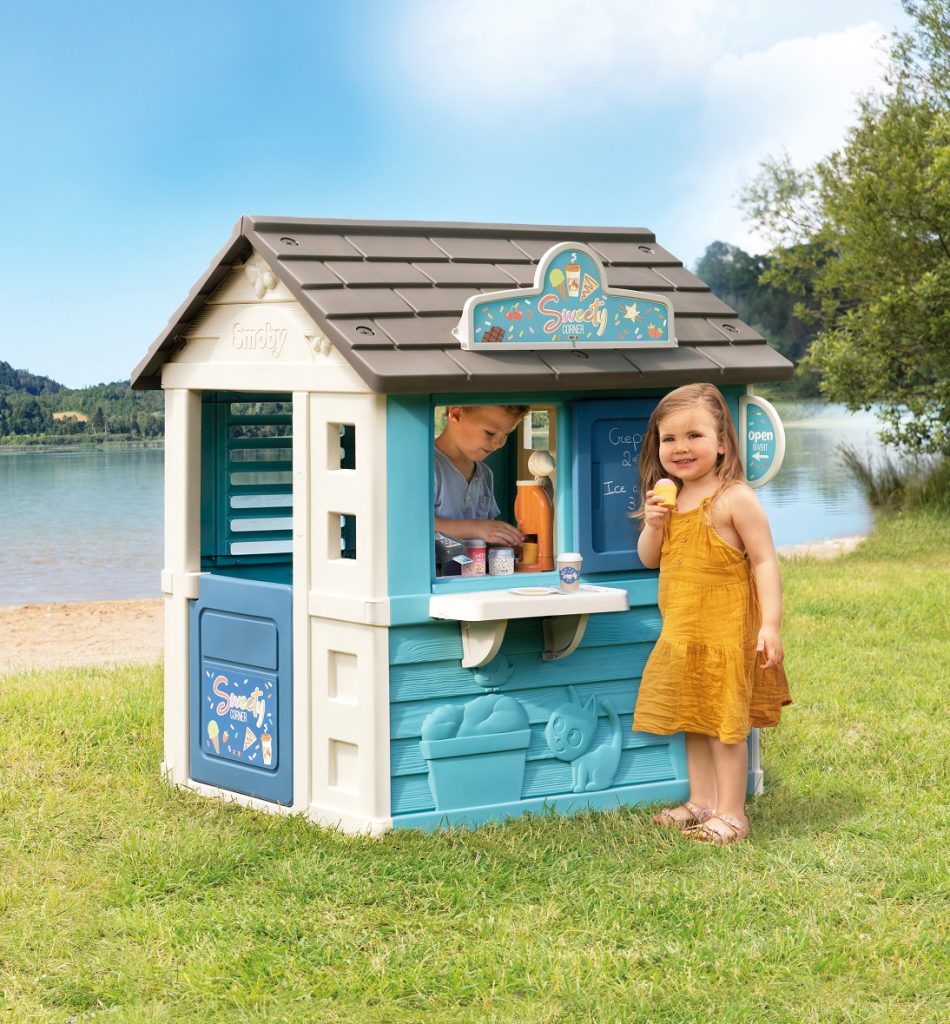 Smoby Sweet Corner Playhouse
Available from Smyths Toys Superstores (RRP £179.99)
This themed set looks just like an ice cream parlour and comes packed with fun features to make roleplay as realistic as possible. This set up comes complete with a "Sweety Corner" sign with sprinkles, as well as a sliding exterior sign to draw up the menu. Customers will be invited to place their orders at the window; then kids can pretend play at preparing and serving their treats.
Smoby Adventure Car
Available from The Entertainer (RRP £239.99)
The Adventure Car is an outdoor game that will keep your children occupied for hours with the many activities it offers! Children from 18months+ will be able to imagine many adventures from the driving seat even being able to steer with the moveable wheel. While the drive is busy, the passenger can take a trip down the attached slide and glide down 1.5M of colourful waves! What's more, mums and dads can hook up a hose for an added water cascade element.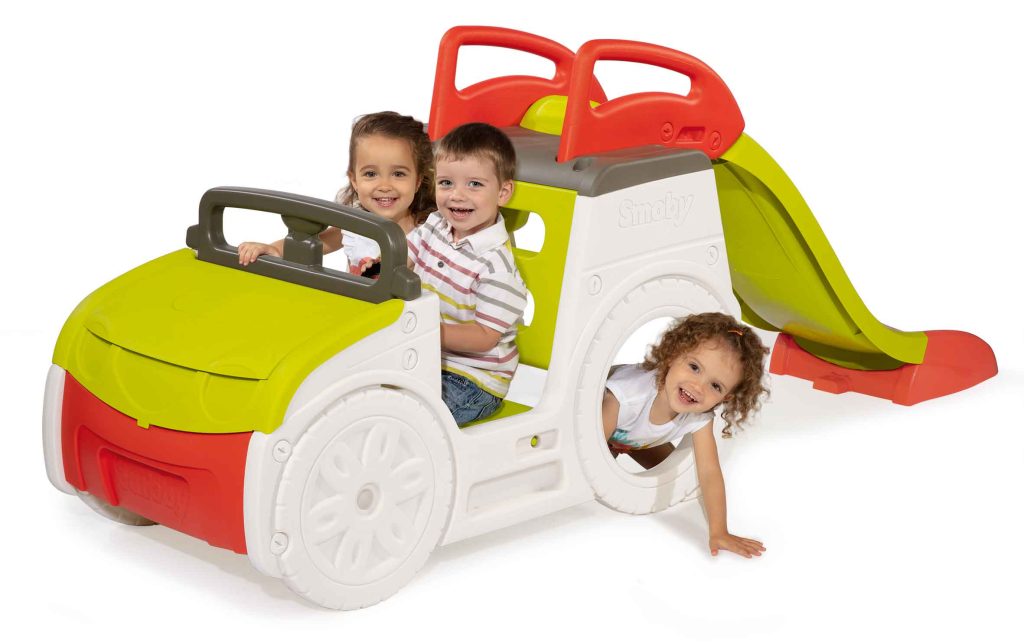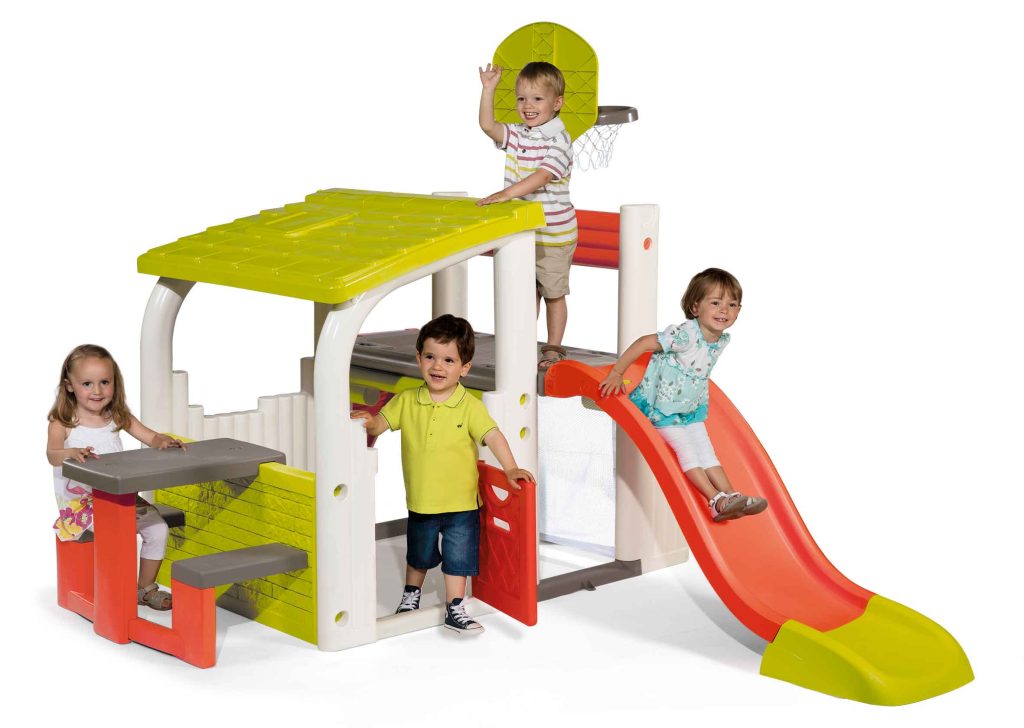 Smoby Fun Centre
Available from Very (RRP £434.99)
The Smoby Fun Centre includes a varied sports area equipped with a slide, basketball net, football goal and reversible wall (which can either be used as a ladder or for climbing!) for playtimes full of spontaneous fun. And once they've tuckered themselves out in the sports area, there's still a playhouse area with a small door to chill out in (with fabric, printed roof for shade on sunny days!) and a picnic table with 2 benches ideal for snack times or lunchtimes so children can re-energise themselves before going back in for the second round of sports excitement!
Which outdoor toys would your little one love best? Let us know on our Facebook/Twitter pages!
To head back to the main takeover page, click here – there's competitions, free downloadable activities and plenty more to discover from Smoby!