With Mrs Hinch taking over Instagram with her cleaning tips, and her pal Stacey Solomon also getting in the act with decluttering and streamlining methods, there has never been a better time to spring clean your home in time for summer.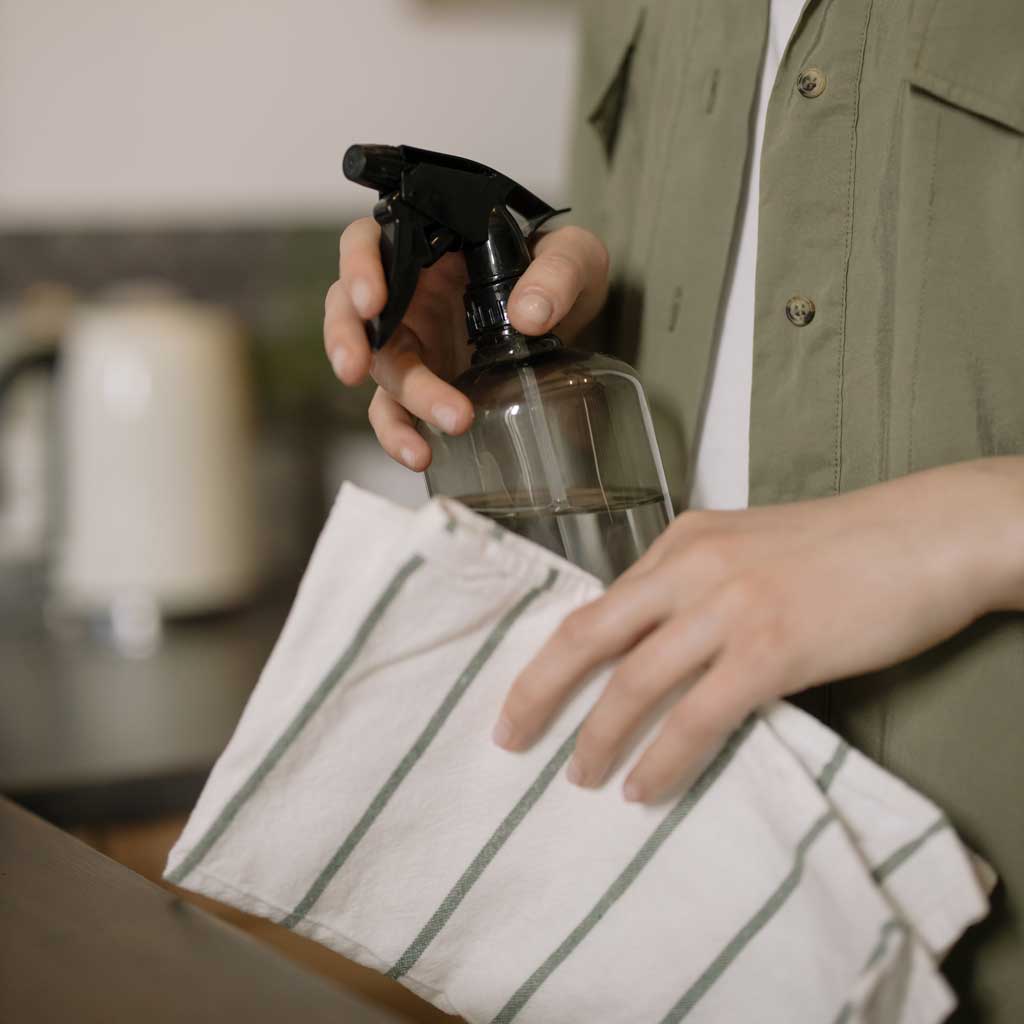 What are Some Good Cleaning Tips Use by Professional Cleaners?
Use a Damp Rubber Glove To Remove Hair From Soft Furnishings
If you share your home with pets, you'll appreciate that sometimes the vacuum cleaner doesn't manage to get all those pesky hairs off cushions and rugs.
Simply pop a rubber glove on one hand, dip in a bowl of water, then use to wipe away even the smallest hairs.
Alternatively you can use a bathroom squeegee.
Clean Mirrors and Glass With Newspaper
Use newspaper rather than cloths or kitchen roll to clean glass and mirrors. It's a low-cost, super simple method and one of the best cleaning tips we've come accross.
You can use a cleaning spray or — for an eco-friendly alternative — simply dilute white vinegar in water (a 50/50 mix) and store in a spray bottle.
Wash Cleaning Cloths and Sponges in Your Dishwasher
This is such a great tip! When you've finished cleaning, simply pop your sponges etc in the dishwasher. They'll get a really good rinse and will be clean and ready to use , the next time round.
An alternative solution is to blitz them in the microwave for a 30 second blast. This is also a great way to kill any bacteria that may have built up.

At the end of the week, put them into the washing machine, to ensure they get a really, really good clean.
Tips for a Freshly Made Bed
Make sure you wash bedding at hotter temperatures, in order to kill dust-mites.
Whilst other items can be washed at lower temperatures, a minimum of 60° is advised for bedding. This is also great for getting rid of body oils and dead skin cells.
Vacuum mattresses too, to get rid of dust mites and skin particles. It sounds gross, but it's better in the Hoover than in your bed!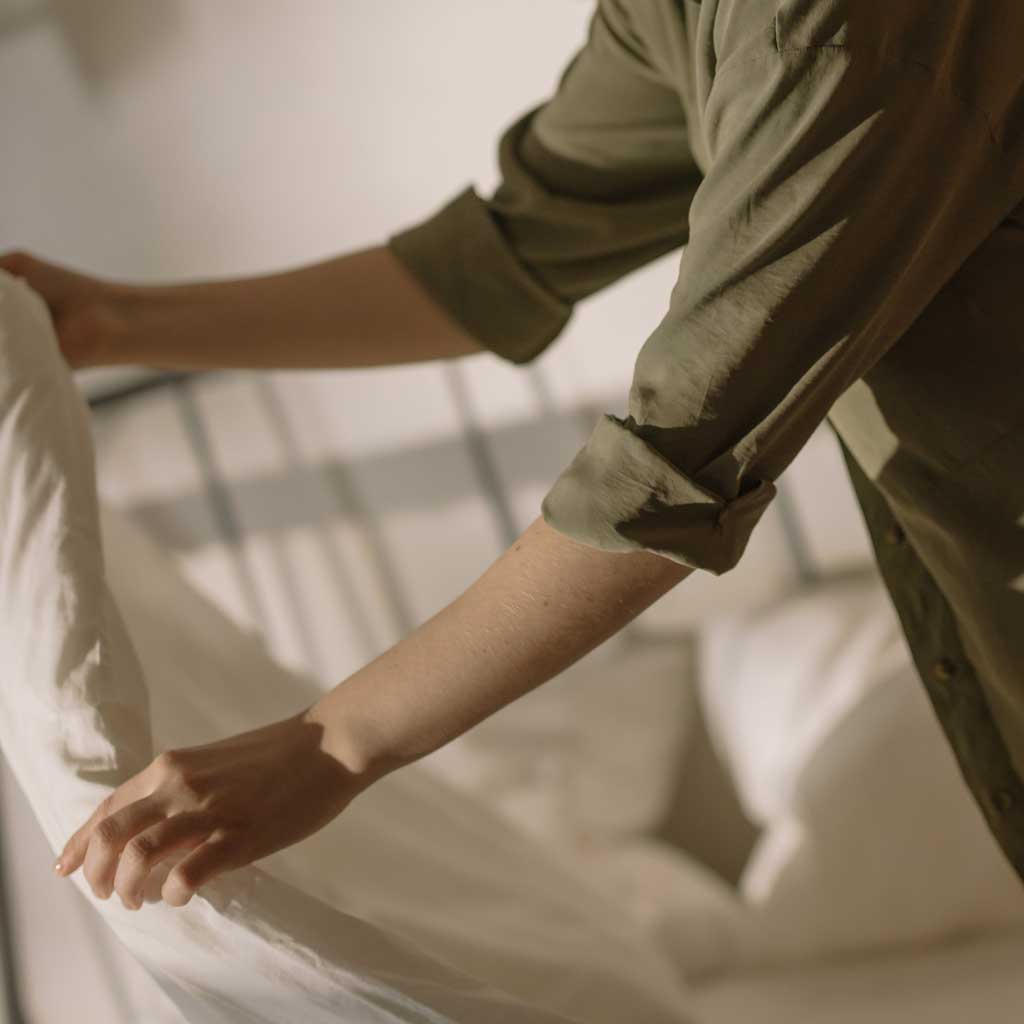 Cleaning Products for a Happy Home
There's nothing nicer than a clean, fresh smelling home. And the new breed of cleaning products combine beautiful fragrances as well as top notch cleaning ability.
Gone are the days of traditional bleach and carbolic! Today's modern disinfectants and cleaning agents are fragranced with Angelflower or passionfruit. And have names such as Pink is Life and Electrify!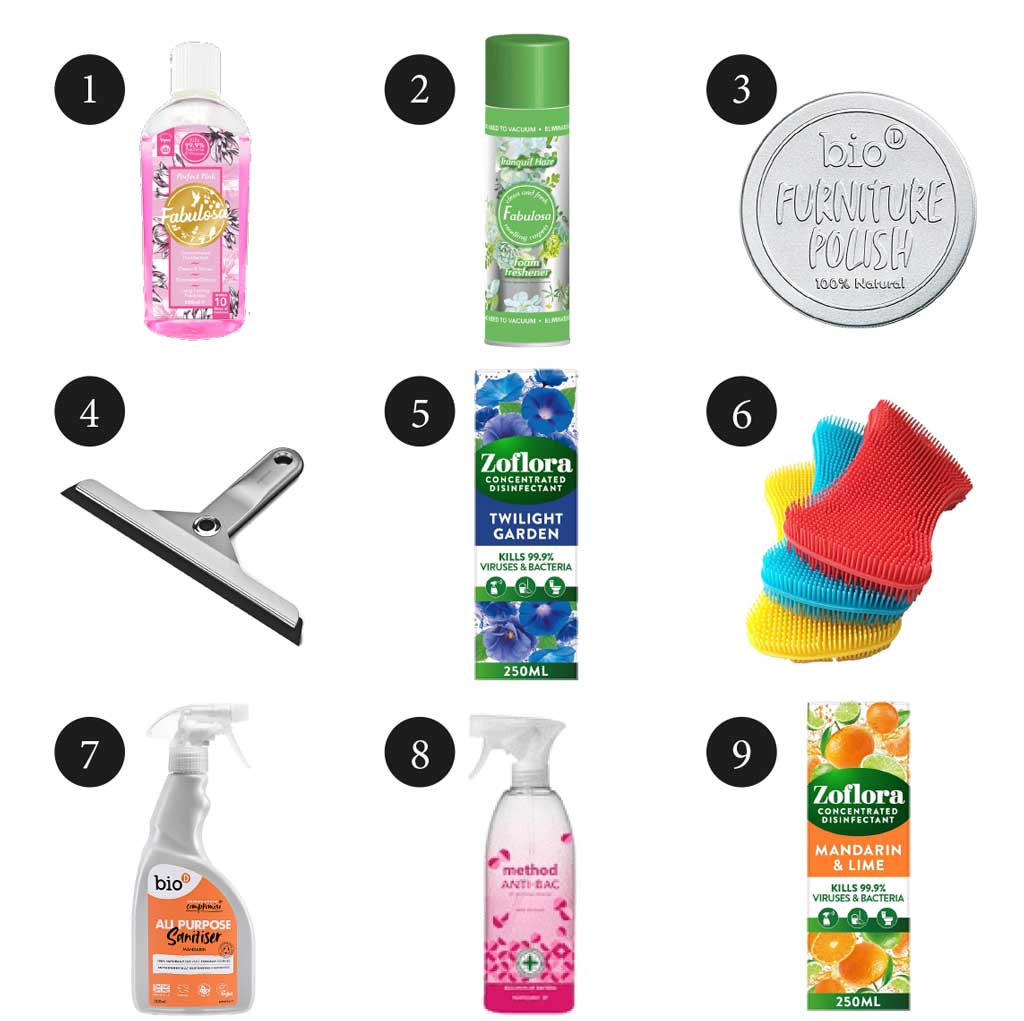 1. Fabulosa 4 In 1 Concentrated Disinfectant Perfect Pink 220ml: RRP £1.15 2. Fabulosa Foam Freshener Tranquil Haze 300ml: RRP £1.79 3. BIO-D Furniture Polish 150G: RRP £8.00 4. simplehuman squeegee: RRP £24.95 5. Zoflora Twilight Garden Concentrated Antibacterial Disinfectant 250ml: £6.00 6. Silicone Dish Washing Sponge -Pack of 5 – RRP £6.99 7. BIO-D All Purpose Sanitiser Spray 500ml – RRP £2.90 8. Method anti-bac all purpose cleaner – wild rhubarb: RRP £3.50 9. Zoflora Mandarin and Lime Concentrated Antibacterial Disinfectant 250ml: £2.70
For The Love of Cleaning
Although some tasks are deemed less enjoyable, according to a poll by Zoflora cleaning itself is an activity over a quarter of Brits love.
Looking in more detail at specific cleaning tasks, more than a third of people who engaged in the poll enjoyed the process of vacuuming; and over 30% quite enjoyed wiping surfaces too.
Dusting and mopping also sit within the top four preferred chores, with 17% and 16% of respondents selecting respectively.
BRITAIN'S MOST LIKED CLEANING TASKS
Vacuum cleaning
35%
Wiping surfaces
31%
Dusting
17%
Mopping floors
16%
The poll also found that house proud Brits mainly clean to maintain and create a space they feel proud to welcome visitors into (28%).
With a surprisingly small 11% of respondents declaring they hate the process of cleaning.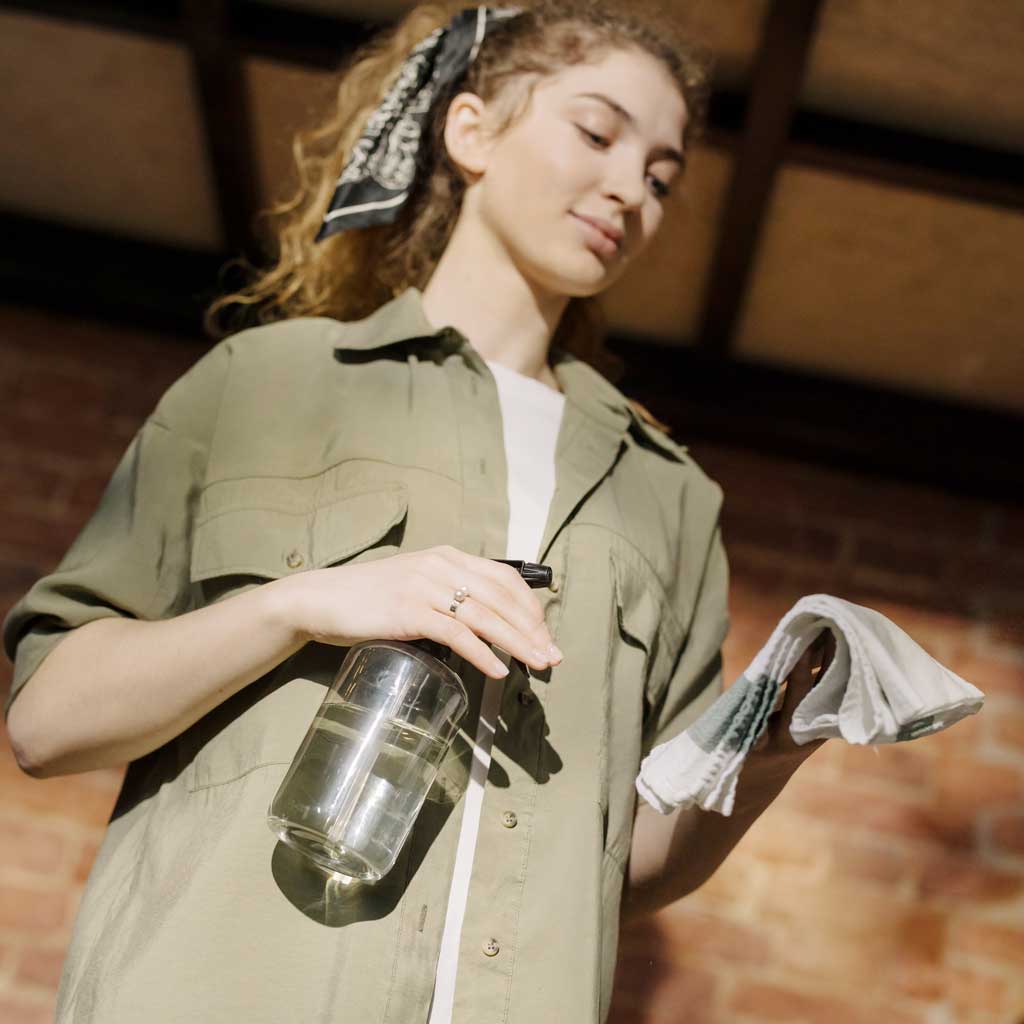 Heaven Scent
The survey revealed 60% of respondents agree great smelling cleaning products makes cleaning more enjoyable!
So whether you're a clean freak – or one of the 11% that detests cleaning – we're pretty sure that clean and fragrant home is a joy to behold.