Screens are not all bad, and we can't be the only ones in saying that we've been relying on them a lot more recently to help with home learning. Kids love spending time on their screens, and a little screen time every now and then is essential – it's just about choosing the right things, plus it provides a much-needed break for us mums too!
Apps that tick the fun AND educational boxes get a big thumbs up from us here at UKMums.TV, and as part of National Coding Week, we've taken a look at some of the best apps to help children learn the basics of coding and develop the skills needed to code to get them in that mindset.
FUZE4 – RRP £12.99 – available for Nintendo Switch
FUZE4 is a cool application that teaches children to code by allowing them to create their very own games for the Nintendo Switch which can then be shared with their friends for them to play. Any type of game can be created – the only limit is their imagination! Perfect for anyone aged 7 and up – with or without experience in coding – FUZE4 comes with a comprehensive user guide, tutorials and a project workbook mapped to the UK computing curriculum, so learning can be done in line with the curriculum. It also has an online community where users can discuss what they have created, and video tutorials are available.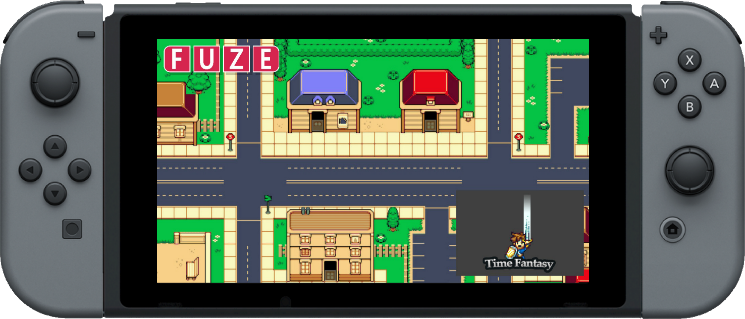 PJ Masks: Hero Academy – free but in-app purchases are available – available on the App Store and Google Play.
We are yet to meet a child who doesn't love the PJ Masks, so who better to guide them on their coding journey than this crime-fighting trio! Suitable for children aged 4-7 years, Hero Academy teaches STEAM learning through the fundamentals of coding, featuring fun and exciting gameplay, stories and animated action – they won't even realise they're learning! This standout app introduces age-appropriate concepts such as logic, puzzle-solving and algorithms – breaking the big picture into smaller steps for your mini-heroes.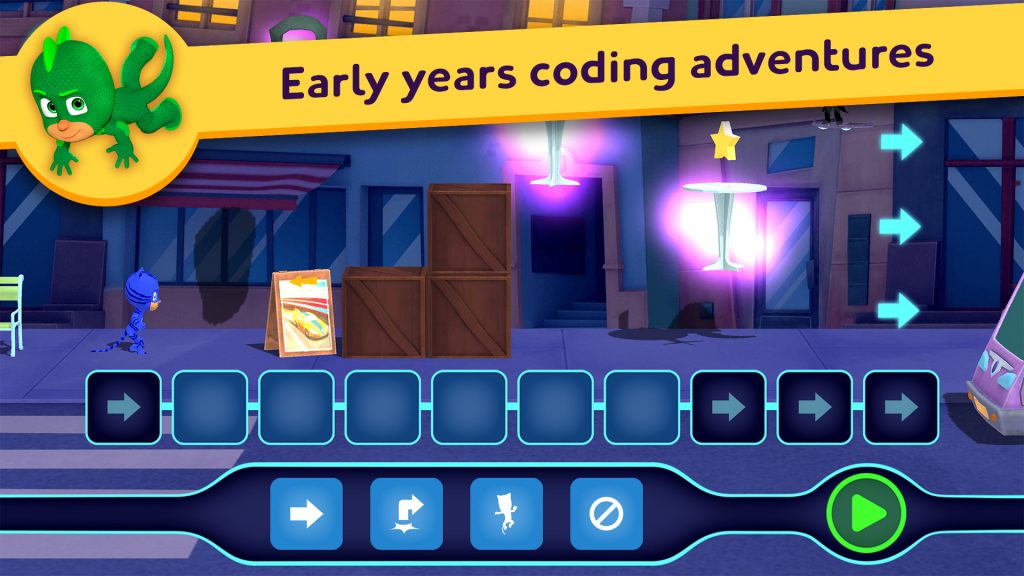 ScratchJr – available on Google Play and iPads.
Coding is the new literacy! An introductory programming language, ScratchJr allows kids aged 5-7 years to program their own interactive stories and games. Along the way, they learn to solve problems, design projects and express themselves creatively on the app. Children snap together graphical programming blocks to make characters move, jump, dance and sing. Plus, they can modify characters in the paint editor, add their own voices and sounds, and even insert photos of themselves – then use the programming blocks to make their characters come to life.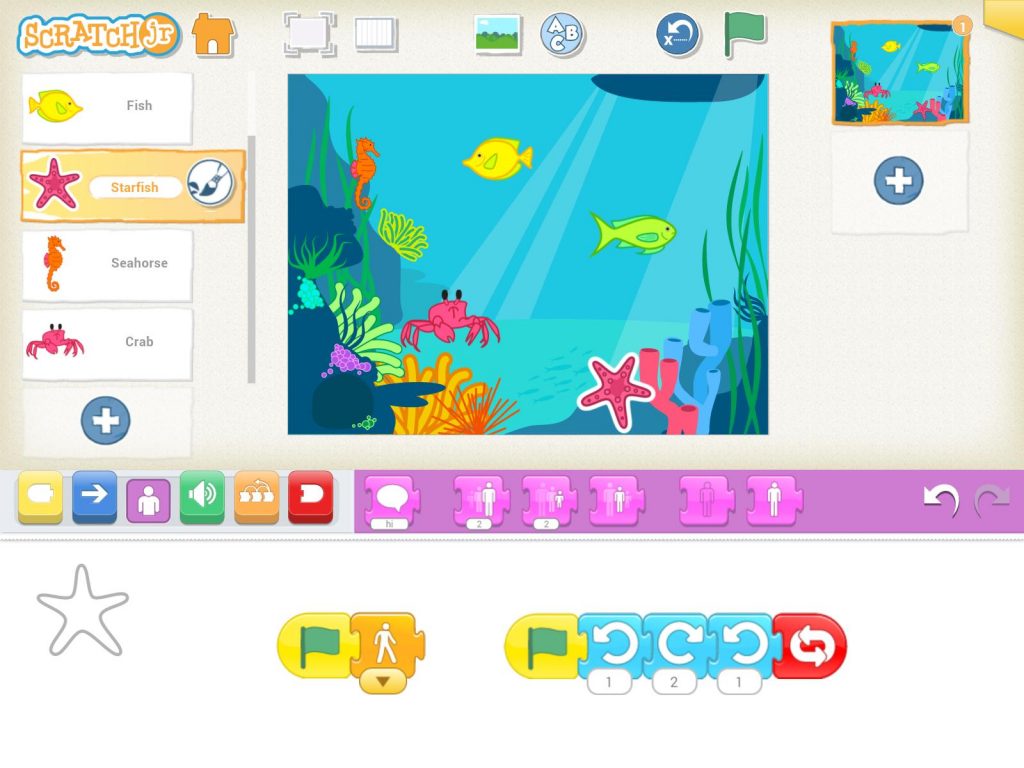 Hopster Coding Safari – free but in app purchases are available – available on the App Store
Give your child a head start in learning how to code with this super cute animal-themed game, where children are presented with a series of logic problems to solve including getting different animals to where they need to be. Though the game doesn't teach any specific programming languages, it teaches the foundations of coding including problem solving, planning and computational thinking, and as with any game, the difficulty increases as they progress.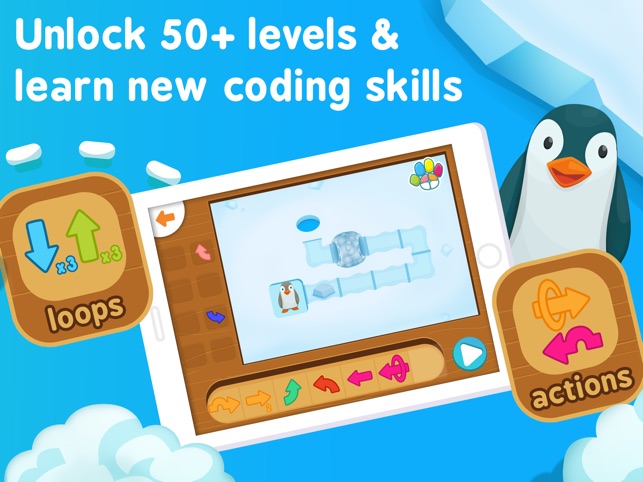 CSA Spy World – free – available on the App Store and Google Play.
CSA Spy World by Bright Little Labs is a fun app where children aged 5 years+ can become a secret agent and join The Children's Spy Agency! To start, kids create a profile, choosing their agent name before leaving their finger, nose and chin prints! Then they can customise how their character looks. In the app, they can carry out top-secret missions, complete training games, go deep undercover and use hi-tech spy gadgets! Kids have to work their way up the ranks to go from Rookie to Elite and can do so by completing daily challenges which include STEM, coding and 'sneaking about' activities, taking part in training games and they can even hack the app to see what's going on behind the screen!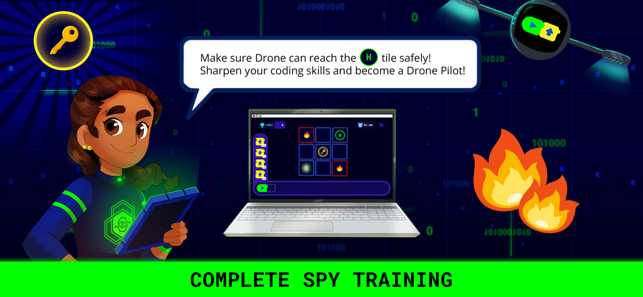 What coding apps do you recommend? Let us know by commenting down below or over on social media!