Children aren't short of choice nowadays are they?! Keeping with the theme of coding this week, books are another great learning resource that help introduce the subject to little ones and get their cogs whirring, without the need for a screen! In celebration of National Coding Week, we've taken a look at some of the best fiction and non-fiction books out there for your little coder!
Agent Asha: Mission Shark Bytes by Sophie Deen – RRP £6.99
Asha Joshi is the female protagonist in this story who's not only a child secret agent, but a coding whizz! Asha has the perfect excuse not to finish her homework. She's just been recruited to join the top-secret Children's Spy Agency. Her first mission: SAVE THE WORLD. Can she do it? Asha's a coder so she should be able to hack into the biggest tech company in the world, fight deadly sharks and figure out why the Internet has stopped working. All before bedtime. Easy, right?
Lift-the-Flap Computers and Coding by Rosie Dickins – RRP £9.99
Lift-the-Flap Computers and Coding is an interactive introduction to information and communication technology, which explains what goes on inside computers and what makes them do what they do. With lots of flaps to lift and look beneath, fact-hungry children will devour the fascinating data contained in this bright and engaging non-fiction book.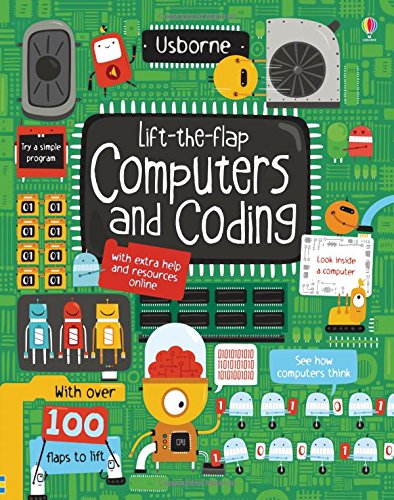 Cara the Coding Fairy by Daisy Meadows – RRP £5.99
Cara the Coding Fairy is sure to go down a treat with girls aged 5 years+, and it's lovely to see a female lead embracing coding and computing, which will hopefully encourage girls to see that it's not just for boys! Best friends Rachel and Kirsty are very excited to be going to a coding convention! They can't wait to start building their own programmes and apps. But naughty Jack Frost has other plans – to steal the magic of coding for himself!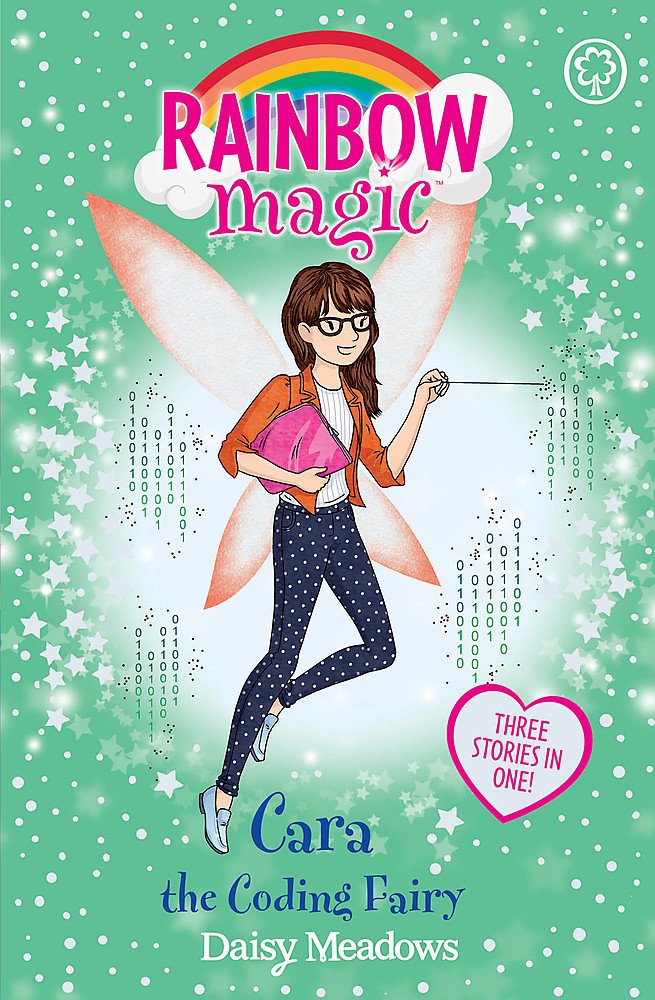 My First Coding Book by Kiki Prottsman – RRP £10.99
Packed with flaps, wheels and sliders, this is the essential guide for children wishing to learn the ins and outs of coding. Written specifically for Key Stage 1 level, My First Coding Book teaches your child how to understand and use basic algorithms and bug fixes. The eye-catching illustrations and hands-on sliders will not only keep your little ones entertained, but will help to improve their ability to solve maths problems as well!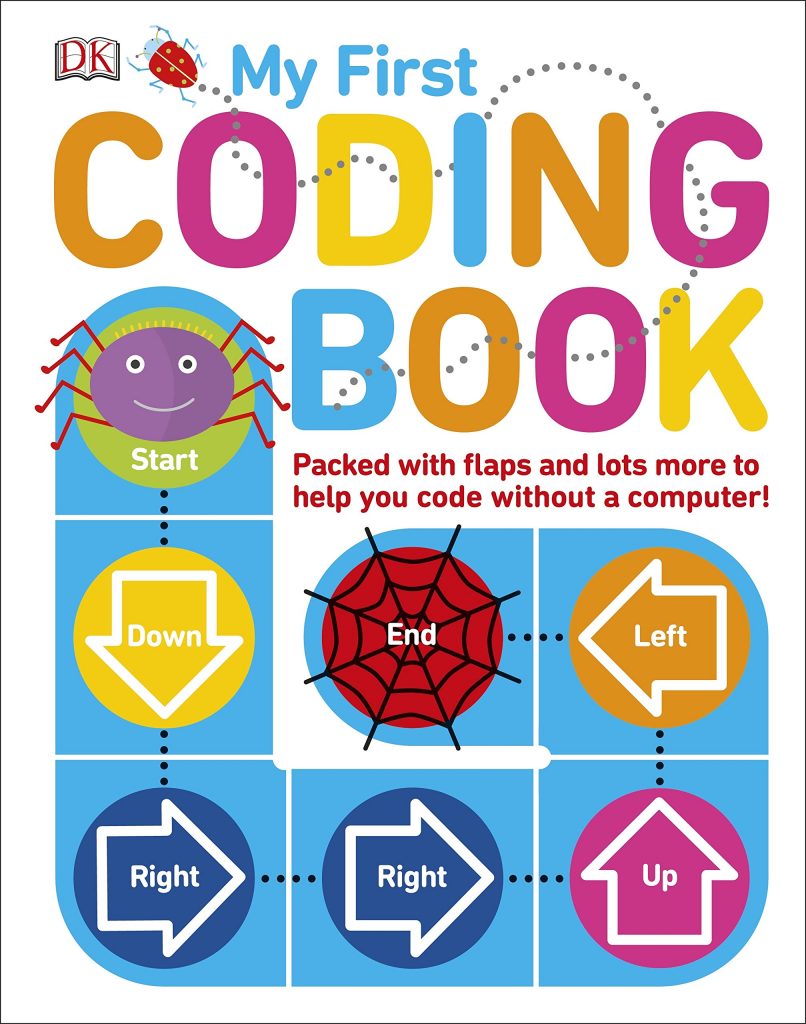 Computer Coding for Kids by Carol Vorderman – RRP £12.99
Computing Coding for Kids is a straightforward, visual guide to helping kids understand the basics of computer coding using Scratch and Python coding languages. Essential coding concepts like scripts, variables, and strings are explained using build-along projects and games. Kids can create online games to play like Monkey Mayhem and Bubble Blaster, draw mazes and shapes, build animations, and more using the step-by-step examples to follow and customise.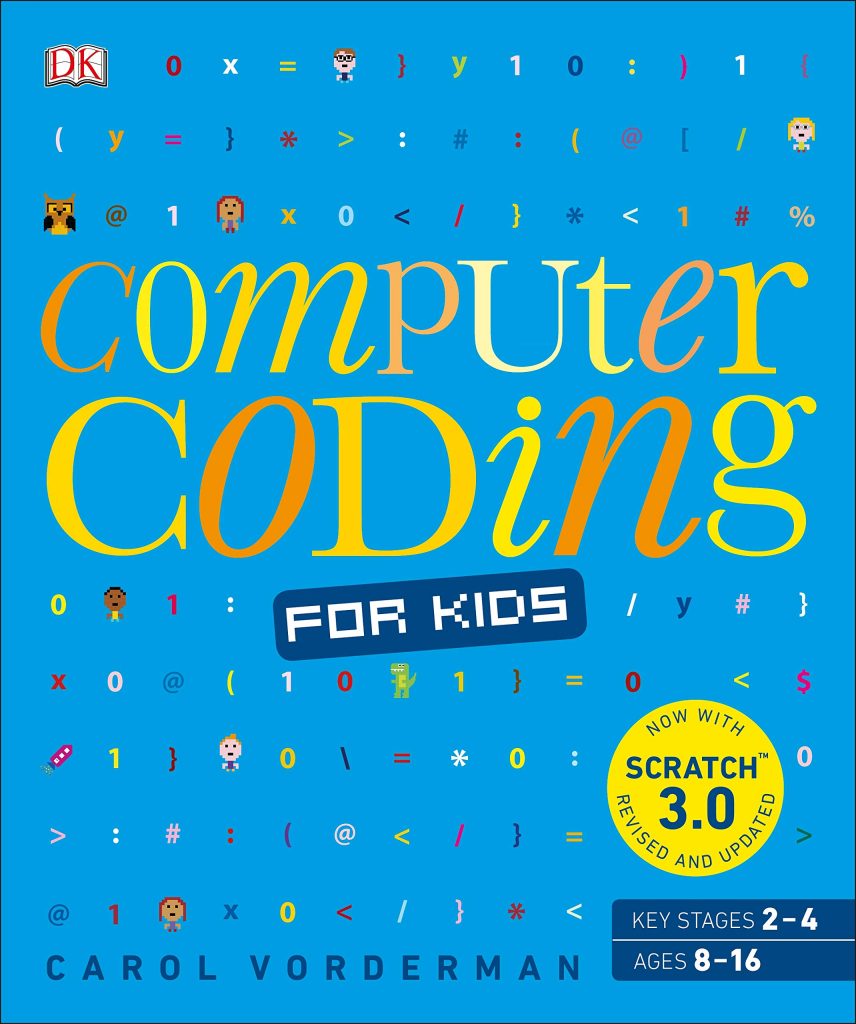 Will you be adding any of these books to your child's reading list? Let us know by commenting down below or over on social media.