Not everyone loves chocolate and ~even if they do ~ variety is the spice of life as they say! So when it comes to Easter gifting this year, why not consider a different type of gift. Be it edible Easter egg alternatives, bunny and chick themed toys and crafts, cute Easter-appropriate clothing or otherwise, there are so many wonderful alternatives to the traditional Easter Egg! Here are our favourites:
Food Gifts
MacKnade Easter Hamper
Available from MacKnade (RRP £55)
Jam-packed with chocolatey treats, and plenty of other indulgences you would expect at Easter, this hamper is one to enjoy yourself or (if you must!) send to someone special. It features a selection of delicious food and drink items including an artisan Easter egg and an aromatic Sicilian wine, perfect to enjoy in the spring.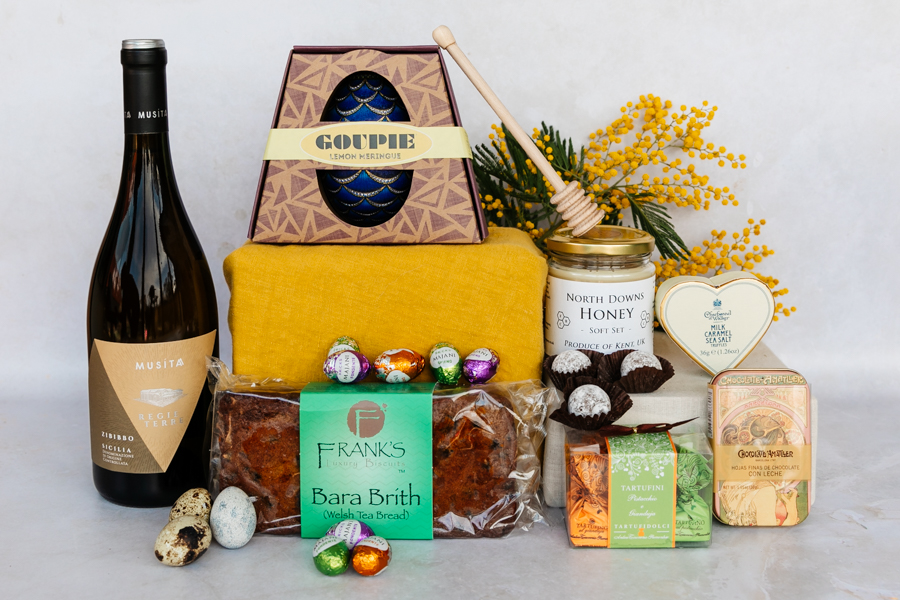 Vegan Jelly Carrots Gift Tin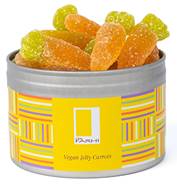 Available from Farhi (RRP £9)
Nothing says "I love you" better than vegan jelly sweeties shaped like carrots! Your very best bunny pals will love nibbling on these sweet treats and they make fun alternatives to the traditional Easter Egg

Happy Easter Gourmet Popcorn Letterbox Gift
Available from Popcorn Shed (RRP £14.99)
Did you ever notice popcorn kernels are basically crunchy Easter eggs? Sure to be pop-ular with one and all, this Letter Box gift can even be personalised with a special message.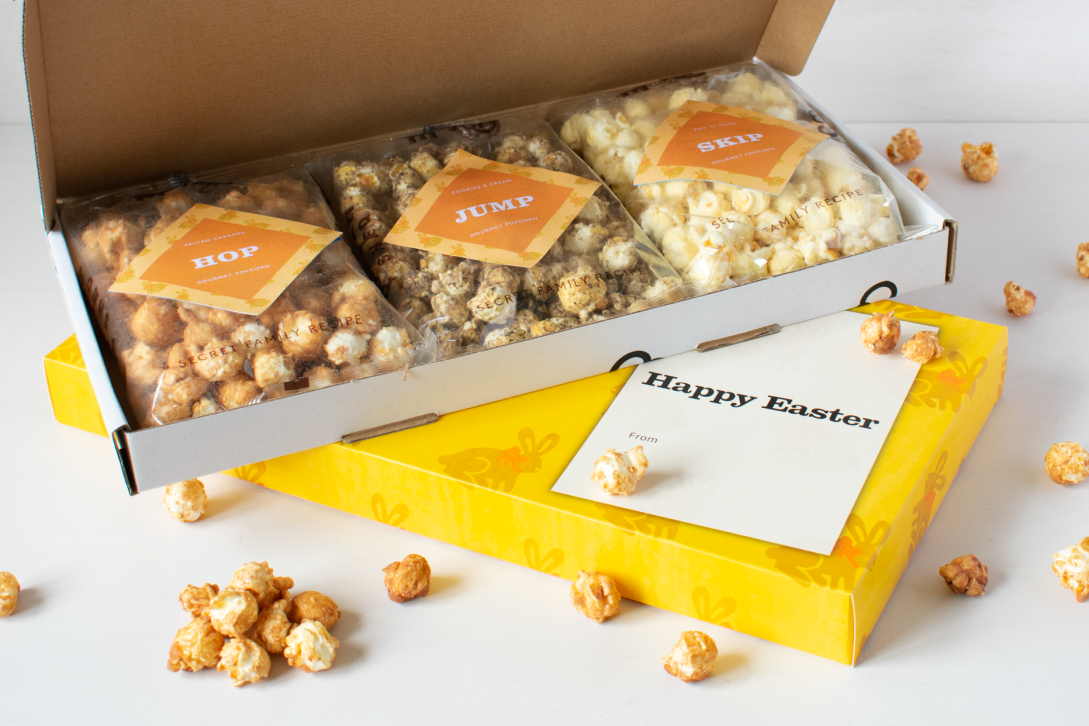 Happy Easter Gourmet Popcorn Gift Tin
Available from Popcorn Shed (RRP £25)
Because there is no such thing as too much popcorn… here's another tasty chocolate egg substitute from Popcorn Shed. This beautiful gift tin is filled to the brim with three tantalising gourmet popcorn flavours: Butterscotch, Chocolate and Cheddar Cheese!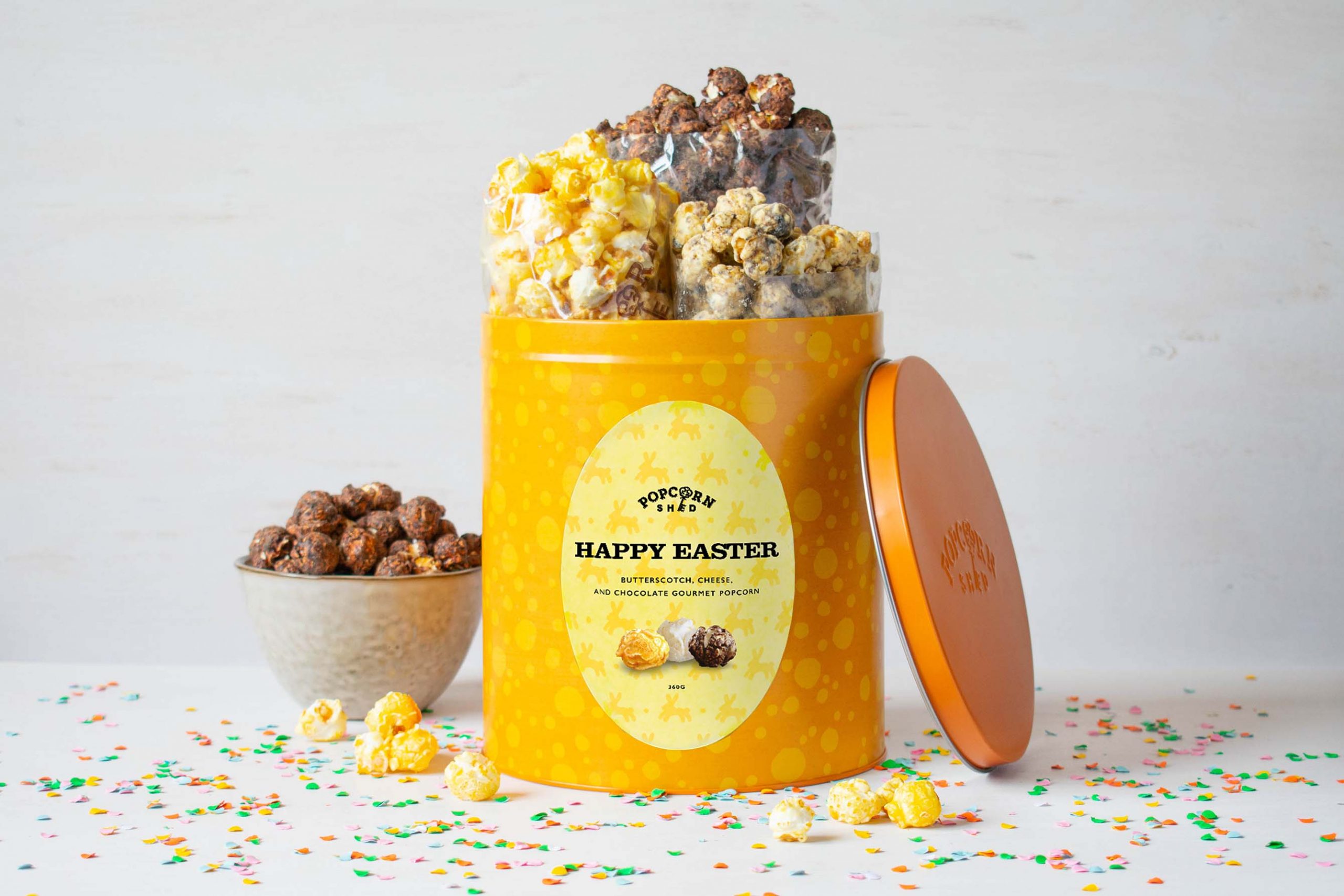 Haribo Chick 'n' Mix
Available from Tesco
Who doesn't love Haribo? This chick-shaped gift box comes filled with yummy Easter treats from Haribo, a tasty selection of jelly, foam and soft marshmallows.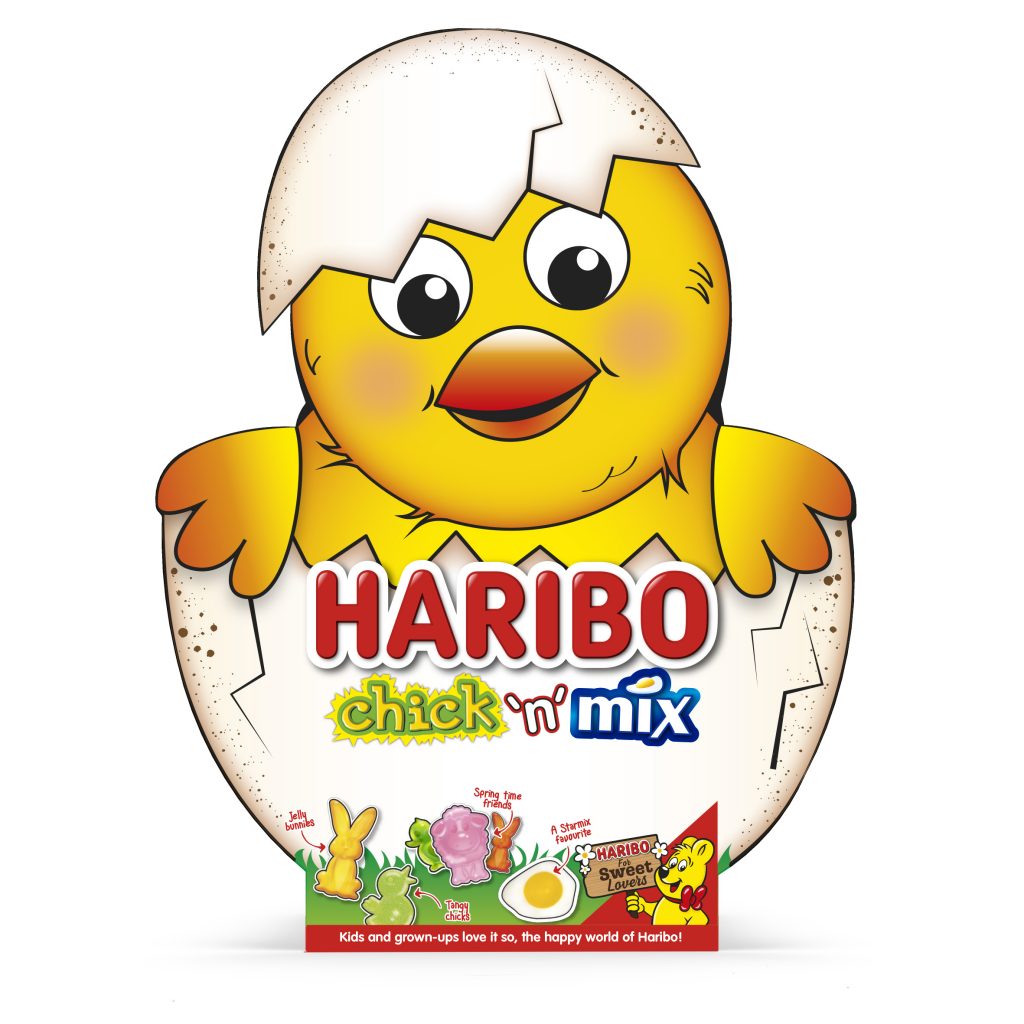 Haribo Eggs Galore 30 Pack
Available from Morrisons (RRP £3.50)
Perfect for Easter Egg hunts, this selection of Eggs Galore sweeties from Haribo will no doubt go down a treat!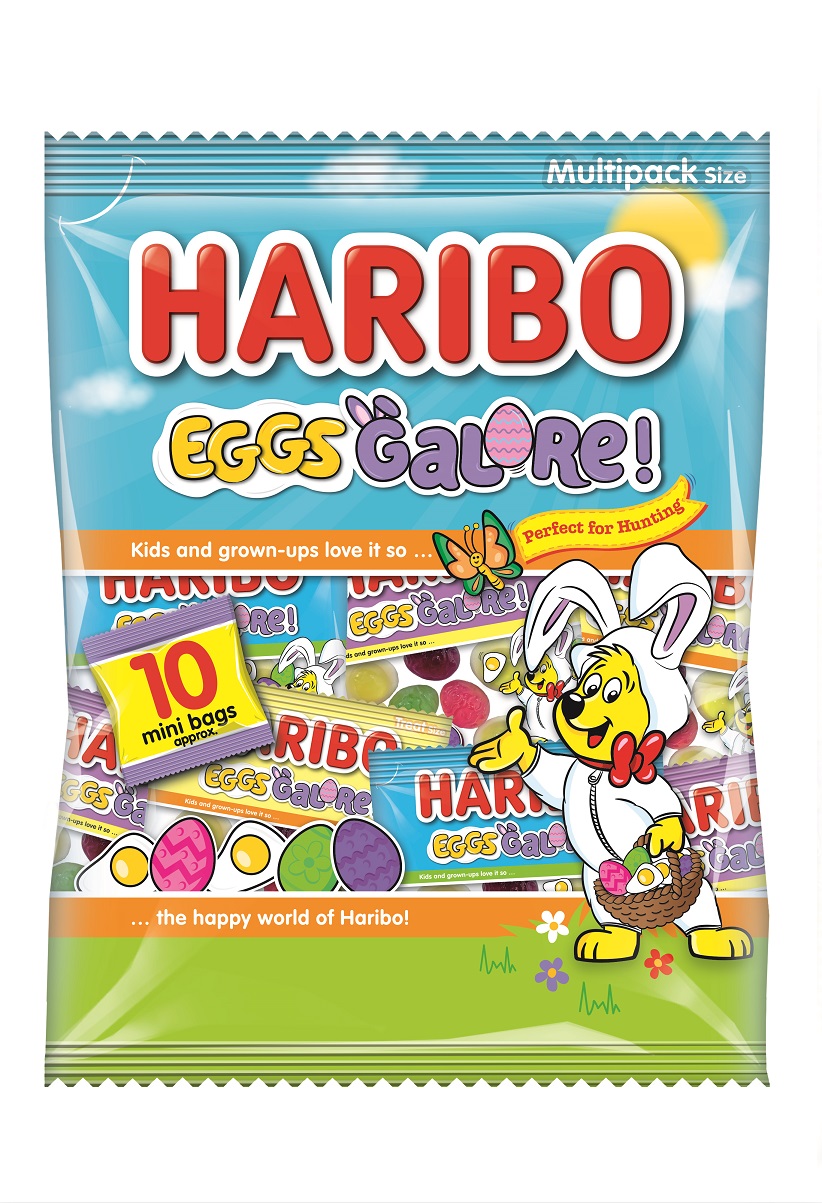 Toys and Craft Alternatives to the Traditional Easter Egg
Kaloo Lapinoo Rabbit
Available from JoJo Maman Bébé (RRP £17.99)
A soft and cuddly companion for little ones, the Kaloo Rabbit is ready to hop along on every adventure or snuggle up for story time.
Made from supersoft plush and with a sweet little face and floppy ears, it is sure to delight children.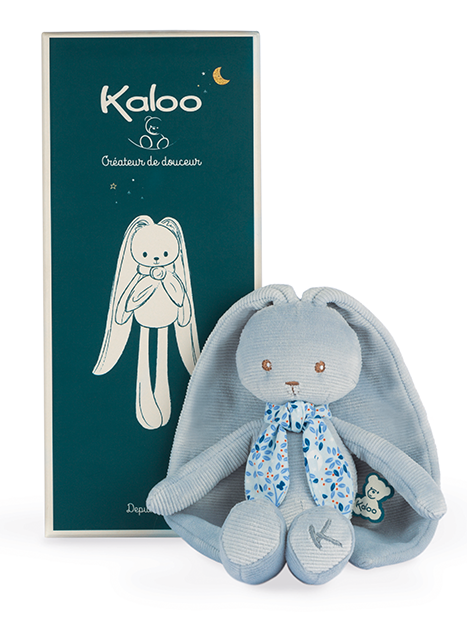 Janod Magic Carrot
Coming soon! (RRP £29.99)
The perfect activity for a family Easter afternoon, the Magic Carrot game from Janod offers hours of fun with an engaging and competitive game.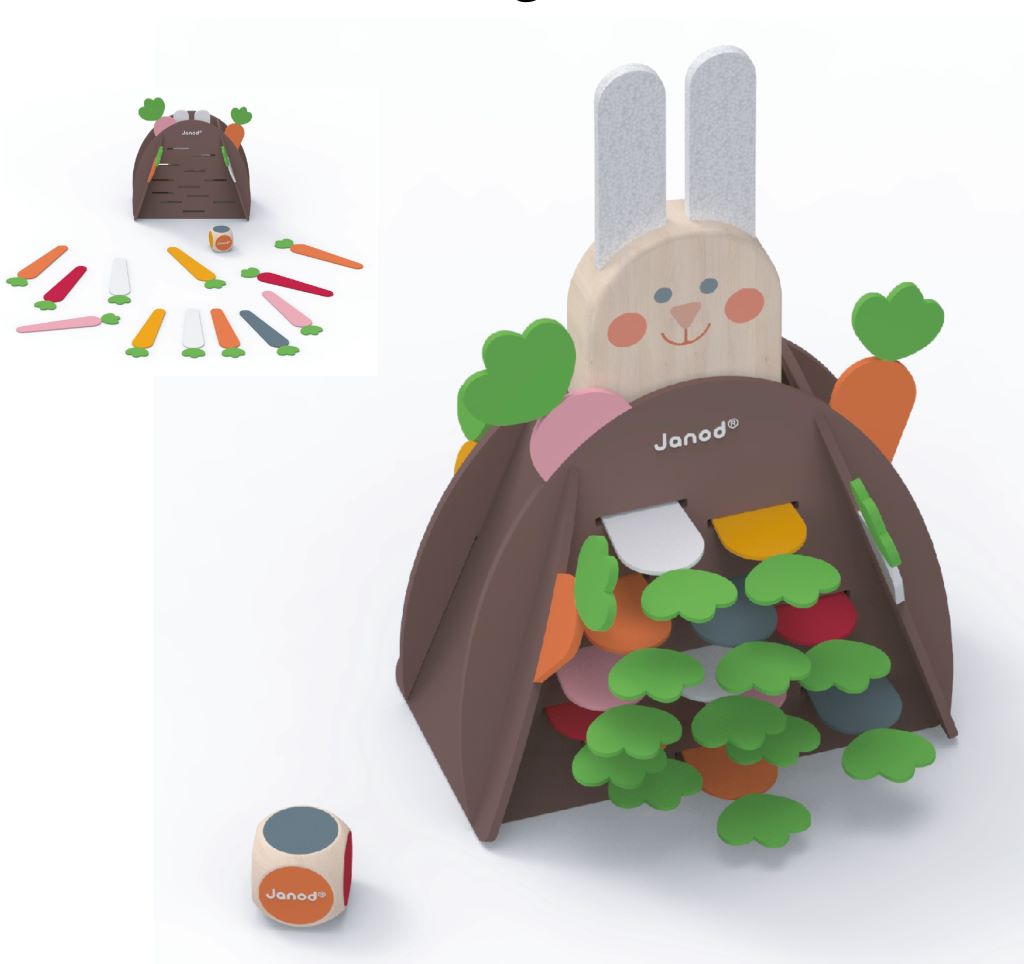 Hatchimals CollEGGtibles, Family Spring Basket with 6 Bunny Characters
Available from Amazon (RRP £14.99)
Kids can add 6 adorable Bunny Bakers to their Hatchimals collection. Each character is playfully posed with sweets-inspired details. This basket of super-cute toys is a must-have for Hatchimals fans this Easter!

Melissa & Doug Jumbo Ducky
Available from Amazon (RRP £41.99)
Jumbo Ducky is the sweetest Easter chick, made from squishy plush and fill that's quacking for a cuddle! With wings to flap, orange webbed feet and bill, it also has an adorable tuft of "feathers" on its head.

Toomies Hide and Squeak Eggs
Available from Argos (RRP £9)
Offering an egg-cellent alternative to an Easter egg hunt, these adorable Hide &Squeak eggs are full of surprises and perfect for little hands to get to grips with. Each egg encloses a different brightly coloured press-and-cheep chick. Babies will love matching the chick's silly faces to their shells and their shells to the right holes in the carton, encouraging creativity and hand-eye co-ordination.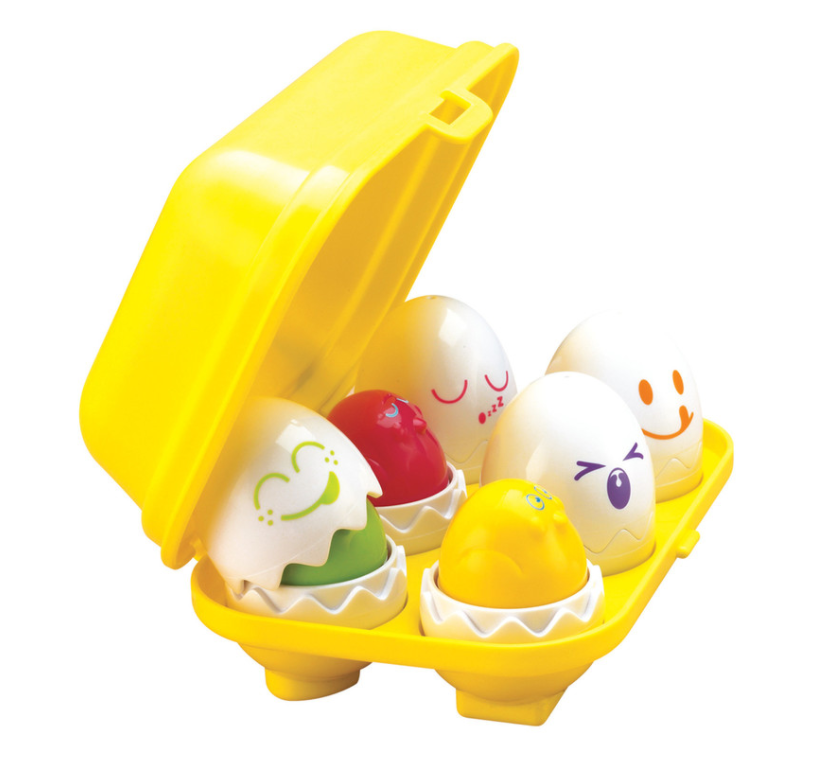 Lovevery Play Kits

Available from Lovevery (RRP £80)
Ideal for ages 0-3yrs, the Lovevery Play Kits offer the perfect alternative to chocolate. We especially love this adorable kit, which features bunnies and a felt burrow for little hands to explore as well as a carrot coin bank.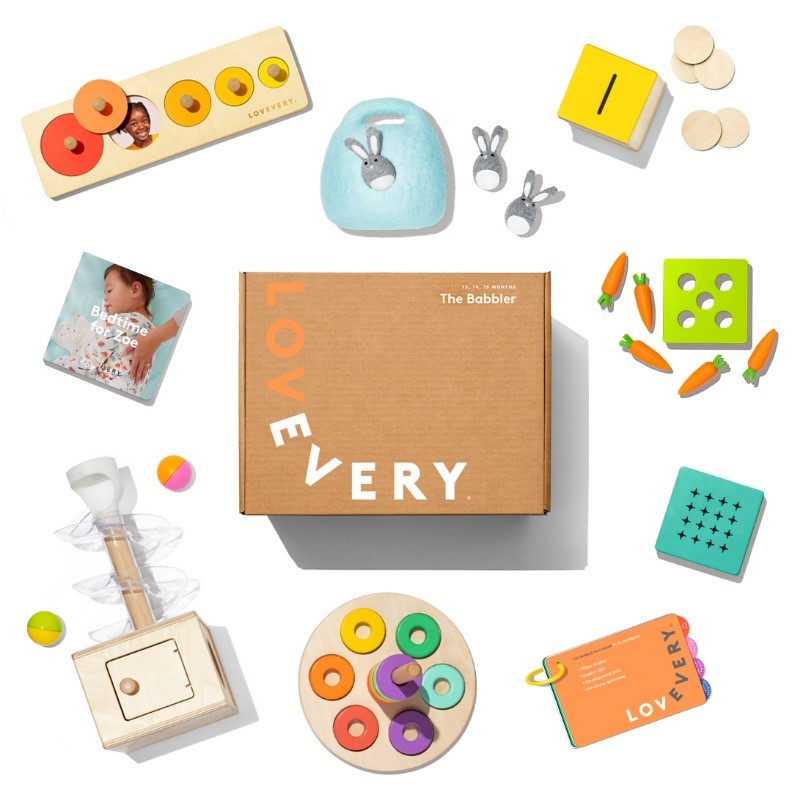 Books Other Gifts
Ladybird Happy Easter Book

Available from Ladybird Books (RPP £5.99)
This book is the perfect way to bring the seasonal celebrations to little one's bookshelves. Promising a sensory surprise on each page., and vibrant illustrations, any child would be clucky to be gifted this on Easter morning!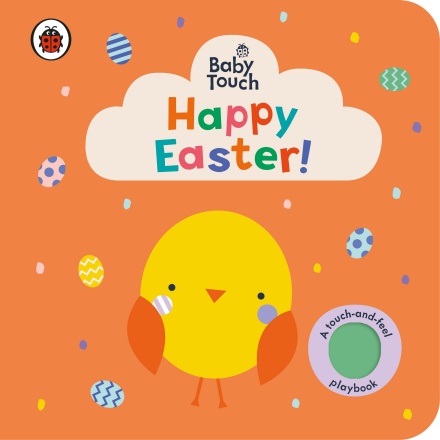 Miffy Money Box
Available from Miffy Shop (RRP £16.99)
What better way to celebrate Easter than with one of the most famous bunnies around – Miffy.
Any Miffy fan would adore this fine china money box… with the added bonus that you'll be helping them save money, too!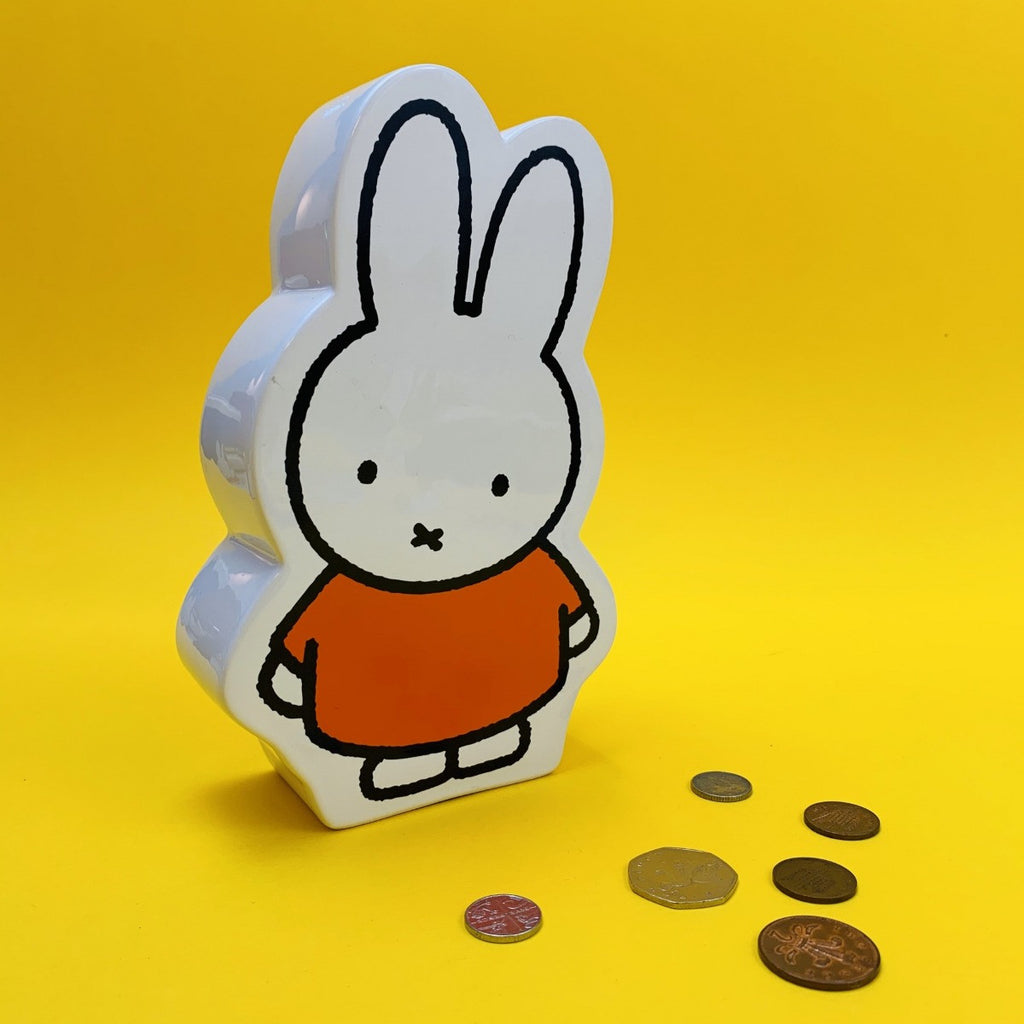 toucanBox Easter Double Craft Box
Available from toucanBox (RRP £16.95)
Celebrate the long Easter weekend with lots of crafting! Joint crafts include costume making, cookery, puppetry, flower pressing and a whole variety of other amazing activities.
Themes cover off all interests from Space to Adventure, Under the Sea to Artistry and Costumes… something for every family to enjoy together!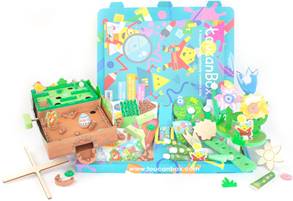 Clothing and Shoes
Bobux Bo-Buddies 'Hopsy' Shoes
Available from Bobux (RRP £22)
For a super-cute and practical gift, there are these adorable leather and suede shoes from the Bo-Buddies collection. Kids will love looking down to see Hopsy, their new floppy-eared friend.
Hopsy's cheeky personality is expressed through touchable character appliques and stitch detailing – a treat for little ones discovering new textures. Pair with any outfit to up the cuteness factor in leaps and bounds.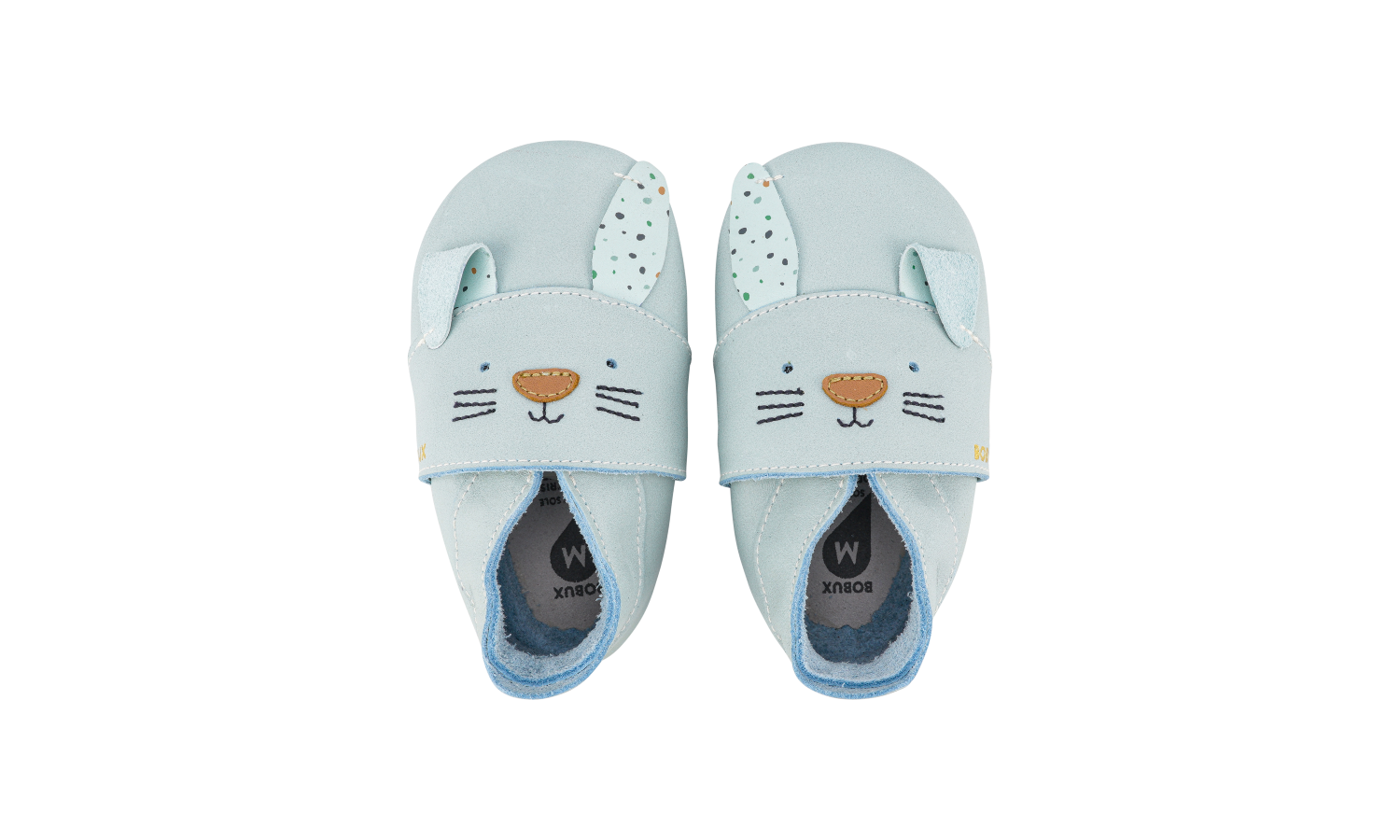 Kit & Kin Bunny Cardigan & Bunny Hat
Available from Kit & Kin (RRP from £19.99)
Keep your little bunnies snug this Easter with Kit & Kin.
Their range of bunny cardigans and hats are made from sustainable 100% organic cotton to be gentle on delicate skin.