Gazillion Bubbles is the premium bubble brand that gives bubble fans the ultimate bubble experience! With spring here and summer just around the corner, what better way to encourage kids to play outside in the garden than with the Gazillion collection of bubble machines and blasters? Here are a few of the newest items to look out for!
Gazillion Bubble Rush – Introducing Gazillion Bubble Rush! With its revolutionary design, this high-powered bubble machine blows the most bubbles ever. This next generation bubble machine has a three-sectioned no-spill modular design including a removable washable top, solution recycling tray and batteries and motor sealed inside base. Simply pour the solution into the reservoir and push the button for a bubble explosion in seconds. The Gazillion Bubble Rush was designed to create hours of fun for kids, and be easy for parents to clean. YAY!
Gazillion Megabubble Blaster – Create giant bubbles at the touch of a button with the all-new Gazillion Giant Megabubble Blaster! This mega blaster and bubble solution produce bigger bubbles than ever before. Simply screw in the included Giant Gazillion solution and you're ready to blast!
Gazillion Tornado – Instantly create a bubble storm with the Gazillion Bubbles Tornado. With no pump and wait time, you'll be creating a Gazillion bubbles in a flash. This bubble machine blows 4,500 bubbles per minute at the push of a button.
Gazillion Giant Incredibubble Wand – Create magically huge bubbles with the Gazillion Bubbles Incredibubble Wand! Simply pour the solution into the tray, dip the wand into the solution, and give it a wave to create enormous bubbles!
Bubble Pets – Also not to be missed are the battery free Bubble Pets! With an amazing RRP of less than £2 these are the perfect pocket money treat! "Feed" your pet bubble solution and squeeze its tummy to produce bubbles from its mouth!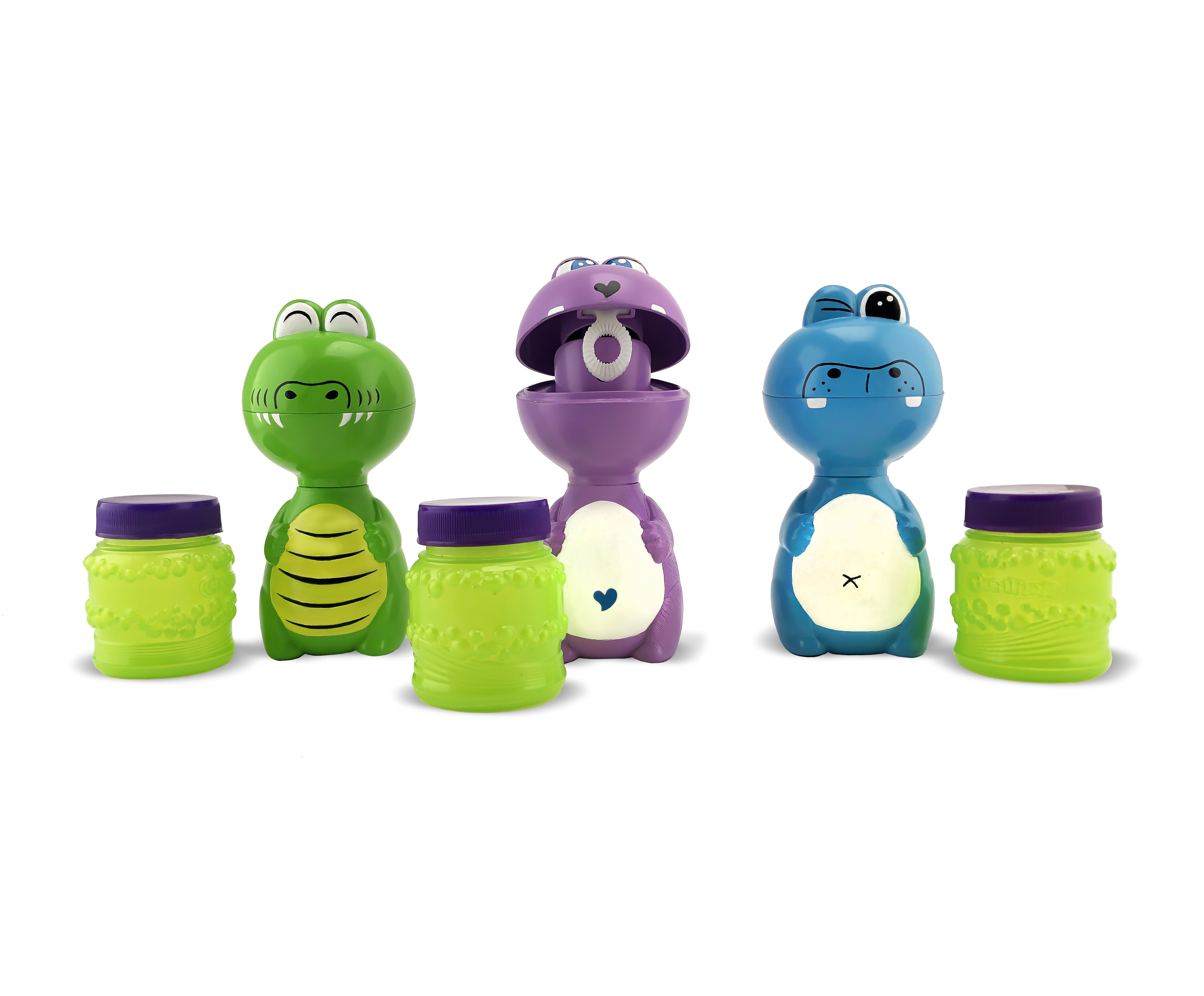 This is just a small selection from the Gazillion Bubbles range, if you'd like to add some Gazillion Bubbles magic into your home, the collection can be shopped online at Argos, Amazon, John Lewis and Tesco!