Imaginative play is not just fun, but a great way for little ones to safely explore the world in which they live! And what better way to enjoy pretend play, than with the beloved Smoby collection.
Smoby has been a trusted brand for families for almost 100 years – in fact the brand will be celebrating its centenary anniversary next year!
And the collection is better than ever as they head towards that big birthday. Families will be spoiled for choice with Smoby's impressive range of roleplay toys and playsets, which have been designed to inspire children to dream up and act out endless pretend play scenarios.
To get a feel for Smoby's role play range, check out some of our favourites below!
Smoby Beauty Centre (SRP £149.99)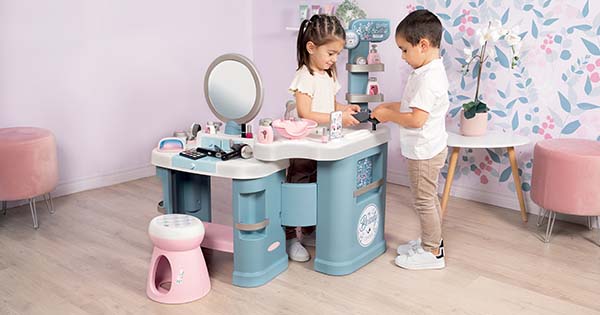 The Smoby Beauty Salon will provide hours of imaginative play by combining three fun activities in one playset. There are three different play areas to explore: a dressing table with tilting mirror, shampoo area with basin and merchant counter with a cash register.
Kids can display the salon's products on the shelves and countertops and their clients can pick their preferred treatment from the salon treatment card. Which role will your little one take on first? The role of salesman, hairdresser or makeup artist?
Smoby Spidey and His Amazing Friends Bricolo Workbench (SRP £99.99)
Spidey and His Amazing Friends has spun its web in the Smoby collection, combining the fun of construction with a healthy dose of roleplay entertainment!
With the Smoby Spidey and His Amazing Friends Bricolo Workbench kids can build their own Spidey Crawler vehicle.
Once complete, it's ready to launch and chase after baddies!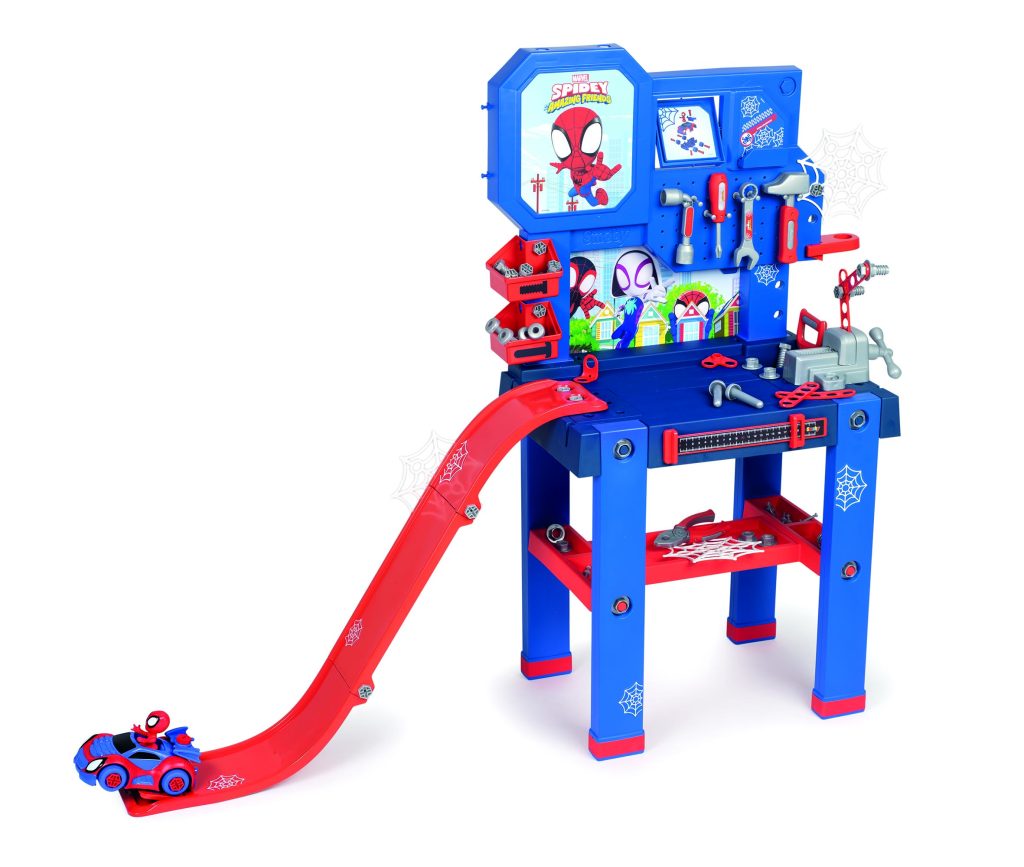 Smoby Black + Decker Ultimate Workbench (SRP £89.99)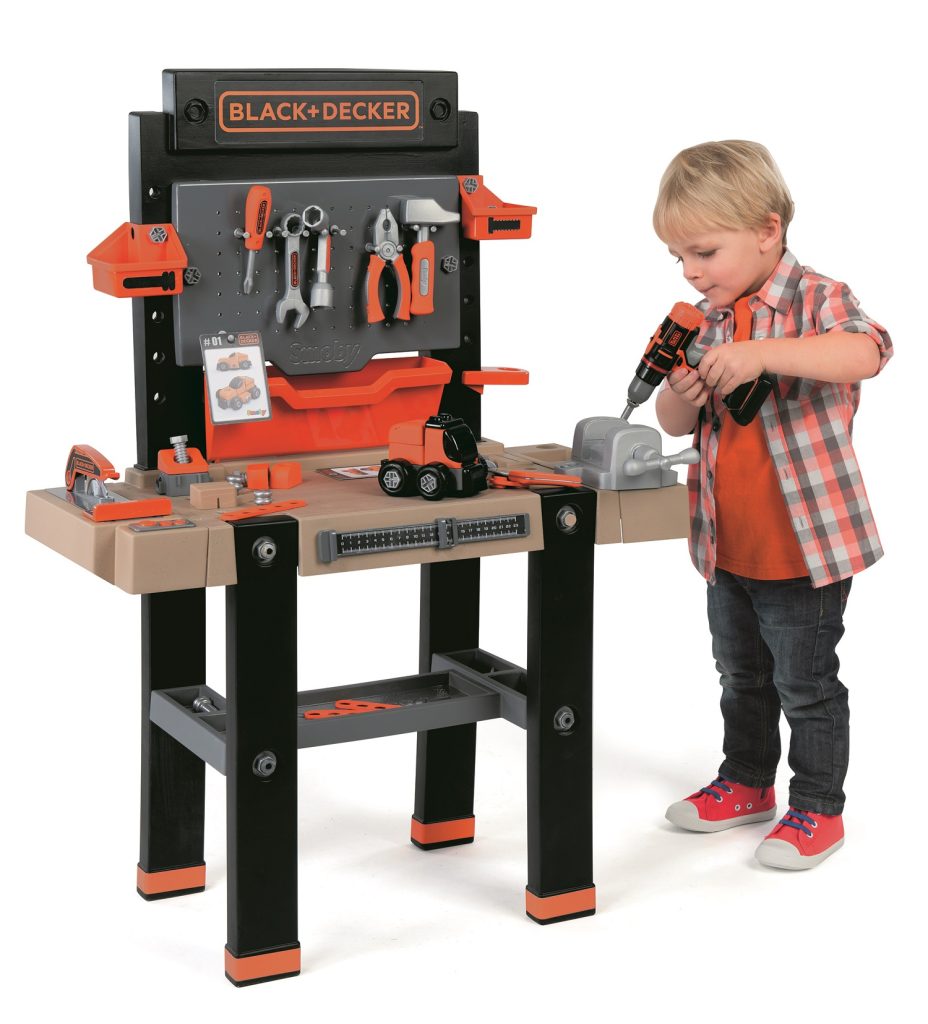 The Smoby Black + Decker replica range offers little builders all they need to get to work with their big construction plans!
Designed to look just like the real thing, the Bricolo Ultimate Workbench comes equipped with 90+ accessories, including a mechanical drill to assemble the free-wheeling buildable car, as well as a mechanical saw with sound effects!
Once play has come to an end, the accessories can be neatly stored away, in the large storage compartments.
Smoby Maxi Supermarket (SRP £119.99)
From DIY stations to the hustle and bustle of the supermarket. With this cool supermarket setup, kids can take a trip down the aisles. It includes all tots need to shop, shop, shop! The Supermarket Maxi has fruit and veg areas, a checkout, money drawer, scale and more.
It also features fab electronic items: a cash register, a real calculator with an LCD screen, a barcode scanner with working lights and sounds, and more! Plus, there's a mini trolley included so kids can grab items from the shelves.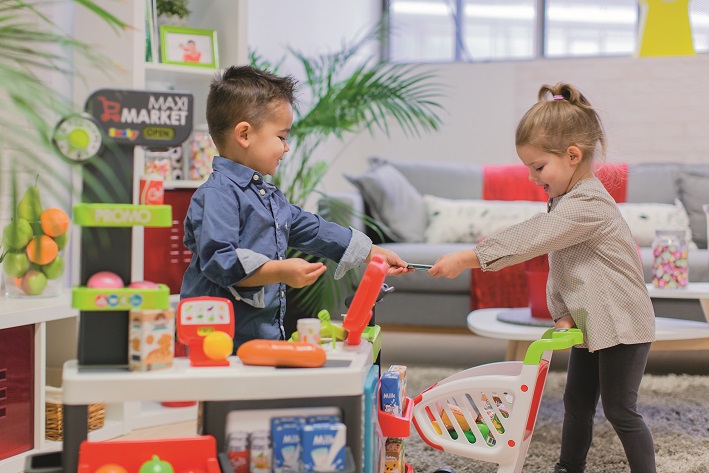 Smoby Kitchen Loft (SRP £99.99)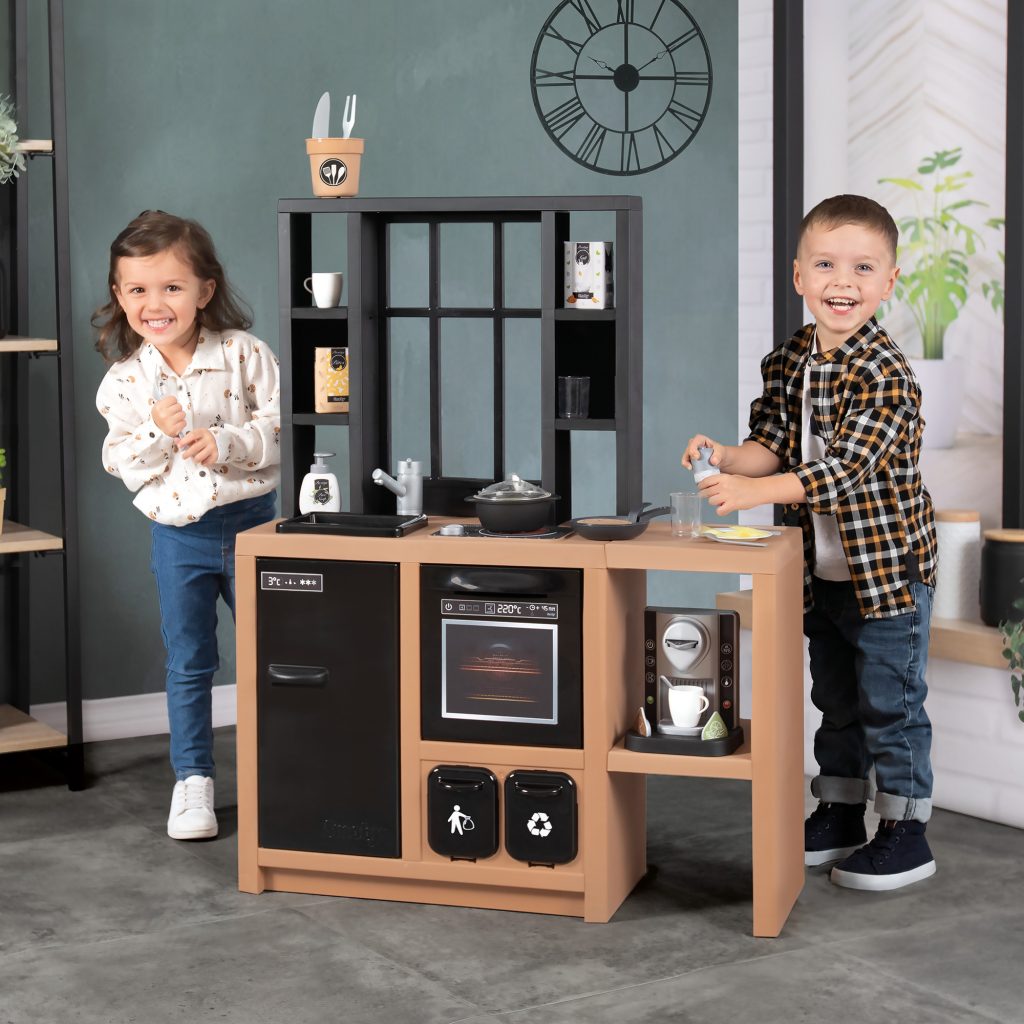 It's all about the contemporary pretend play kitchen vibe with the Smoby Kitchen Loft.
No doubt this modular urban kitchen design will be a huge hit with modern families!
It has an industrial look, with pure and modern lines, and is composed of 5 play areas. It comes with 32 accessories, guaranteeing fun, for hours on end!
Smoby Tefal Studio Utility Kitchen (SRP £134.99)
Another classic kitchen in the Smoby range is the Tefal Utility Kitchen. This is the perfect playset for imaginative minds who love playing house. Watch kids cook up a storm in the kitchen with a sink, tap, oven, fridge, espresso machine, soda machine and even a hotplate with sound effects.
When finished, they can move to the laundry area which features a washing machine with moving parts and drawers, plus a laundry basket, ironing board, broom, and dustpan. The possibilities are endless!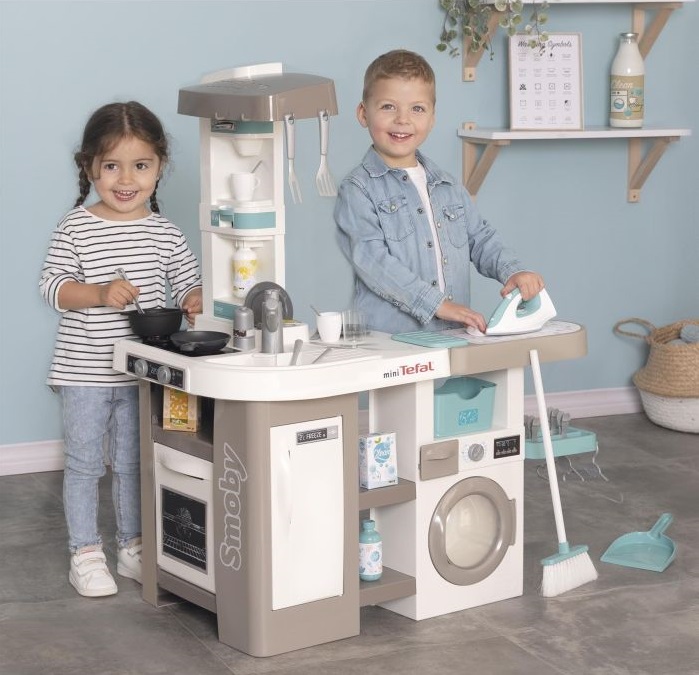 Love the look of the Smoby role play collection? Shop the range now at Very, Amazon and Argos.
Which role play toys would your little one love best? Let us know on our Facebook/Twitter pages!
To head back to the main takeover page, click here – there's a competition and plenty more to discover from Smoby!