This week we are celebrating all things Care Bears. And as part of the fun, we wanted to share with you all an update on some of the amazing new Care Bears items that have just launched, or which are coming soon…
Truffle Shuffle, the super-cool, online store that celebrates all things retro has some awesome new Care Bears goodies for fans, this year. The Women's Care Bears Black V-Neck T-Shirt is a wardrobe staple. It features three original G1 Bears from the classic 80s cartoon and toy line – Cheer Bear, Funshine Bear and Grumpy Bear.
And their Care Bears Comic On's Decals make great gifts for fans who grew up in the 80s, who will remember collecting the little figures of the original G1 Bears with their little tufts of hair. These colourful 3D figures, which come with a sheet of decorative vinyl decals, will stick to any wall thanks to clever suction technology – so it looks like they're joyfully playing in the clouds above Care-a-Lot!
Away with those boring in-car phone holders! Truffle Shuffle also has a super-cute Care Bears Grip It Phone Holder. Care for your phone whilst driving by attaching this sweet phone holder to a car vent. Suitable for most phone models, Friend Bear's arms move to accommodate phones up to 9cm width.
And for times when you want to watch videos on your phone – say at a desk, on the train, or whilst in the bath – Truffle Shuffle also has an adorable Care Bears Wish Bear Phone Holder to keep devices held securely in place.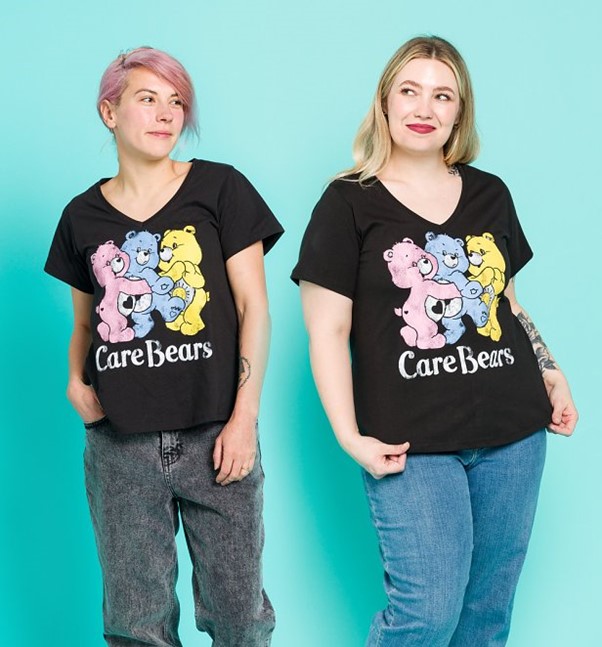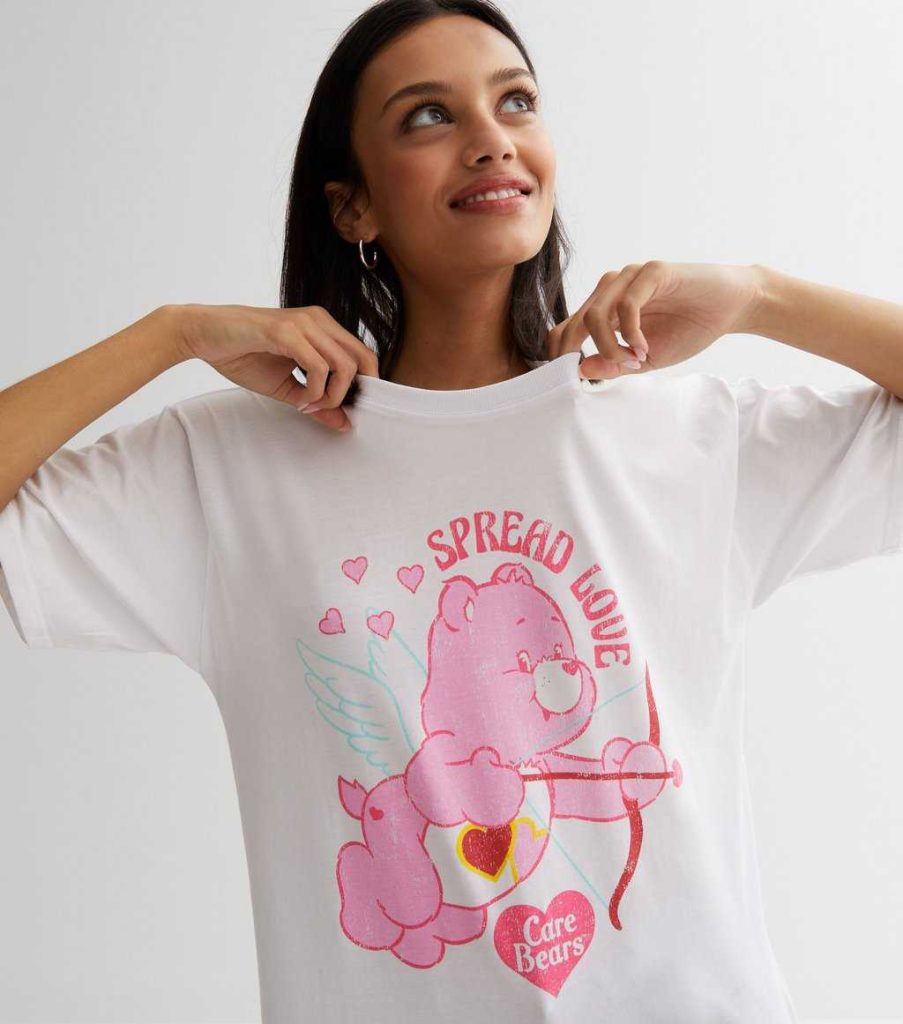 Because variety is the spice of life, we all know that just one Care Bears t-shirt won't do!! And thanks to New Look, fans can add a second adorable Care Bears top to their wardrobes for spring.
How sweet is this White Care Bears Spread Love Logo Oversized T-Shirt?
Meanwhile, boohoo is looking after nightwear, with its seriously sweet Care Bears PJs.
There's a short set, as well as two trouser sets!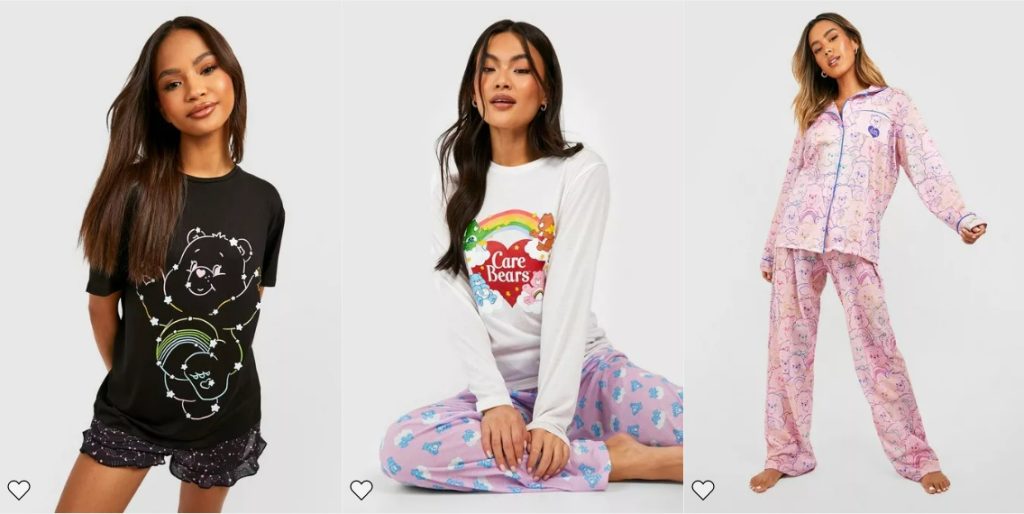 And there's something for the men who love Care Bears, too! Boohoo has three different Care Bears T-Shirt Designs to collect, in menswear, each sporting a cool and colourful retro print.

Are you looking for new stationery? Head to Primark and kit yourself out with this awesome Care Bears merch! There's an A4 Notebook, a Care Bears Pencil Case, as well as pens three pens to collect with adorable Care Bears character toppers.

And for younger Care Bears fans, there's an ADORABLE selection of Care Bears kids clothing and footwear from Zara that's sure to be a smash hit!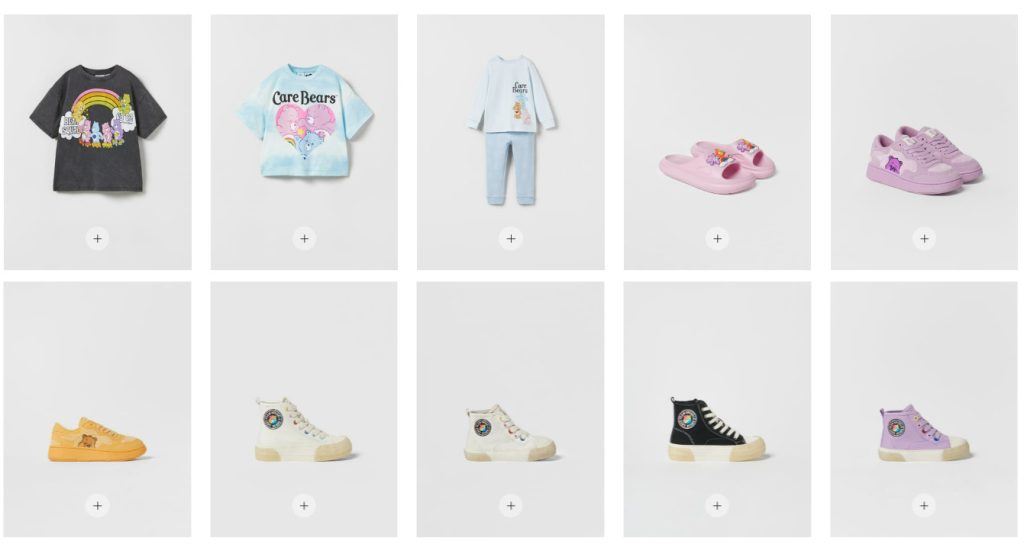 And fans can will be spoilt for choice as they shop a huge selection of Care Bears Womenswear and Childrenswear from H&M, this season.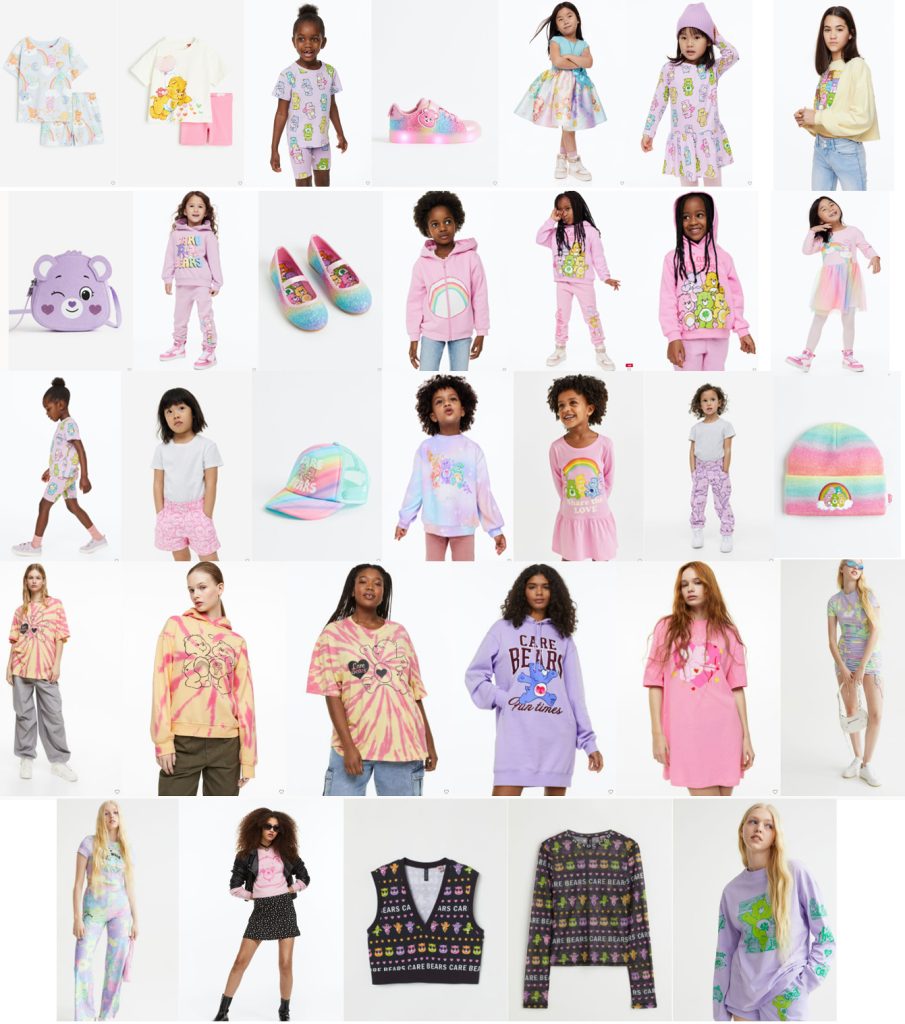 And if that was not enough…. There are some beautiful Care Bears T-Shirts for children to choose from, at United Colors of Benetton.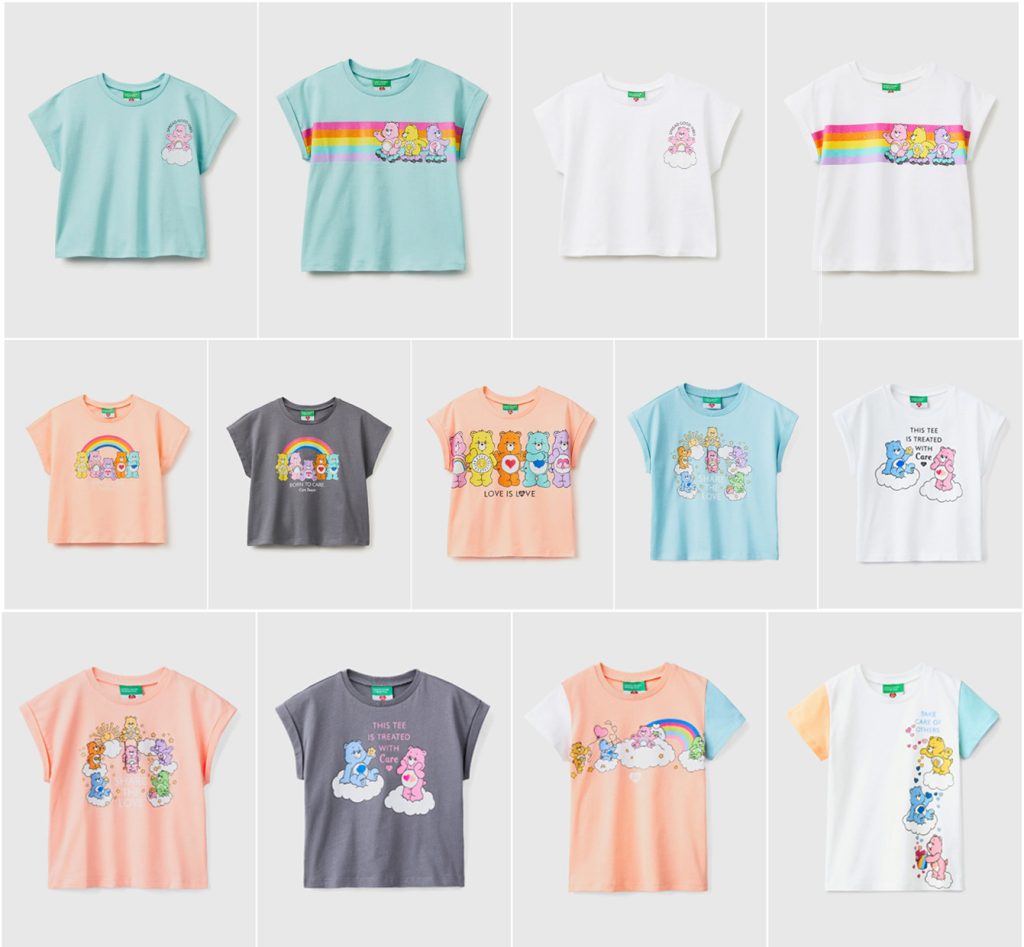 Head back to the main Care Bears takeover page to continue the fun.