Skoodle magazine is bursting with imaginative ideas for children who love to be creative!
Aimed at the Primary age group, Skoodle readers can Sketch and Doodle with popular characters, including:
Barbie
Monster High
Piñata Smashlings
Rainbocorns
and many more!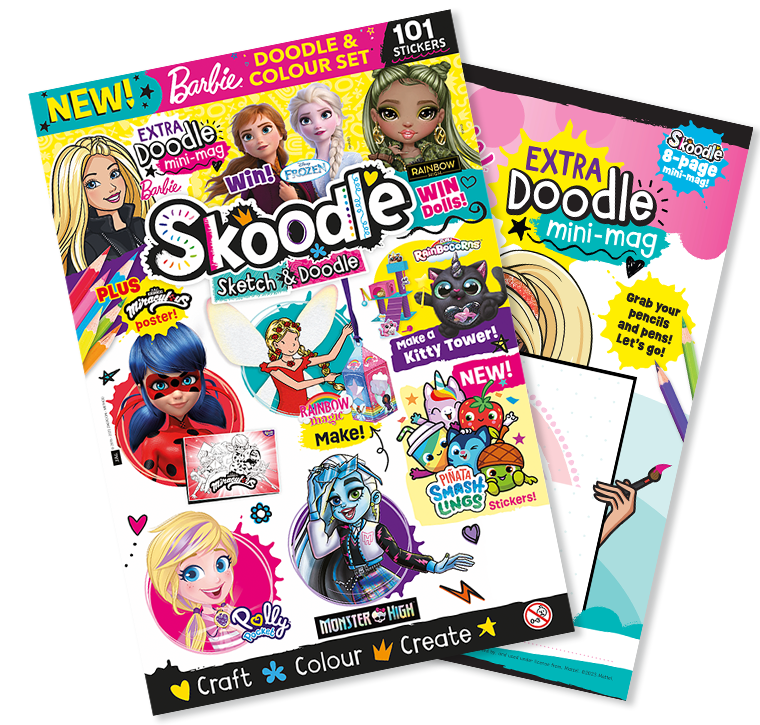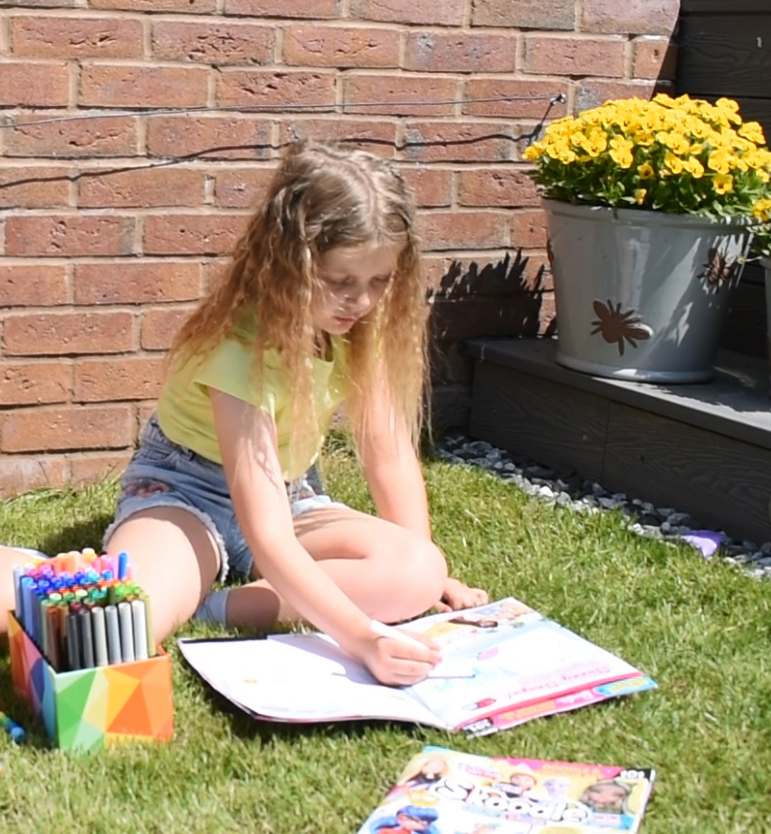 Arts and Crafts Activities:
Packed with creative content including fun fashion designing, sticker mosaics, amazing 3D papercrafts, fabulous doodling challenges, simple sketching activities and lots more.
Competitions:
There are prize draws to win amazing prizes in every issue! Plus, readers can win prizes if their pictures are selected to feature on the Skoodle Squad page in the magazine.
Inspires Creativity:
With opportunities to be creative on and off the page, Skoodle encourages self-expression, exploration and experimentation and provides a time-out from everyday stresses, boosting mental health and wellbeing.
Doodle Mini-Mag:
Each issue has a fun Doodle Mini-Mag to complete which provides inspiration as well as space for children to 'free-style', empowering them to use their imagination and really celebrate their own creativity.
Sticker Fun and Gift:
Each issue comes with lots of stickers, including some that integrate with activities in the magazine, plus a lovely 'arty' gift to enjoy.