BeKind is the beautiful, eco-friendly doll collection that is helping to promote positive messages of kindness, creativity, and compassion.
Created to be more environmentally friendly, the BeKind dolls are made from recycled materials, and come presented in eco-fashions. What's more, each character comes boxed in reusable packaging that is made from recycled materials – even the inks are made from soybeans! A ribbon that serves as the box handle can be used as a hair tie, whilst the packaging can be used to construct a Kindness Board – a space to share kindness goals, which can also be used as a background play scene.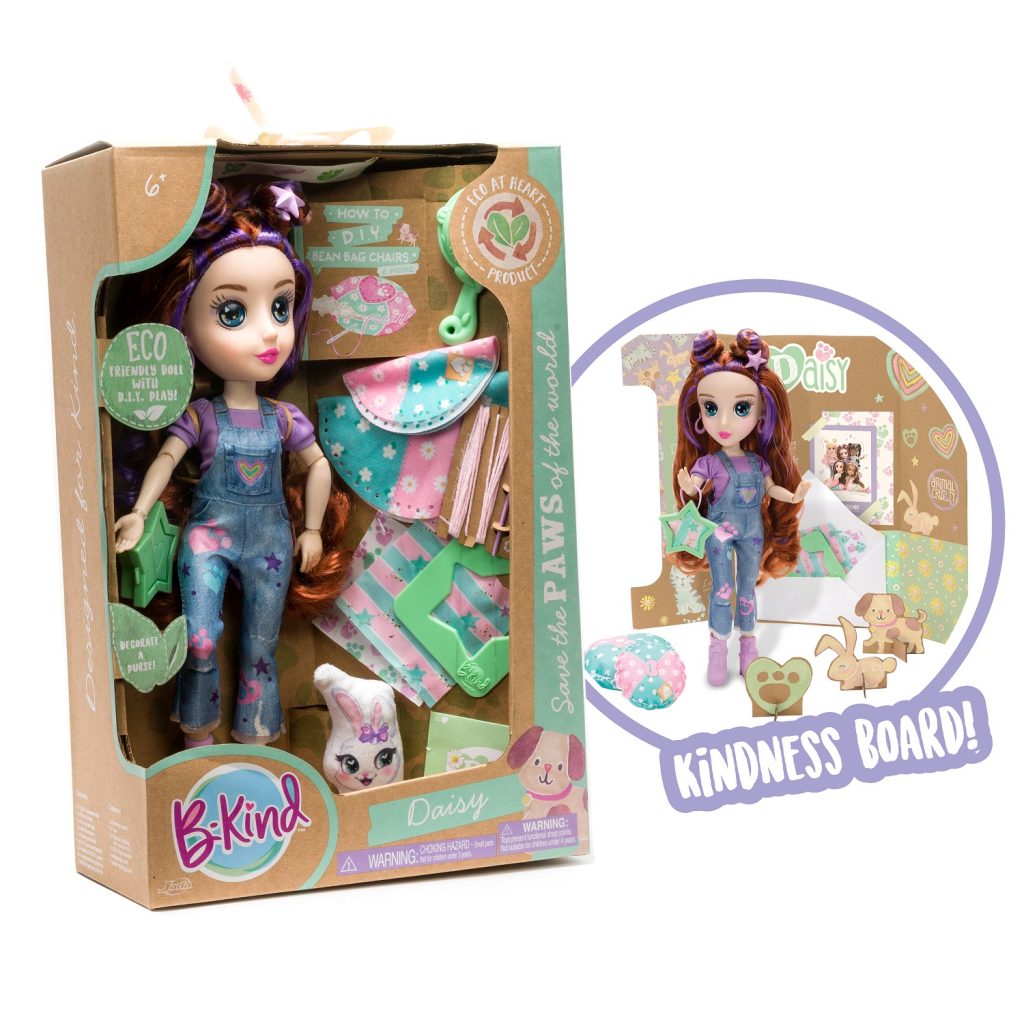 There are five characters to collect – Brianna, Koral, Ivy, Nora, and Daisy – each has her own interest, from going green, to saving the oceans, to ending bullying. The dolls' passions highlight the importance of being kind to the environment, animals, and to each other.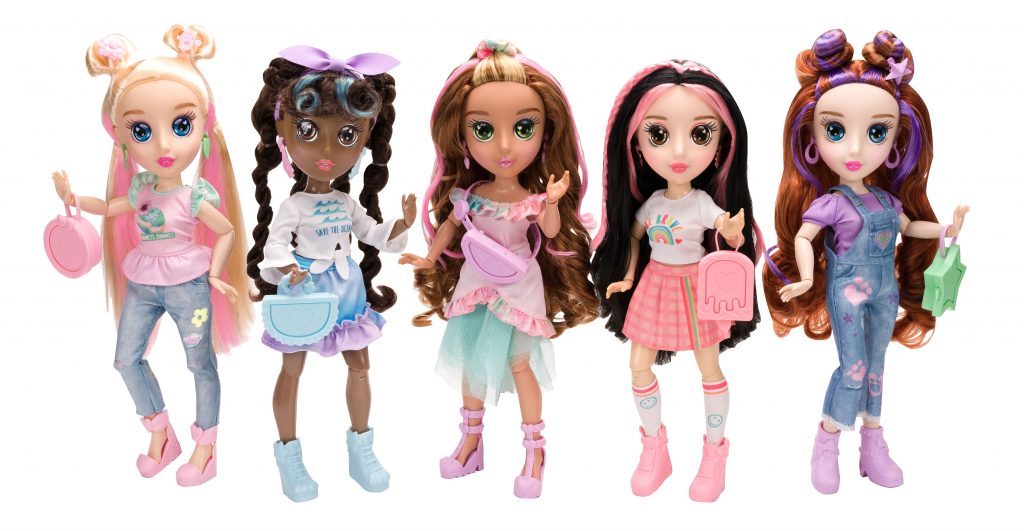 To add to the fun, the dolls come with a different DIY activity, such as making an upcycled doll's outfit, creating a set of BFF bracelets, and more.
The BeKind Dolls are available now from Smyths Toys Superstores, for just £29.99 per doll!
To find out more about the characters in the range, click here to meet them all.
And then be sure to head back to the main takeover page for some eco-friendly crafting fun, a chance to win the full BeKind collection, and more!