Character Options has taken over this week to introduce the incredible new additions to its Weebles collection.
Weebles are the classic, character-based figures that wibble and wobble but never fall down. Perfectly sized for children aged 18m+, the super-fun movement of the figures enthralls little ones for hours! And now the collection includes more beloved characters from children's TV than ever before – all reimagined as cute Weebles toys.
Serving to introduce little ones to the joys of collecting, as kids grow their collection of favourite on-screen friends, the brilliant Weebles collection now brings to life the on-screen magic of Spidey & His Amazing Friends, DC Super Friends, Hey Duggee, Bluey, CoComelon, My Little Pony, as well as Peppa Pig in a fun and unpredictably wibbily way! There are lots of wobbily characters to collect – all figures are scaled for play with each, so kids can start collecting and build their own world of Weebles!
What's new in the world of Weebles?
Spidey & His Amazing Friends (Available from Asda)
Fans of Marvel's Spidey & His Amazing Friends will be thrilled to find Spider-Man, Ghost Spider, Spin and Hulk all now available as Weebles figures. These Weebles are brightly coloured and instantly recognisable to any little fan of the show, they're sure to delight!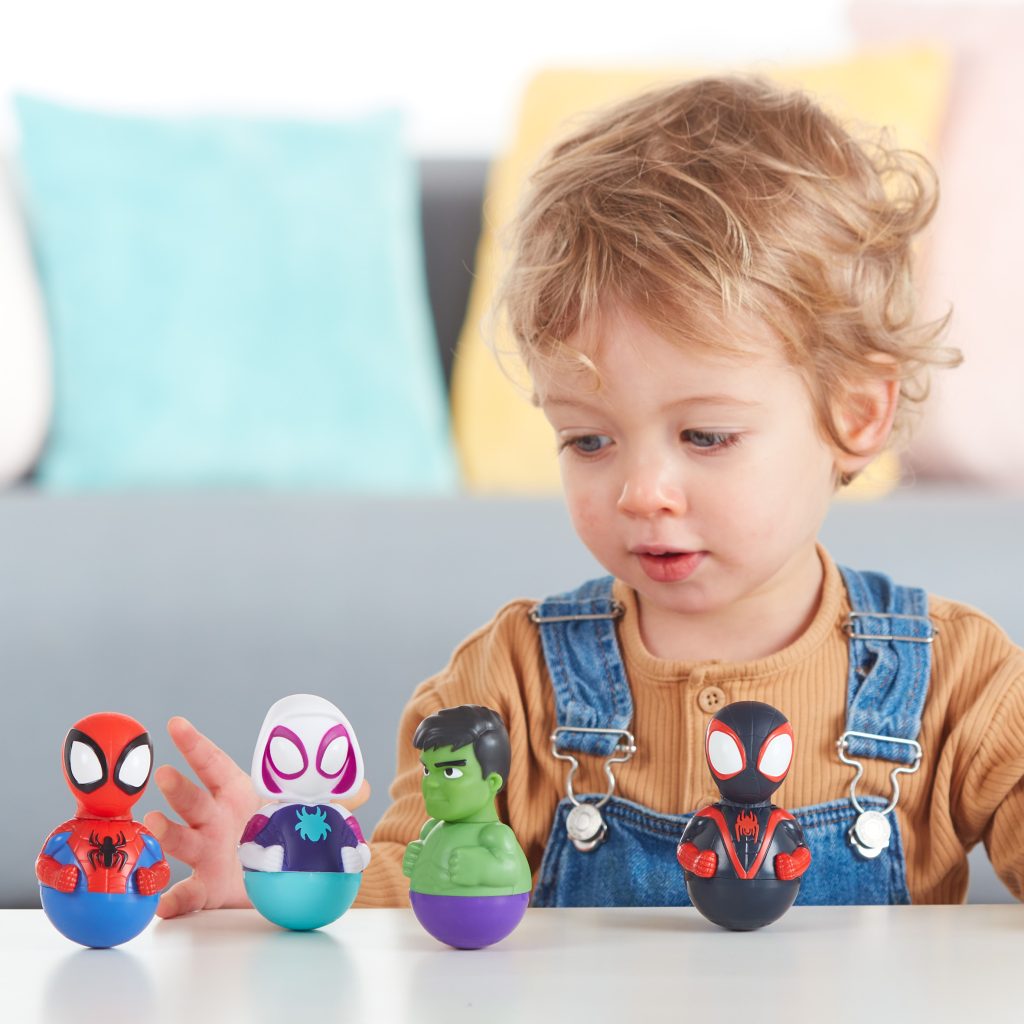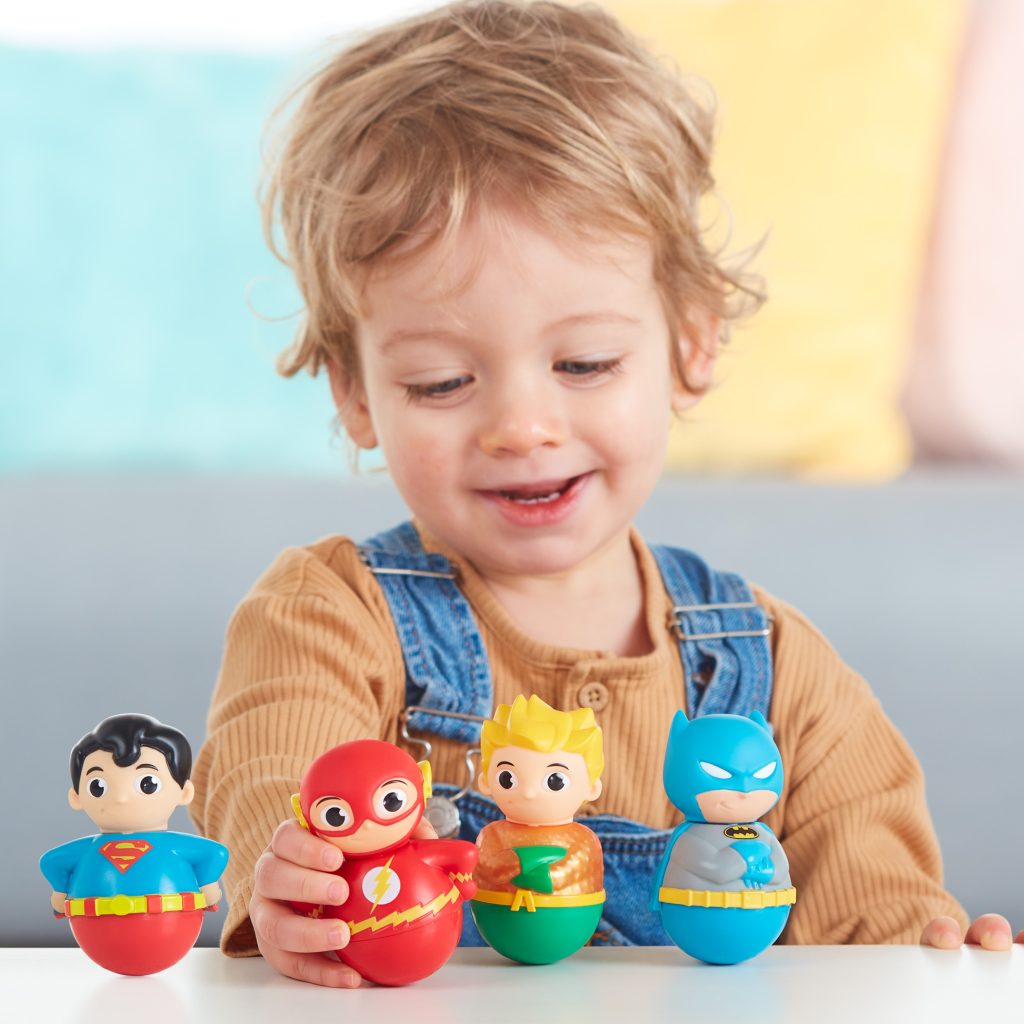 DC Super Friends (Available from Asda)
Meanwhile, direct from the DC universe, comes the DC Super Friends inspired Weebles assortment. This collection launches with Superman, Batman, Aquaman and The Flash all available to collect as cute Weebles characters.
Hey Duggee (Available from Sainsbury's)
Also new to the wibbly, wobbily world of Weebles is Duggee and a few of his Squirrels: Roly, Tag and Norrie. All four characters are available to collect now as super-wobbily Weebles figures.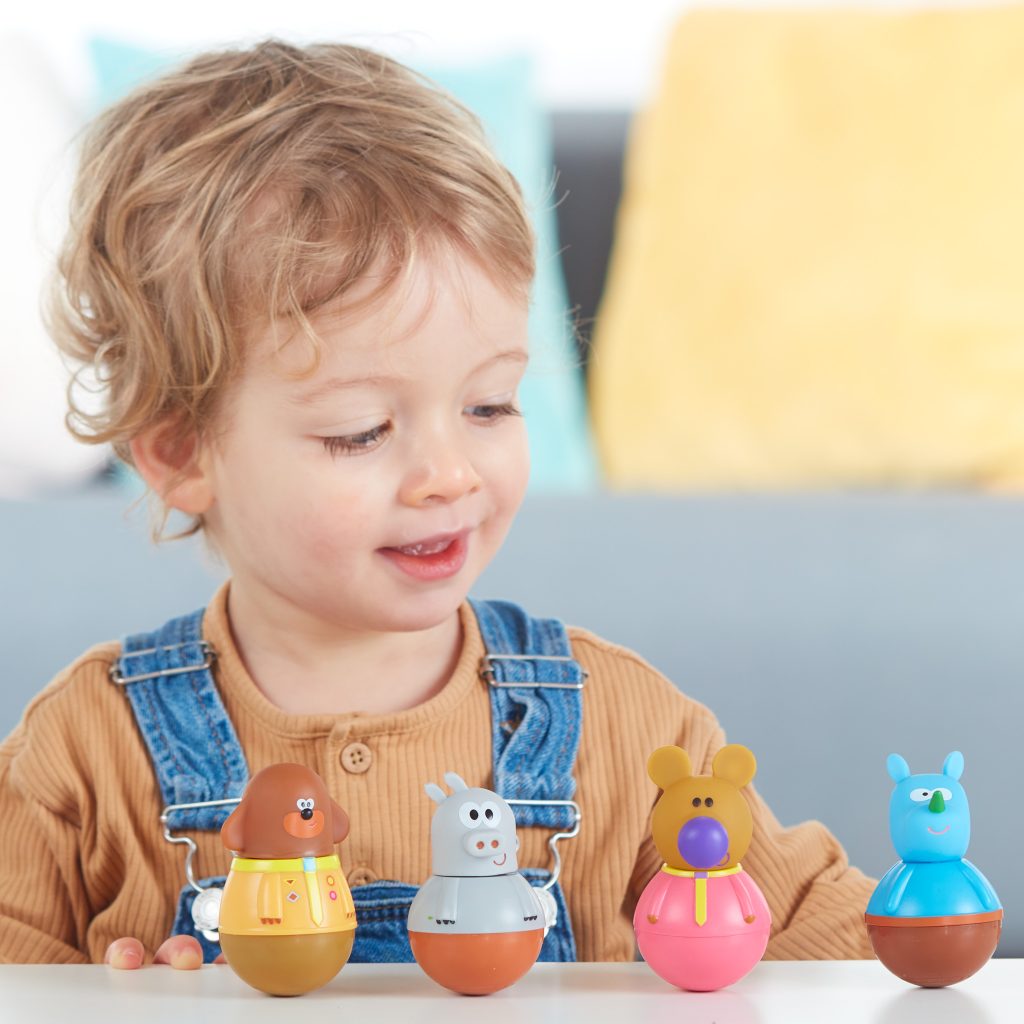 What other characters can you collect as Weebles?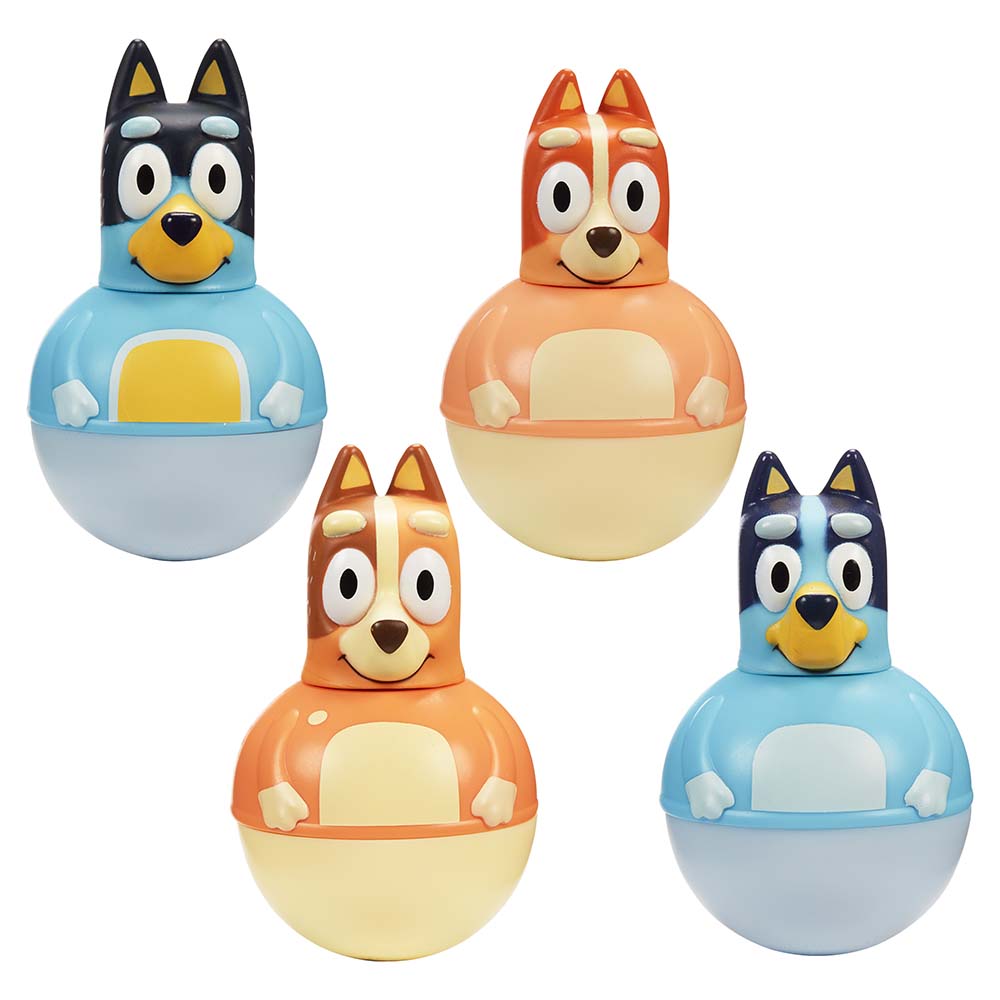 Bluey (Available from Sainsbury's)
Weebles wobble, but they don't fall down! Little ones will have lots of fun with Bluey Weebles! There are four wobbily characters to collect: Bluey, Bingo, Chilli and Bandit.
CoComelon (Available from Sainsbury's)
There are five CoComelon Weebles characters to collect. There is Tom Tom and YoYo and there are three JJ Weebles toys… That's triple the fun with JJ! Each JJ figure wears a different outfit. Which will be your little one's favourite? JJ in his blue and white top, JJ in his pink and white top or JJ in his pjs?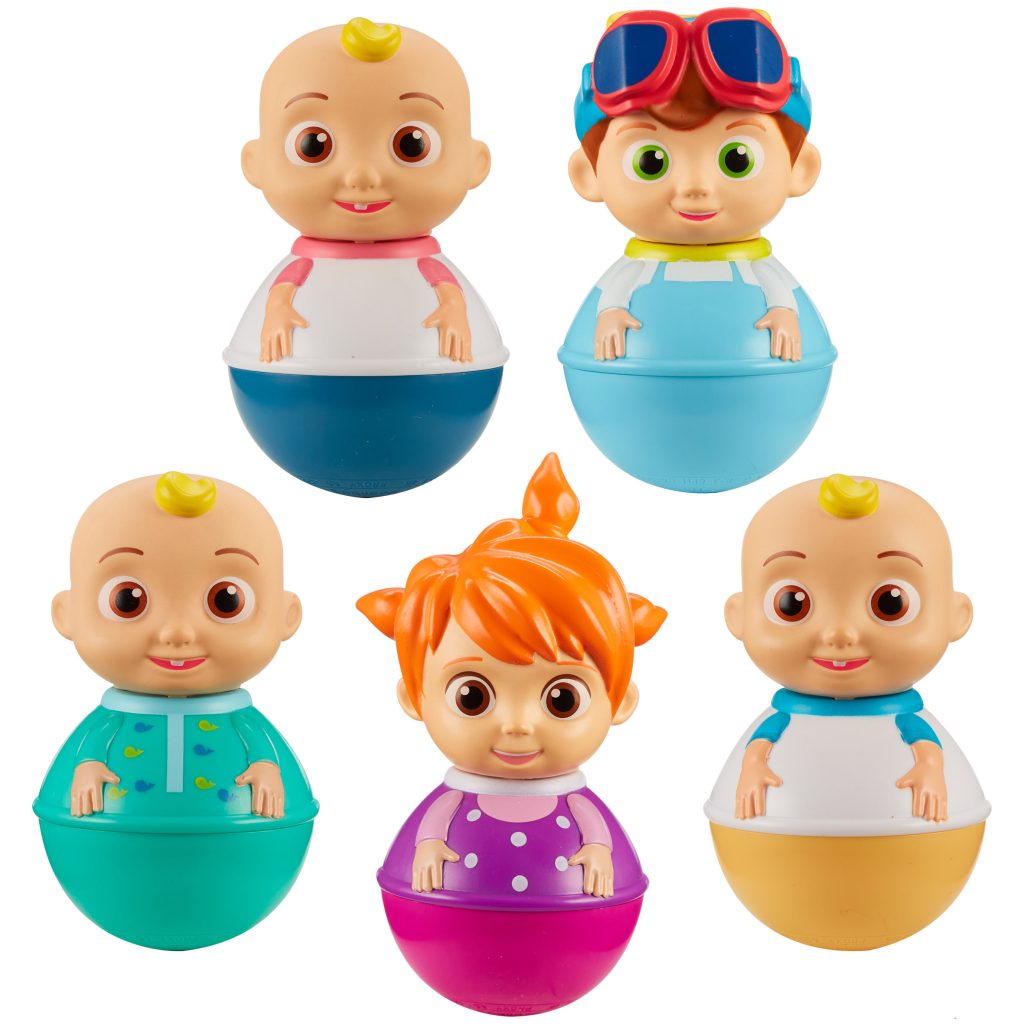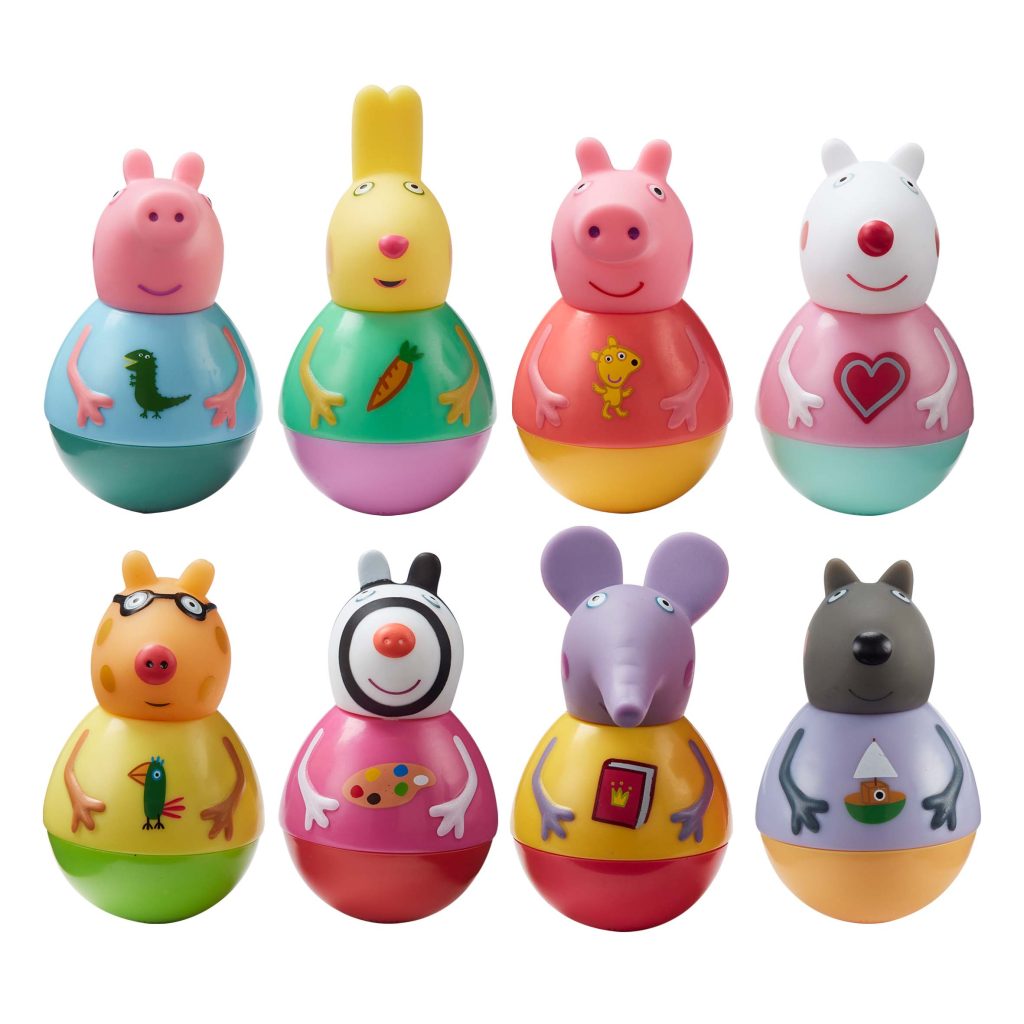 Peppa Pig (Available from Argos)
Children can collect a great selection of Peppa Pig Weebles figures, including Peppa, George, Suzy Sheep, Rebecca Rabbit, Pedro Pony, Danny Dog, Emily Elephant, and Zoe Zebra. There are 8 characters to collect! Kids will love wiggling and jiggling these adorable characters!
My Little Pony (Available from Very.co.uk)
There are four My Little Pony characters to collect in the Weebles range. There's Rainbow Dash, Applejack, Pinkie Pie and Fluttershy. That's a whole lot of wobbily fun!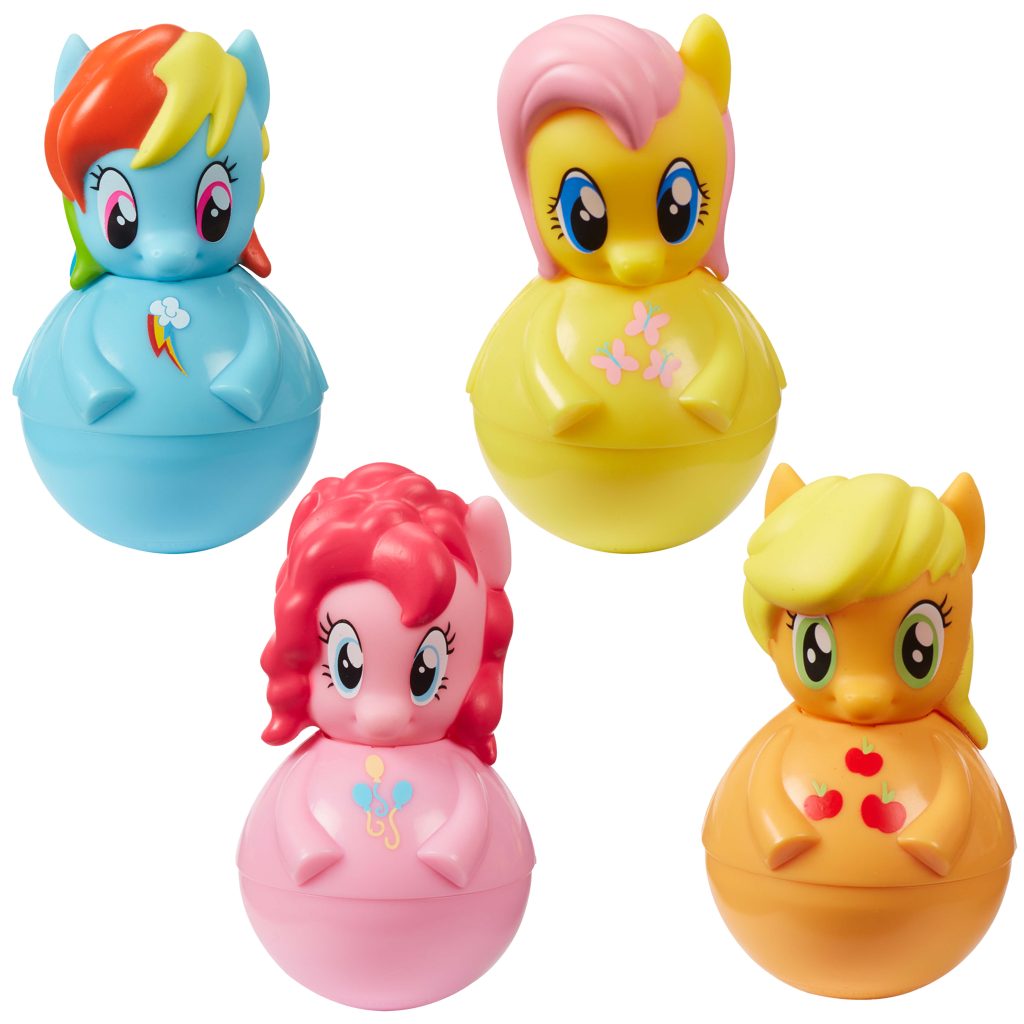 Want to know where you can shop the Weebles collection? They're available now from Sainsbury's, Asda, Toymaster, Amazon, The Entertainer and The Range (RRPs £3.99 for single figures)
Click here to head back to the main #WeeblesFirstCollectables takeover page.