Get ready to sit back and chill… as part of the ChillFactor takeover with Character Toys we're about to tell you all about the ChillFactor collection. From slushy makers to smoothie makers, there's a frozen treat for all to enjoy this year, with ChillFactor.
ChillFactor Slushy Makers
The ChillFactor Slushy Makerturns drinks to slushy treats in seconds. No ice, no blenders, no mess! Simply put in the freezer, wait for it to freeze, then add your preferred chilled drink and squeeze.
Right before your eyes you will see slushy appear in seconds. Freeze, squeeze and enjoy!
Once made, you can use the spoon straw included to enjoy. After use, simply wash it in warm soapy water, re-freeze and its ready for you to make your next slushy.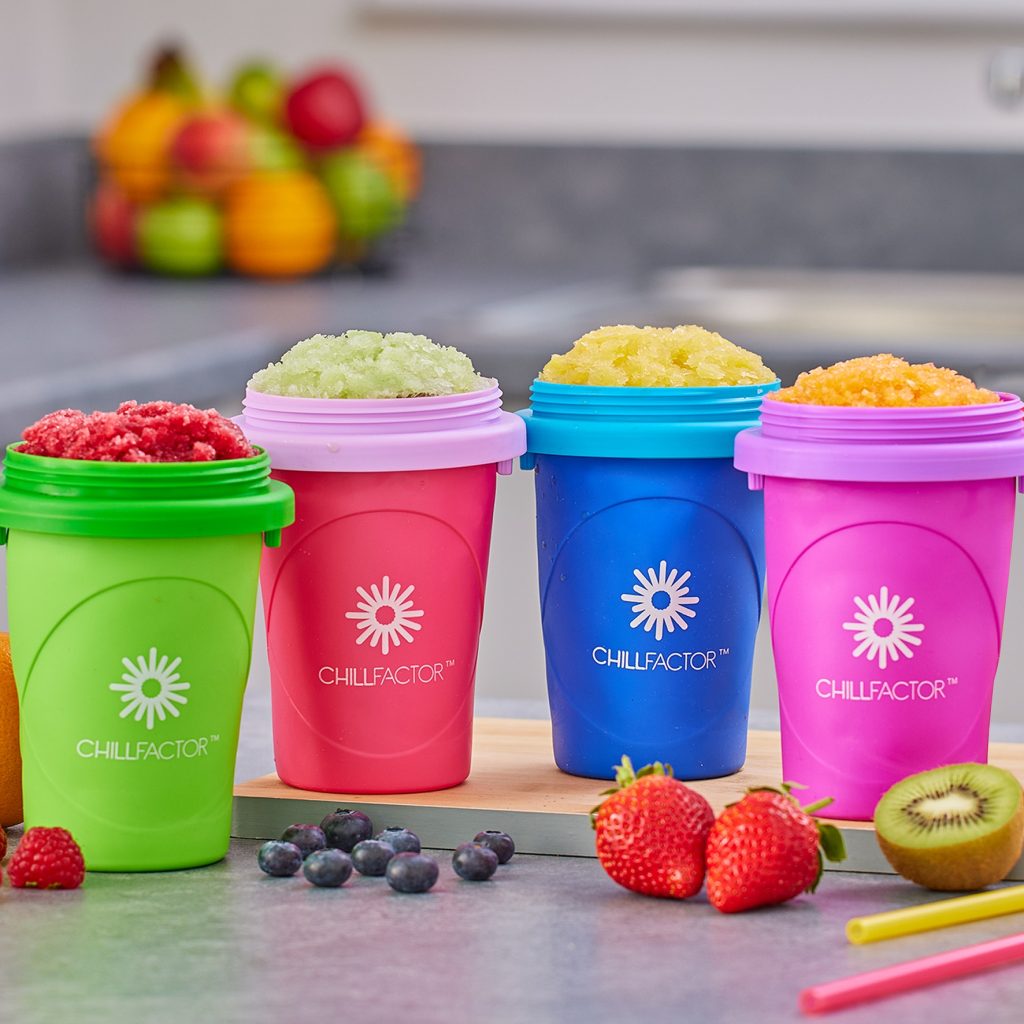 There are five new fruit-themed styles to collect, including Watermelon Crush, Berry Burst, and Blueberry Bonanza! Check out the brightly coloured inner that makes this series extra special.
ChillFactor Smoothie Maker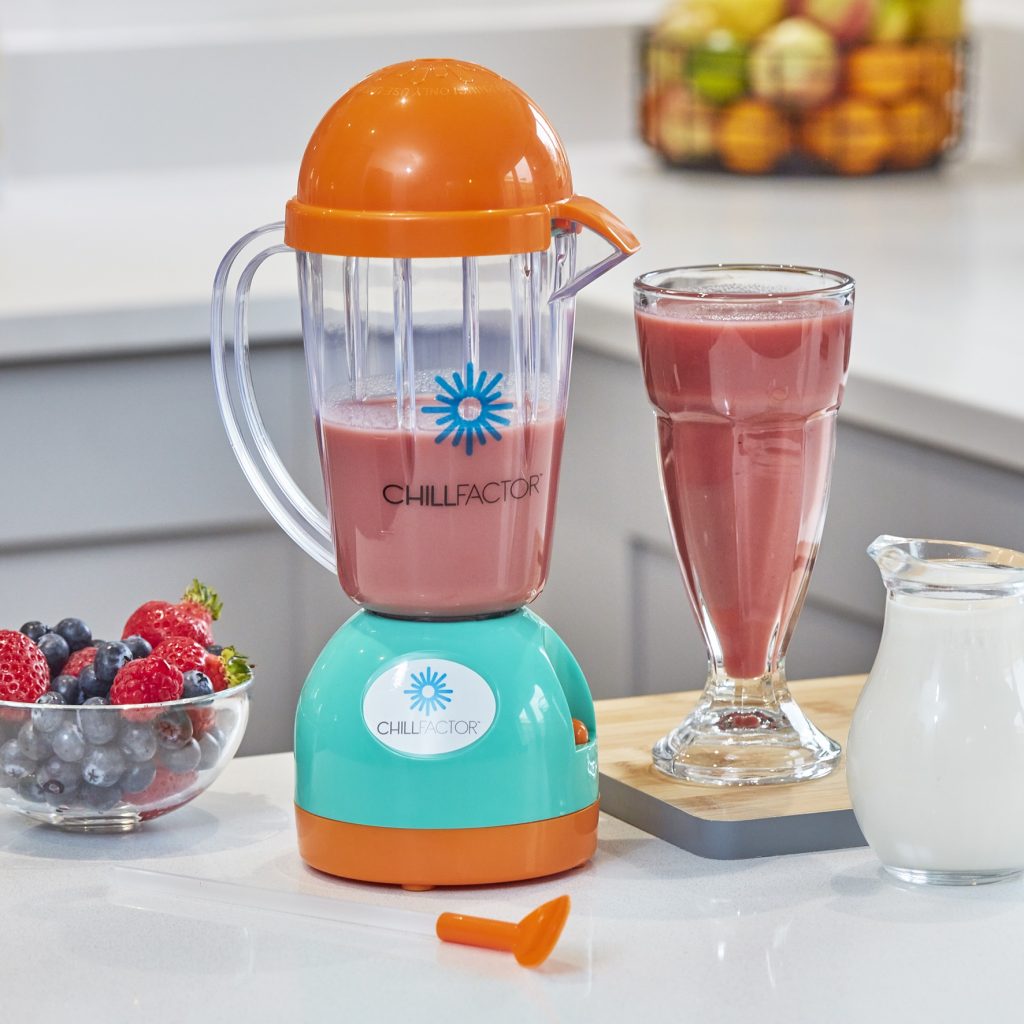 The ChillFactor Smoothie Maker is a safe child-friendly machine that creates super-quick and delicious smoothies and milkshakes, with no mess and no fuss. Just whizz, pour and enjoy!
Start by dropping small pieces of your desired fruits into the jug and mix with milk, juices and more to create a variety of refreshing and tasty drinks. Then blend with the touch of a button; the clever splash lid ensures that your smoothie doesn't escape.
Once ready, pour out and enjoy. You can even add extra fruit or toppings to your smoothie for extra flavour! The choice is yours.
ChillFactor Ice Cream Maker
Make delicious ice cream, the way you want it, with the ChillFactor Ice Cream Maker.
This mess-free gadget is so easy to use! Simply pop it in the freezer, allow time for it to freeze, then add some simple ingredients and SQUEEZE! Your ice cream will start forming straight away and you'll be able to enjoy it in just minutes.
The ChillFactor Ice Cream Maker uses basic kitchen ingredients so its minimum fuss and maximum flavour!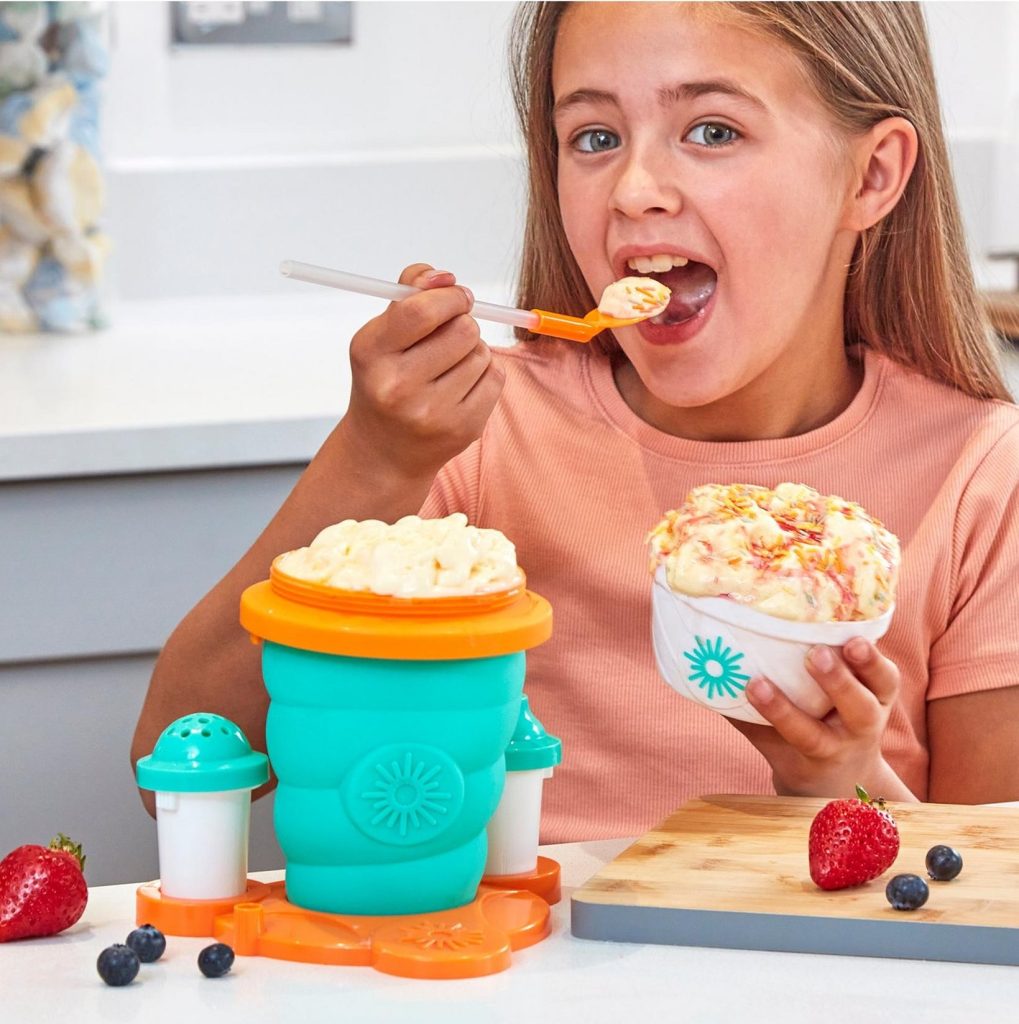 ChillFactor 3-in-1 Fruit Factory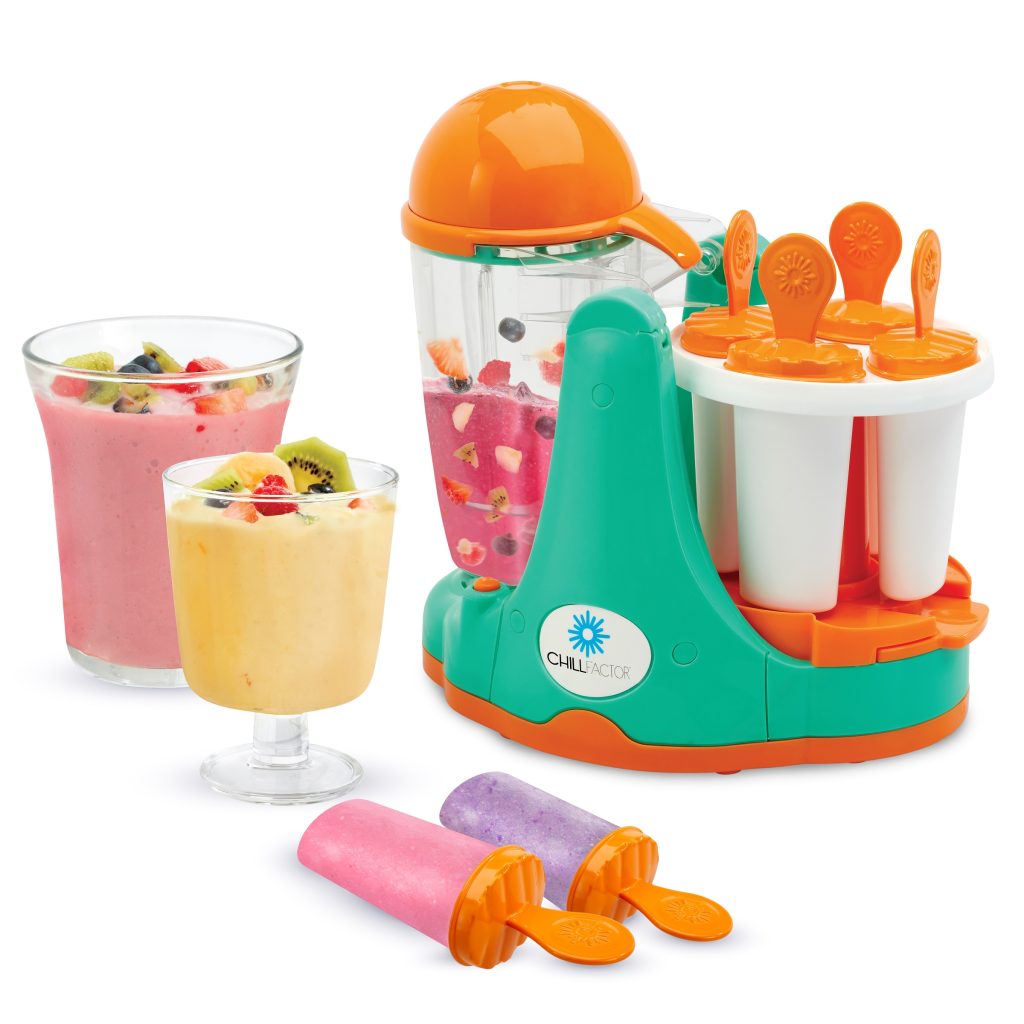 The 3-in-1 Fruit Factory is the extremely quick and simple way to make smoothies, shakes and ice lollies! No mess, no fuss – just whizz, pour and enjoy. The working blender for kids offers three times the fun!
Families can choose their own ingredients, motivating them to have fun exploring and learning about different foods. The flavour combinations are endless; simply chop the fruit and combine with liquids in the blender.
To transform blended smoothies and shakes into ice lollies, pour freshly made drinks into the lolly moulds. There's space to make four lollies – plenty to go around!
Shop the ChillFactor collection now at Smyths Toys!
For more chill time and creative fun, head back to the ChillFactor takeover hub page by clicking here.