Smoby is a one-stop shop for playhouses and outdoor activity toys! The playhouses and play spaces come in all shapes and sizes, offering an array of features to make role-play in the garden as realistic as possible! And the Smoby's outdoor activity toys offer a thrill a minute and promise to keep the kids entertained for hours at a time!
If you're in the market for some springtime fun, check out the latest playhouses and activity toys from Smoby!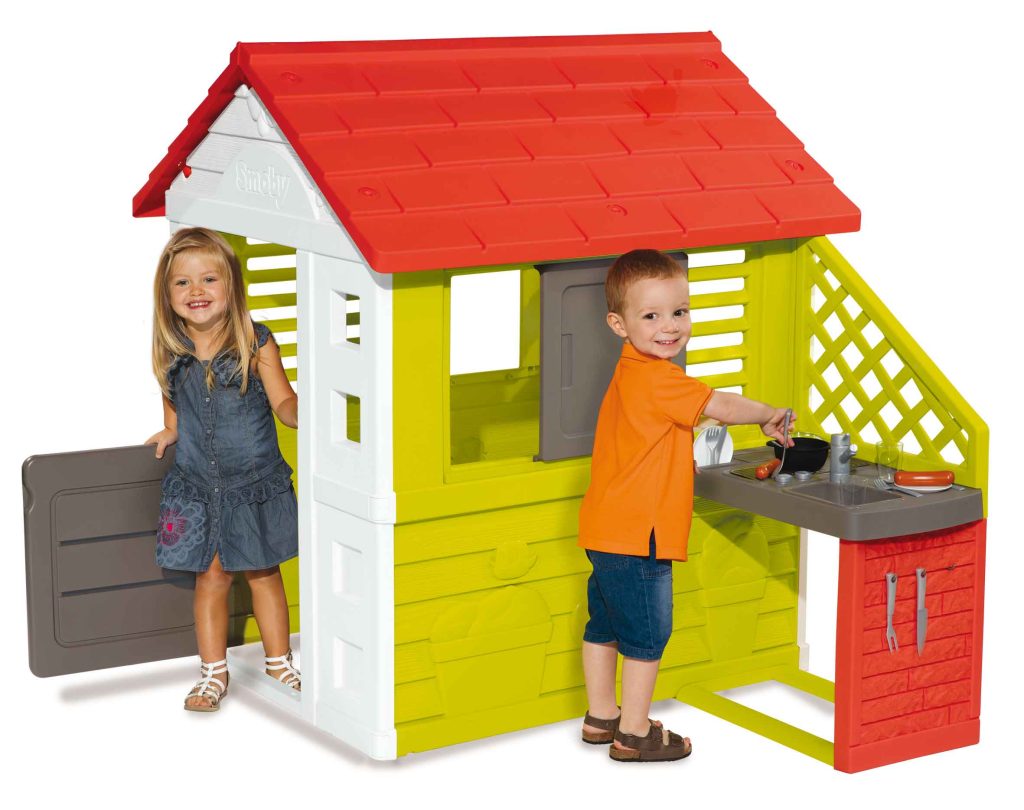 Smoby Nature Playhouse with Kitchen
Available from Argos (RRP £154.99)
Kids can cook up a storm with the Nature Playhouse and Kitchen! This vibrant playhouse has everything kids need to play and cook tasty dishes thanks to the included grill and accessories like sausages, glasses, plates and cutlery, to name a few… Everything you need for a sunny meal outside! Practical and sturdy, the Wendy house is anti-UV treated and features two windows, but if your little one wants some shade, they can simply slide the shutters.
Smoby Garden Kitchen
Kids can host their own barbecue summer parties with this outdoor kitchen playset. With a grill, fryer, and sink with water pump, children will have all the tools and accessories required to pretend play at cooking up a treat! The set comes with all the utensils and sauces required for a full-on outdoor feast.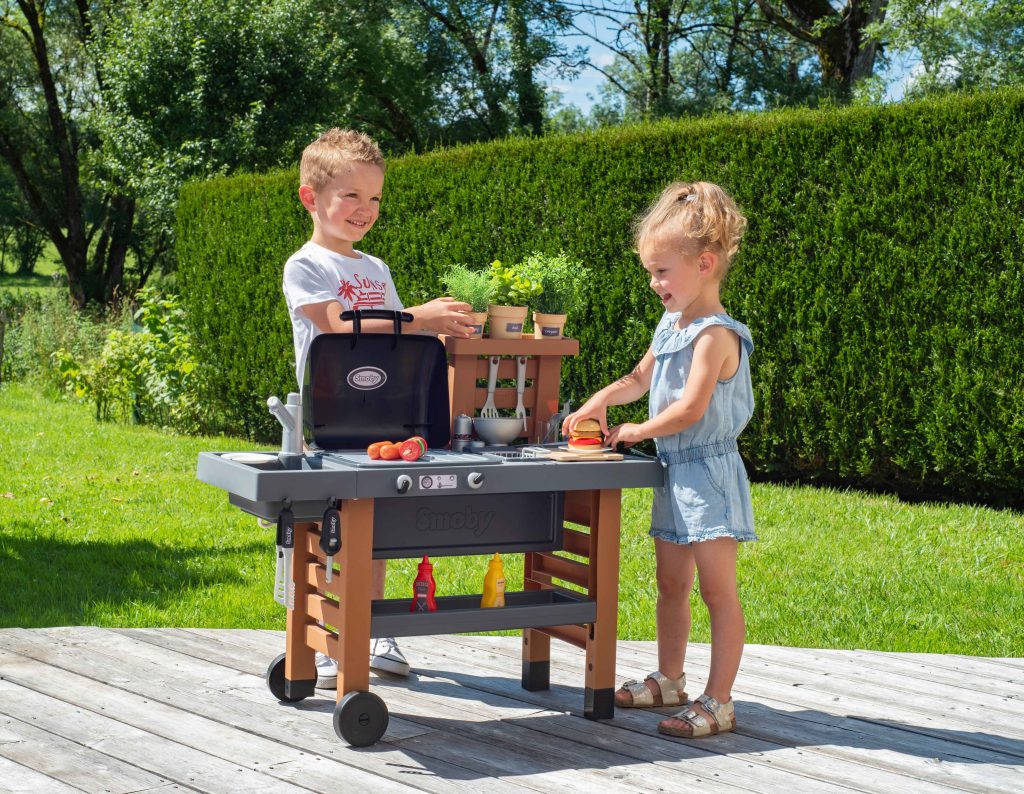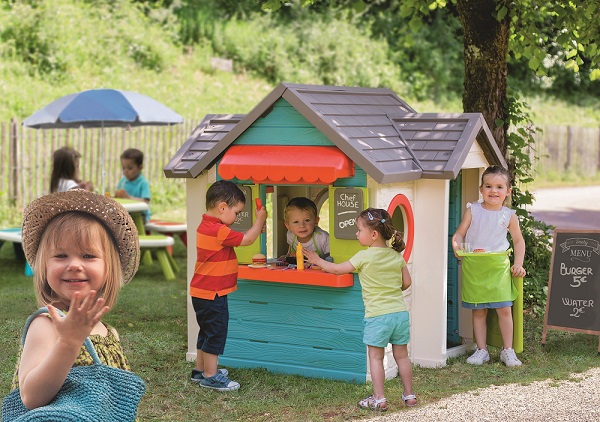 Smoby Chef House
Available from Amazon (RRP £364.99)
Kids can cook up a whole lot of fun with the Smoby Chef House. This cool playhouse allows for plenty of playtime possibilities thanks to the abundance of features included. The half door and windows with shutters welcome plenty of light as cooking takes place in the kitchen. And the utensils and condiments are included too, so your little one is ready to re-enact the entire restaurant experience with their friends, on their own terms.
Smoby House On Stilts
Available from Amazon (RRP £434.99)
This super-popular treehouse-style playhouse is set on a 70cm platform. Children can climb the ladder to reach their hut and enjoy plenty of fun with the slide!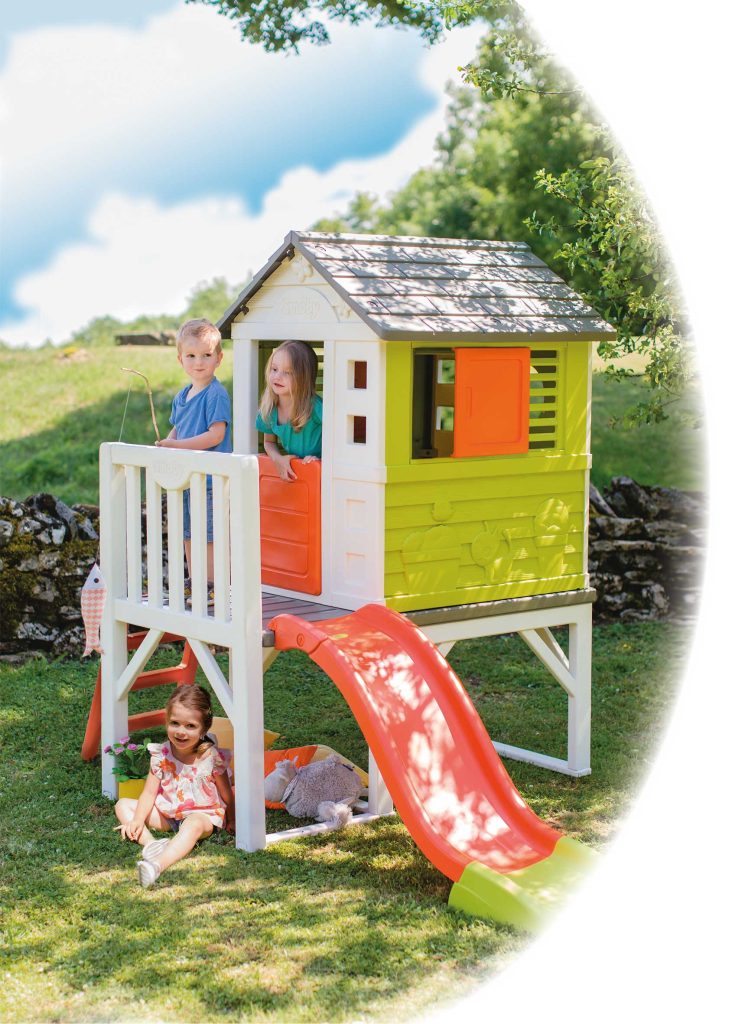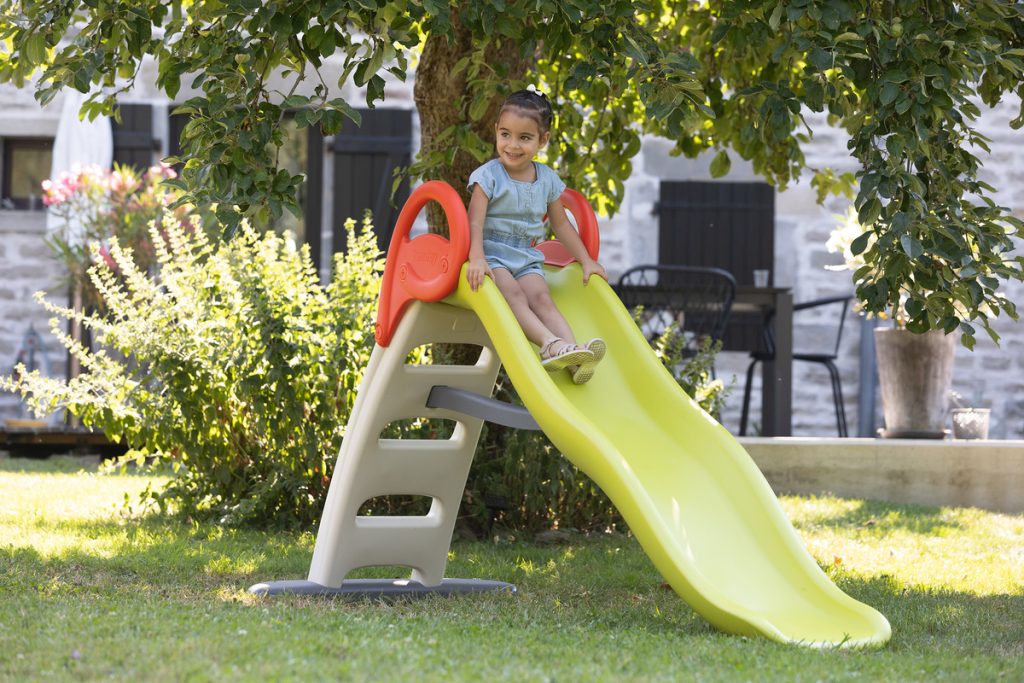 Smoby GM Slide & Funny Slide
Available from Amazon (RRP £89.99 / £149.99)
The GM Slide is perfect for little ones aged two-years-old and over who are taking their first glides.
And the Funny Slide is a real crowd-pleaser! This robustly built blow-moulded double wavy slide is two-metres long and comes with an extra-wide base and non-skid steps to make it super-secure. When the weather is hot, families can join a hose to the underside of both slides to create a waterfall that will cool little ones off nicely!
Which outdoor toys would your little one love best? Let us know on our Facebook/Twitter pages!
To head back to the main takeover page, click here – there is a competition, free downloadable activities and plenty more to discover from Smoby!