This week, Character Toys has taken over on UKMums.TV to show families that creative play doesn't have to be limited to traditional arts and crafts, but that it can instead be something that runs throughout all play experiences, be it creating delicious frozen treats, tie-dye creations, temporary body art, or a new spa-day experience.
So, to give families a few fresh ideas on how they can help children tap into their imaginations, we have rounded up some of our favourite products from across the range. So, grab a cup of coffee and stay a while… here are our top toys from Character Toys' Creative Play collection:
Cra-Z-Art Shimmer 'n Sparkle 6-in-1 Real Massaging Foot Spa (RRP £29.99)
Children can now enjoy the ultimate pampered pedicure experience at home! The spa has six spa-mazing features for the total foot spa experience at home: massaging foot rollers, skin smoothing buffer, cascading waterfall, relaxing bubbling action, colour-changing lights and a scented pedi-soak. The set even comes with a pair of spa slippers!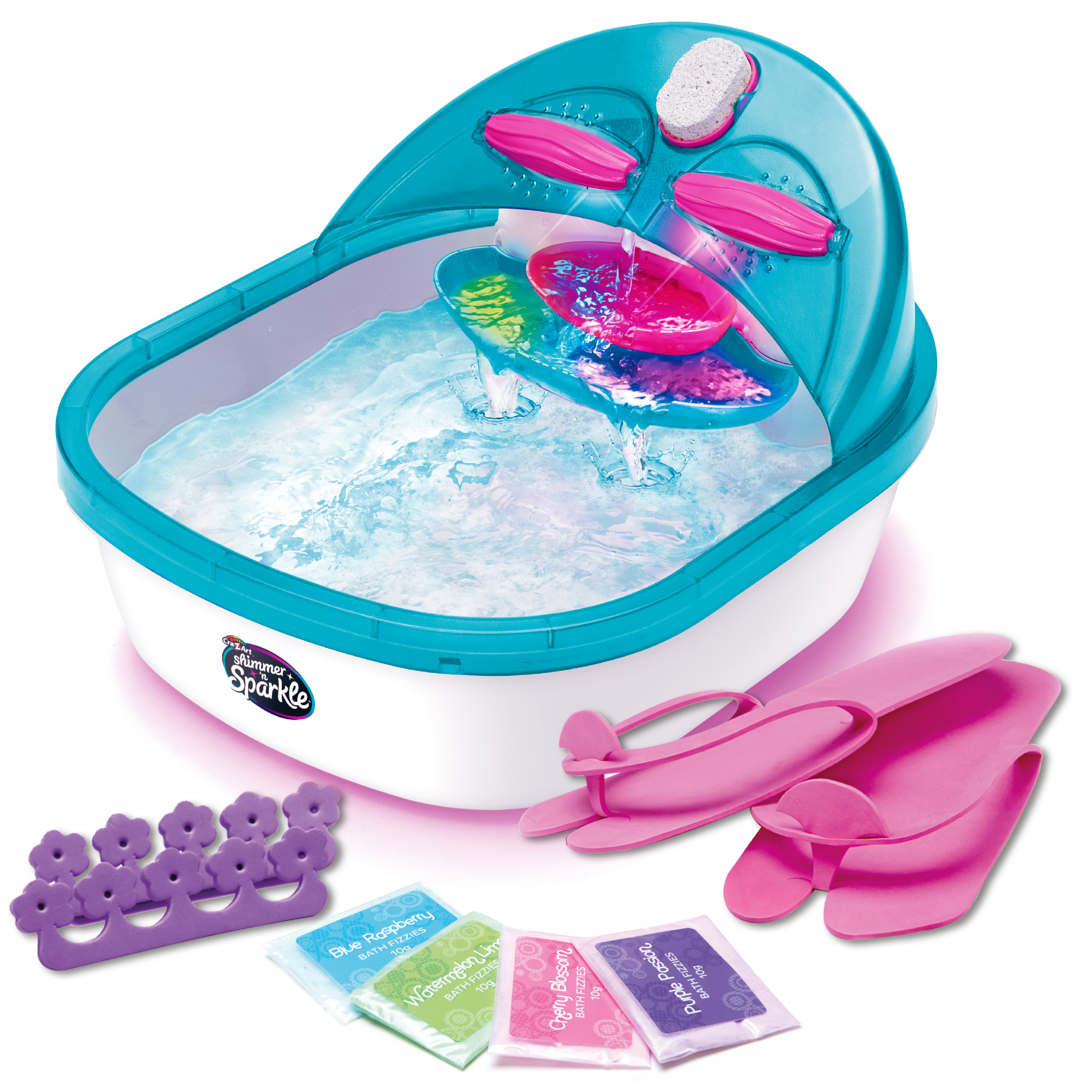 Chill Factor Squeeze Cup Slushy Maker (RRP £9.99)
Chill Factor lets kids to make their own delicious slushies in seconds! No ice, no blenders, no mess! They're so easy to use, all you have to do is put it in the freezer, wait for it to freeze, add the preferred chilled drink, and then squeeze! The slushy will appear in seconds, right before your eyes! Simply freeze, squeeze, enjoy!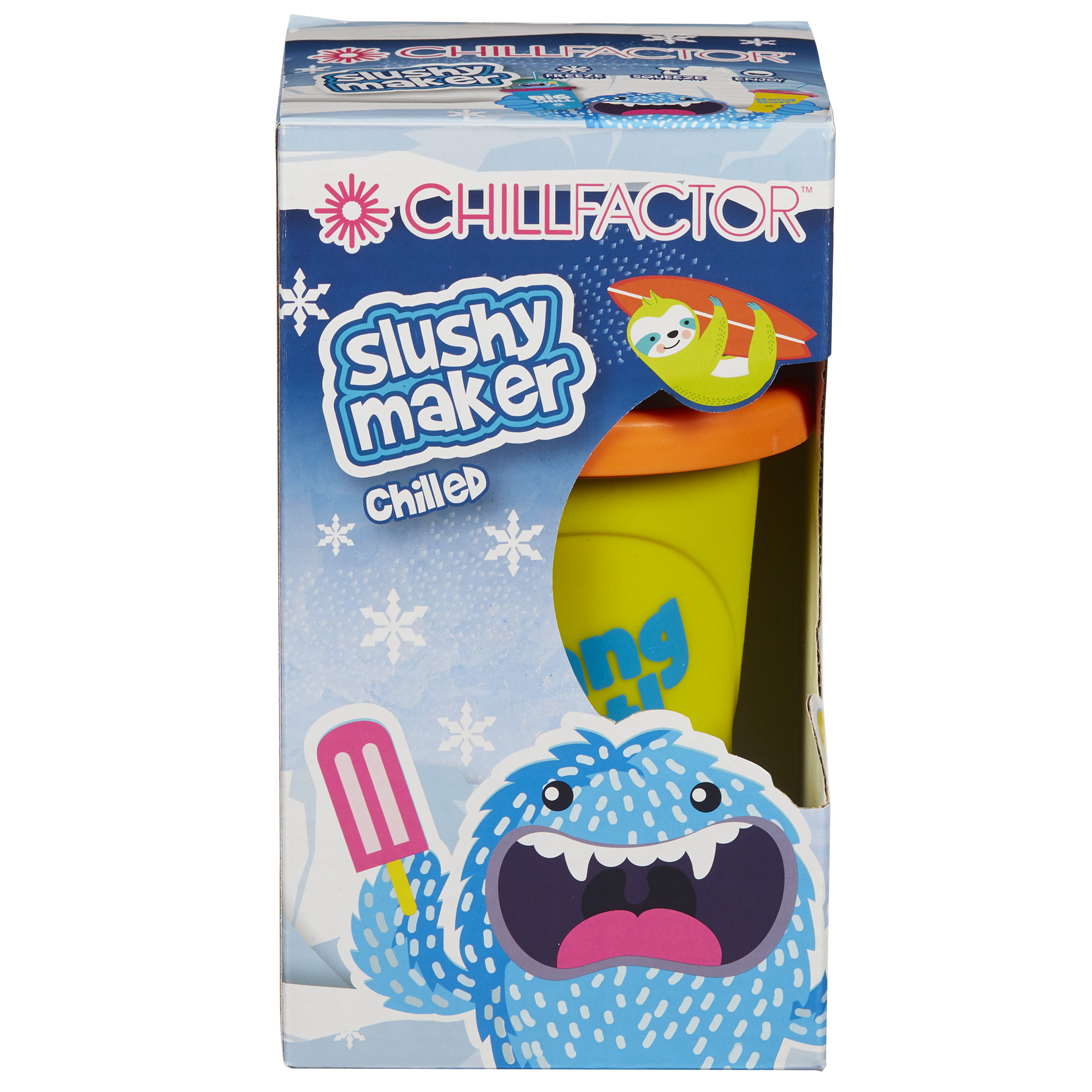 Cra-Z-Art Shimmer 'n Sparkle Ultimate Twist & Colour Tie Dye Studio (RRP £24.99)
Helping to inspire the next generation of fashion designers, this cool kit lets kids design and create super bright tie dye fashions! Totally mess-free, children can twist it, band it, dye it to create five different effects! The set can be used to transform clothing items and accessories, and it comes with everything required to make some tie dye hair accessories!
smART Sketcher 2.0 (RRP £69.99)
Kids can project, sketch, and hone their drawing and handwriting skills with the smART sketcher Projector 2.0, choosing pre- loaded 'learn to draw' pictures or using the free downloadable app to load your own photos! Then they'll be able to move through the drawing steps, using the buttons on the device. There's storage for up to 4 activity cards.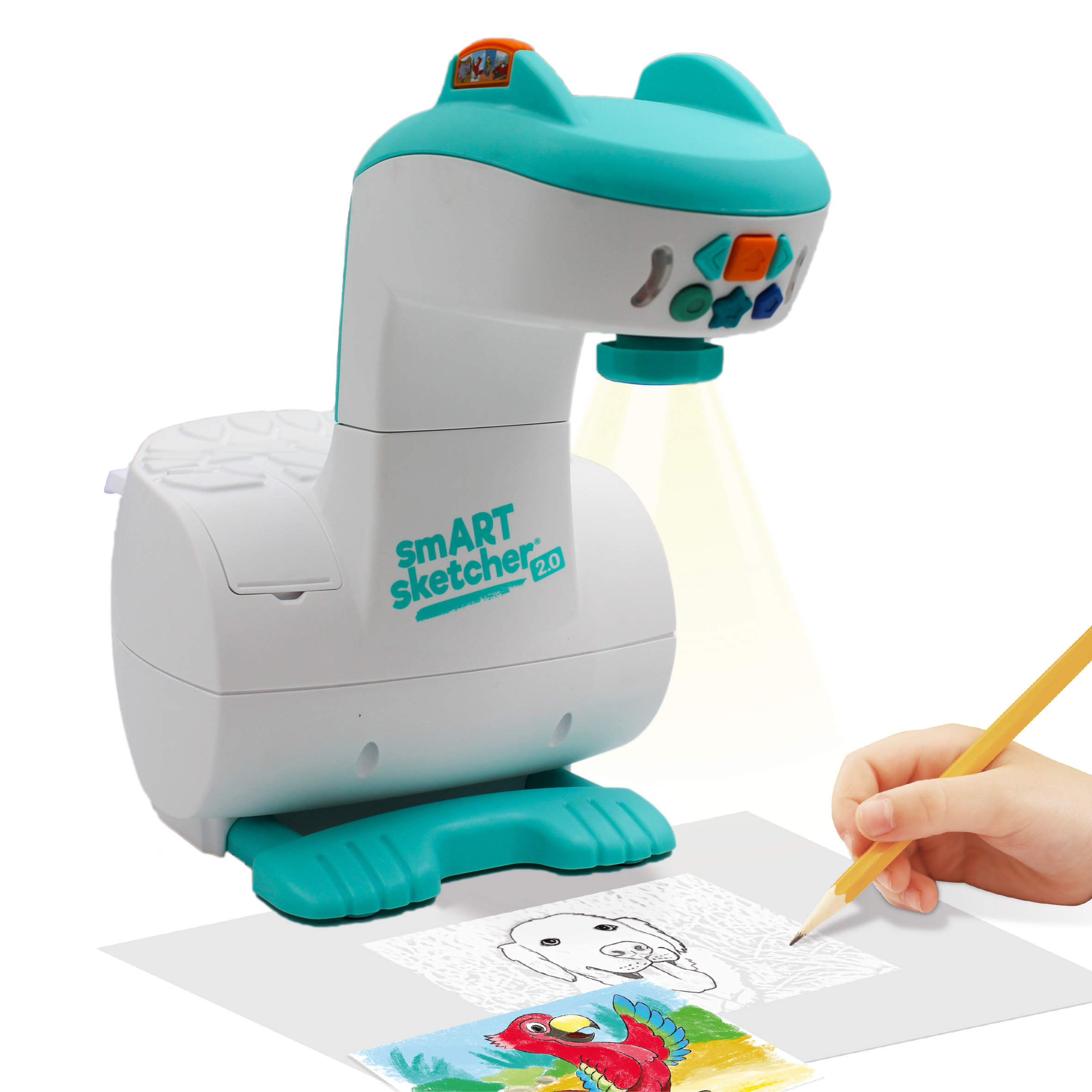 Easy Tat2 Airbrush Body Art Studio (RRP £29.99)
Kids can use the Easy Tat2 Airbrush Body Art Studio to create their own temporary Tat2s, and then accessorise them with the included beads and gems. There are 24 reversible tattoo stencils to choose from, with which kids can create traditional airbrushed Tat2s then complete the look with gems, jewels and even stick-on eyes! Or, if preferred, kids can free-style and create their own designs for a unique fashionable look. Once the creative juices have stopped flowing, the studio folds away into a carry case, keeping Tat2 supplies neatly stored away.
Stuff-a-Loons Maker Station (RRP £19.99)
Kids can inflate their imaginations with Stuff-A-Loons – the innovative way of creating stuffed balloons at home! Simply choose the fillings, inflate the balloon using the Stuff-A-Loon Maker Station, stuff with your chosen accessories and seal to create a stunning gift or decoration! Each Stuff-A-Loons Station set comes with 12 reusable balloons, plus 10 mini balloons, six reusable clips, lots of fun party fillings and display accessories so kids can show off their creations. Use again and again! There's a fun Party Refill pack available too, for more designs.