In the past year, families have faced the challenge of keeping their kids entertained amid the lockdowns – a challenge that many thousands of families have met with the help of Flair's heritage brands, including Spirograph, Plasticine, Stickle Bricks and Mr. Frosty. These brands, though many decades old, are packed with timeless appeal, which makes them as popular with kids today as they were when they were first launched.
So, to celebrate this freshly invigorated love of Flair's fabulous heritage toys, we wanted to share our favourite products from across the range. So, grab a cup of coffee and stay a while… here are our top toys from Flair's heritage collection:
Plasticine
Plasticine is the brilliantly affordable modelling material that never dries out! Ideal for both young and old, young hands can make fun shapes, while expert makers can create intricate models.
A must-have in any arts and crafts cupboard is a selection of Plasticine BaSix packs (RRP £0.99). And the Colour Max Set (RRP £2.99), which comes with 24 bright coloured Plasticine sticks, is perfect for helping young modellers learn how colours are made and mixed (pictured below). Or, for a brilliant selection of Plasticine and four fun moulds, look no further than the Plasticine FunTUBulous Set (RRP £6.99).
Other great Plasticine sets include the Plasticine Toolz Box (RRP £6.99), which comes with 7 Plasticine colours, 5 shaped cutters, a modelling tool and a roller. There's also the all-in-one Plasticine Movie Maker Studio (RRP £9.99), which lets kids bring their creations to life through animated movies! Simply make a Plasticine creation, set the scene, and download a free app for "Lights, camera, action!" And that's not all! There's lots of other brilliant Plasticine sets to discover!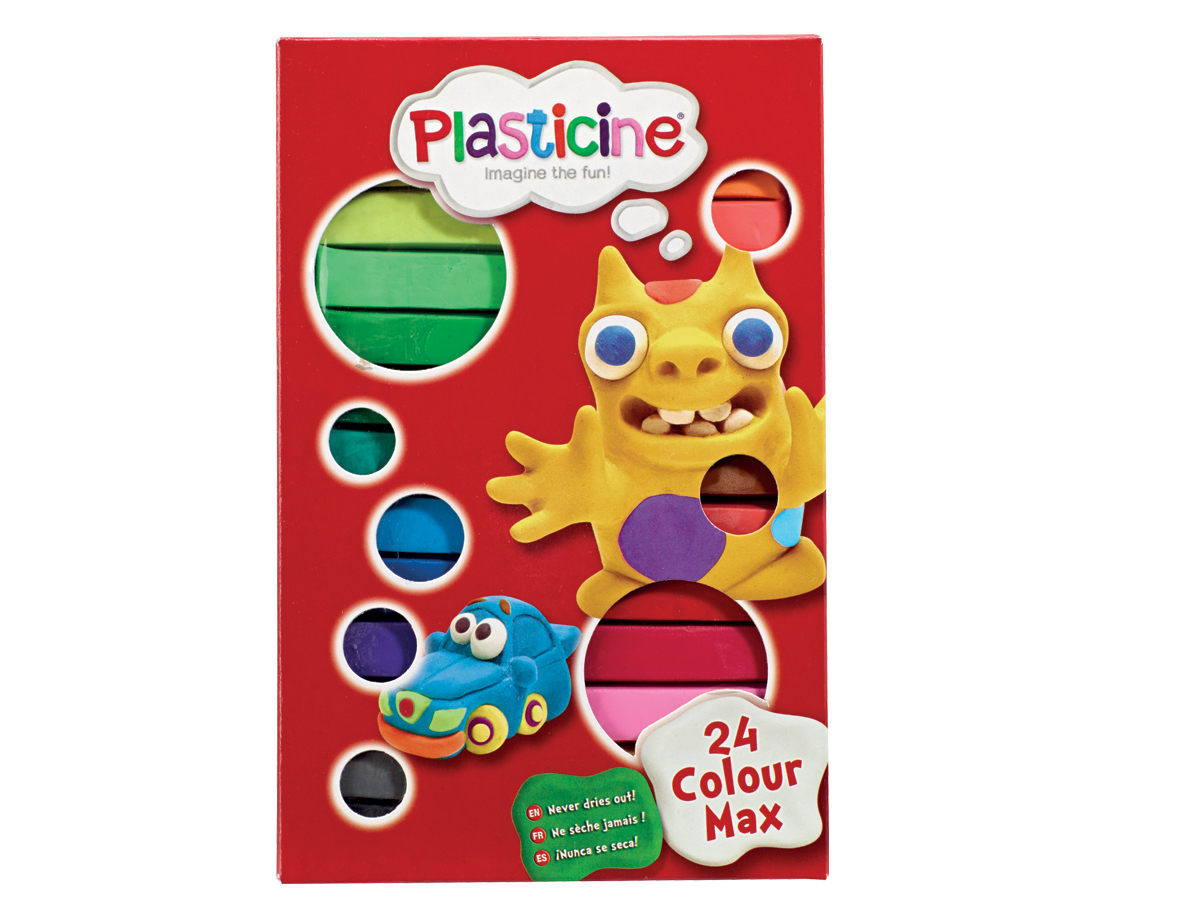 Stickle Bricks
Known as the perfect first construction toy for toddlers, Stickle Bricks was created 50+ years ago and has been a favourite for generations with its much loved stickles, which make it easy for children to stick, stack and build.
One of our favourites is the Stickle Bricks Little Builder Set (RRP £9.99), which lets tots jump right in and begin building with this fabulous assortment of brightly coloured bricks! Or with even more imaginative possibilities comes the Stickle Bricks Fun Tub (RRP £19.99), which is perfect for young builders with grand designs in mind! The Fun Tub also doubles as a handy storage container. For even more fun, there's the Stickle Bricks Bumper Fun Tub (RRP £24.99), which comes with a generous selection of different coloured and shaped bricks (pictured below)! Also not to be missed is the exciting themed Stickle Bricks Farm Set (£16.99), which comes with special pieces that when joined together will create a colourful tractor, a field full of crops and a pigpen. And finally, new for this year is the Stickle Bricks Big Ideas Set (RRP £16.99), which is a sure-fire hit for little hands with big imaginations!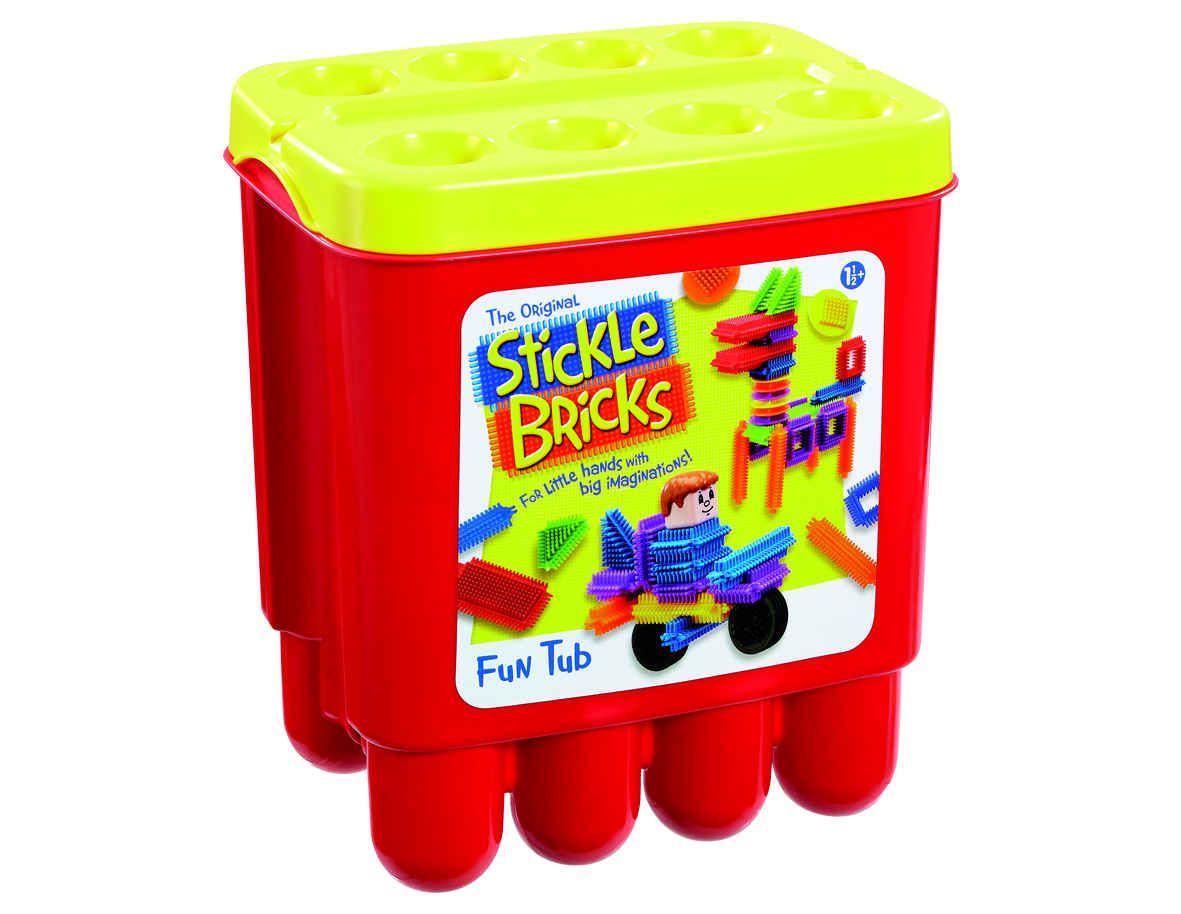 Spirograph
The classic brand Spirograph takes designs to a whole new imaginative level! The interchangeable Spiro-Tracks let you create your own unique patterned shapes and sets come in all sizes from the smaller Spirograph Travel Set (RRP £9.99) for artwork on-the-go, to the larger Design and Deluxe Sets that come with their own assortments of accessories to create fun designs.
The Original Spirograph Duluxe Set (RRP £29.99), is a jumbo 45+ piece set, while the Spirograph Scratch and Shimmer Set (RRP £19.99) introduces a whole new element to the creativity (pictured below). Scratch and Shimmer sheets and glitter wheels allow for sparkly rainbow designs every time!
There's lots of other Spirograph sets available in the range, too, including the Original Spirograph Cyclx Spiral Drawing Tool Set (RRP £14.99).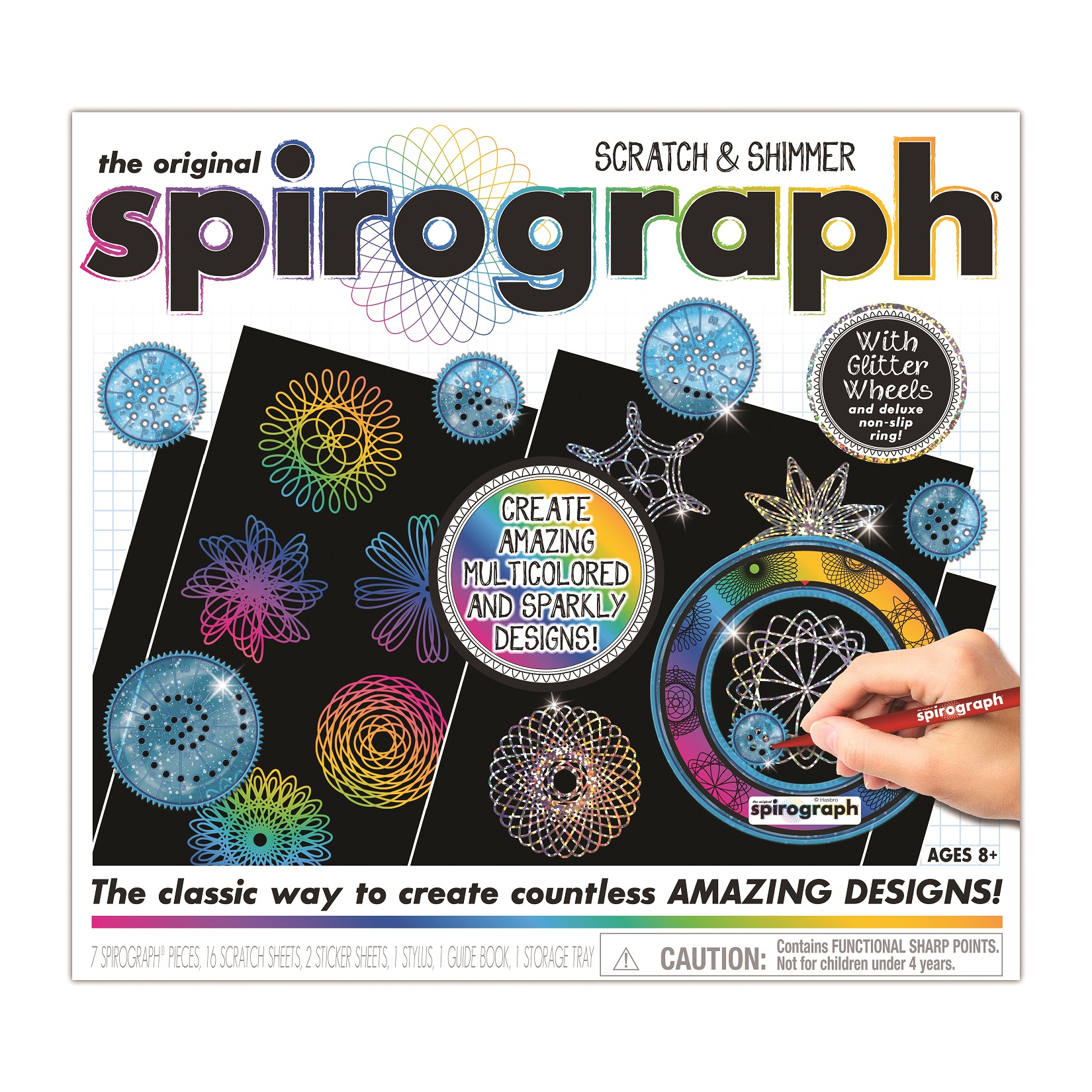 Mr. Frosty
You'll probably recognise this famous snowman from your own childhood! Mr. Frosty first launched back in 1980 and comes with all that is needed to make a delicious selection of frozen treats. The Mr. Frosty Ice Crunchy Maker (RRP £19.99) lets kids create their own crunchy ice, fruity ice shapes and ice lollies, using just ice and their favourite juices or cordials.
To make refreshing drinks, simply add some ice under Mr Frosty's hat and turn the handle to crush it. Then put the ice into one of the sundae dishes and use the squeezy penguin to add some juice or cordial. The perfect thing for a summer's day – this cool set also includes ice lolly moulds and shape trays to make even more fruity creations!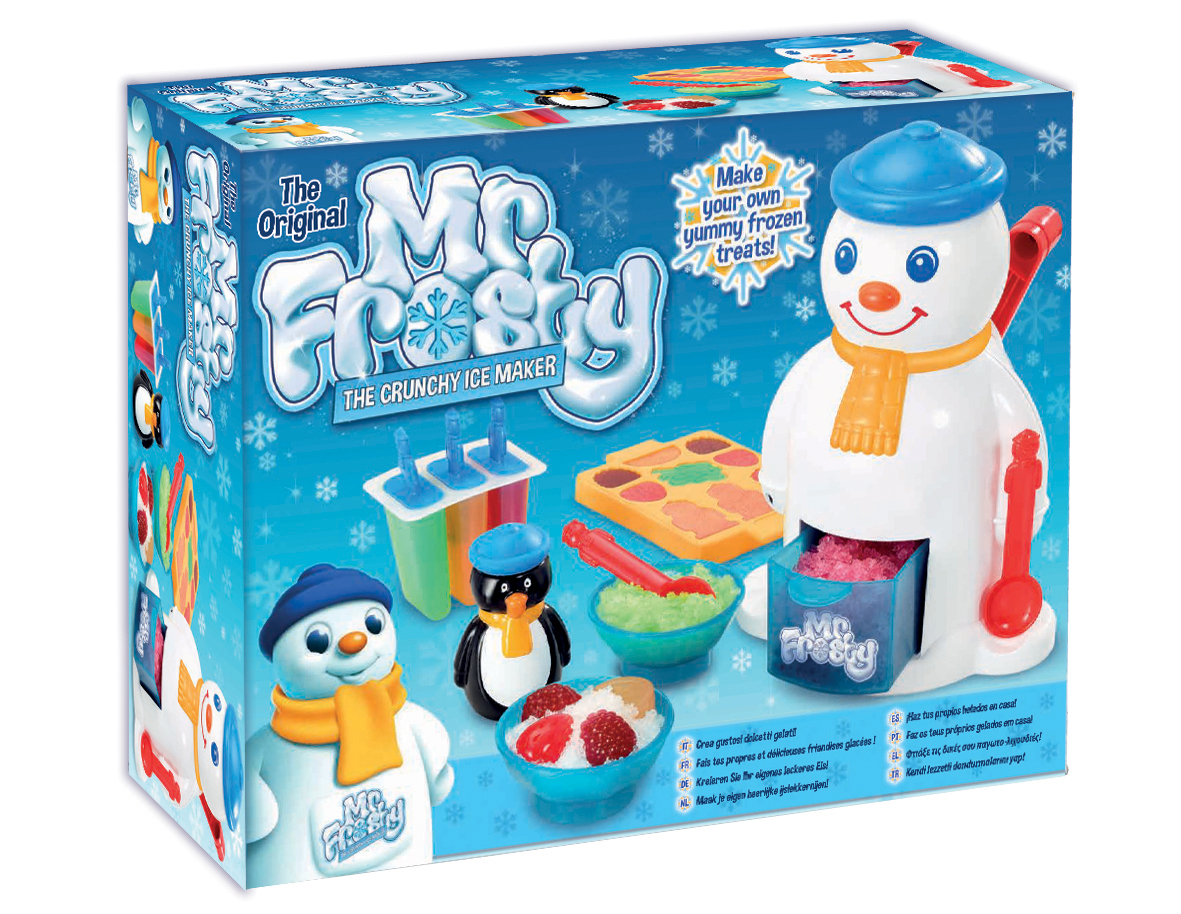 For more heritage toy fun, head back to the main hub page.