It's a full fortnight of Care Bears festivities on UKMums.tv and we've got an extra special treat for you below… we've just had the inside scoop on an all-new Care Bears: Unlock the Magic 22' special!
About Care Bears: Unlock the Magic
If you're a huge Care Bears fan, then chances are you'll know all about Care Bears: Unlock the Magic.
This magical television series follows the adventures of a group of lovable, huggable BFFs going on adventures and living that sweet Care Bear life! When a new adventure takes them to a strange new world, the bears have to lean on each other more than ever. Through friendship, courage and a little belly badge magic, the Care Bears continue their mission to spread caring and sharing to the world!
All you need to know about the upcoming episode
Love Care Bears: Unlock the Magic? Well, stay tuned, as there are six all-new animated specials debuting soon, the first of which, Grumpy's Ginormous Adventure, is set to premiere on Tiny Pop on May 20th, 2023.
In this adorable episode, Grumpy Bear is having a tough time with his temper, and when he gets splashed with some magical sun shower, things get even tougher! Now, every time he gets mad, he grows bigger. And every time he grows bigger, he gets madder! His friends must think of a way to help calm Grumpy's anger – and fast!
We ADORE Grumpy Bear at UKMums.tv. We feel he's a Care Bear that we can all relate. After all, we all have grumpy days, and that's okay! It can be hard to manage negative feelings, and each Care Bear offers a unique solution based on their connection to a human emotion – taking deep breaths, exercising, meditating, or even giving someone space so they can be alone for a while. Which technique will help Grumpy before it's too late?
Here's a sneak peek at the upcoming Grumpy's Ginormous Adventure episode:
Where can you watch Grumpy's Ginormous Adventure?
If you love sound of Grumpy's Ginormous Adventure, then the all-important date for your diary is Saturday May 20th at 10am. This is when the episode will be showing on Tiny Pop.
Tiny Pop is available on Freeview 207, YouView 207, Sky 615, Virgin 737 and Freesat 605, while the POP Player is available on Freeview Play, YouView, Freesat, and on mobile.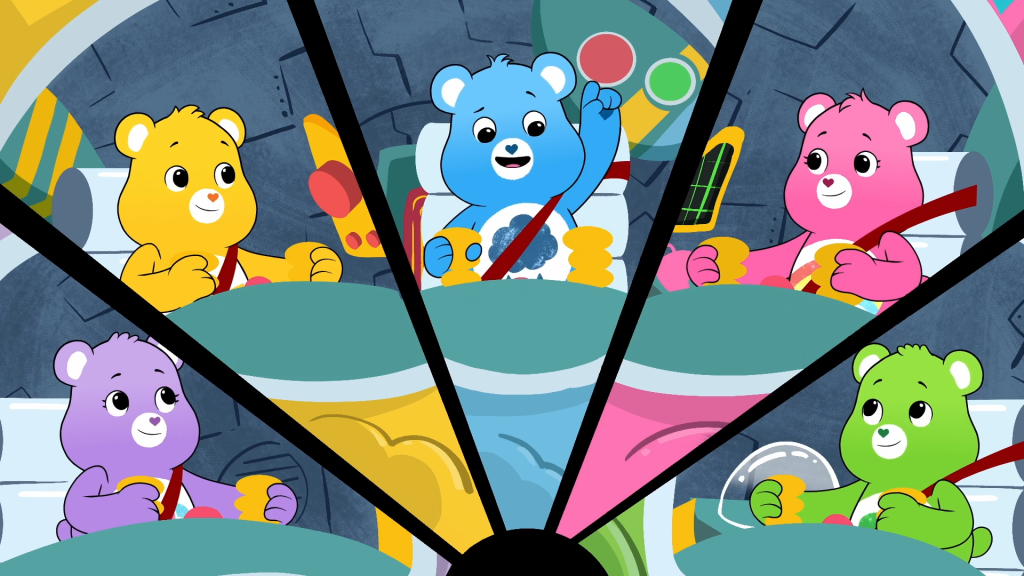 Head back to the main Care Bears takeover page to continue the fun.