Many people say that a dressing table is a luxury, rather than an essential furniture piece. Particularly for us ladies, a dressing table is a vital piece of furniture which aids an important ritual – preparing for the day (or night!) ahead. Why not jazz up your dressing table with these Insta-worthy must-haves?
Calvin Klein Eternity Moment – 30ml Eau De Parfum Spray – £26
No dressing table is complete without your favourite perfume. We love the smooth, floral scent of the Calvin Klein Eternity Moment for spring.
Rose Gold Mirrored Trio Pot – £14.99
Keep your makeup brushes, hairbrushes and beauty products neat and tidy in this pretty Rose Gold Mirrored Trio Pot from Beautify.
Fox Trinket Dish – £6
Always losing your earrings? Keep your favourite pieces of jewellery safe and in one place with this sweet Fox Trinket Dish from Paperchase.

Gold & Glass Blue Velvet Octagonal Dressing Table Mirror – £55
Made from gold-toned brass and glass, this geometric piece has an octagonal mirror suspended at an angle so you can get ready with ease. The base has two handy jewellery storage drawers (a nice bonus!), lined in plush deep and pale blue velvet, with a cushioned compartment ideal for storing small earrings and rings.
Head Jog Tamer Brush – £9.95
Perfect for taming the tangles, this is a must have on any dressing table!
Glass Shade Marble Table Lamp – £78
Lighting is key when doing your make-up! Up your dressing table game with this gorgeous lamp from Oliver Bonas that features a lightly-tinted pink glass shade, a luxe marble base and metallic gold stem.
Decleor Aromessence Hand Cream – £12
This beautifully floral scented hand cream is perfect for providing that extra care to hands and nails, leaving the skin feeling soft and moisturised throughout the day.
Rainbow Candy Blue Mini Tin Candle – £7
We love this colourful candle from Flamingo Candles. Scented with Rainbow Candy, a deliciously sweet blend of fruit candy, it offers up to 25 hours of fragrance enjoyment and features an inspirational message on its tin to give you a daily reminder that "you'll never find a rainbow if you're looking down."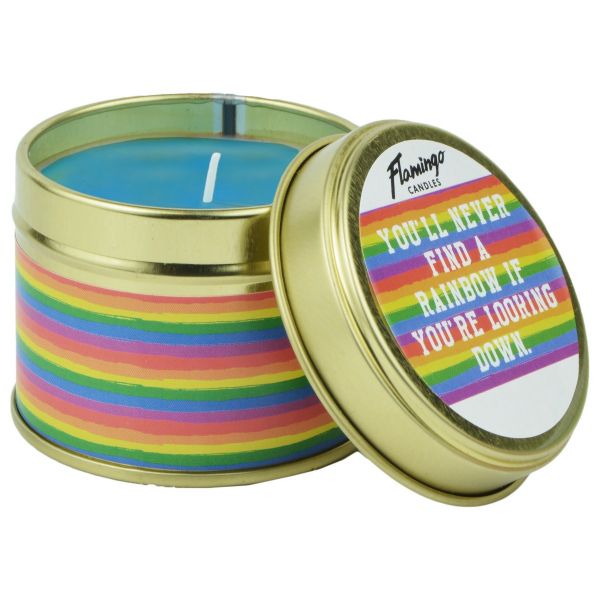 What can't you go without on your dressing table? Let us know by commenting down below or over on Facebook and Twitter @UKMumstv!