Easter almost always ends up with a trip to the dentist and if there's anyone who can polish off a chocolate Easter egg within half an hour, it's the kids (although we would be willing to give it a good go). Unfortunately, the taste of chocolate doesn't last forever but toys do. For an alternative guilt-free gift this year, why not treat your little one to an Easter-themed toy? Take a look at some of our egg-cellent choices (sorry, we couldn't resist)!
Schleich® Rabbit Hutch (RRP £19.99)
Schleich's Farm World collection is home to a wealth of toys all appropriate for Easter, but our personal favourite has got to be the Rabbit Hutch! Perfect for imaginative play, the set features everything you need to make your rabbits feel at home this Easter. The spacious hutch (included) has already been prepared for them, so they can eat from the food bowl and drink from the water bottle right away. The little rabbits can spend all day larking around in their rabbit run. In the run, they discover a tunnel that's perfect for playing hide and seek!
Don't forget to get involved with Schleich's Red Rabbit campaign this Easter. Just keep your eyes peeled for the red Schleich bunny on the Schleich shelves at participating stores. Then grab your phone and take a funny photo of the Schleich Rabbit. Once you've got your snap, head over to the Schleich Facebook page and upload your picture for your chance to win a Schleich package worth over £1,000! Hop to it!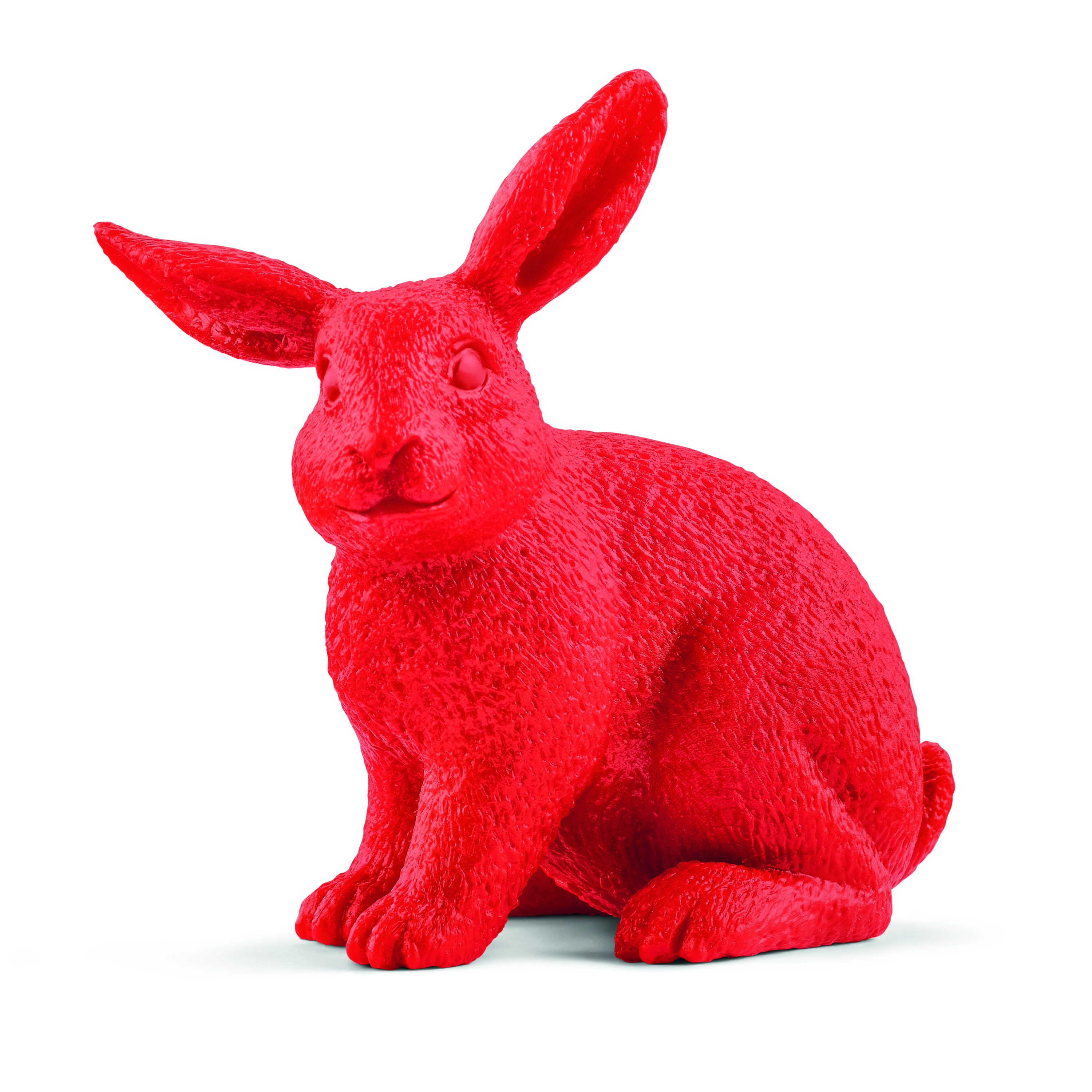 Wonder Park Scented Wonder Chimp Plush Bunny
Hands up if you're excited for Wonder Park? *Shoots both hands up!* The Wonder Chimps are the official souvenir of Wonderland and now you can take one of these soft and huggable plushies home! Not only do they wear a big cheeky smile but they smell like sweet cotton candy! Who needs chocolate?
Moshi Monsters Egg Hunt Monster Pack (RRP £19.99)
Crack open the Moshi Monsters Egg Hunt Monster Pack to reveal 17 Moshling characters! We love the surprise element of these as two of which are hidden inside eggs. Hide the eggs and Moshling characters around the house and send the kids off to find them for an alternative egg hunt! Who will be the first to find an egg? Will your little ones be lucky enough to find the Ultra Rare and Limited Edition Super Moshlings?

Little Live Pets Wrapples – Bonnie (RRP £16.99)
Just thinking of the Wrapples gets the Wrap and Clap song stuck in our head! Bonnie the sweet and soft bunny is one of the latest characters to join the Wrapples collection! Flip and snap this cute wearable pet onto your wrist and take them everywhere with you this Easter. With over 50 interactive sound and light-up emotive eyes, talking and singing, these cute collectable pets are irresistible! You can also collect Princeza, Skyo, Shylo and Una.
Little Live Pets Light Up Songbirds Cage – Skye Twinkles (RRP £22.99)
These beautiful lantern-style birdcages are perfect to display your Light Up Songbirds! There's space to display two birds, for them to swing gently, whilst chirping and glowing. With 30 cute bird sounds and a record and play-back feature, the more you pet your Light Up Bird, the more they'll respond! There are two styles of playsets to collect (Rainbow Glow and Skye Twinkles). Both have their individual personalities! Rainbow Glow brightens up your day with a sparkling song and a sweet sound while Skye Twinkles loves to show off his heavenly wings in the night sky!
How will you be celebrating Easter this year? Let us know over on Facebook and Twitter @UKMumsTV.