What do you think of when you hear the word "Easter"… like most you probably think of Easter eggs! And yes, we LOVE Easter eggs as much as the next person, but we also love all the other yummy treats that come with this time of year.
We've had the exceptionally hard (NOT!) job of testing out some yummy Easter treats so that you can buy with confidence, here's what came up tops!
Popcorn Shed Happy Easter Gift Tin – 7/10 – £28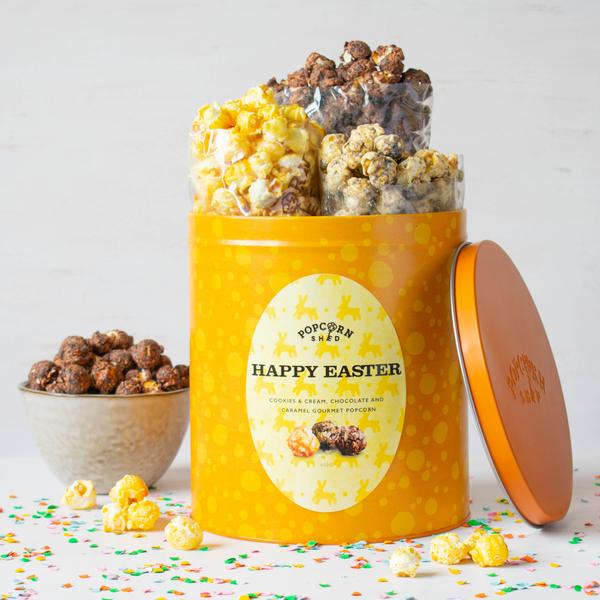 A lovely alternative gift for someone this year and some of the tastiest popcorn you'll try! This tin comes with three different flavours of Popcorn Shed's premium popcorn and is a real crowd pleaser.
Flapjackery Gift Box  – 10/10 – From £15 a gift box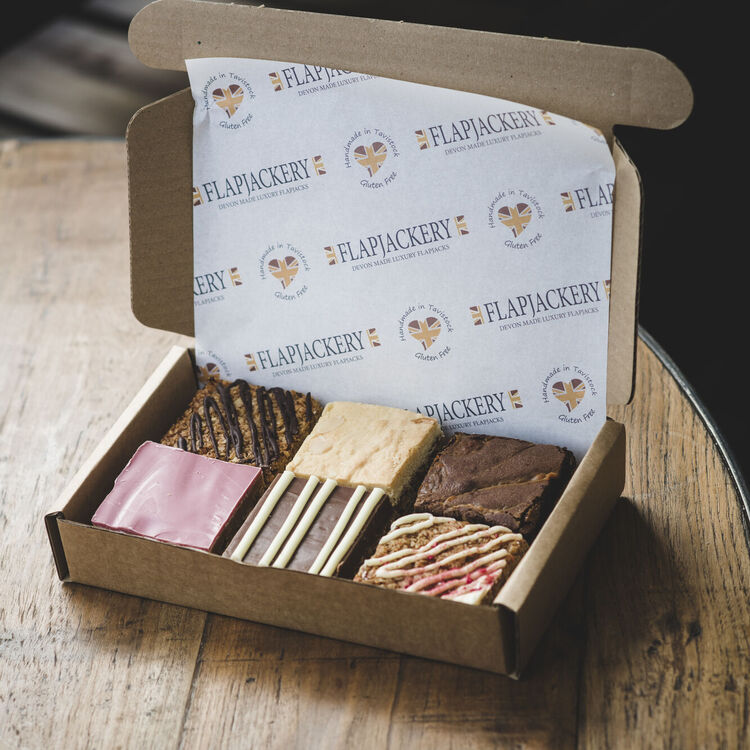 Seriously the best Flapjacks we have ever had. Our box had a mix of flavours in and each was as good as the last. DON'T MISS the Bakewell flavour which was hands down our favourite.
Cartwright & Butler Simnel Loaf cake – 8/10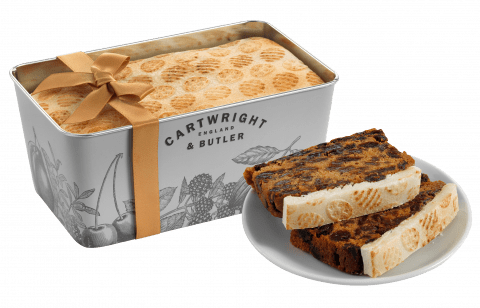 Not only doesn't this traditional cake come in a beautiful grey tin but it tastes great too! A lovely gift for someone this Easter or a great after Easter lunch treat.
Lewis & Baker Millionaires Mini Egg Traybake  – 9/10 – £19.99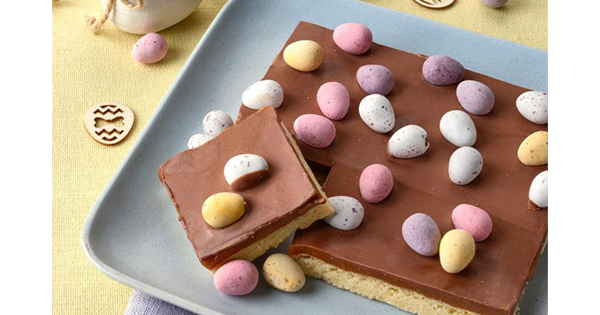 A yummy tray bake to share (or not!) with the family this Easter. It comes in a gorgeous box and is fresh on arrival. It gets a 9/10 from us.
Cocoba Easter Hot Chocolate Bombe from Lakeland – 7/10 – £3.49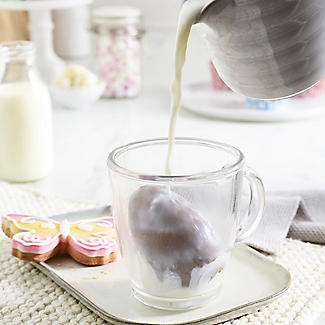 An Easter themed Hot Chocolate bombe made with delicious milk chocolate and mini marshmallows!
Oggs Vegan Friendly Cakes and Bakes   – 7/10
A great selection of vegan friendly bakes that have long lasting dates on them but taste amazing! 7/10 from our team and well worth taking on an Easter picnic if you're not much of a baker!
Jack and Beyond Easter Macarons – 8/10 – £15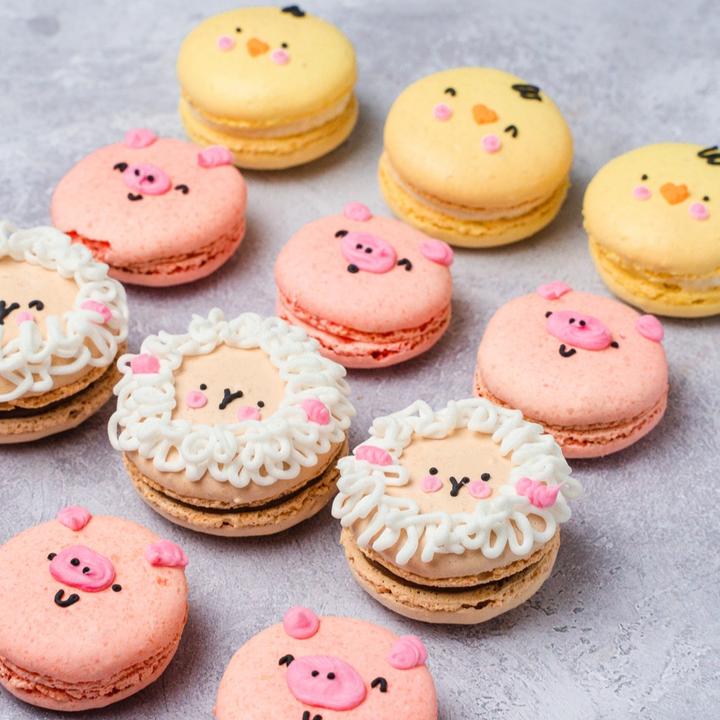 Almost too cute to eat these Easter decorated Macarons are a real treat!
AND FINALLY… Don't forget the tots!
Looking for something for the infants..? It may not be edible but we absolutely love these new Squeeze and Squeak Eggs from Infantino. –  9/10 –  £4.99

Available as a pack of four, babies and toddlers will love the soft textures, that provide comfort during teething,  and promise hours of fun as they are the perfect size for little ones to hold. They are the perfect first eggs for babies from birth
What Easter treats will you be tucking into this year? Tell us below in the comments or on social!