Easy Christmas Crafts For Kids
With Christmas day just a couple of days away, you'll have your hands full without having to entertain the kids too. These 10 easy crafts for kids are the perfect way of keeping them occupied – without resorting to sticking them in front of a screen!
1. Homemade Handprint Wreath
This homemade wreath – made from cutout hand prints – is a brilliant way to get little kids crafting. Check out the full tutorial over on the blog My Name Is Snickerdoodle.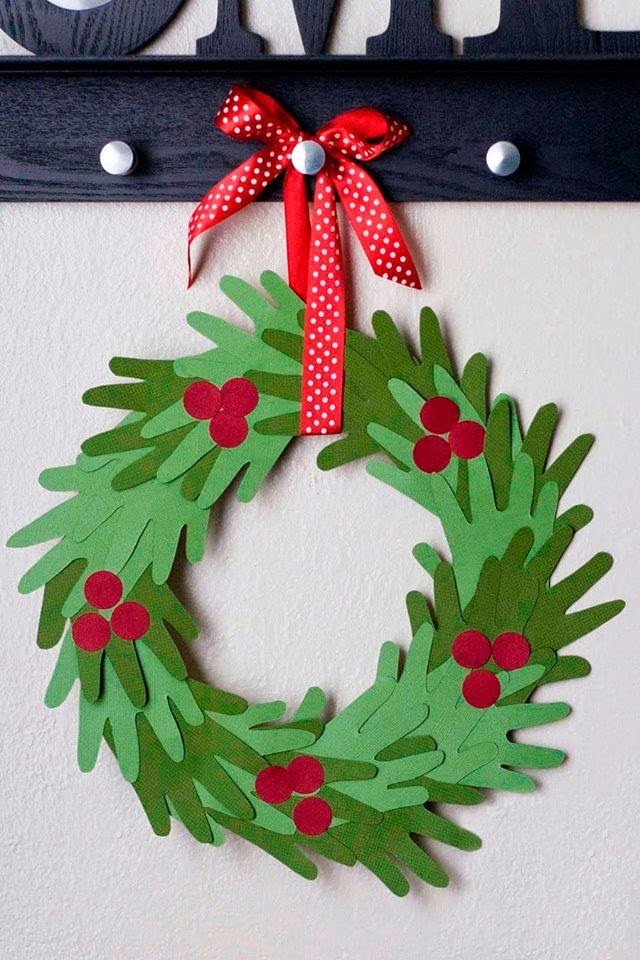 2. Snow Paint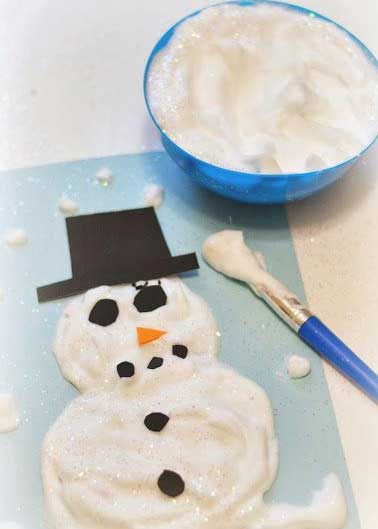 For the brave there's this slightly messier 'Shivery Snow Paint' activity from the brilliant Growing A Jeweled Rose blog.
All you need to get started is shaving cream, white school glue, peppermint extract and iridescent glitter…
This is not a craft that tiny kids can be left alone to do (unfortunately!).
But older children can make the glue and 'supervise' if you've got your hands full with the Christmas prep!
3. Snowmen Card Pegs
These adorable snowman clothes pegs not only look cute but are useful too! Use them to clip photos to a frame or peg Christmas cards up.
Definitely one of the easier Christmas crafts for kids to do. How to here.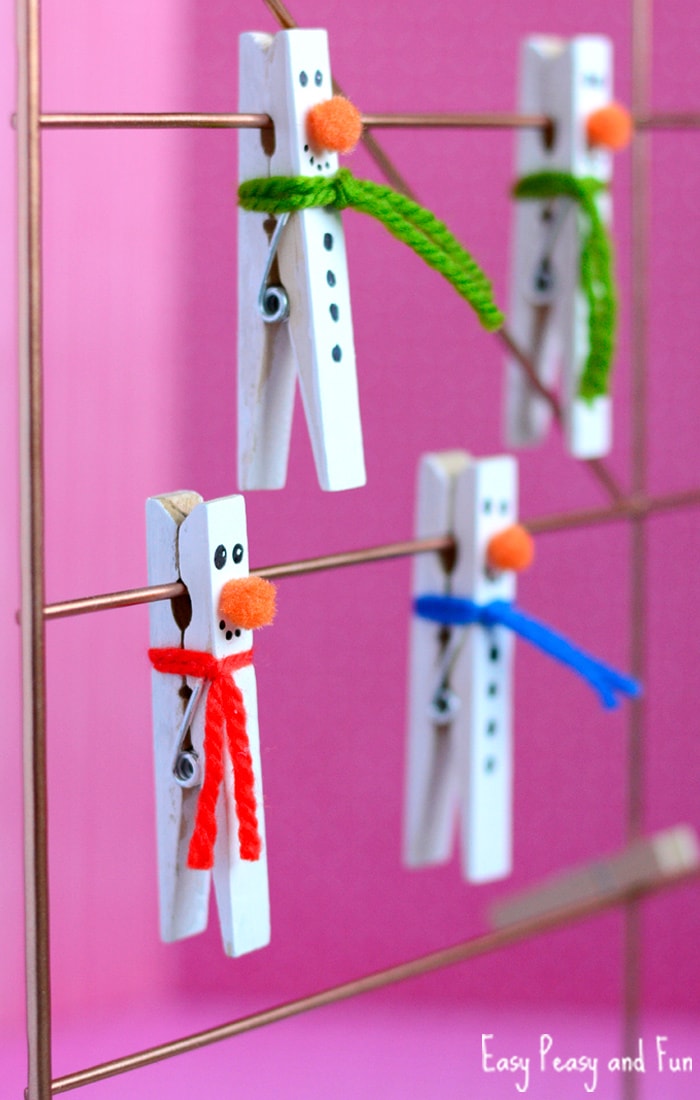 4. Paper Plate Snowmen Masks
If you've got a party planned why not make these paper plate snowman masks that double up as selfie photobooth props? Instructions by Meaningful Mama blog here.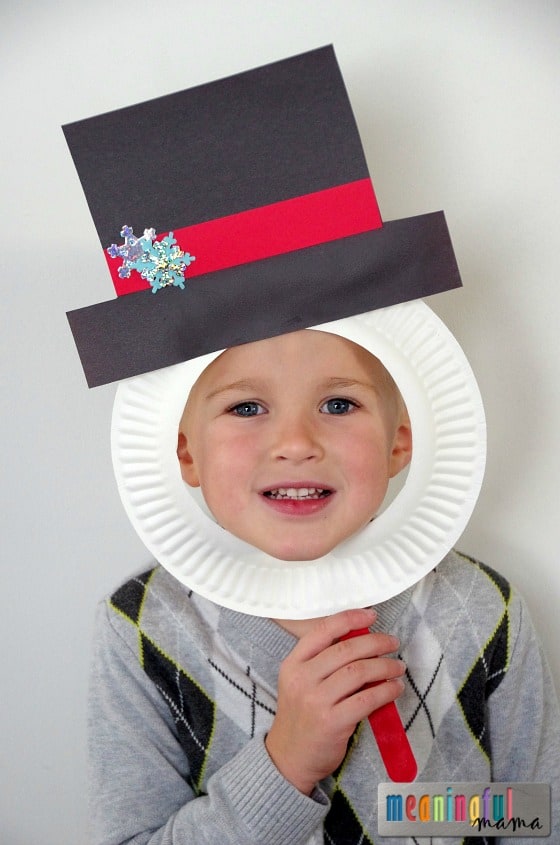 5. Reindeer Finger Puppets
These cute reindeer finger puppets will keep little ones amused for hours! You can customise the reindeer shape to make different characters and even put on a puppet show! See the full tutorial over on the Artsy Momma blog.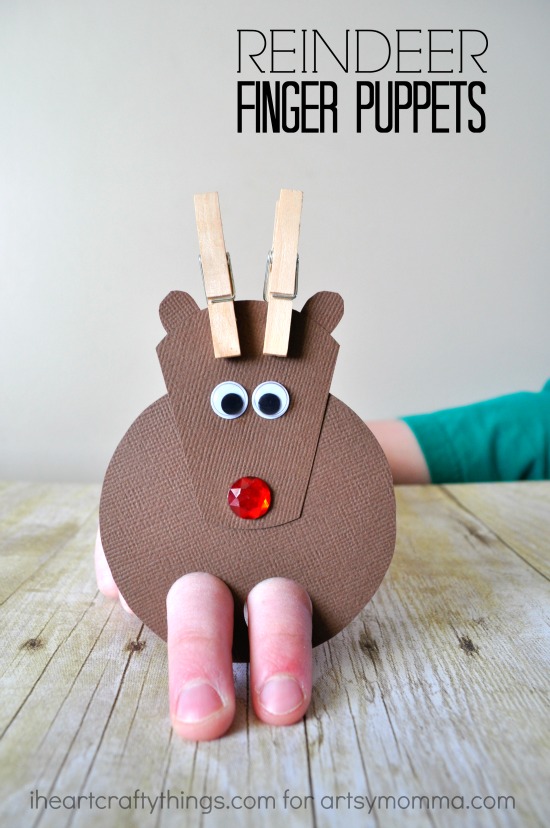 6. Handmade Pinecone Trees
We love these simple handmade pinecone trees from Growing Family. Super easy to make and look a million dollars, clustered together on a mantlepiece.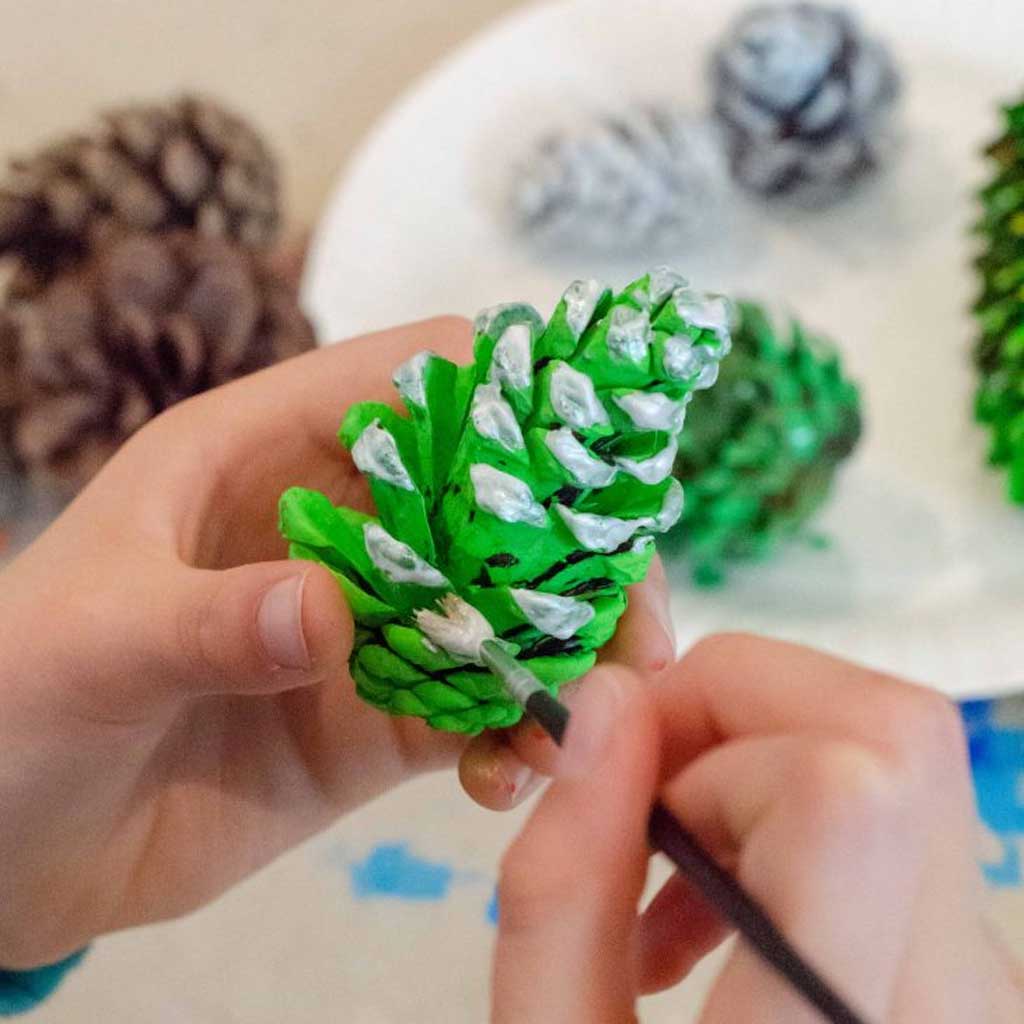 7. Easy Magazine Christmas Decorations
Another fab and easy make – plus a great way to recycle all those magazines you've been hoarding (!) – are these easy magazine Christmas decorations, courtesy of Mummy Barrow.
So simple to make and a great way of using up something that would ordinarily get thrown away.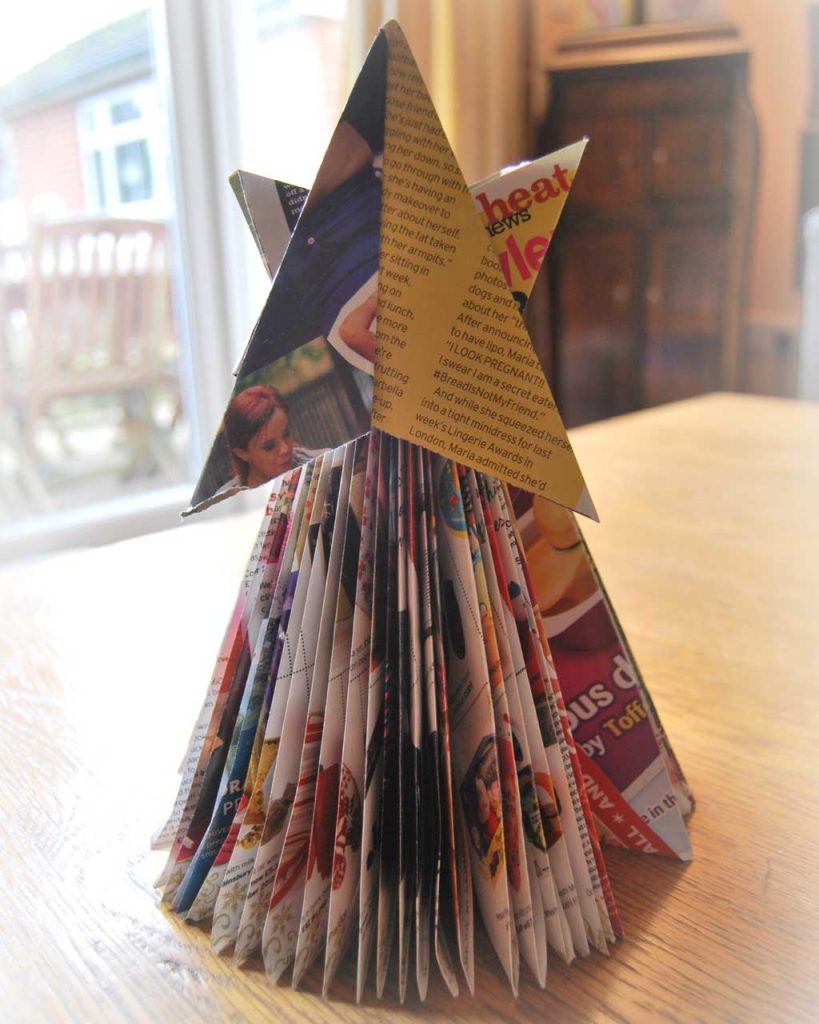 8. DIY Marbled Cards
This lovely tutorial for marbled paper and card from The Ladybird's Adventures is a great way of creating eye-catching wrapping paper and homemade cards.
You can even use it to create matching gift tags.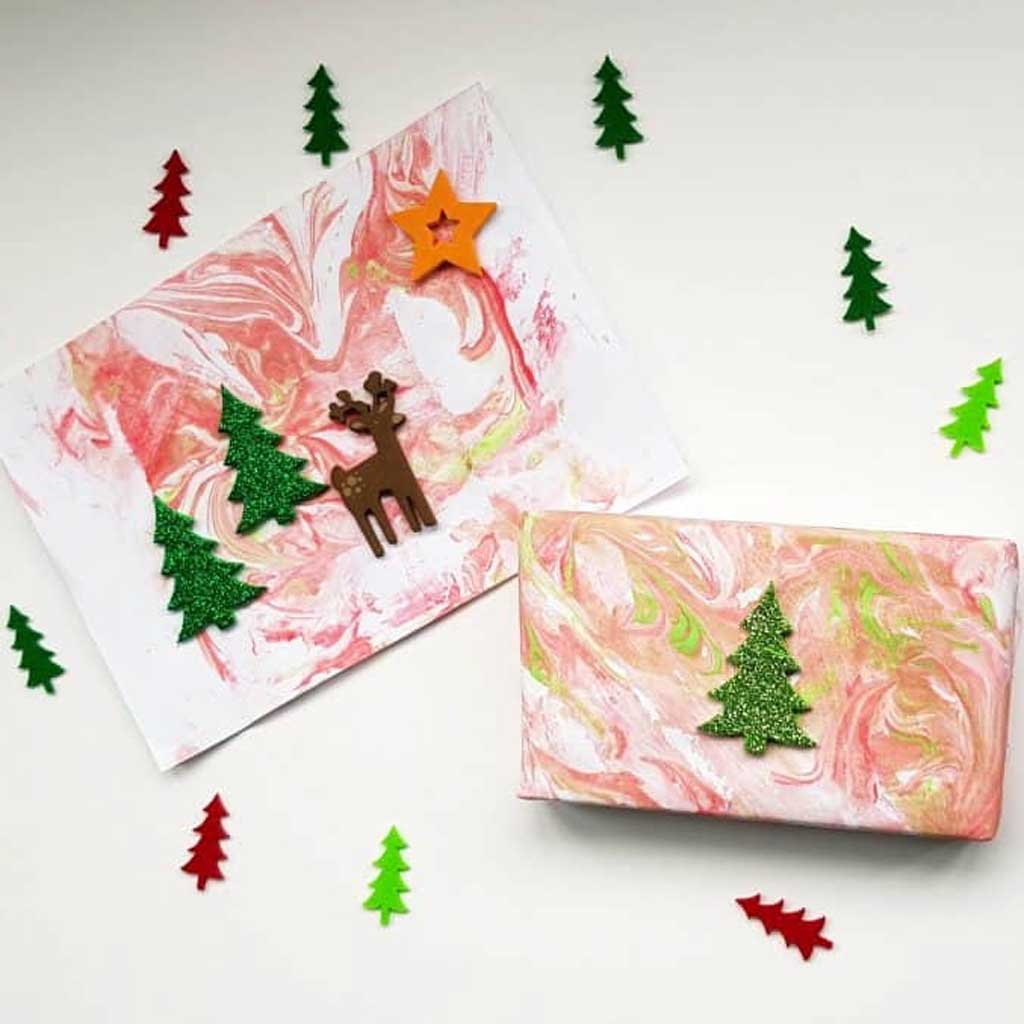 9. Make a Christmas Reindeer Handprint T-Shirt
We absolutely love this simple and effective creation from Lucy at Real Mum Review; a festive Christmas reindeer t-shirt! Or – you could even use the same idea on a cosy sweatshirt in place of a Christmas jumper.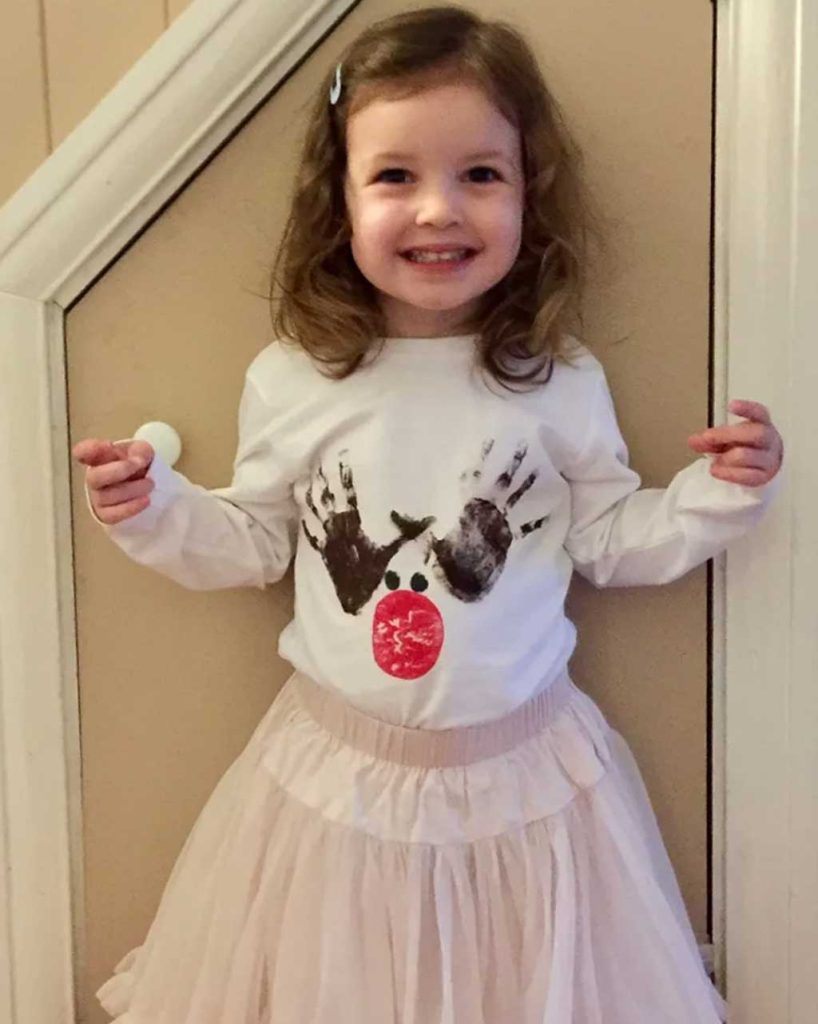 10. Bead Christmas Tree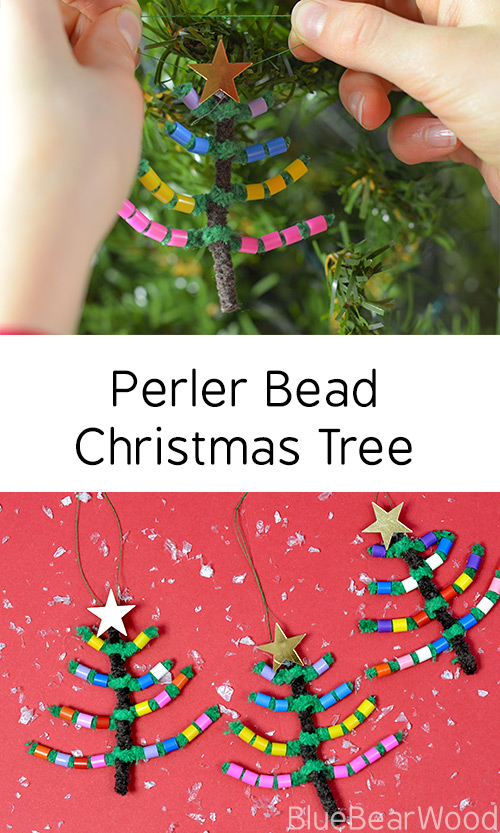 This fab craft from Blue Bear Wood uses Perler beads to create these striking Perler bead Christmas tree decorations.
You can also use Hama or other makes of bead.
And – as they're not being melted- it's an easy Christmas craft for kids of all ages to enjoy and get involved with making.
However, younger children will need monitoring as the beads could potentially be a choking hazard.
You can colour-code the beads before you start, if you want to give the kids a job that will take up a little bit of extra time!
Just give them a saucer (or ramekin) and get them to organise the beads by colour!
If you have a go at any of our Christmas craft suggestions, don't forget to share your makes with us on Twitter or Facebook!