Of all the annual celebrations, Easter in particular comes with some kid-friendly traditions that make for great family time. Whether it's attending your local Easter egg hunt, making a bonnet for a parade or enjoying the chocolate eggs, it seems the holiday was invented for kids. It also means there's an endless variety of fun, easy craft activities you can do with the kids – from card making and pretty spring-themed decorations to fun, free workshops at your local craft stores, there's loads to choose from. We've rounded up some of the best ideas from the internet to inspire you – be sure to share your pics if you have a go!
'Dancing' Paper Craft Bunny
A cute and easy paper craft activity with a free printable from RedTedArt! Pull the string and the bunny's arms and legs move – as an added bonus, this activity ticks the box for STEAM learning. Win!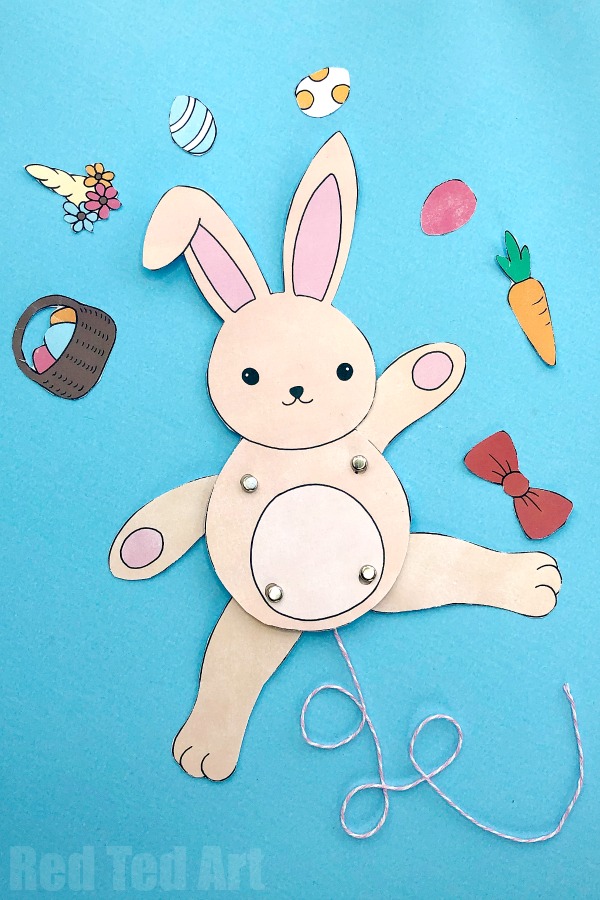 Easy Easter Basket Craft
Ever wondered how to use those coloured lollipop sticks you get in craft packs?! Us too! Well here's an easy idea, and afterwards the kids can use it to collect their (mini!) eggs.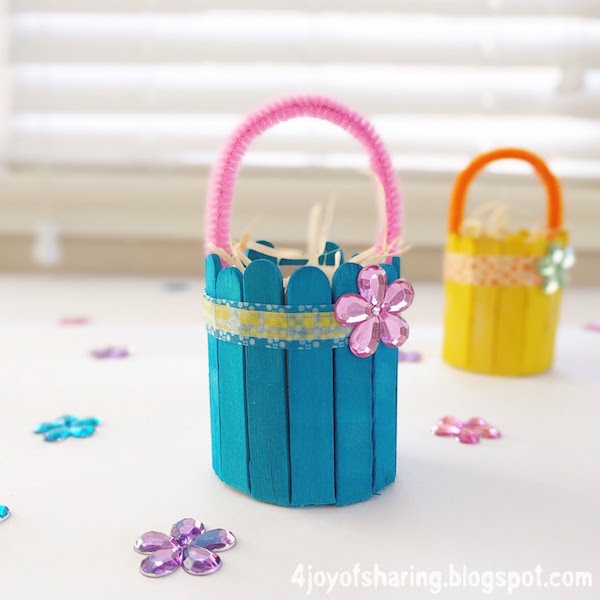 Bunny photobooth prop
A cute craft that doubles up as a photo opp! From the very lovely Little Hearts Big Love. For this and more great crafts for pre-schoolers check out her blog.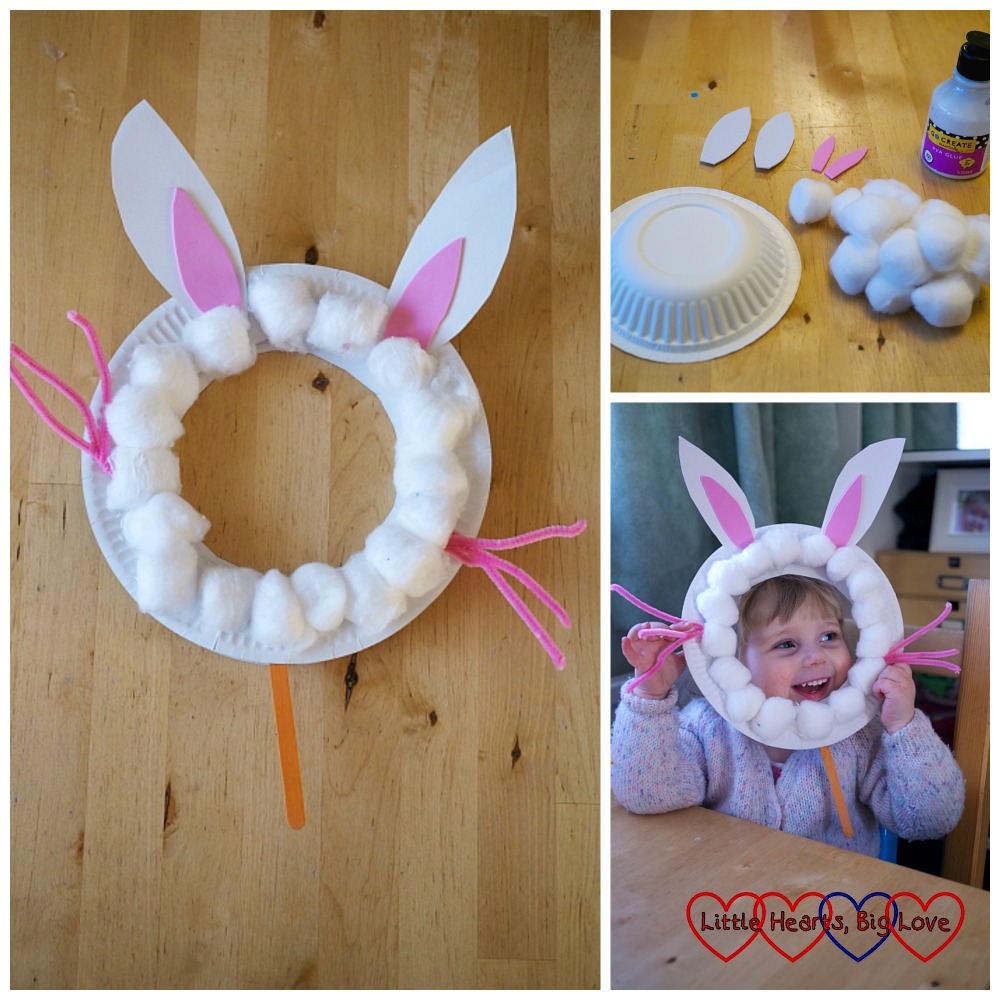 Free Easter craft workshops at your local Hobbycraft
If you don't fancy providing all the materials (and cleaning up the mess!) yourself, try the amazing FREE workshops at selected Hobbycraft stores across the UK during the Easter holidays. Choose from slime fillable egg making (!), chocolate egg decorating and much more. Check the website to book online and for details about age restrictions etc.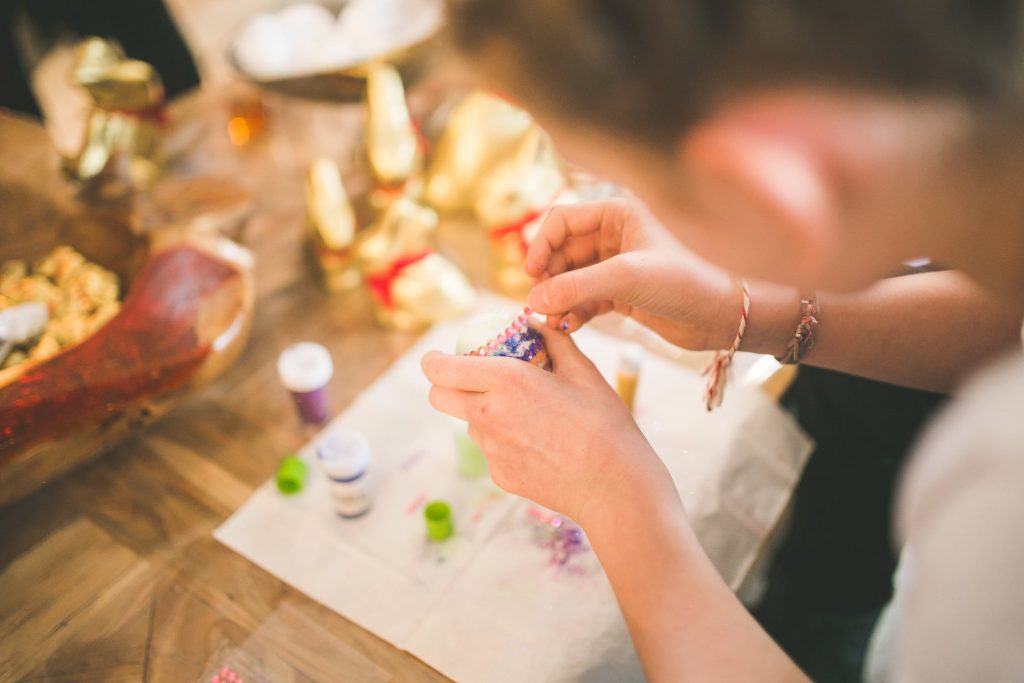 DIY Easter Bunny Planters 
We're all for getting crafty with the kids but it's even better if you actually want to display/use the products of their creativity! With this great idea from Hello Creative Family blog you can create an easy decorative planter you'll actually want to keep!