This easy Eton Mess recipe is an absolute winner for summer picnics and barbecues.
It's a great way of using freshly picked strawberries; and is so simple to make. Definitely one to bookmark when you want an easy dessert to impress your guests!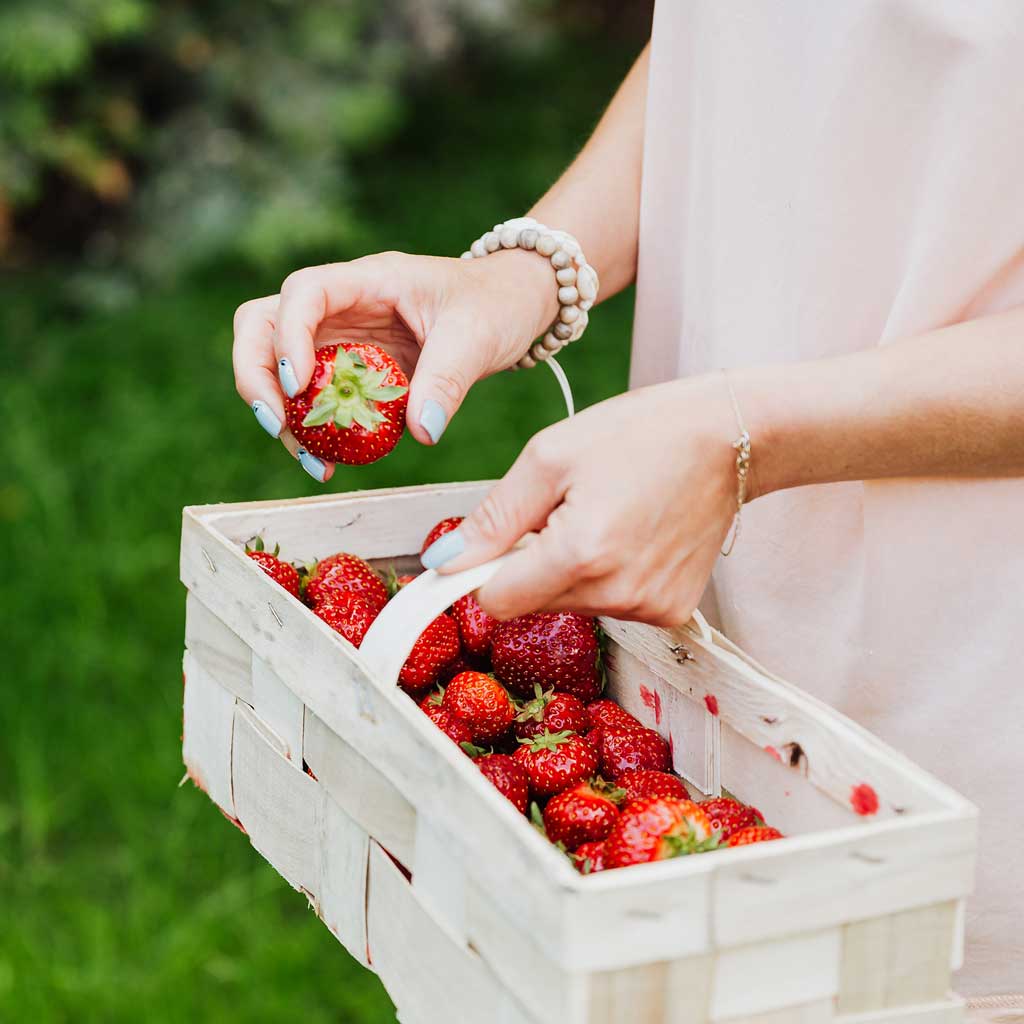 What Are The Ingredients for Eton mess?
The ingredients could be more simple; just meringue, cream and summer fruits, to create the most delicious, tempting treat!
Can I Make Eton Mess the Day Before?
You can definitely prepare all the elements in advance; but it's a really good idea to make your Eton Mess just before you want to eat it. Otherwise you may just end up with a soggy pink mess!
You can certainly wash and prepare your strawberries and raspberries, whip the cream and – even – make the meringues in advance (if you're not using shop bought ones).
But it's advisable to keep everything separately in the fridge, until you're ready to create this easy Eton Mess recipe.
Making Eton Mess the day before you plan to eat it will probably result in just 'mess' – rather than a delicious dessert!
Why is it Called Eton Mess?
Eton Mess was first mentioned in print in 1893. The Eton Mess recipe is commonly believed to originate from Eton College, as it was historically served at their annual cricket match against their great rivals; the pupils of Harrow School.
Who first created it – and why it was given this name – is a bit of a mystery though!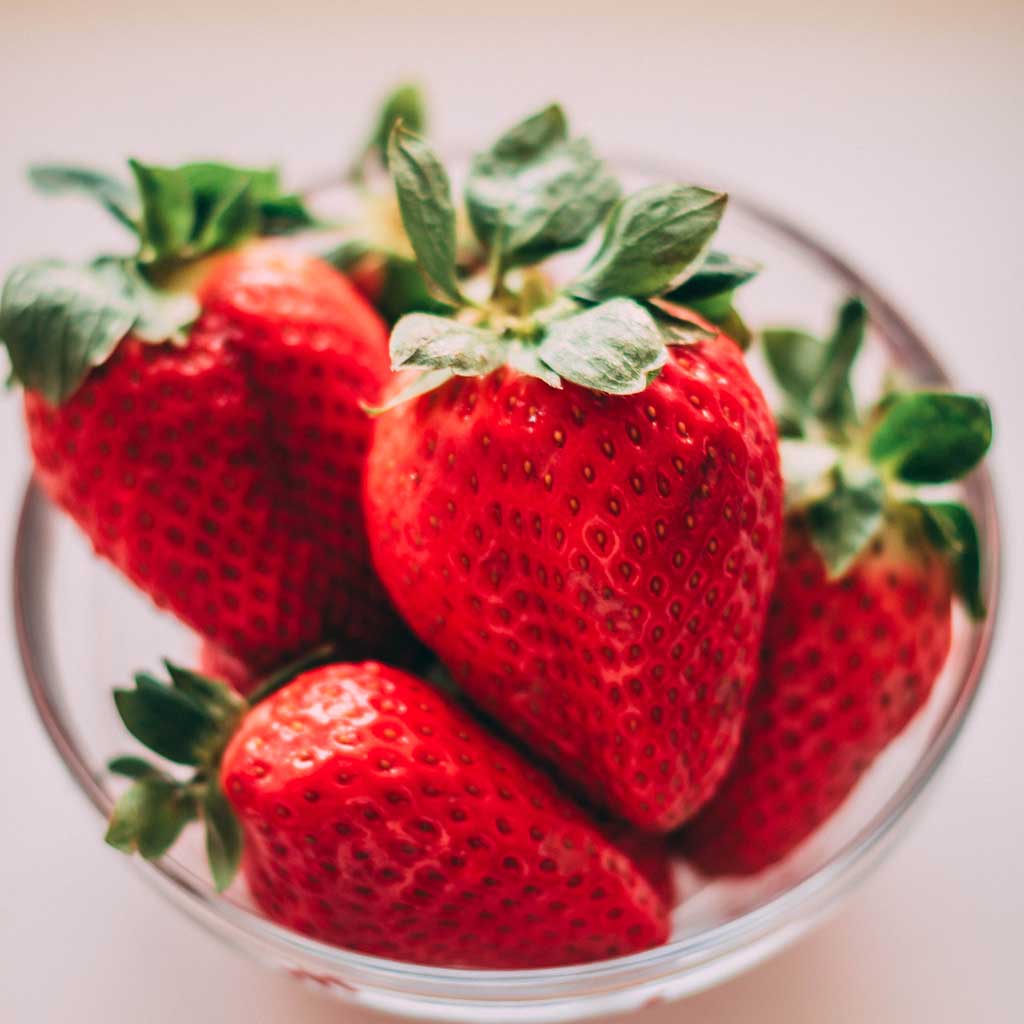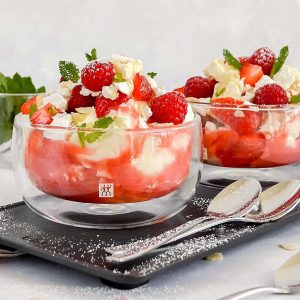 Easy Eton Mess
This delicious summer dessert is super simple to make and is a showstopper of a pudding. Perfect for barbecues and picnics.
Ingredients
300g

Strawberries

for Purée

1 Tbsp

Icing Sugar

1 Tbsp

Maple Syrup

5-6

Meringues Nests

600ml

Double Cream

100g

Raspberries

100g

Strawberries

Fresh Mint Leaves

optional

Flaked Almonds

optional
Instructions
Place 300g of strawberries into a blender, add the icing sugar and maple syrup and blend until smooth and combined. 

Chop the raspberries and remaining strawberries.

In a large bowl use a hand whisk to whip the double cream until stiff peaks form. 

In a serving bowl use your hands to crumble the meringues and add the cream, raspberries and strawberries.

Gently fold until all combined, then pour the strawberry purée over the mixture.

Spoon the Eton Mess into a bowl or glass and top with extra crushed meringue.

Garnish with fresh mint leaves and flaked almonds.
Recipe originally created by Brittany Woodruff for ZWILLING.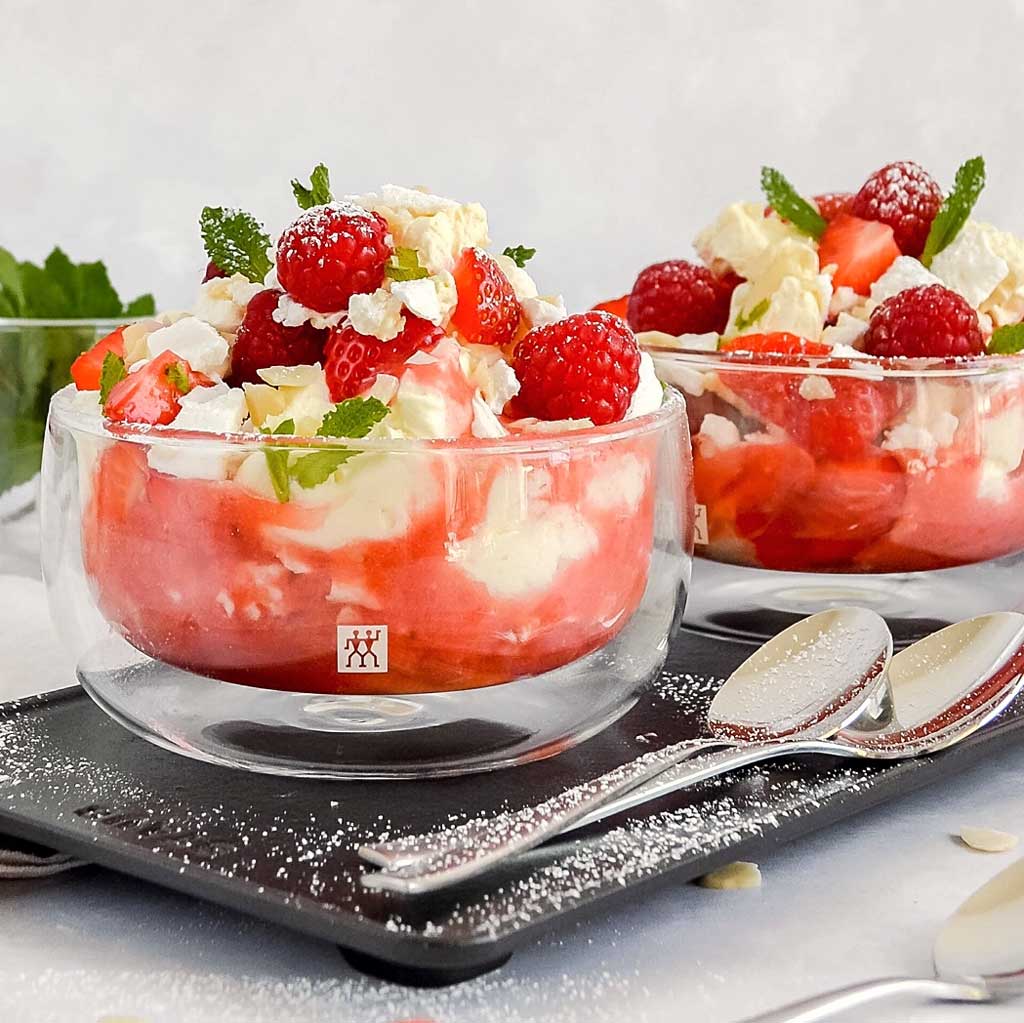 If you fancy trying another delicious summer recipe, why not give our Double Chocolate Beetroot Cake a whirl! This impressive cake is a real winner with all the family – and best of all – it contains lots of lovely beetroot, so you're getting a portion of your five a day too.