Summer and smoothies go hand in hand and with so much fresh produce available right now, why not get experimental and try out one these fruitastic recipes!

Rainbow Smoothie via The First Year blog
Getting little ones to eat their fruit (and veggies!) is no easy feat and if your child shrieks at the sight of a banana and gags at the thought of anything remotely green, then why not try this seven layer Rainbow Smoothie courtesy of The First Year blog. This hidden-fruit smoothie is simple to blend up and sure to brighten your little one's day.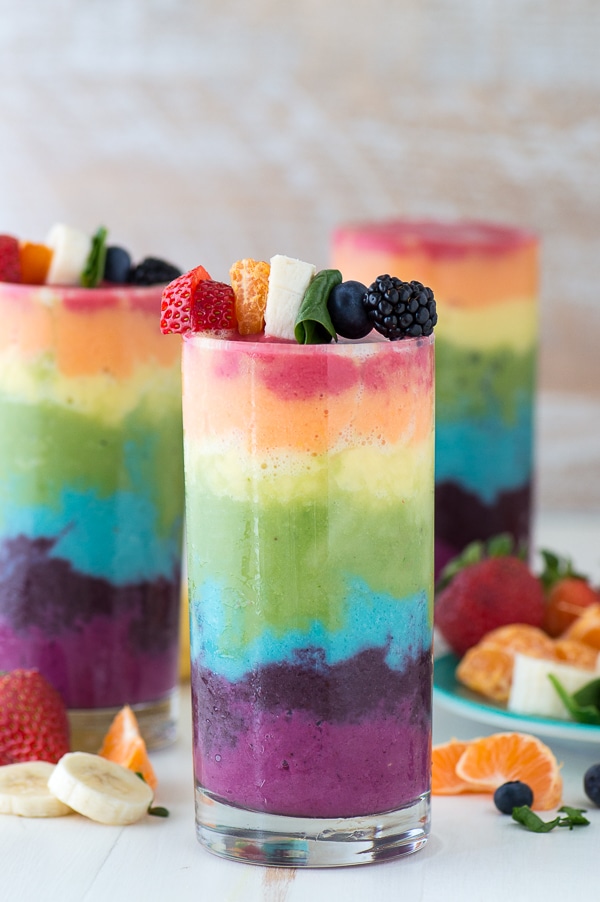 Strawberry Smoothie – by Miriam Nice via BBC Good Food
Because sometimes the simplest of concoctions are the best! Made using three easy ingredients: 10 strawberries (approx. 175g) that have been hulled, 1 small banana and 100ml of orange juice, simply blitz in a blender until smooth, and then pour the smoothie into a tall glass to serve.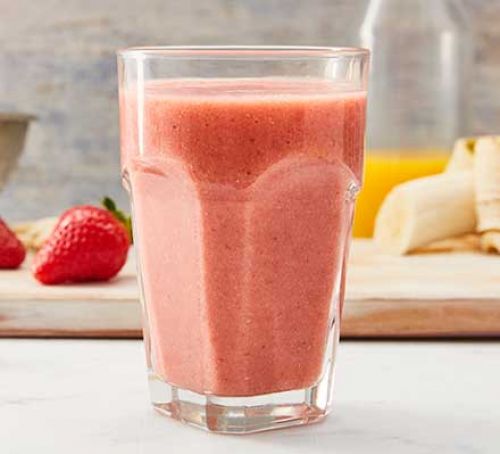 Very Berry Breakfast Smoothie via Sainsbury's recipes
Get your day off to the best start with a brain-boosting breakfast smoothie! Put 140g of Greek-style natural yoghurt, 320g of frozen berries, 70g of porridge oats and 1 tbsp. of runny honey into a large blender. Pour over 400ml of milk and blend until smooth. Divide the smoothie between glasses or clean jam jars and sprinkle with extra oats and berries to serve.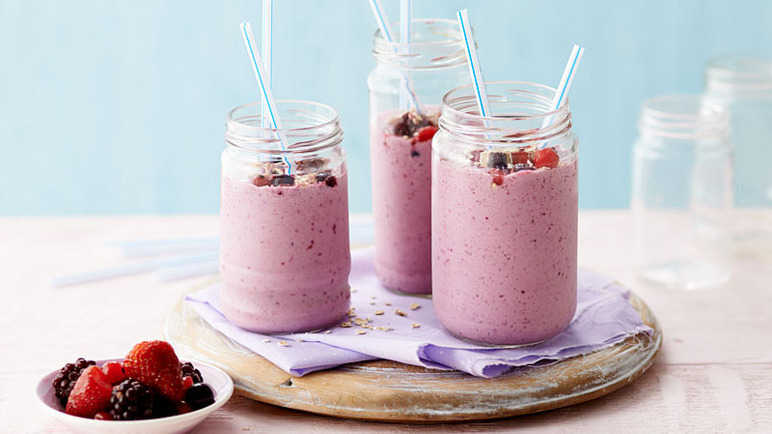 Lime and Mango Smoothie via Tesco Real Food
This simple 5-ingredient smoothie is made up of 1 mango, 1 lime (juiced, plus 2 lime slices to decorate), 2cm piece of ginger, 100g low-fat Greek-style yoghurt and 5 fresh mint leaves, plus extra sprigs to decorate.
Simply blitz all the ingredients (to be peeled and chopped) in a blender until smooth. Divide between 2 glasses and decorate with a lime slice and the fresh mint sprigs, if using.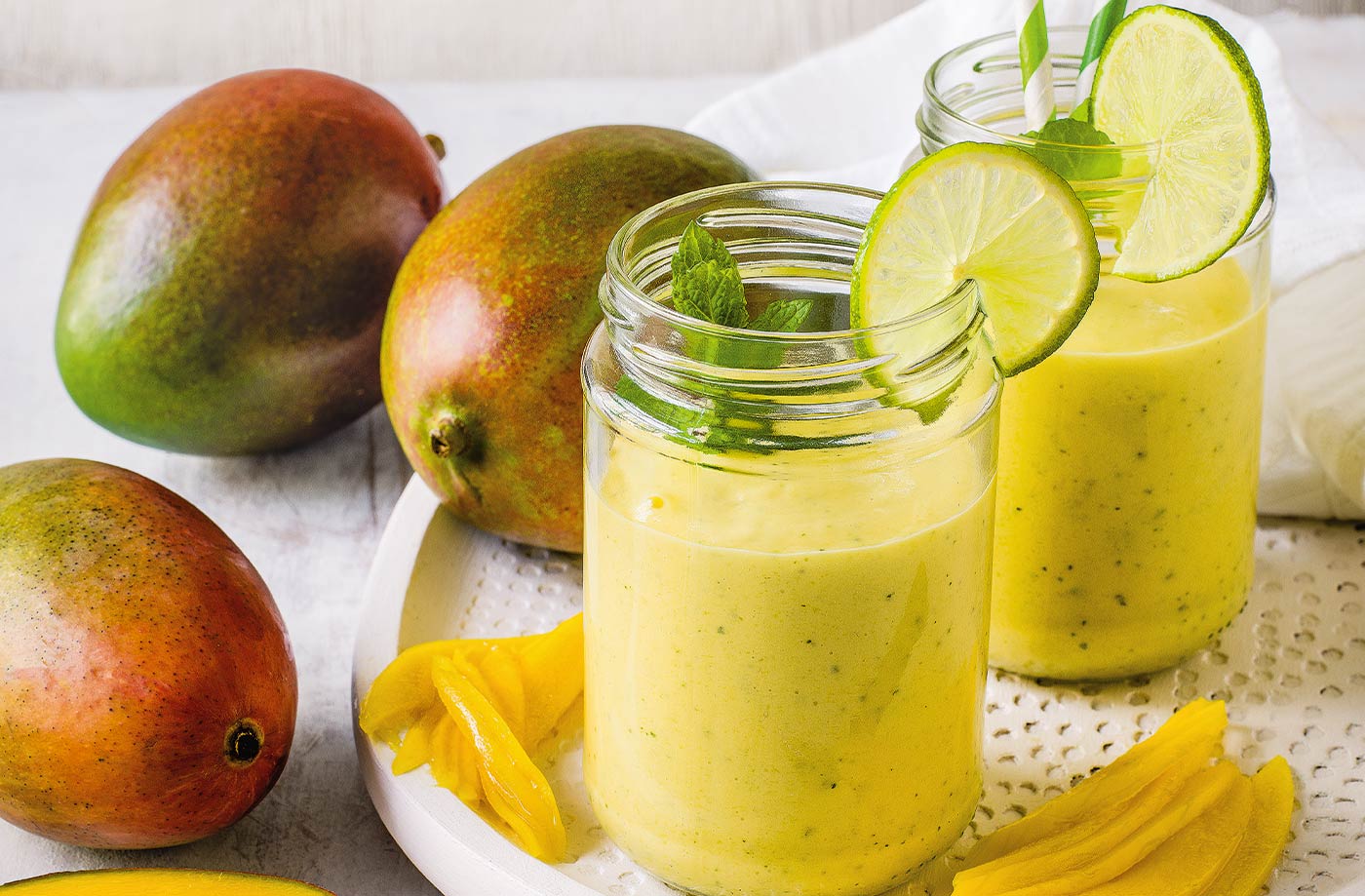 Very Berry Super Smoothie via Celtic Wind Crops
The nutritional power of a smoothie is undeniable, but for an extra hit of goodness, why not add a scoop of CBD powder to your morning or post-workout creation? All you need is a frozen banana, 2 handfuls of your fave frozen berries, 2 tbsp. of Greek yoghurt, one cup of water and a 15mg scoop of CBD Powder.
Simply place the banana, berries, yoghurt and water into a blender and whizz until smooth. Add the CBD powder. Blend for 10-15 more seconds. Serve with mint leaves if desired.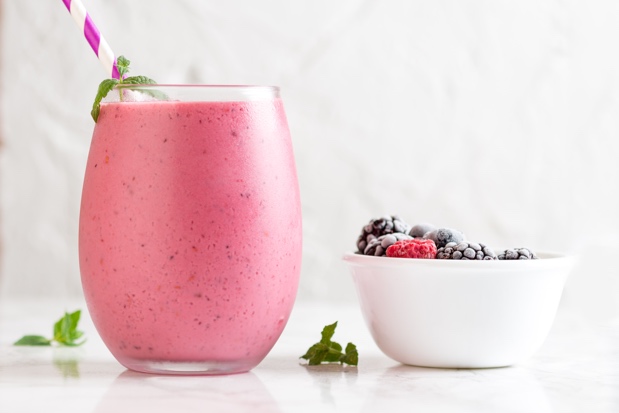 Carrot Smoothie via Bing Bunny
Why not try little ones with Flop's Carrot Smoothie? Blitz 1 tbsp of honey with a cup of yoghurt and ½ cup of milk in a blender. Chop up 2 ripe bananas and then add these pieces to the mixture. Add 2 cups of strawberries and blend. Use a wooden spoon to make sure that everything has blended smoothly. Then add in ½ cup of grated or diced carrots and blend until the mixture is nice and smooth.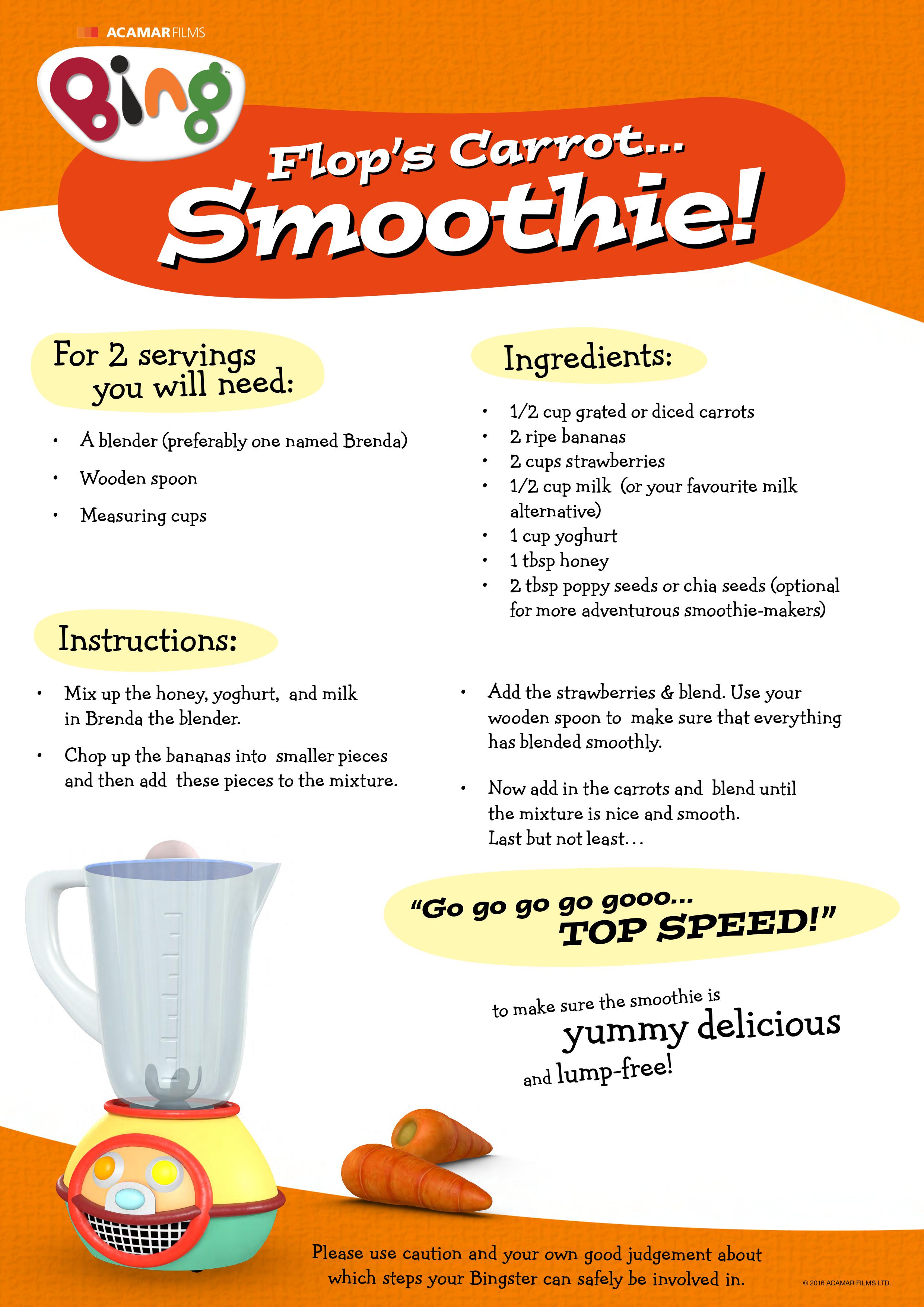 What's your favourite smoothie? Let us know by commenting down below or over on social media.