As part of the Fun To Learn Peppa Pig takeover this week, we're delving deeper into how these magazines can support your child's learning journey. Not just heaps of fun to read, these magazines are packed with activities and information that have a host of educational benefits.
The National Curriculum's Statutory Framework for the Early Years Foundation Stage outlines 7 key areas of learning:

The content of every issue of Fun To Learn Peppa Pig and Fun To Learn Peppa Pig Bag o' Fun is designed to make learning fun, while helping support the development of your child's abilities in each of these seven areas of learning.
Helpful symbols (as pictured above) and 'Notes for parents' are included throughout the magazines to highlight when a particular area is being supported through the activity.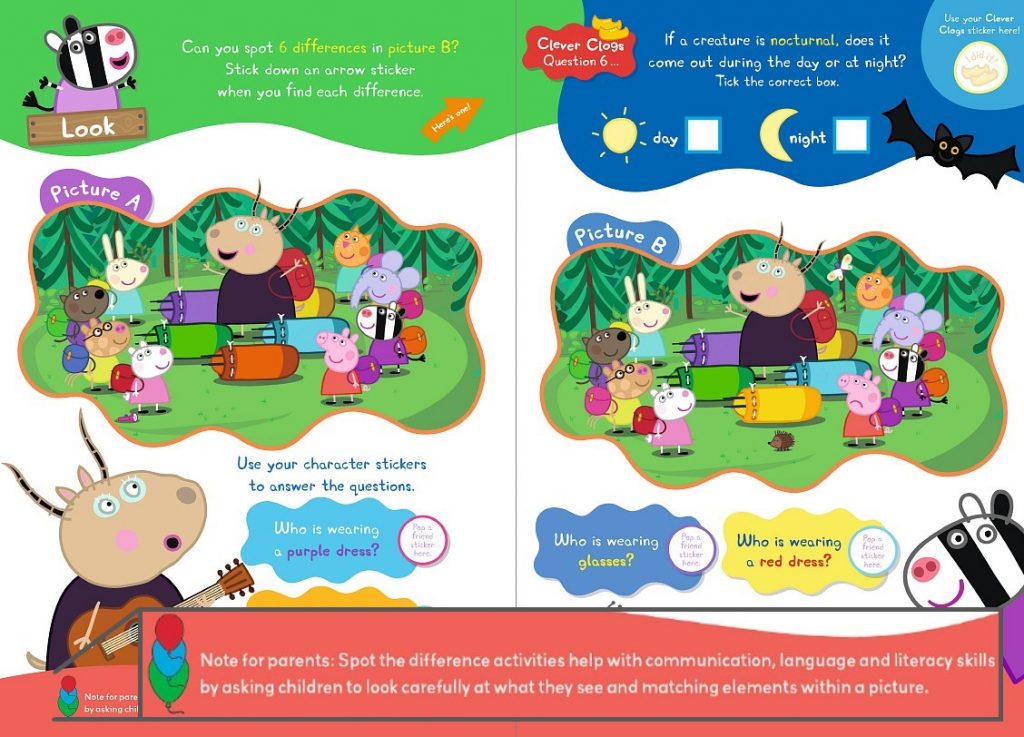 In addition, at the beginning of each issue, we provide some valuable pointers to ensure that your little ones get the most from the magazines:
Provide your child with a pencil and a set of crayons.
Allow your child to feel 'in charge' of the magazine.
Offer prompts and helpful suggestions when needed.
Encourage your child to talk about what they are doing.
Praise and offer encouragement to make learning an enjoyable and rewarding experience for you and your child.
We also have a Blog series called 'The Beautiful Early Years' that further explores ways to help develop early learning skills at home. Visit www.redan.co.uk/blog for these quick reads and for more positive parenting tips and fun ideas for you and your young family.