Easter gifting isn't all about chocolate or at least it doesn't have to be. Give your little one something sweeter than chocolate this Easter with our pick of some great alternative gifts that can be ordered online and delivered direct to your door.
So for some kids you can't get away from the fact that Easter is all about the eggs!  And we have some non-choccy treats here that come with their own surprises;
Chu Chu TV Peek & Play Surprise Eggs – Peek & Play Surprise Eggs – £2.99
Give a different sort of egg to your little one this Easter – a Chu Chu TV Peek & Play Surprise Egg. Chu Chu TV is a YouTube channel designed to teach kids their favourite nursery rhymes, colours, shapes and numbers – just to name a few through a series of upbeat nursery rhymes and educational songs with colourful animations. Now you can bring home the learning fun of Chu Chu TV with Character Options' Peek & Play Surprise Eggs. These affordable eggs come in a colourful outer layer that pre-schoolers can peel off to find a smiling egg inside! Little ones turn over the egg to discover a letter that hints at which animal could be hiding within, then they crack open the shell to reveal the animal figurine.
MAD Beauty Bake Egg Bath Bombs – £7.99
Perfect for older girls is MAD Beauty's zero calorie Bake Egg Bath Bombs. Each egg box contains six egg shaped bath bombs in three colours all with a delicious vanilla buttercream scent.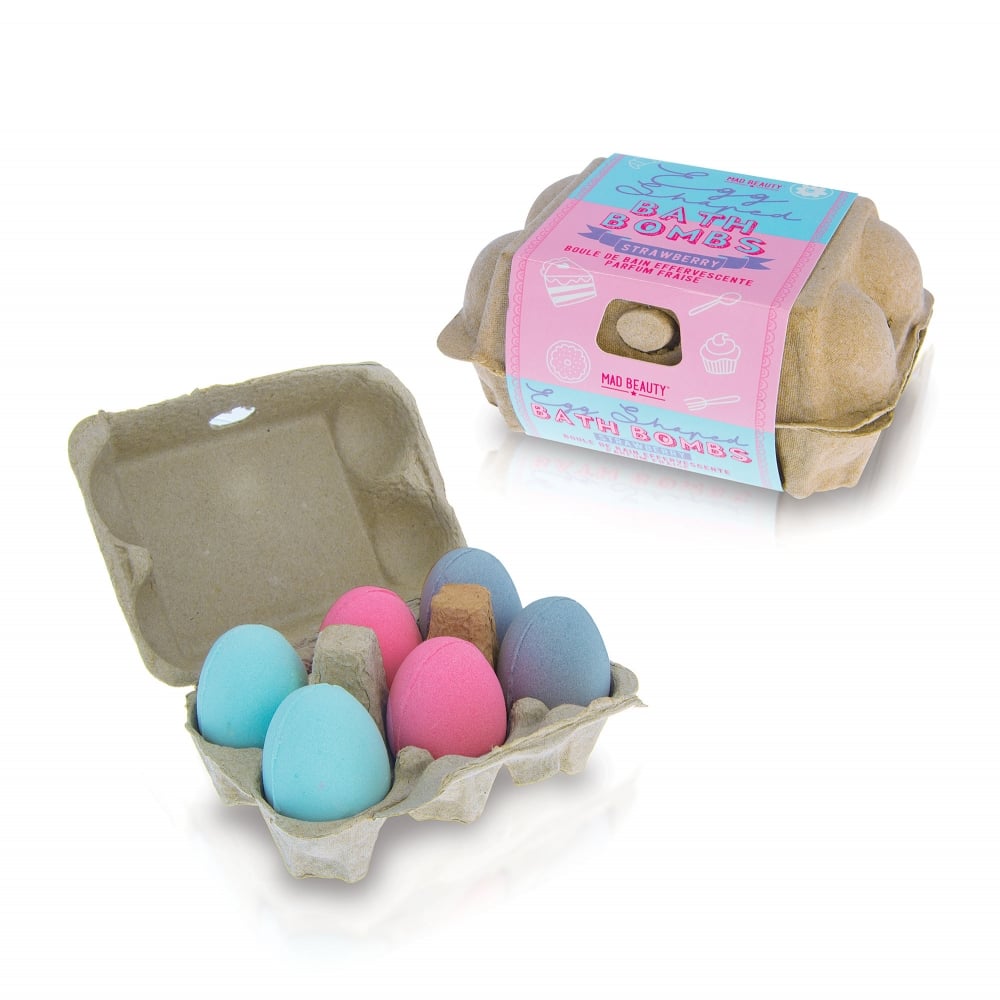 Treasure X Aliens – Alien Ooze Eggs – £4.99
The Treasure X Aliens – Alien Ooze Eggs have landed and they are about to hatch! Kids will love 'cracking' open this egg to reveal a squishy alien egg inside. Squeeze to hatch and watch it explode! Inside, covered in alien ooze is a collectable mini alien. Kids will have loads of fun searching through the ooze to discover an alien treasure. Will they be lucky enough to find a real gem inside?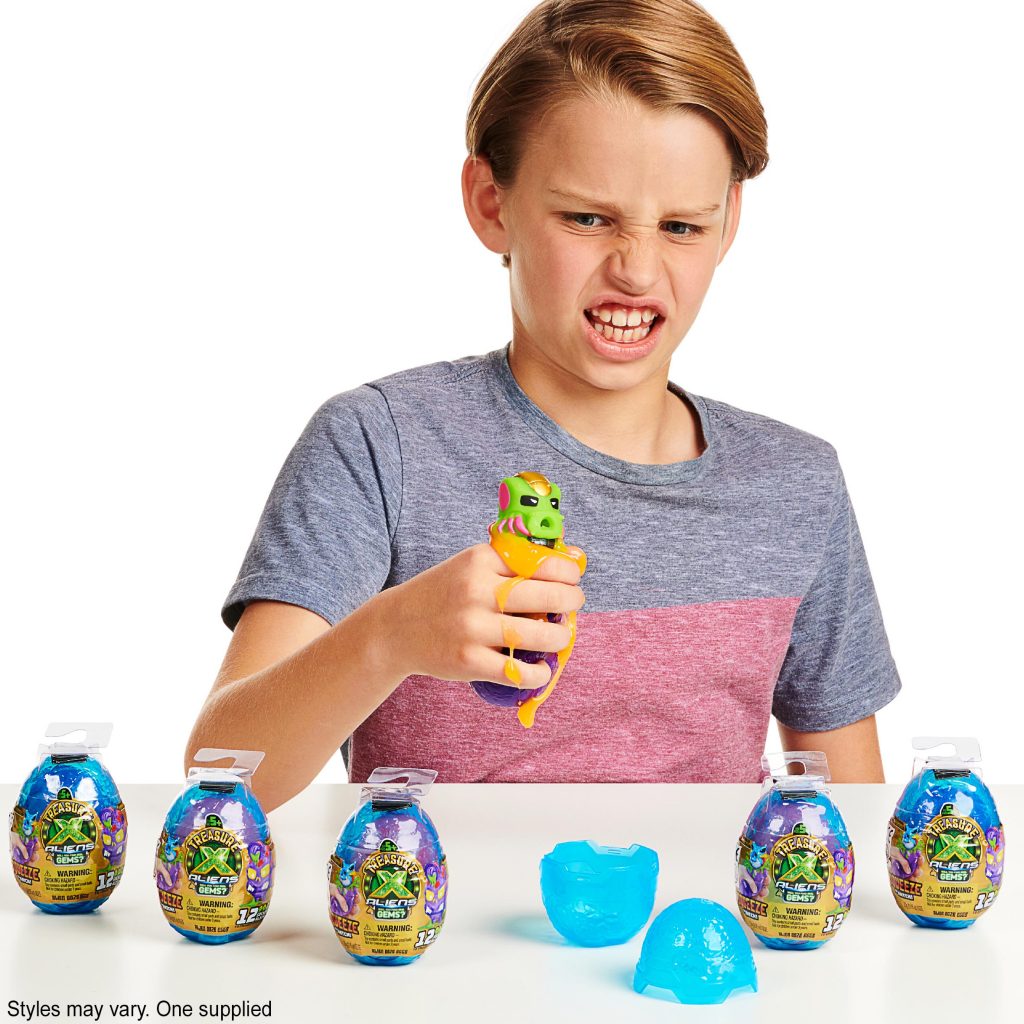 And if it's not eggs you're thinking about but bunnies and other springtime cuties that are traditionally associated with Easter then take a look at the following alternative treats;
Love Hearts 'Betty the Bunny' – £12.99
Betty the Bunny is a hoppy-go-lucky bunny soft plush toy, and the perfect present to make someone feel special this Easter. Tell your favourite someone that you love them with this cuddly and fluffy bunny. The Love Hearts Soft Toy Collection is full of fun, with sentimental and cheeky messages they make the perfect present for friends, family or loved ones.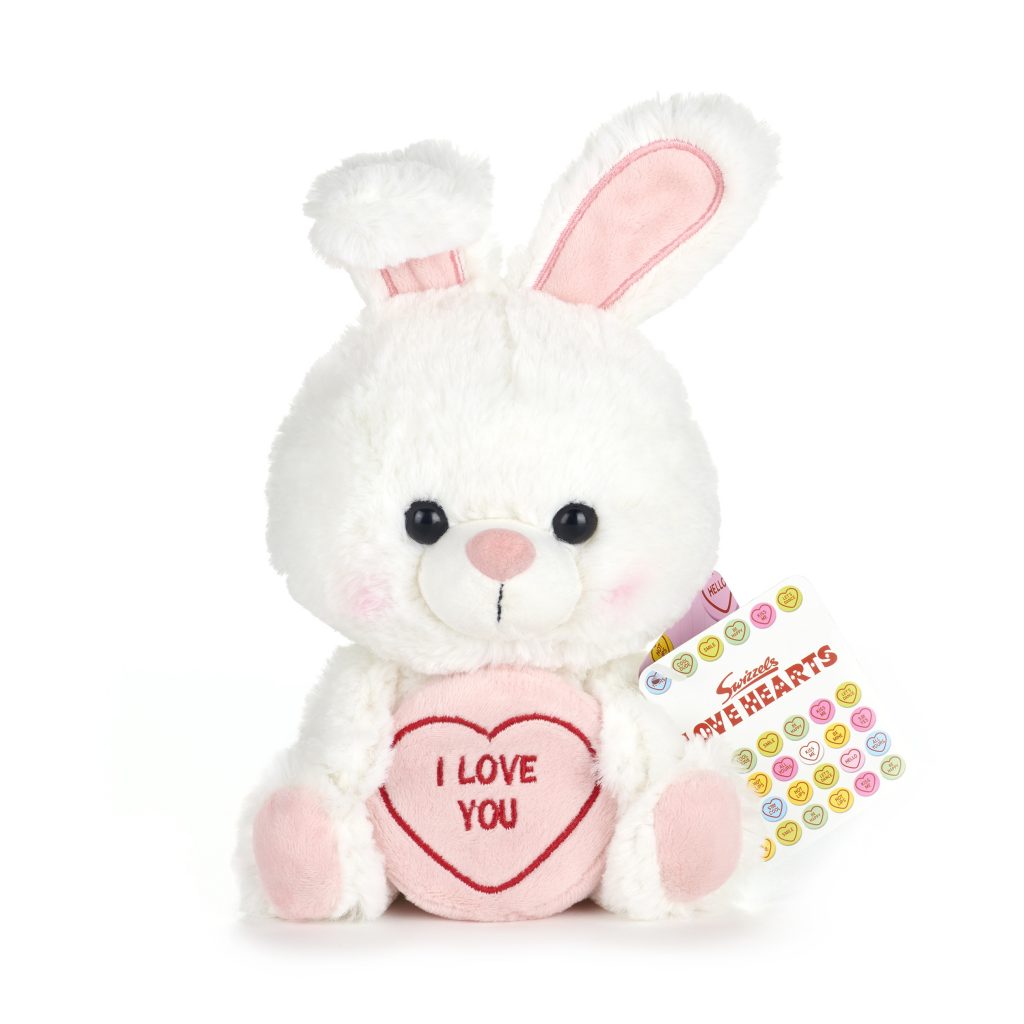 Rachel Riley Chick Intarsia Cardigan – £69
Rachel Riley's Yellow Chick cardigan is yet another classic and timeless design from one of our favourite British kidswear designers. Perfect for Easter, the lemon yellow knitted cardigan features two adorable chicks, who are just too cute for words! The five-button cardigan comes in ages 1-18 months and is sure to be absolutely loved by little ones this Easter.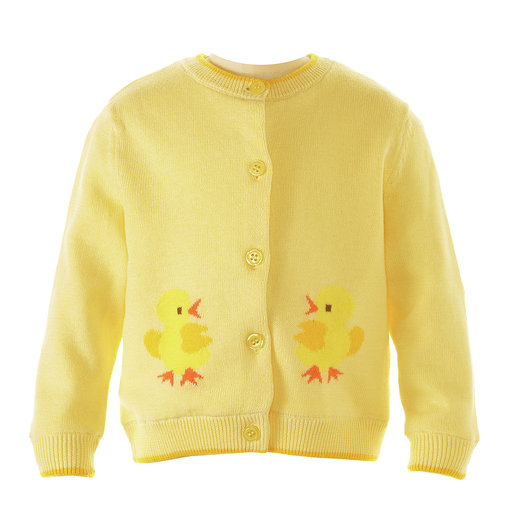 BABY Born Surprise Dolls – £12.99 each
Providing over 10 surprises per doll, children can unbox their BABY Born Surprise from the fabric blanket to discover which special character they have received. Little one's can then reveal the baby's eye colour with water, unwrap the swaddles to uncover their hair style and find the baby's bottle to reveal if they are a boy or a girl. Other exciting surprises include discovering the colour and pattern of their diaper, revealing their baby's birthday and horoscope, and naming their new friend.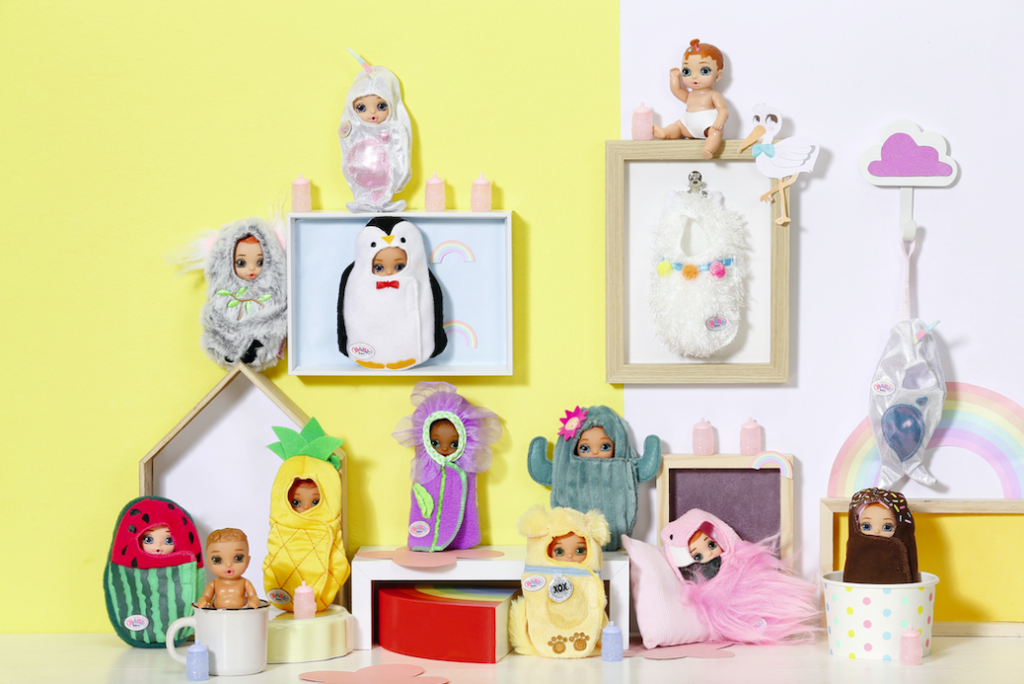 How will you be celebrating Easter this year? Let us know over on Facebook and Twitter @UKMumsTV.