Easter is fast approaching, so here at UKMUms.tv, we've taken the really hard decision to try out a LOAD of Easter Eggs, to help you pick your faves this season! It was a tough job… but someone had to do it, and luckily the whole UKMums.tv team wasn't afraid to get stuck in!
Take a look through our top picks of eggs and where you can pick up these 'cracking' finds!
Everyday Favourites
Cadbury Dairy Milk Giant Orange Buttons – 9/10 – £10 – Exclusive to Tesco
An awesome orange flavoured egg from Cadbury – a must have for any orange chocolate fans! Also includes a bag of giant buttons to snack on too!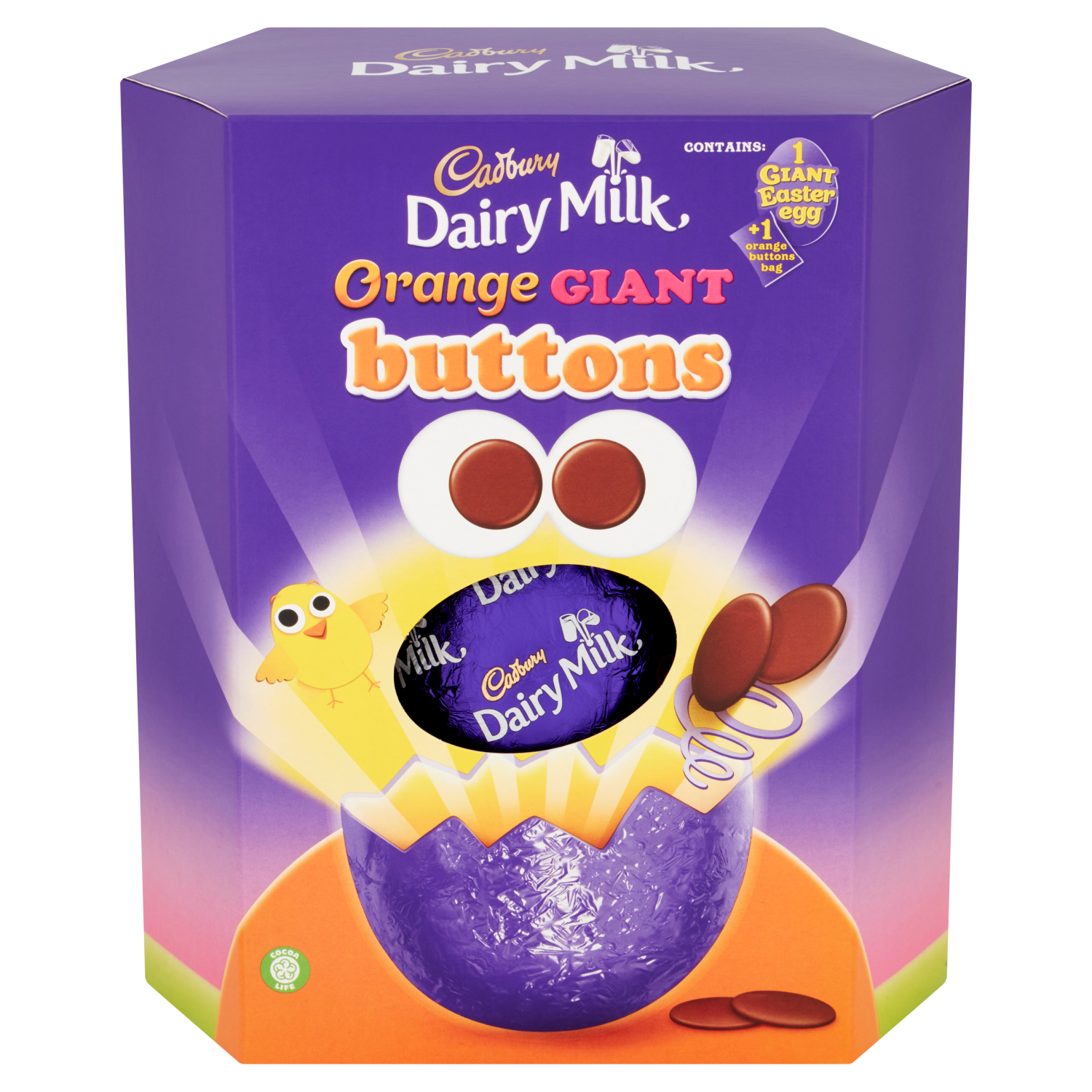 Cadbury Mini Eggs Inclusion Egg – 10/10 – £12 – Exclusive to Tesco         
We are HUGE fans of mini eggs in the office but now image a massive Easter Egg with Mini Eggs actually within the chocolate shell….heaven! We LOVED this egg!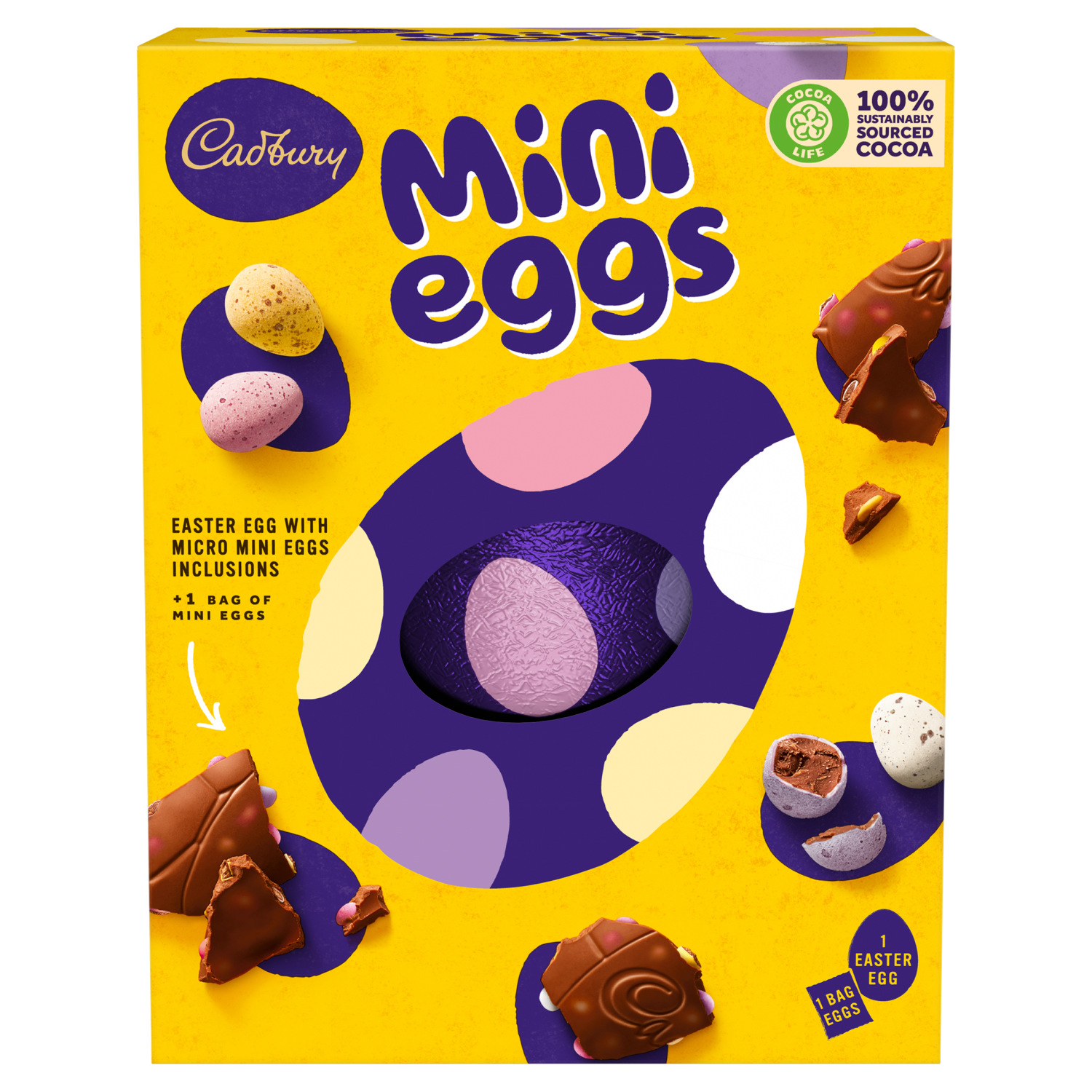 Reese's Milk Chocolate Egg with 3 Peanut Butter Crème Eggs – 9/10 – £5 – Exclusive to Tesco
For anyone that loves the taste of chocolate and peanut butter together then Reese's is for you! Not only is there a hollow egg but THREE Reese's Peanut Butter Crème Eggs, all filled with Reese's signature peanut butter creme filling for that ultimate Reese's taste experience!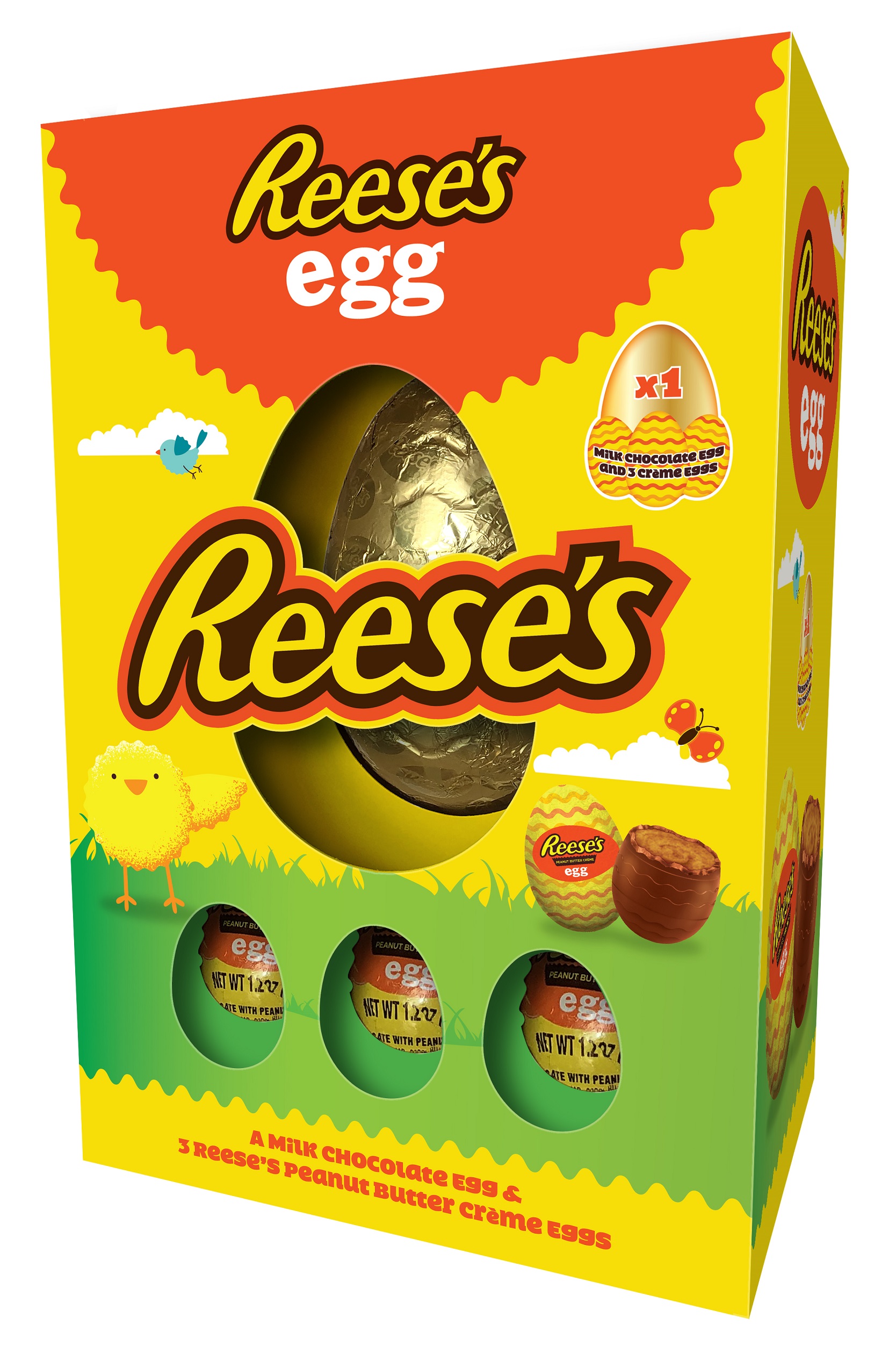 Galaxy Milk Chocolate Egg plus Enchanted Milk Chocolate Eggs – 9/10 – £12 – Available from Tesco
The silky smooth taste of Galaxy chocolate now with crunchy caramel pieces within the egg, PLUS one treat bag and two mini bags of Galaxy Enchanted Eggs! Delicious!!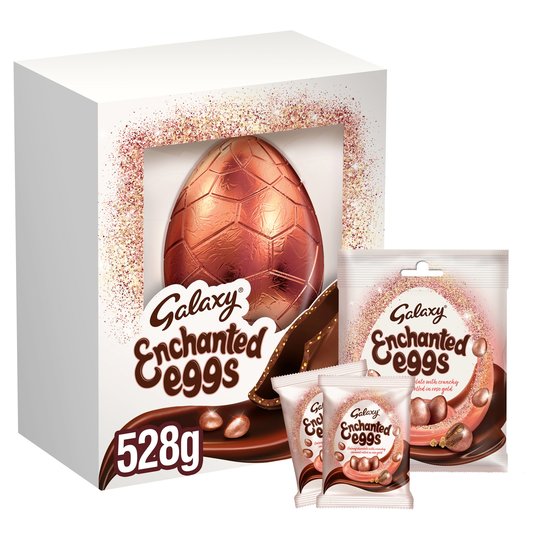 Luxury Eggs – For the Adults
Lindt Lindor Silver Assorted Milk Chocolate Egg – 10/10 – £15 – Exclusive to Tesco
Mums, dads, Granny, Grandads…. If you like a bit of luxury this one is for you! We love the melt in your mouth Lindt truffles that come in a variety of flavours including milk, salted caramel, white and coconut! Plus an irresistibly smooth milk chocolate egg!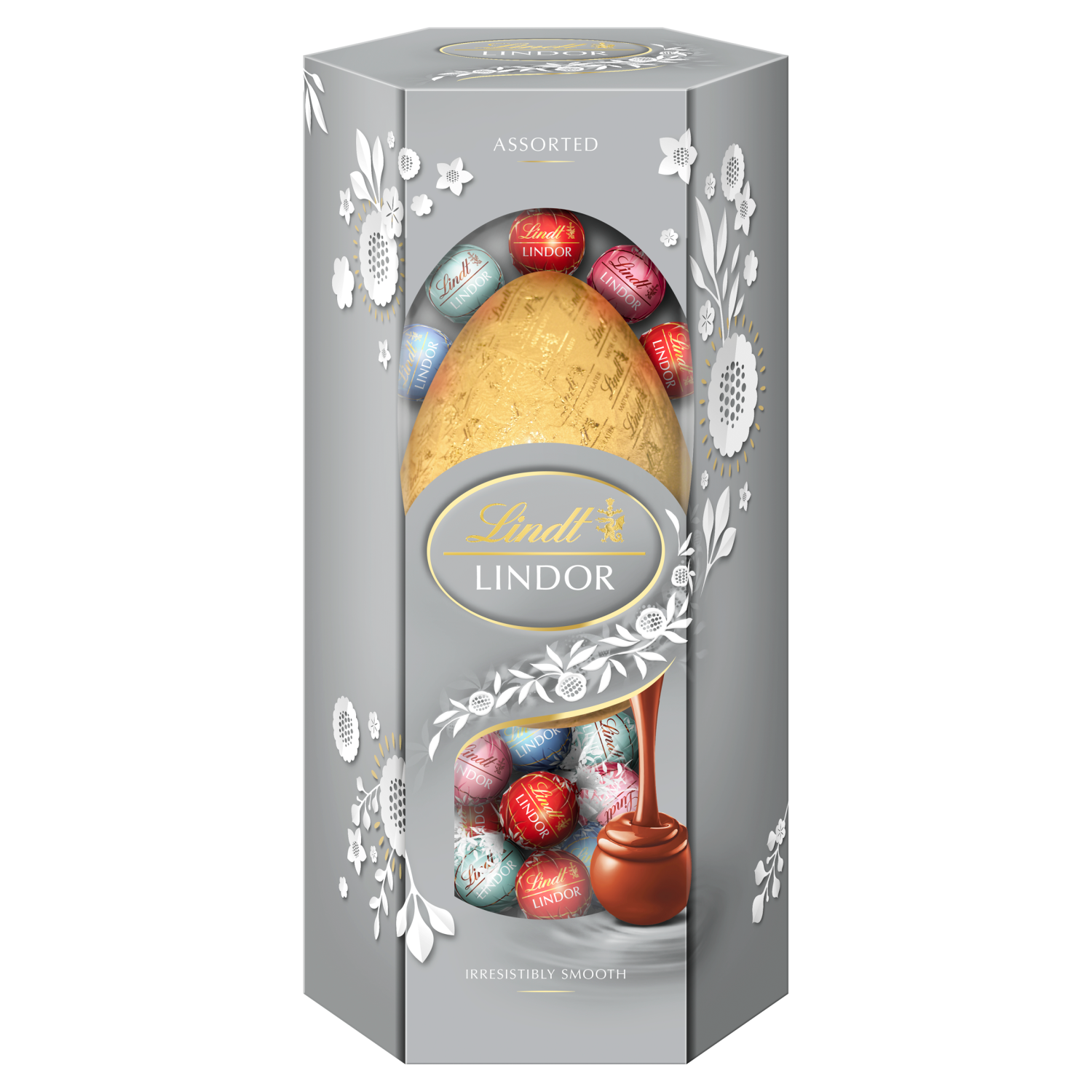 NEW Co-op Irresistible Extra Thick Valencia Orange Crunch Egg – 8/10 – The Co-op  
We really liked this milk chocolate orange infused egg from the Co-Op – it's thick milk chocolate egg is infused with pure Valencia orange oil and loaded with crunchy cocoa nibs and crisp white chocolate pearls!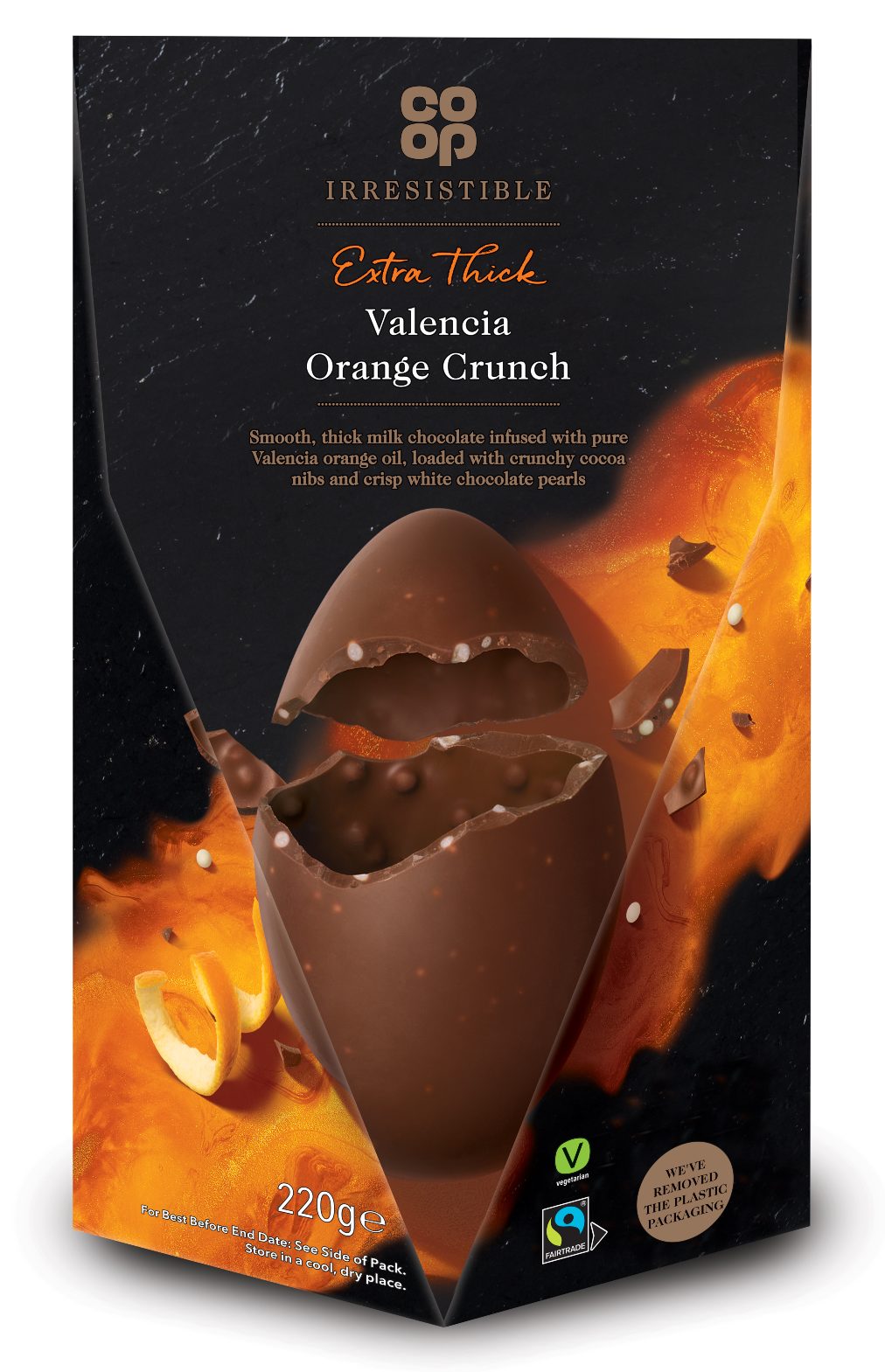 Cutter and Squidge Billionaire Filled Easter Egg – 11/10 – £19.99 – From Cutter & Squidge Website
Ok guys… we need to talk to you about Cutter and Squidge's new line of Easter eggs… I mean just look at them! Their filled Easter eggs are back for 2021 and there are three cool flavours to try – Billionaires, Funetti and Cookies and cream which is their vegan egg. Bursting with contents, we tried the Billionaire filled egg which is full of luxurious caramel ganache filled eggs, digestive crumb, salted caramel sauce and crunchy butterscotch pieces. Topped off with crispy pearls, fudge pieces and a touch of gold to finish. *Drops mic and walks away!*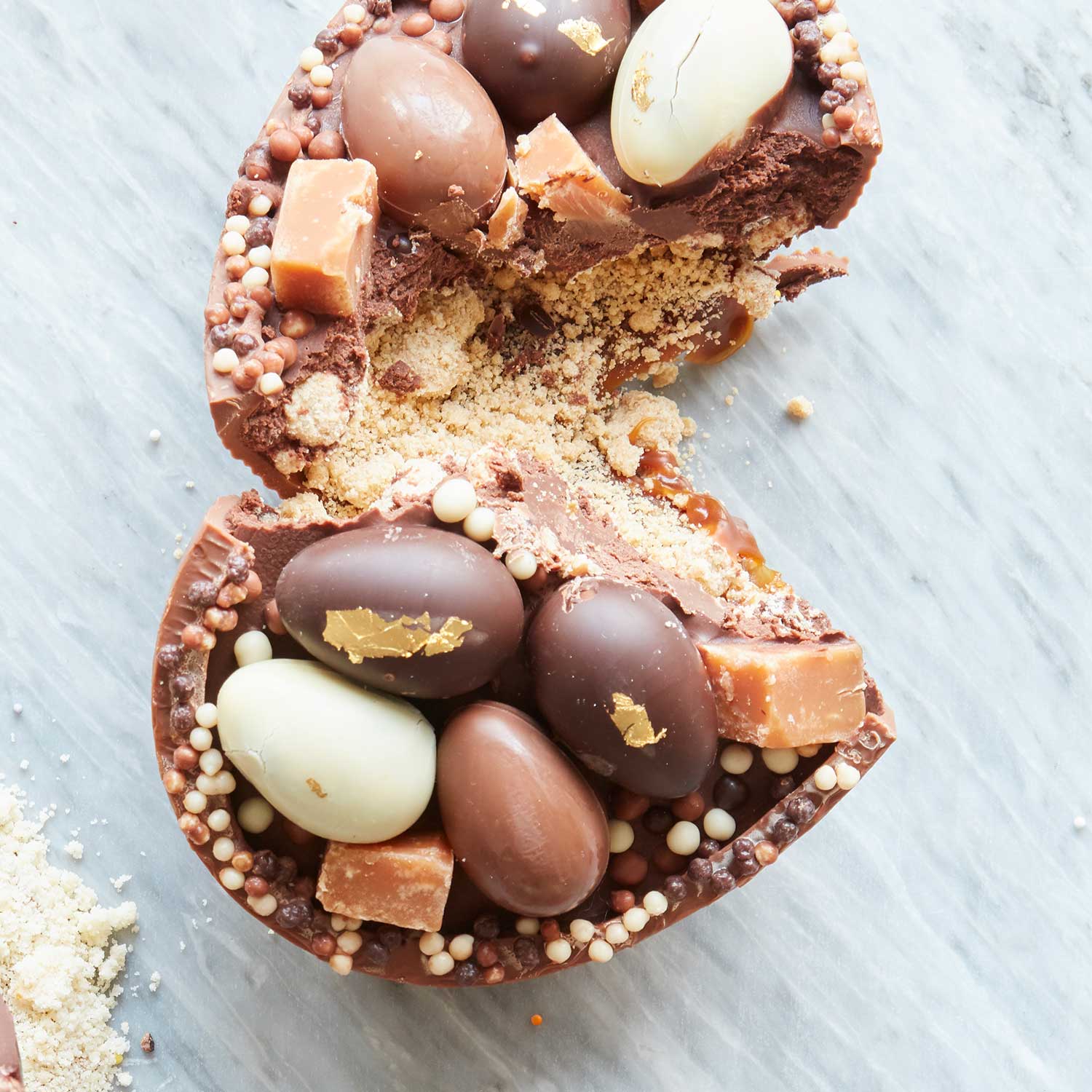 Lily O'Brien's Desserts Collection Egg – 9/10 – £13 – From Lily O'Brian's
An exquisitely crafted Milk Chocolate Egg with a selection of Lily's most tempting chocolates from their award-winning Desserts Collection including everyone's favourite Crème Brulee!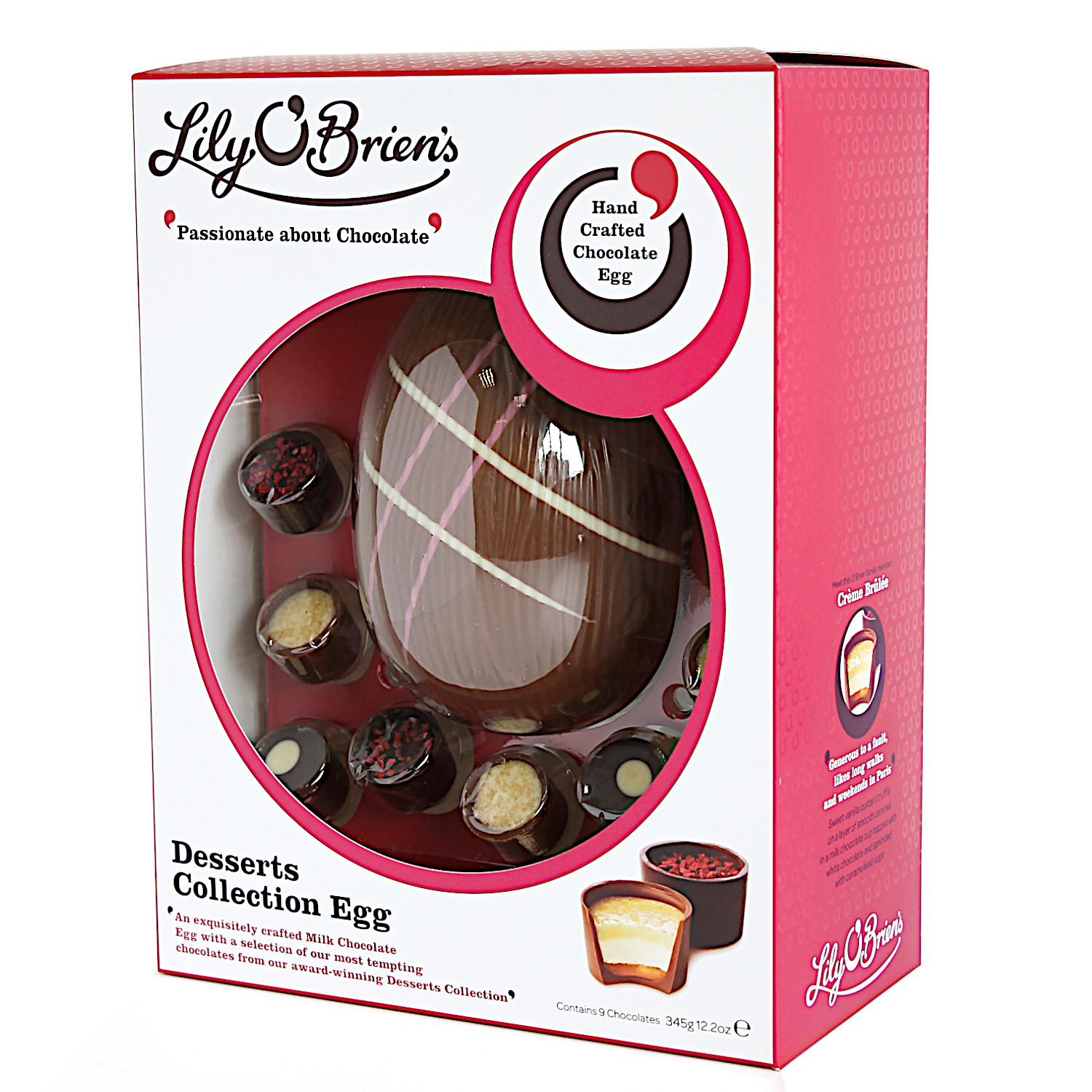 Vegan & Free From Eggs
Happi Free From Eggs – 8/10 – £9.99 – Selfridges
New vegan chocolate brand, Happi Free From, has just launched its range of oat milk chocolate Easter Eggs in three delicious flavours: Orange, Salted Caramel and Plain Milk and they are delicious! It's lovely to see a range moving into other milk based products! Free from all allergens, they are £9.99 each and sold via Selfridges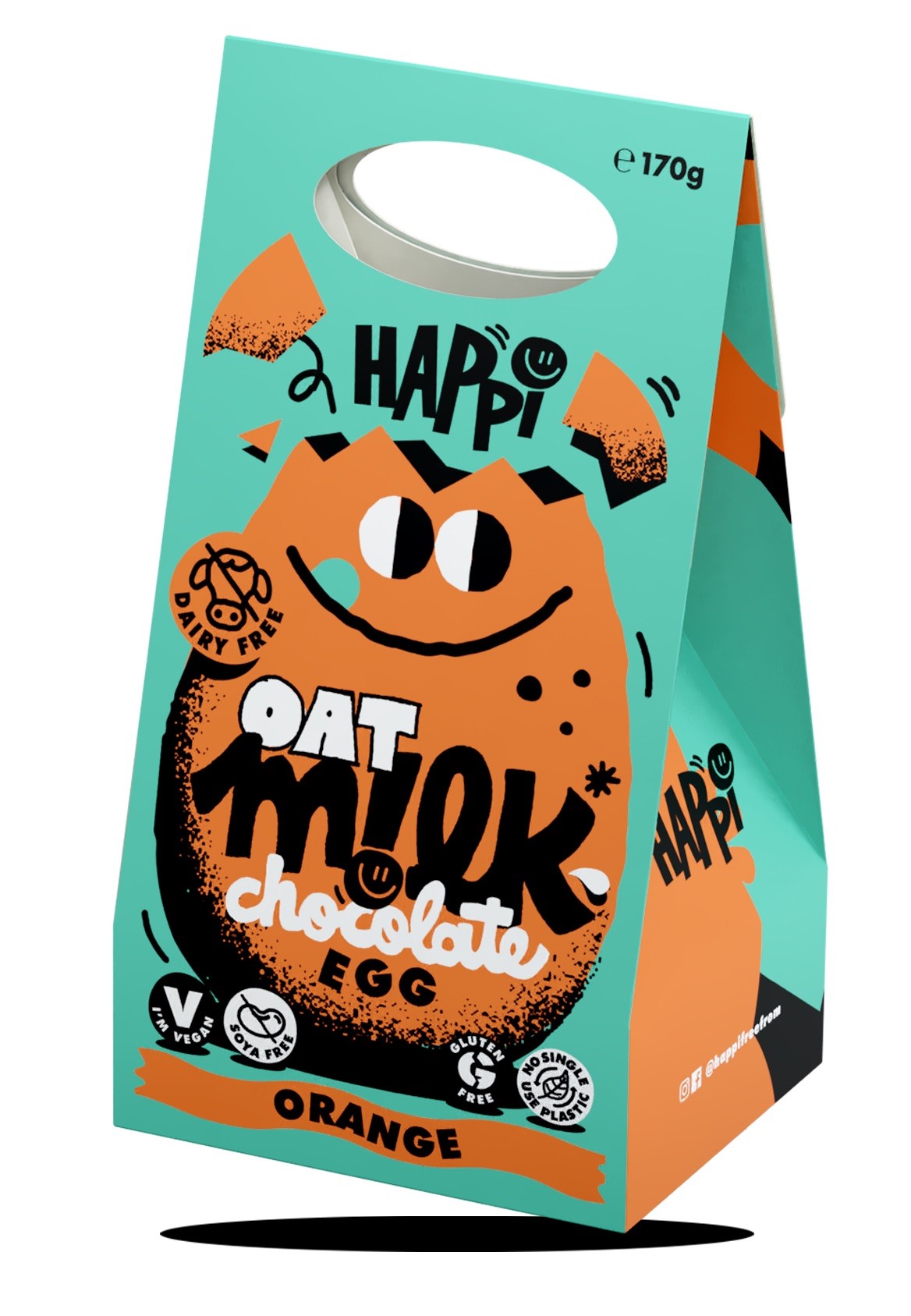 Nomo Caramel Egg & Caramel Chocolate Bar  – 7/10 – £6 – Tesco
Imagine a World Where No One Has to Miss Out!
Nomo wanted to make sure as many chocolate lovers as possible didn't miss out on the joys of chocolate – so that's just what we did. Nomo is suitable for chocoholics, vegans and those who have an allergy or intolerance to dairy, gluten, egg or nuts, so you'll never have to miss out again! We tried the Caramel Egg which includes a sweet, gooey, vegan caramel choc bar with a delicious caramel flavour egg that's free from dairy, gluten, egg and nuts!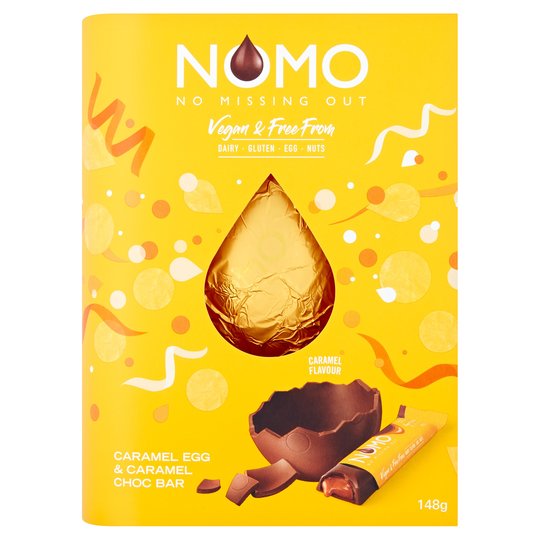 Hames Luxury Vegan Friendly Dark Chocolate Egg Containing Dark Raspberry Cremes – 9/10 – £12.50
A really lovely alternative egg for vegans. We especially loved the raspberry cremes which bought about a lovely fruity twist!
Ones for the kids
Tesco Milk and White Egg Hunt – 10/10 – £5 – Exclusive to Tesco
A brilliant idea for kids that love to hunt Easter eggs! This fab assortment contains up to 23 assorted eggs in varying sizes for hunts around the house or the garden!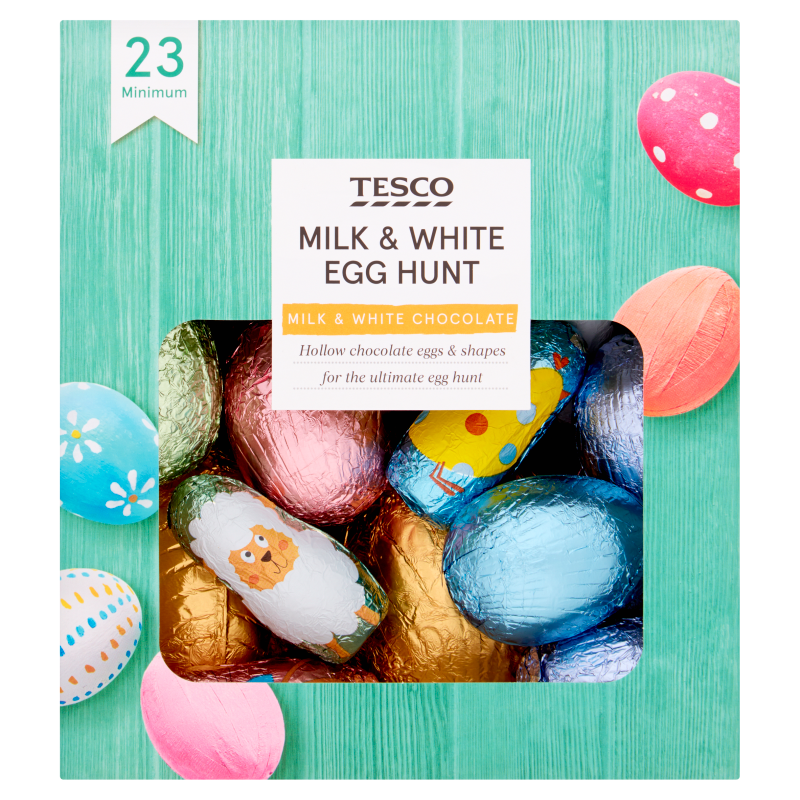 Cadbury White Oreo Chocolate Egg – 8/10 – £3 – Available from Tesco
Smooth and delicious! We loved this egg but did find it a little sickly…maybe because we ate it all in one go…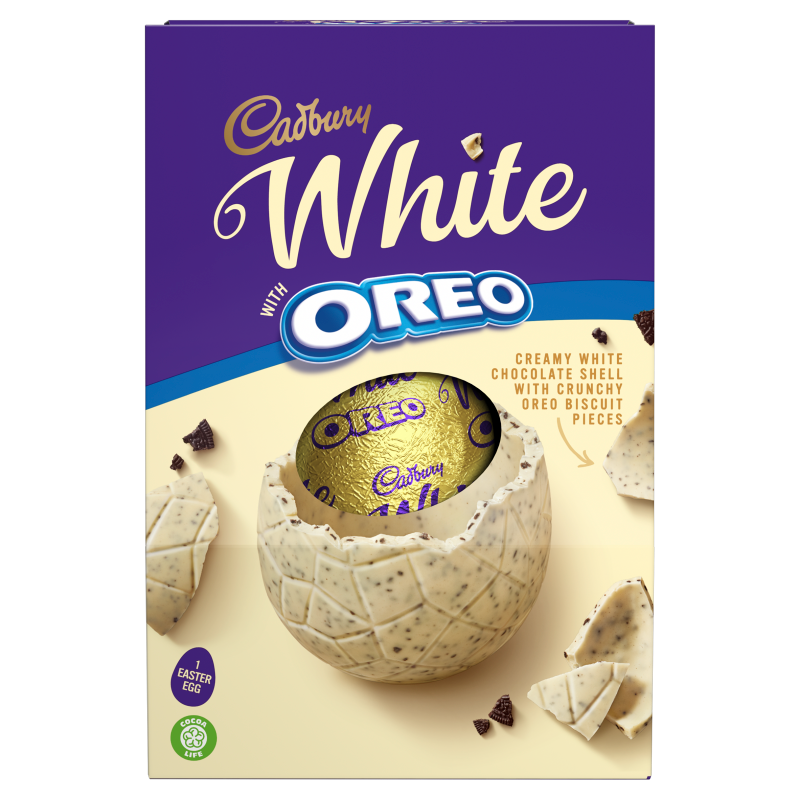 Cadbury White Oreo Peter Rabbit Bunny – 9/10 – £2.00 – Tesco
Perfect little treat on the go! White chocolate and oreo together…what more could you want? And a fab price tag too!

Co-Op Fairtrade Easter Egg Hunt Basket – 8/10 – £5 – the Co-Op
Our second egg hunt basket and another favourite with the kids! It would be great to see a few varying sized eggs to make hunting harder but otherwise a fab idea!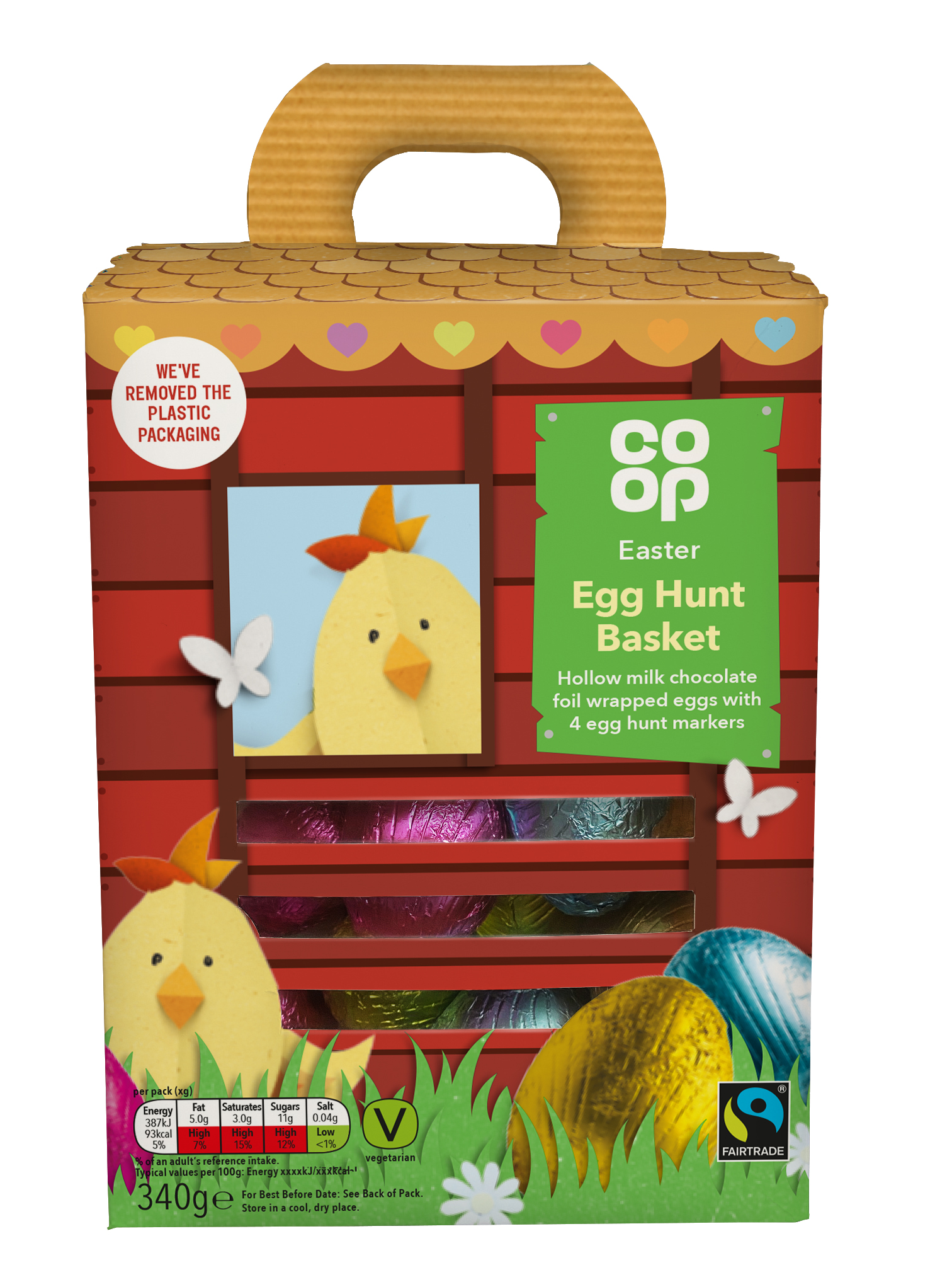 What Easter eggs will you be tucking into this year? Tell us below in the comment or on social!