As May is National walking month, we thought we'd gather together a little round up of our favourite essential items for walking.
Everything from specialist innersoles to fitness trackers, these must have items will ensure that you'll be walking the walk in comfort and style.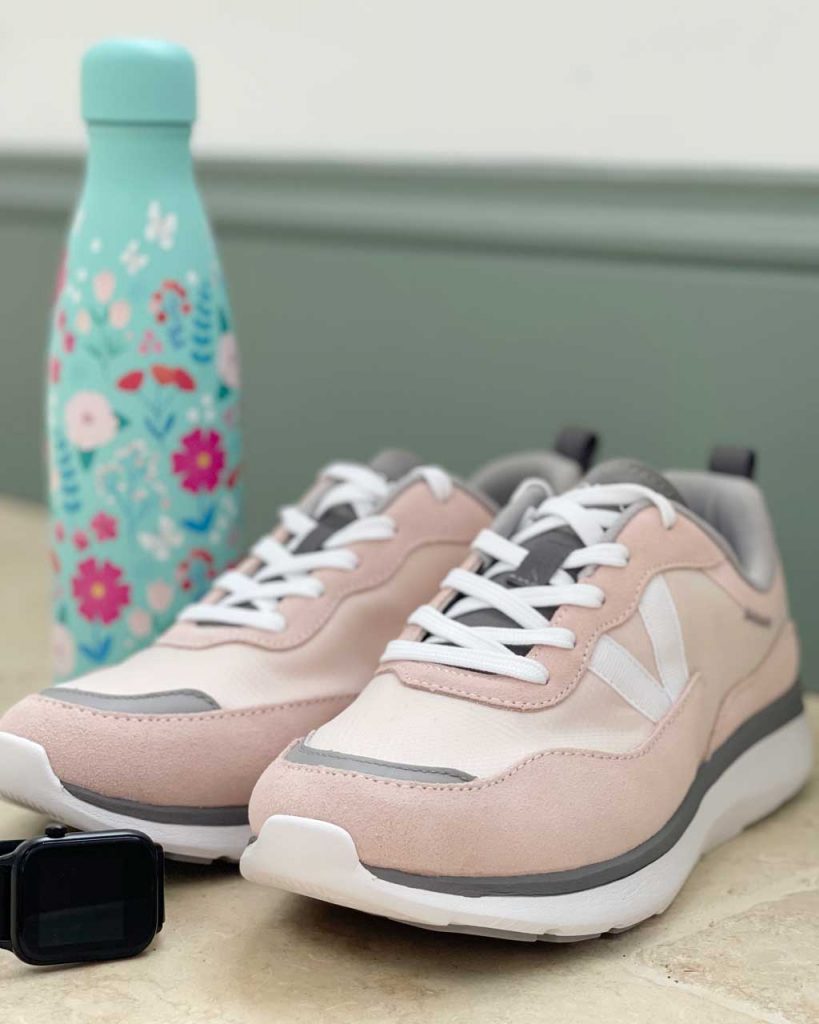 What Should I Carry When Walking?
Depending what kind of walk you're planning, you can carry as little as a water bottle or as much as a rucksack full of essentials!
Rambling
Wear sensible clothing; layers are a great idea.
Always wear a watch — or have some way of tracking the time. Pack a lightweight rucksack with:
A bottle of water
A torch
Sunscreen
Paracetamol
A snack — or two!
Power Walking
Wear lightweight clothing that gives freedom of movement. Again, layers are preferable.
Wear sunscreen
A pedometer (or fitness tracker to see how many steps you've done)
Carry a waterbottle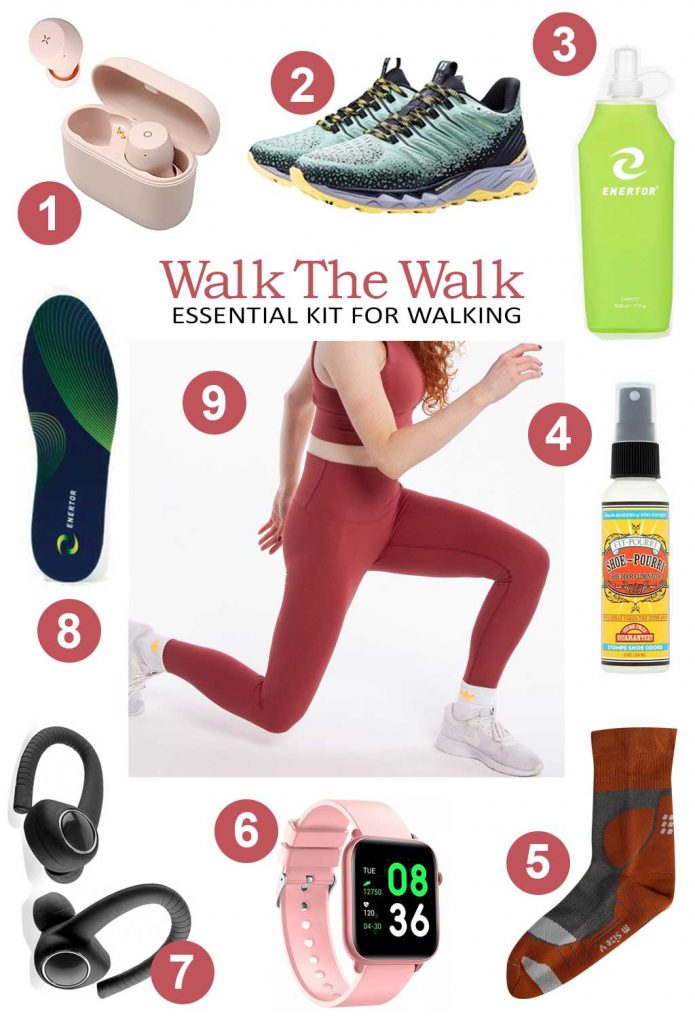 Shown Above:
1. Edifier® X3 true wireless headphones are the perfect accessory for getting fit this spring.
Simple Bluetooth controls offer a stress-free approach to listening to music everywhere you go; for a really affordable price RRP – £39.99.
2. The 361 Camino WP is a great shoe for off-road explorers, trail enthusiasts and those up for a challenge on trickier terrains RRP £134.99.
3. This soft water bottle by Enertor has a great ergonomic design, perfect for holding as you walk. When your water is finished, you can roll the bottle up; it's perfect for popping into your pocket. RRP — £10.99.
4. Shoe-Pourri is blend of natural essential oils and enzymes that eliminates shoe odour at the molecular level. It can work on any sweaty fabric – walking boots, trainers, yoga mats, gym bags etc — RRP £5.99.
5. These state of the art CEP Hiking Merino Mid Cut Hiking Socks feature medical-grade compression that help to give more energy and stability. They also work to stabilise the foot and joints to help reduce the risk of injury or twisted ankles — RRP £24.95.
6. The new XMOVE Bluetooth family activity tracker can track the number of steps each family member is taking and will encourage healthy 'inter-family' competition! Available in black, petrol, grey and pink — RRP £49.99.
7. Groov-e Sport Wireless Bluetooth Buds keep you completely free from wires and provide a secure & comfortable fit whilst exercising — RRP £39.99.
8. Enertor's Walking insoles are designed to improve walking comfort and have been specifically engineered for walking; offering outstanding shock absorption from heel to toe — RRP £34.99
9. We love the comfortable fit of Ballet Fusion's activewear. Available in 3 gentle shades — plus black — their butter-soft leggings and matching tops give maximum movement and support.
Walking Accessories For The Win
Whether you fancy a gentle stroll around the block — or a more strenuous hill-walk — these essential items for walking will ensure you walk in comfort and style.