Ways To Save Money At The Airport
With school holidays on the horizon, many excited families are preparing to jet off for a well earned break in the sunshine! But whilst initial booking costs, plus food and drink expenses, may be factored into an all-inclusive trip, it can be easy to forget to factor in just how much money spending time in a busy UK airport can cost you. If you want to know how to save money at the airport, this article is for you!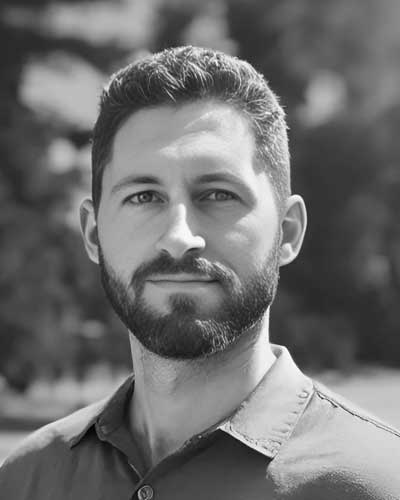 How Can I Save at the Airport?
Sam Whillance of Deal.Town has compiled some expert advice. He shows us how to save money at the airport during the upcoming holidays. 
Avoid changing currency in the airport
If you are looking to save money on your currency, avoid changing it at the airport at all costs.
The exchange rate will work out significantly more expensive. Buying currency within the terminal buildings can work out costing you up to 15% more!
There will be ATM machines in the airport that will allow you to withdraw money. But be mindful that you will pay an exchange rate. As well as being charged an additional fee from your bank for exchanging money.
It pays to be organised and order your currency in advance. Either through an online service, or on your local high street before arriving at the departure lounge.
Prepaid travel currency cards and banks like Monzo are ideal. They offer a great way to avoid having to spend additional money on exchanging currency at the airport.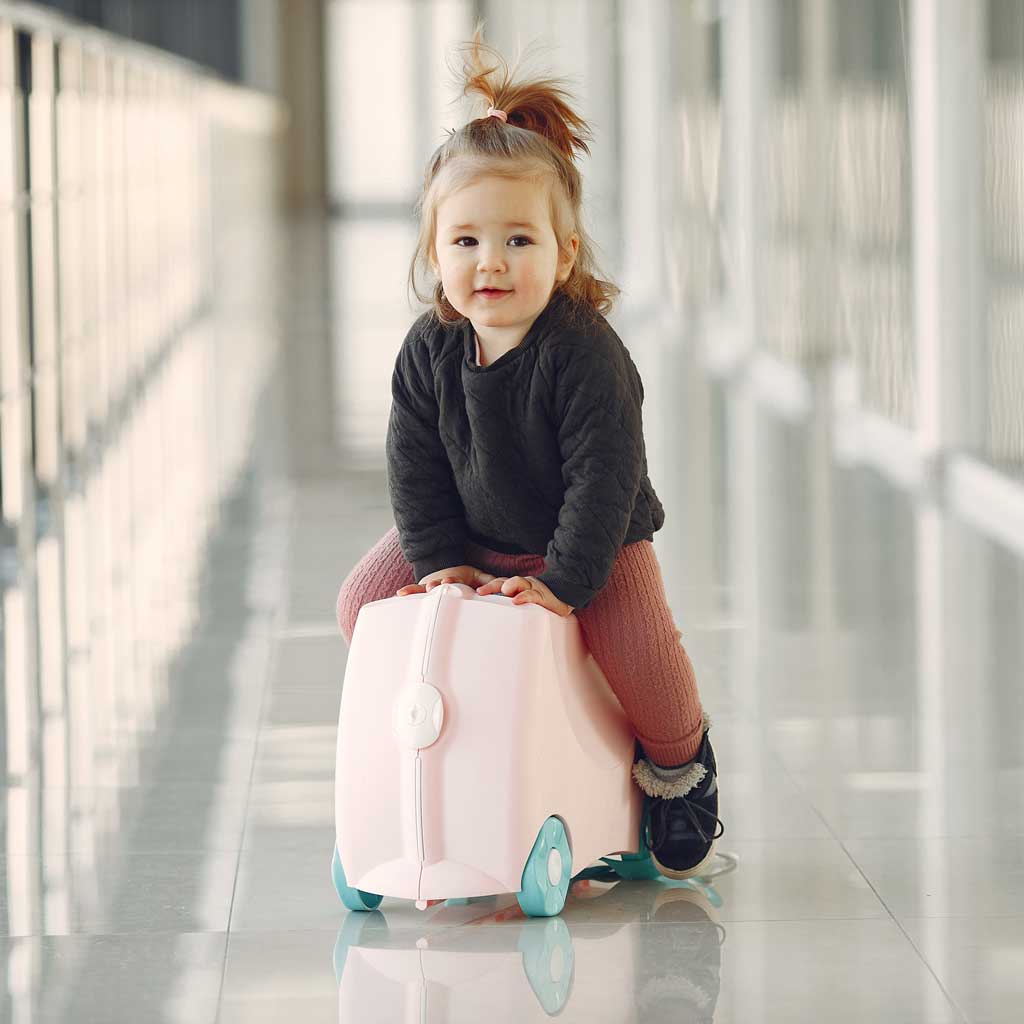 Be mindful of baggage allowances and fees
One of the biggest financial stings at the airport are additional baggage charges. Most airlines are strict when it comes to enforcing their baggage allowance policies.
If you have gone over your agreed baggage allowance. Or have brought more bags than agreed in your booking confirmation. Many airlines will charge you a significant fee to check these additional items onto your flight .
When booking your flights, ensure you are aware of your allowed baggage. Consider upping your allowance for an additional fee if you feel it may not be adequate.
Although this will incur an additional cost on your booking. It will work out much cheaper than paying this at the airport, at the request of the airline operator.
Decant your liquids
When flying with hand luggage only (to cut down your travel costs) be mindful that carry-on liquids are still limited to 100ml bottles.
Many fall into the trap of purchasing miniature bottles which fit within the allowance.
However, miniatures are expensive! Purchasing several 100ml bottles can actually work out more expensive than purchasing your standard sized shampoo and shower gels.
Rather than paying high prices for miniature toiletries, cut costs by decanting liquids. Plastic bottle travel set can be purchased from retailers such as Boots or Amazon.
We love this 11 piece travel set with its own airport security liquid bag.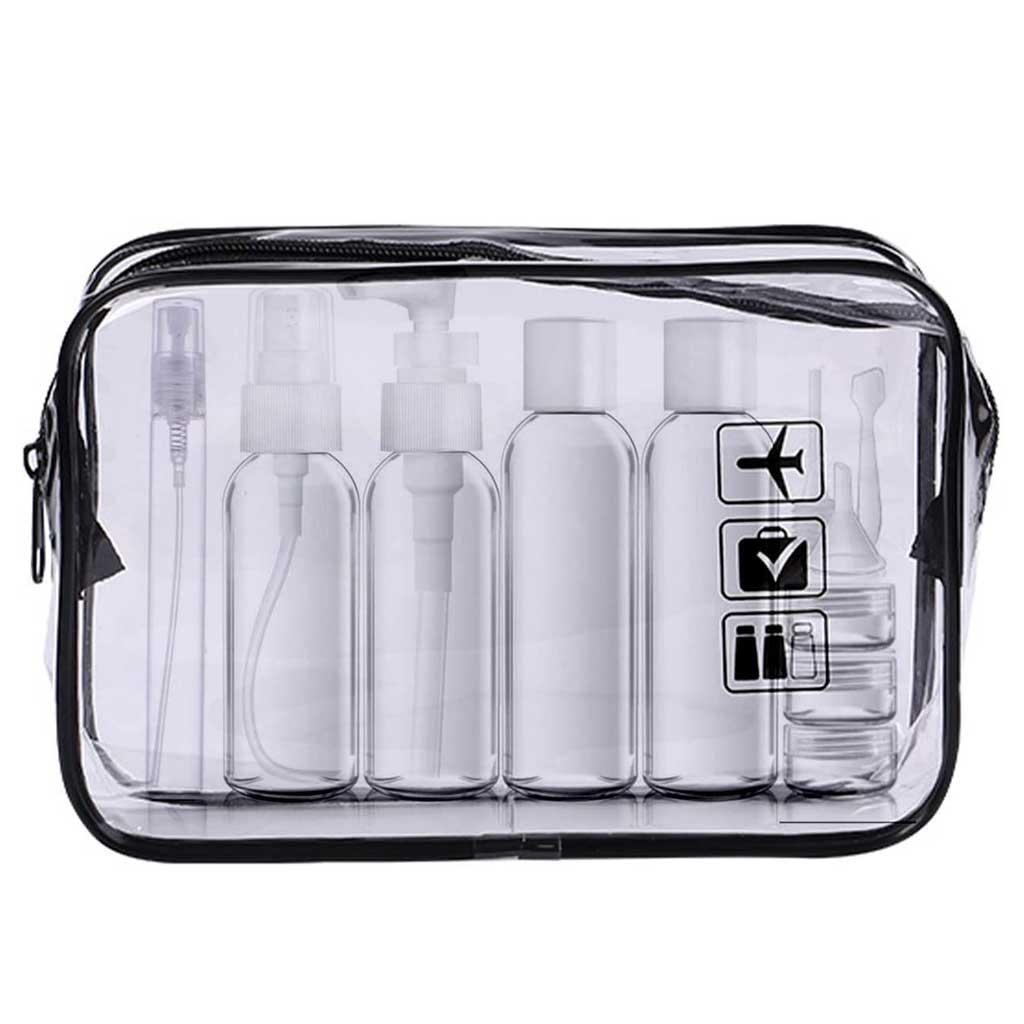 Bring packed lunches
Dining in the airport can also be extremely expensive. Especially if you are travelling as a family with lots of healthy appetites.
Typically, airport food works out approximately 10-15% more expensive than high street restaurants.
Preparing packed lunches is a great way to avoid the costs of buying food and drink in the airport. Or once you're on the plane.
You are able to take most solid foods through airport security. But be mindful that solid foods can obstruct the X-ray machines during security checks.
If you are bringing solid foods in your hand luggage, many airports recommend removing them from your bag before the X-ray machines. Or allow extra time, as it may mean that your bag will also require a manual search.
Pack empty water bottles in your hand luggage
Although you are able to bring food through airport security, water bottles over 100ml will not be allowed through. Avoid having to purchase more expensive bottled water in the airport, by bringing your own empty water bottles. These can then be filled with water from the free refill stations or bathroom taps once you have gone through airport security.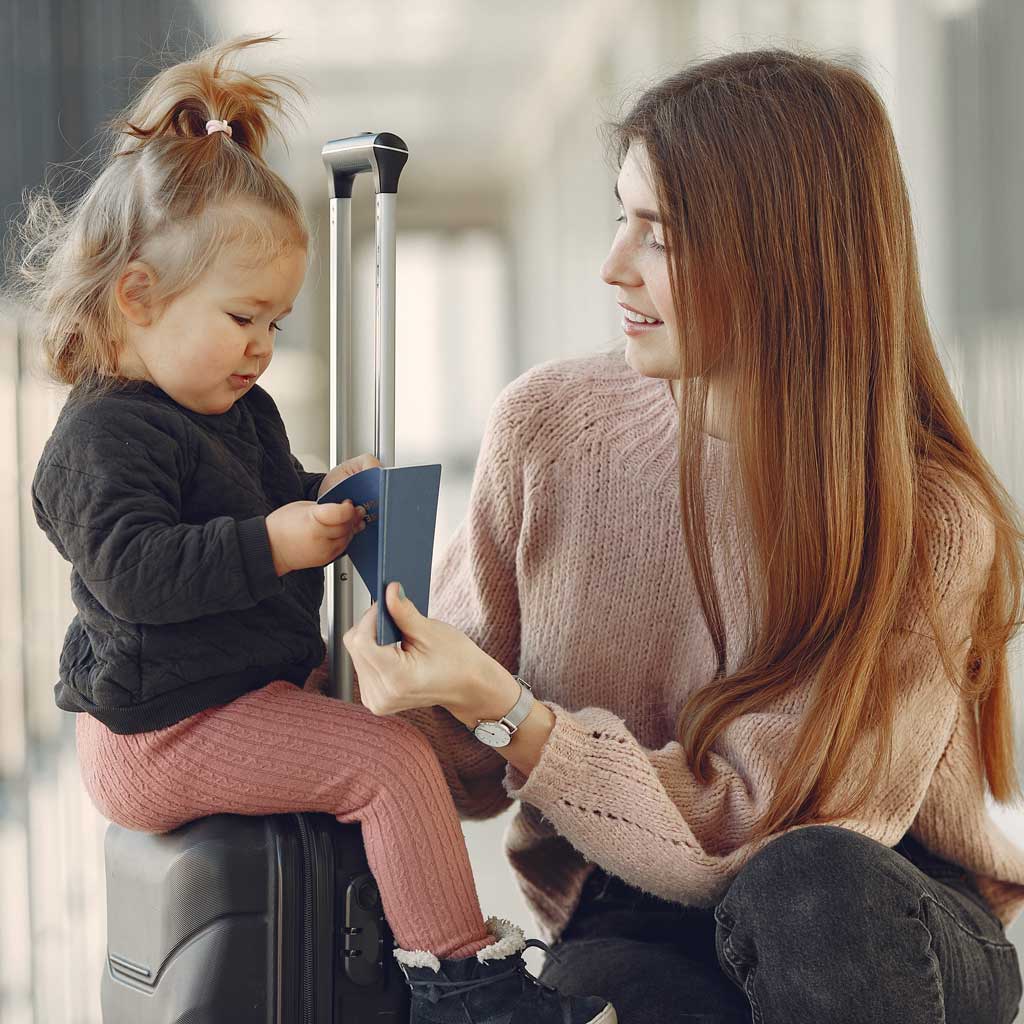 Book the airport lounge
If you are planning on purchasing food and drinks in the airport, and are travelling as a group, booking the airport lounge can surprisingly work out cheaper overall.
For example, the airport lounge at Manchester Airport can be booked at £44.99 per guest. It will give you access to food, complimentary alcoholic beverages, and unlimited hot and cold soft beverages.
Pre-book your airport parking
As with booking your flights, airport parking works out cheaper when you book in advance.
As well as saving you money, pre-booking your parking will also avoid the stress of paying upon arrival. Plus, it will mean that you've a guaranteed space. This is a great advantage during peak travel times, such as the school holidays.
Avoid drop off fees
If you are getting dropped off via car, you should be mindful of airport drop off fees. Many airports will specify how long the vehicle taking you to the airport is allowed to spend in the designated drop off areas. It's usually limited to just a few minutes. If you do overstay, this can result in a charge upwards of £25.
Travel via public transport
If you want to avoid spending on drop off fees, taxis, or airport parking, opt for travelling to the airport via public transport.
The majority of airports are well connected to train, bus, underground, and tram routes, and can work out significantly cheaper, depending on where you are travelling from.
If you are travelling as part of a group, a group train ticket booking will work out cheaper. Plus it negates the complication of travellers having to purchase their own individual tickets.
Groups of 3 – 9 adults travelling together can get ⅓ off the price of off-peak tickets! Something to consider if your flight times align with off-peak train times.
The majority of train companies will provide an option to book group tickets at a discounted rate.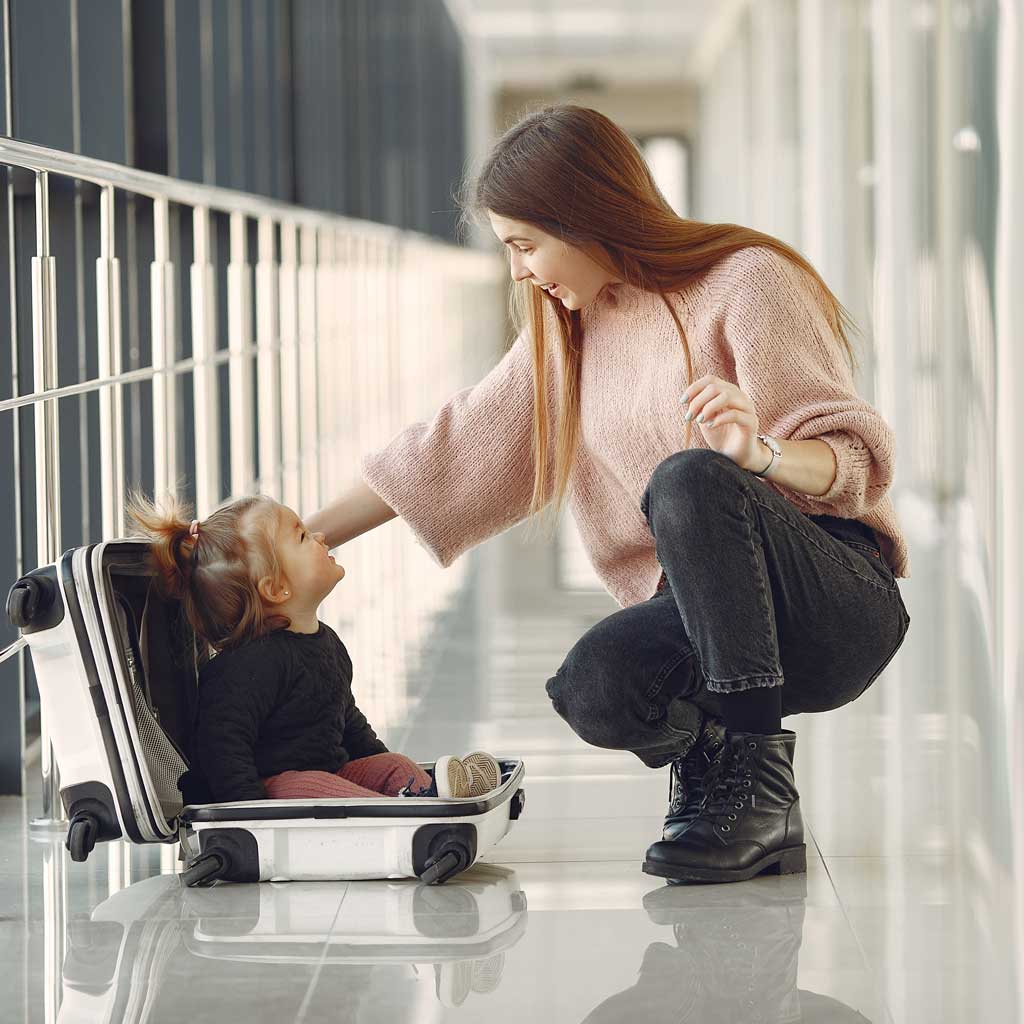 Shop for deals in the airport
Many travellers are keen to shop for deals and discounts in the airport duty free shops. Especially if you have disposable cash! However, it is always advisable to be mindful of whether you are actually getting a good deal or not.
Take the time to research the RRP of products in duty free. And ensure whether you are actually getting a deal before purchasing.
Try to plan any duty free purchases ahead of your travels, rather than impulse buying. But be sure to avoid purchasing over your allowance, as your purchases will be confiscated.