Smoby is a one-stop shop for playhouses and outdoor activity toys! The playhouses and play spaces come in all shapes and sizes, offering an array of features to make role-play in the garden as realistic as possible! And the Smoby's outdoor activity toys offer a thrill a minute and promise to keep the kids entertained for hours at a time!
If you're in the market for some fun in the sun, check out this awesome selection of outdoor toys from Smoby!
Smoby Garden Playhouse
Available from Argos (RRP £299.99)
The Smoby Garden Playhouse is a must-have for families that love the great outdoors! Bringing the natural real world into the role-play world for lots of green-fingered fun, this super playhouse comes complete with 15 accessories, including guttering to filter rainwater and fill up a water butt, a watering can to fill and water the plants, a plant trellis to hang and care for plants, and a detachable worktop, which can be attached to the inside or outside of the house. Sturdy and secure, this little piece of gardening real estate is UV resistant and perfect for little ones aged two years and over.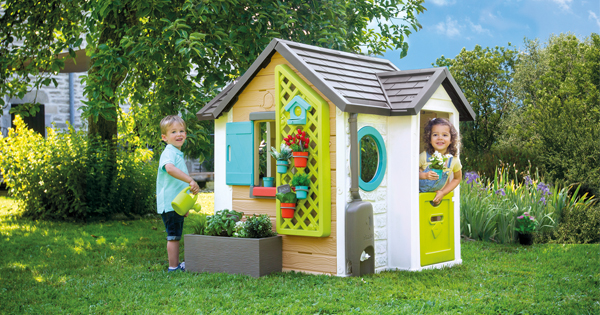 Smoby Neo Friends Playhouse (also available with Kitchen)
Available from Argos (RRP £299.99; £349.99 with kitchen)
The fully-customisable Smoby Neo Friends House comes with six windows and shutters, a functioning doorbell, secret door compartments for hide and play, and a picnic table to the rear of the house. This awesome playhouse can be purchased both individually or with a kitchen extension. What's more, the Neo Friends House is compatible with individual accessories, allowing little ones to customise their little play pad!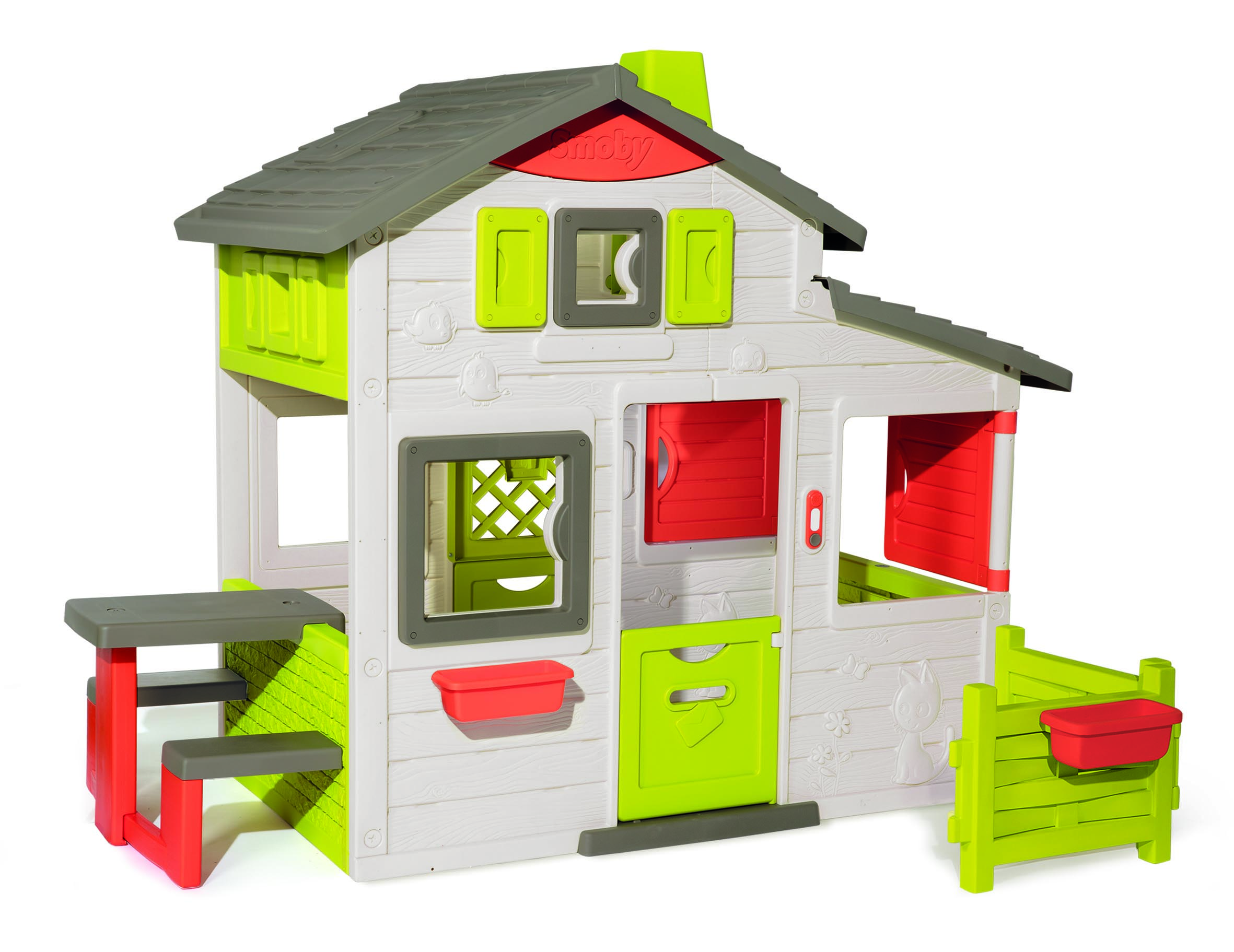 Smoby Teepee
Available from Amazon, Argos and Very – just in time for spring! (RRP £179.99)
The all-new Smoby Teepee is one of kind! It's the first plastic Teepee on the market, meaning that it can be used both indoors and outdoors. What's more, it not only looks great with its beautiful modern design, but it's also designed for long-lasting fun, thanks to its adjustable sizing. Parents can tailor the height of Smoby's Teepee, taking it from 1.59m to 1.83m tall. As a result, this clever little play area is ideal for kids aged two-years-old right up to the age of 10 (and possibly a few adults too!).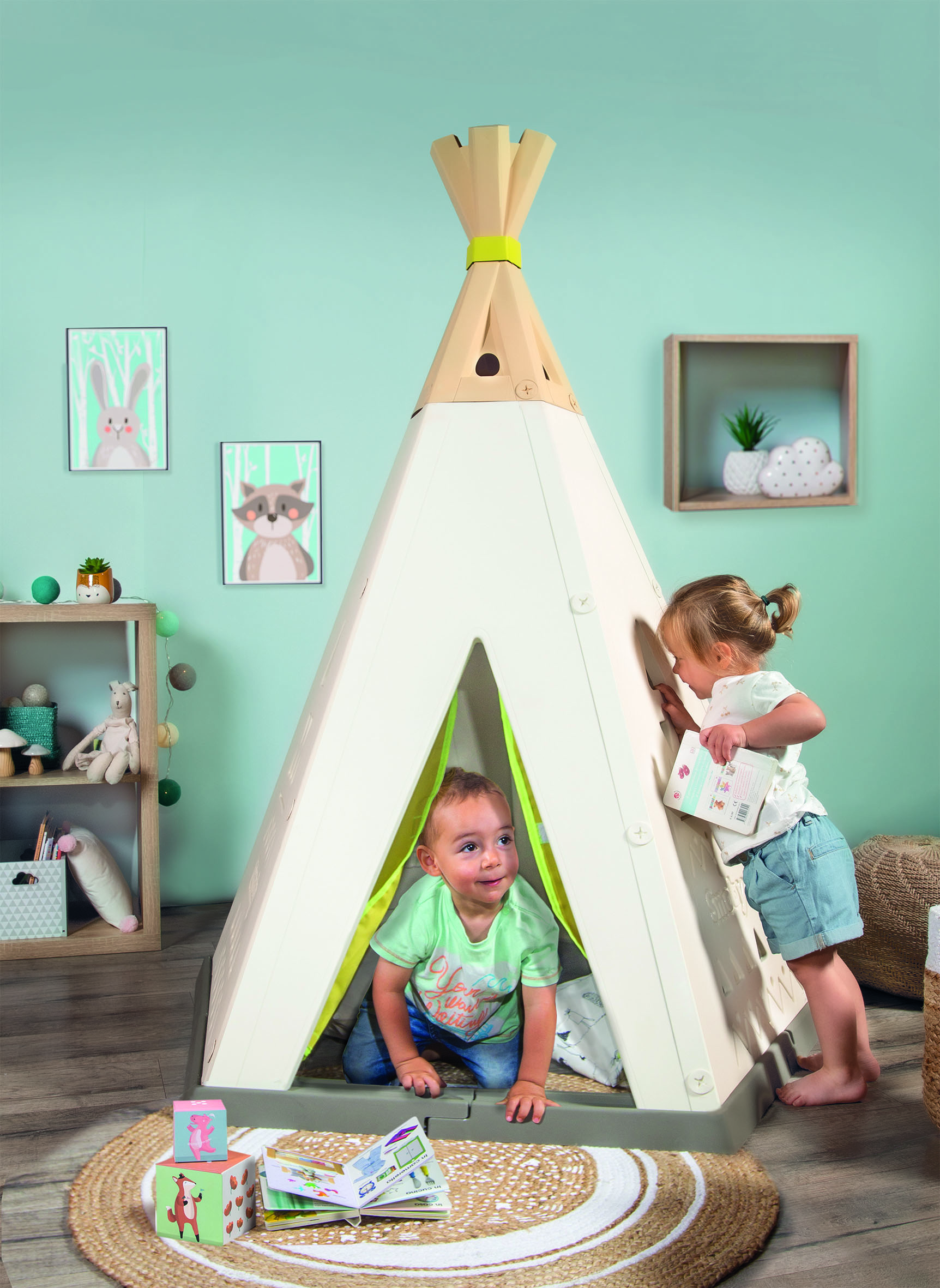 Smoby Funny Slide
Available from Amazon (RRP £129.99)
Get ready to slip and slide on the bright and colourful Smoby Funny Slide! This double wave chute means kids can slide over 2m! The Funny Slide has extra stability and safety features thanks to the extra wide base. It also includes the option to hook up a hose to create a fab water cascade effect!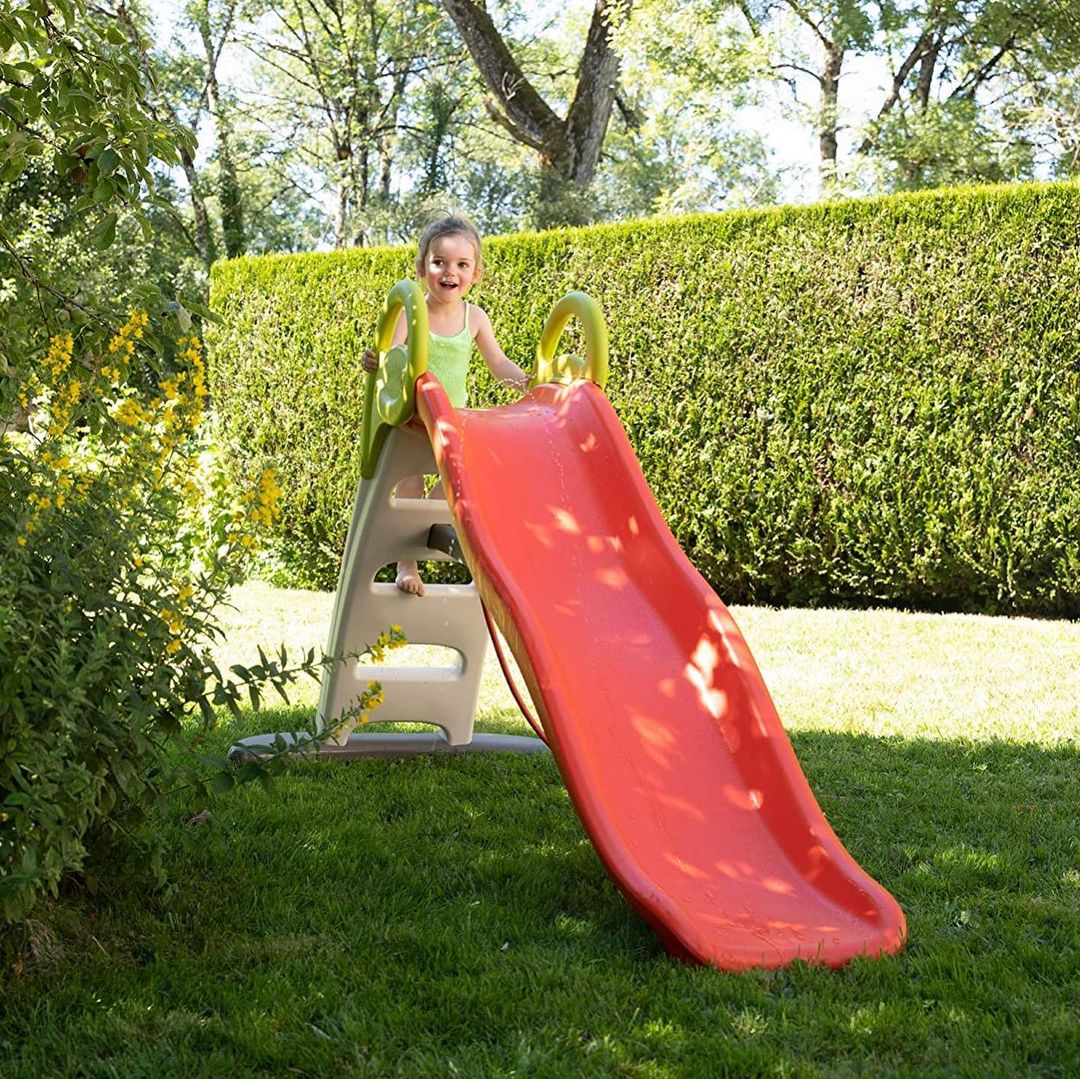 Adventure Car
Available from Very (RRP £219.99)
The Adventure Car is an outdoor game that will keep your children occupied for hours with the many activities it offers! Children from 18months+ will be able to imagine many adventures from the driving seat even being able to steer with the moveable wheel. While the drive is busy, the passenger can take a trip down the attached slide and glide down 1.5M of colourful waves! What's more, mums and dads can hook up a hose for an added water cascade element.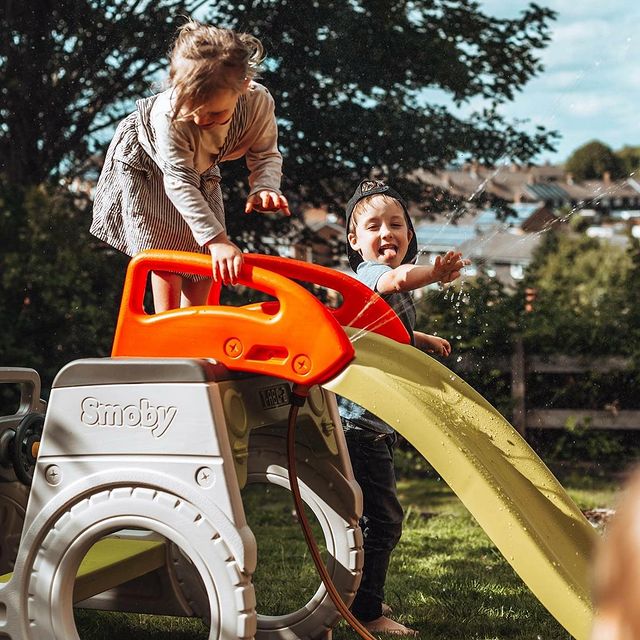 Sand & Water Table
Available from Very (RRP £59.99)
Kids love messy play and this outside table is ideal for lots of sensory fun! What's more, this fab table is compact and perfect for small spaces! The Sand & Water Table comes with two removable trays for sand and water, along with a host of accessories including a shovel, rake, boat and two sand moulds. Once children have finished playing, parents can pop the lid back on to protect the sand… ready for the next messy play session!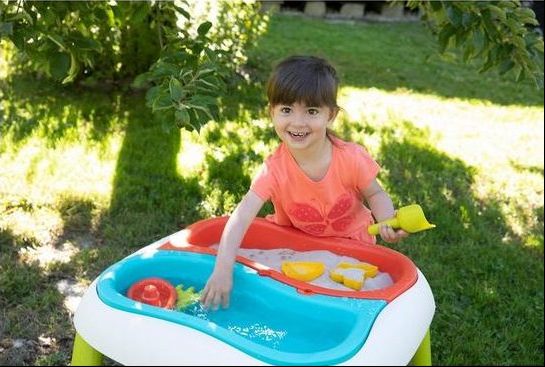 Which outdoor toys would your little one love best? Let us know on our Facebook/Twitter pages!
To head back to the main takeover page, click here – there's competitions, free downloadable activities and plenty more to discover from Smoby!