It's tough bringing kids to restaurants, especially when they just want to run free, are prone to tantrums and have a tendency to throw food from across the way. Some restaurants just don't cater for children and we're sure we've all had a peaceful dinner interrupted by boisterous little ones. When you haven't filled your handbag with activity books to keep the kids entertained it feels as though the whole world, or in this case restaurant, is against you. But don't panic, we've done our research and these five family restaurants tick the bill when it comes to healthy yet fun food options and activities to keep the boredom at bay.
Harvester
Harvester has been serving up delicious pub style grub since 1983 and we're sure you've all heard of it. Harvester is renowned for its family-friendly atmosphere, affordability and unlimited salad bar that plays host to warm crusty bread rolls, sauces and lots of colourful veg. Even the pickiest of little eaters is sure to find a vegetable they like there! The Kids Meal Deal also provides plenty to choose from with a choice of 'smaller bites' for under 5s, 'bigger appetites' for under 7s and 'Harvester recommends' for under 10s. Little ones can choose from two vegetables or one side and one piece of veg to accompany the meal. The meal is followed by a dessert and a glass of squash or milk. Click here to view the different food options and pricing.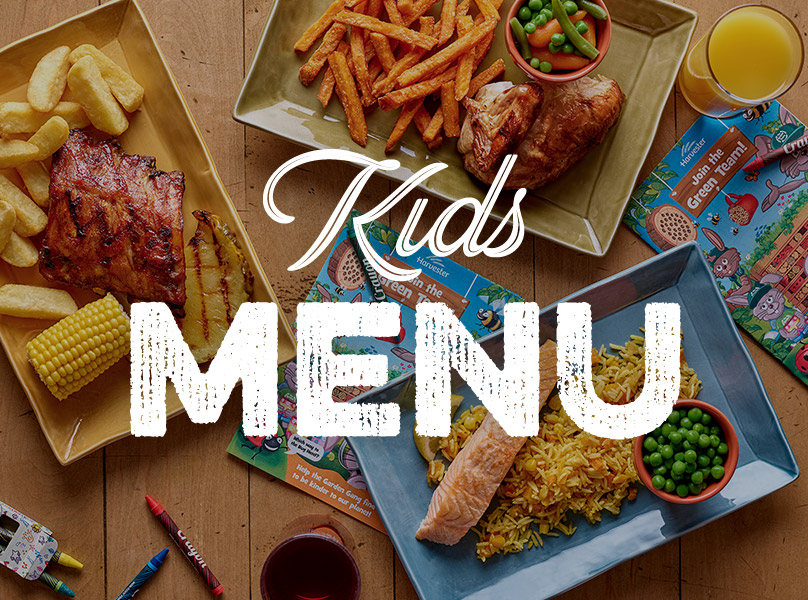 Wagamama
The food at Wagamama's always tastes so fresh, is healthy and a really great place for kids to try Japanese food with its bench style dining experience and child-friendly chopsticks. Wagamama offers mini Japanese dishes for kids and is the place to go if you want to broaden your little ones food horizons with oriental cuisine. Young diners can choose from the mini chicken ramen, mini chicken katsu with curry sauce, mini grilled fish noodles and more. Click here to see the full kids menu.
Giraffe
With over 35 restaurants in the UK and five outside the UK, Giraffe really is a world kitchen.  Serving breakfast, lunch, dinner and dessert, Giraffe's menu is so diverse! You can expect to find enchiladas, burgers, curries, tapas and so much more. There is something to tickle everyone's palate making it the ideal spot for family get-togethers. Giraffe has got little monkeys covered with its delicious Kids Meal Deal that includes a main, a drink and a yummy pudding for just £6.50 (excluding Giraffe Southbank Centre)! Little ones can choose from the tasty Sunshine Chicken Salad, the Kids Beef Burger & Fries or the favourite Katsu Chicken Curry. Kids can charge their batteries with one of Giraffe's fruity smoothies and sweeten their meal with the delicious Strawberry & Banana Lollipops, served with a yummy chocolate dipping sauce. Keep them entertained with the fun-filled kids' activities pack (provided on arrival) while you're enjoying freshly cooked food and sharing cocktails. Giraffe tends to be quite busy too so it won't matter if your kids are a little noisy!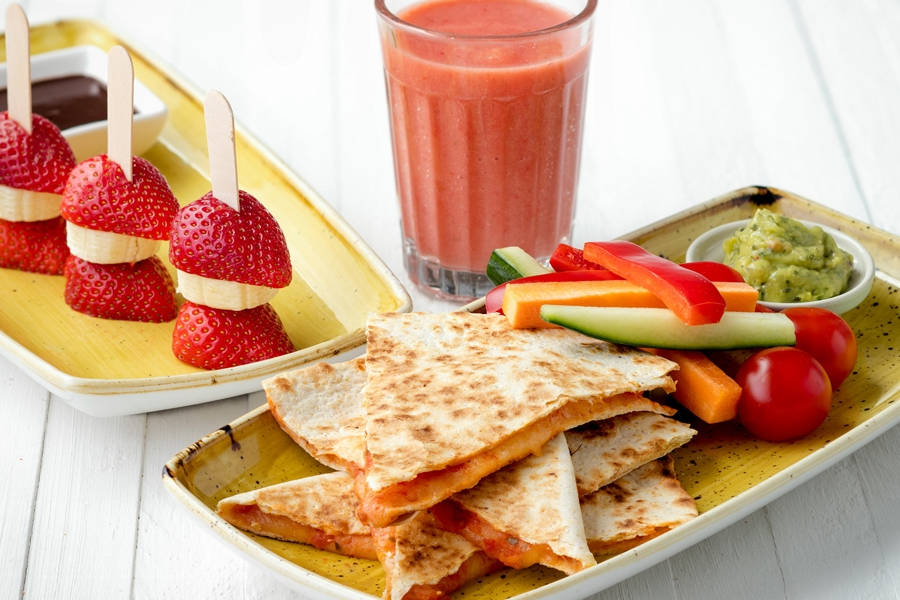 Carluccio's
Italian chain Carluccio's offers great quality, authentic Italian food at sensible prices. Children can choose from a range of tasty mains including chicken breast with tomato & cheese, fish fingers and a ham & cheese piadina sandwich. Pasta & risotto dishes include spaghetti with pesto, spaghetti with meatballs, lasagne, ham & pea risotto and more.  Little ones can brighten up their mains with sides including broccoli, peas, green beans, roast tomatoes and roast potatoes.  Kids can wash down their meals with fresh apple or orange juice or milk, all on the house FYI.

Bill's
British chain Bill's has a dish for every mood, think fluffy pancakes, smashed avocado on toast, mezze platters, light bites and comfort food. Bill's children's menu serves a range of fresh and tasty food that will delight even the fussiest of eaters. There's a real range of choice with vegetable sticks and hummus to start, mains including classics like sausage and mash, cod fish fingers and macaroni and a variety of puds to finish off.  For just £6.95, little ones can get a three-course meal with a choice of either apple or orange juice. Click here to find your nearest Bill's.
Where do you like to take the kids out for a bite to eat? Let us know by commenting below.