Don't you just love a great film? Well here's a whole list that we can't wait to see in the New Year, some for children and some…well let's just say, not so much!
Toy Story 4
Kicking off our list with a true Disney classic, Toy Story 4! Despite so far only being teased with a mini trailer, we and our little ones are over the moon that the characters from Toy Story will be back on our screen! We just simply cannot wait until we can once again join Woody and the gang on a brand new adventure on the big screen. All we've got to say is…there's a snake in my boot!
Click here for the official teaser trailer!
Dumbo
Speaking of Disney, another classic that we all just can't wait to go and see in the cinema is Dumbo, the young elephant whose oversized ears enable him to fly!  Is it just us, or are we being spoilt by Disney this year with all of these fantastic new films on the way for 2019? Not that we're complaining or anything! There's no doubt in our minds that Dumbo (2019) is going to be a new firm family favourite in homes throughout the UK. We wonder how Disney will bring this 1940's classic to life!
Click here to view the trailer!

How to Train your Dragon: The Hidden World
Moving on, we are also very excited to hear of the soon to be released How to Train your Dragon: The Hidden World! Now we can't talk for all children out there, but our kids are huge fans of fantasy action films (We're also quite partial to a fantasy action film ourselves to be quite frank). This upcoming DreamWorks Animation film, entering its third instalment and acting as the sequel to How to Train Your Dragon 2, is scheduled for release on February 22, 2019. Make a note in your diaries ladies, this is definitely not one for you and your little ones to miss!
To view the trailer, click here!

John Wick: Chapter 3
Not for little eyes, the third instalment of the 'John Wick' series is definitely one not to miss! Whilst details on the plot have not particularly been discussed as of yet, there's no denying that we are in for an action-packed, jaw-dropping and oh-so bloody adventure with the iconic Keanu Reeves. Set to be released on May 17,  we cannot wait to get involved in all the drama as Mr Wick fights to survive another day! If you haven't already, we recommend watching the first two instalments…then you'll know why this film has made it on our list.
Isn't it Romantic
What better way to end our list than with a rom-com. Who doesn't love a good old rom-com? We love a rom-com! Don't you just love a rom-com? Ok, that's enough of using the word rom-com… Getting back to the point, the trailer for 'Isn't it Romantic' has been released and we simply cannot wait! Any film with Rebel Wilson acting as the leading protagonist is destined to be a showstopper.
To view the trailer, click here!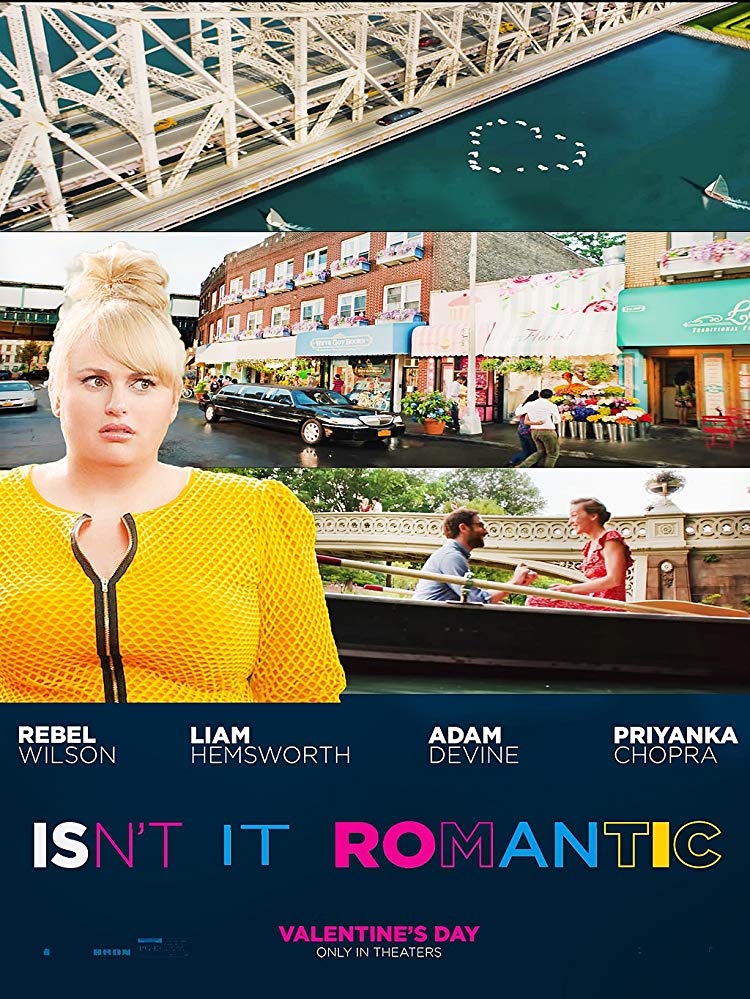 What films are you looking forward to watching in the New Year? Let us know by commenting below.