Casdon has taken the reigns at UKMums.tv for a fortnight of role-play fun! With 75 years' experience in creating playtime memories, Casdon creates exciting toys to help kids learn through pretend play!
There are so many benefits of make-believe fun! It stimulates a child's imagination, and it encourages children to be curious about the world around them. Encouraging pretend play is also a fantastic way to support your children's early development. It can help to improve key skills, such as communication, social interaction, thinking, planning and more!
Casdon's role-play toys and replica appliances are designed to enhance pretend play, inspiring new possibilities! There are so many great toys to choose from, which is fantastic, but it can make it tricky to select just one item from the range!
We've been busy scouring the toy shelves to bring you some of the highlights of the collection. Keep reading for four of our favourites from Casdon…
Casdon's Mr Kipling Cake Stand with Tea Set – RRP £18.00
Time for a tea party with Mr Kipling cakes! This lovely set features eight cake replicas: there are French Fancies, Battenberg, a jam tart and a cherry bakewell. Each one has a different shape underneath to match up with those on the two-tiered cake stand. There is also a tea set, cups, saucers and cutlery, meaning that this super set contains everything needed for little ones to host an exceedingly good tea party!
Available from Boots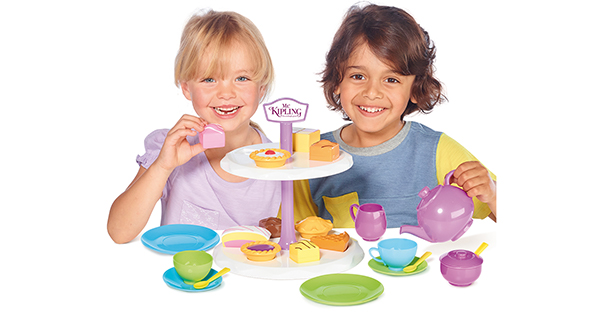 Casdon's Morphy Richards Kitchen Set – RRP £18.00
Complete set of Morphy Richards replica kitchen appliances – for breakfast or teatime role play! The set includes a fillable coffee maker and the water pours into the jug. There is also a kettle that features a water level indicator, as well as a toaster with 'pop-up' toast. Also included is crockery, cutlery, and even play food!
Available from Selfridges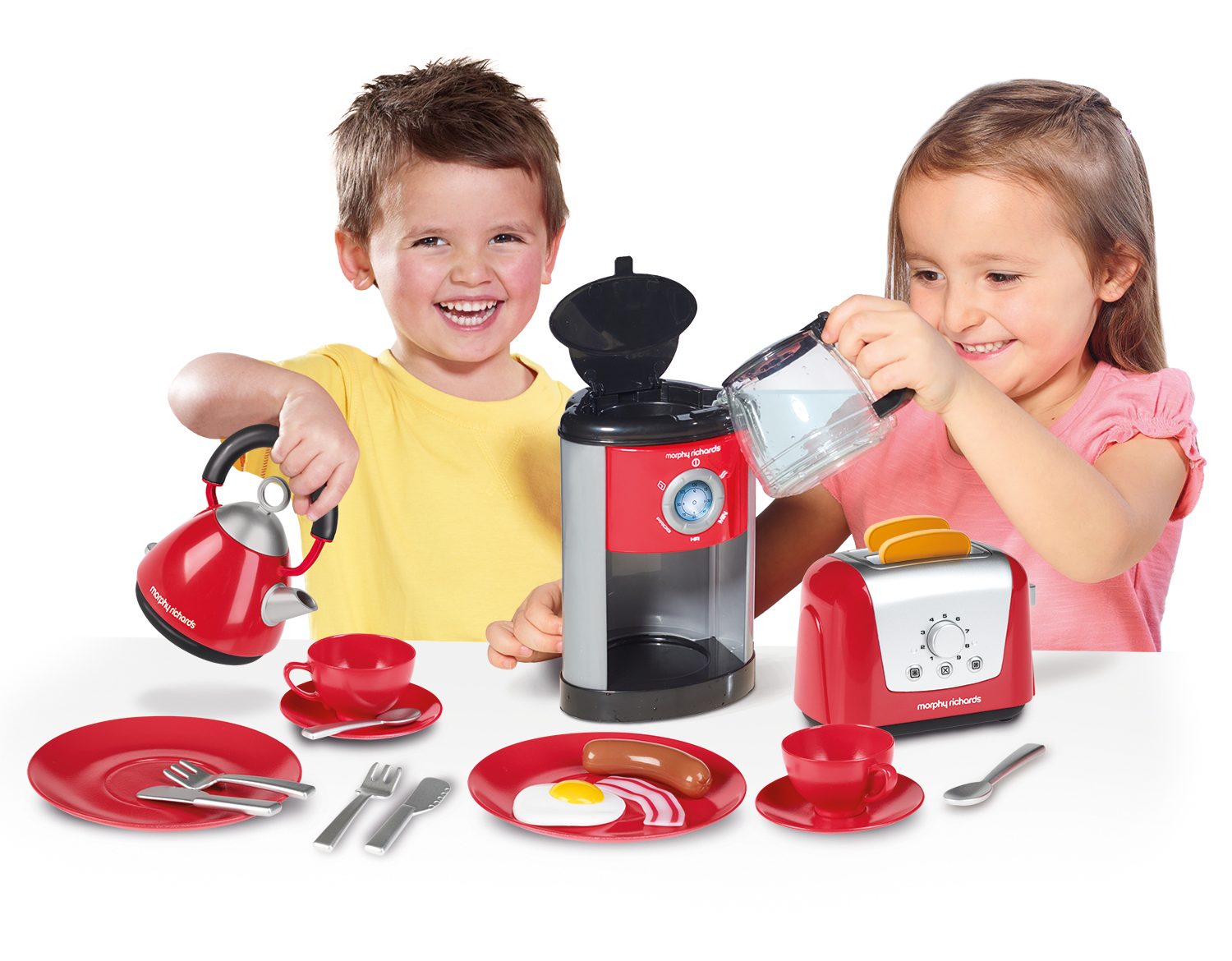 Casdon's Little Shopper Self-Service Supermarket – RRP £45.00
This nifty electronic till is just like today's self-service checkouts – perfect for real-life fun and play! It's packed with features: chip and pin machine; scanner; 'touch' screen; realistic sounds; basket; branded play food and more. This big till is 75cm high and – and it's also big on role-play fun!
Available from Very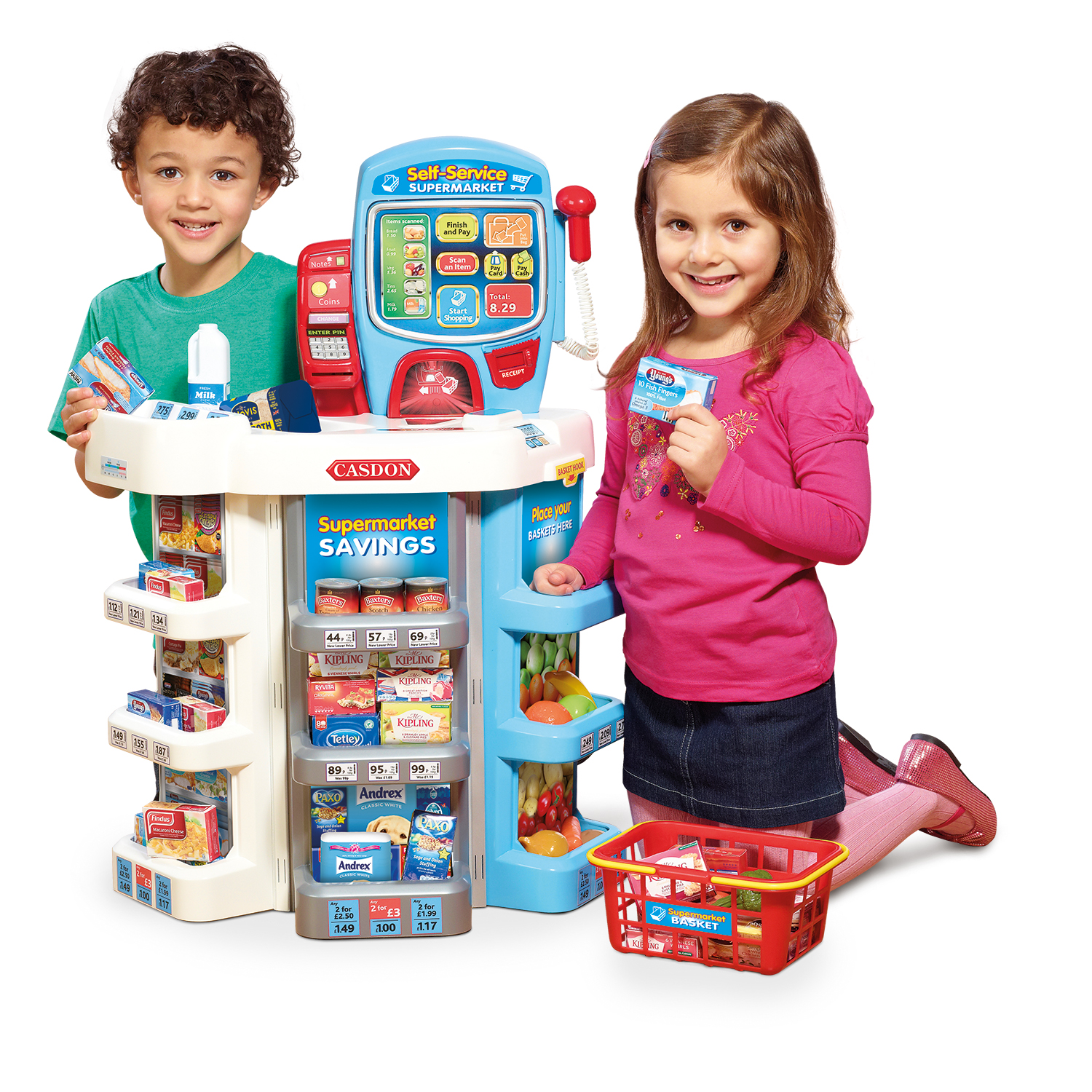 Casdon's Flymo Lawn Mower – RRP £13.00
The warmer spring weather is on its way and it'll soon be time to take the fun outdoors… Introducing Casdon's Flymo Lawn Mower! Kids will love playing with this brilliant replica toy. Suitable for use both indoors and outdoors, it's easy to assemble, with its two-part handle. It has a 'click' sound when pushed along, and it looks just like the real thing with its bright orange dome shape and Flymo logo. So now little ones can enjoy gardening role-play fun, as they pretend to mow the lawn!
Available from Selfridges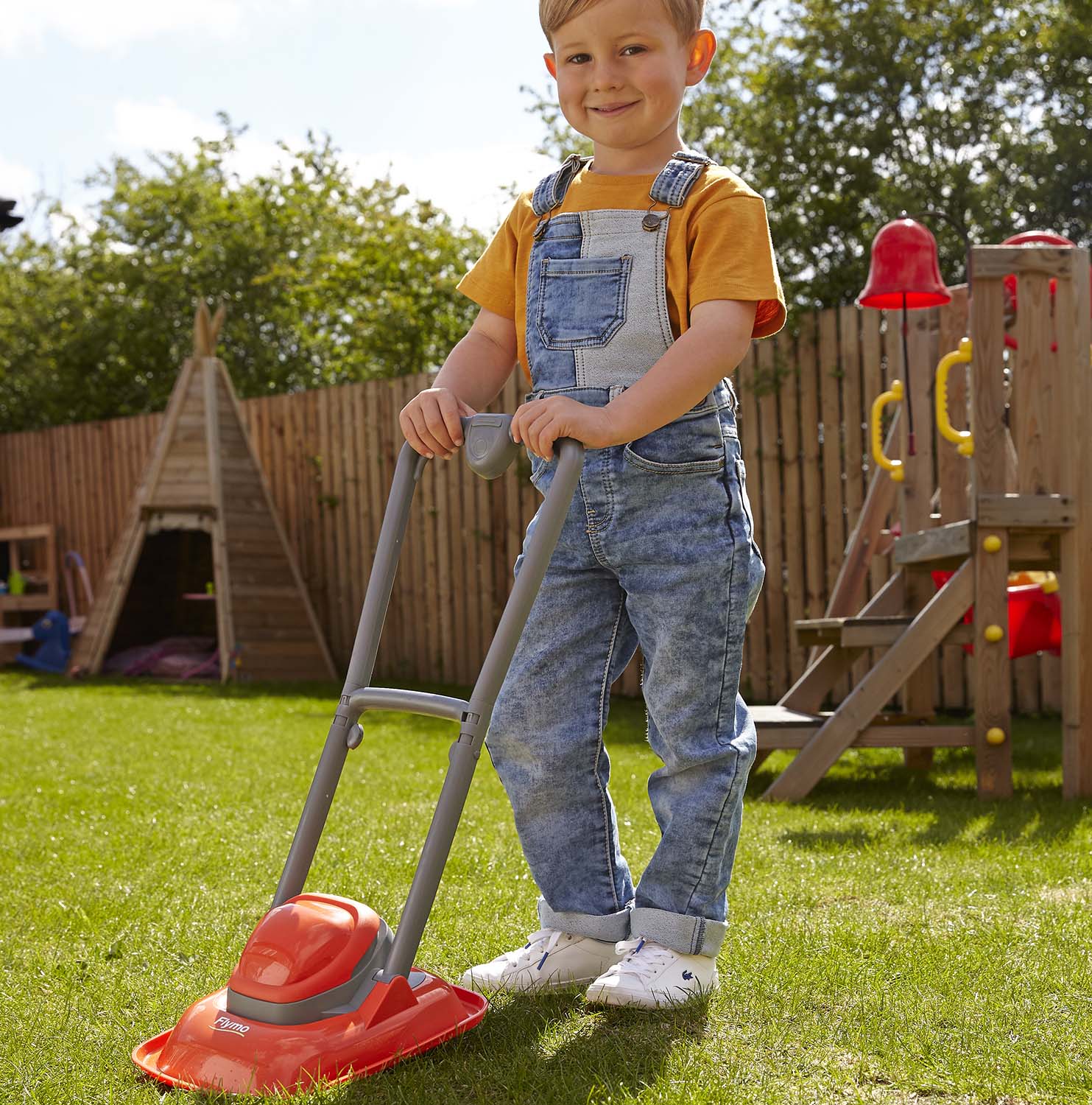 Like what you see? You can shop the range using the shopping links provided. Or, if you're feeling lucky, check out the Casdon competition page for your chance to win a bundle of Casdon toys worth £50!