This week, Trends UK the makers of Paint Pop Paint Sticks is sharing a couple of free downloadable Paint Pop Paint Sticks Father's Day cards — fun, downloadable colour-in cards to inspire families to get creative at home, ahead of Father's Day.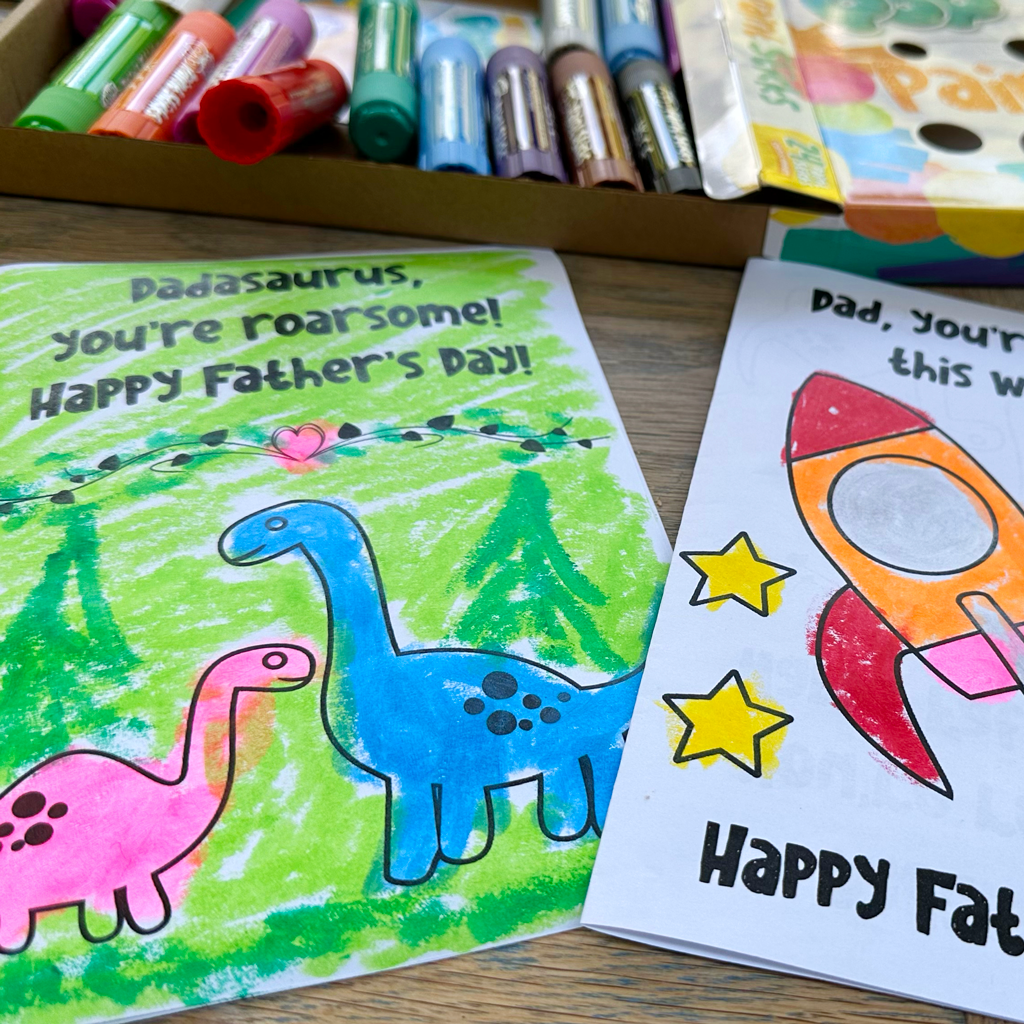 How To Use Paint Pop Paint Sticks To Create Your Father's Day Cards
One of the best bits about Paint Pop Paint Sticks (other than the fact that they offer a fun and convenient, mess-free way to paint) is that there are so versatile!
Kids can use them on all kinds of surfaces: paper, card, canvas, wood – and even glass!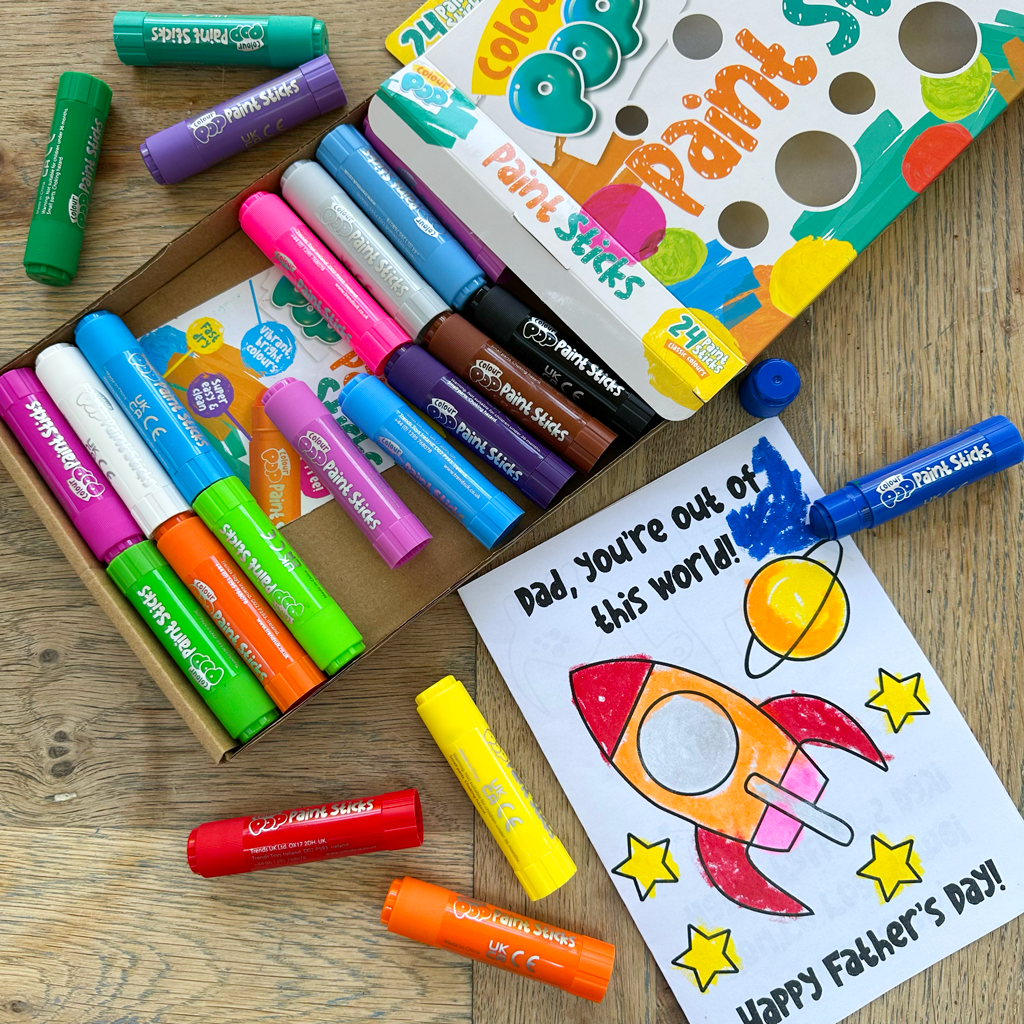 We expect you'll already be bursting with ideas for your next arts and crafts session, but if you're looking for a spot of creative inspiration, here are some great activities for you to try, courtesy of Trends UK.
Simply click the link below to download and print!
Free Downloadable Father's Day Cards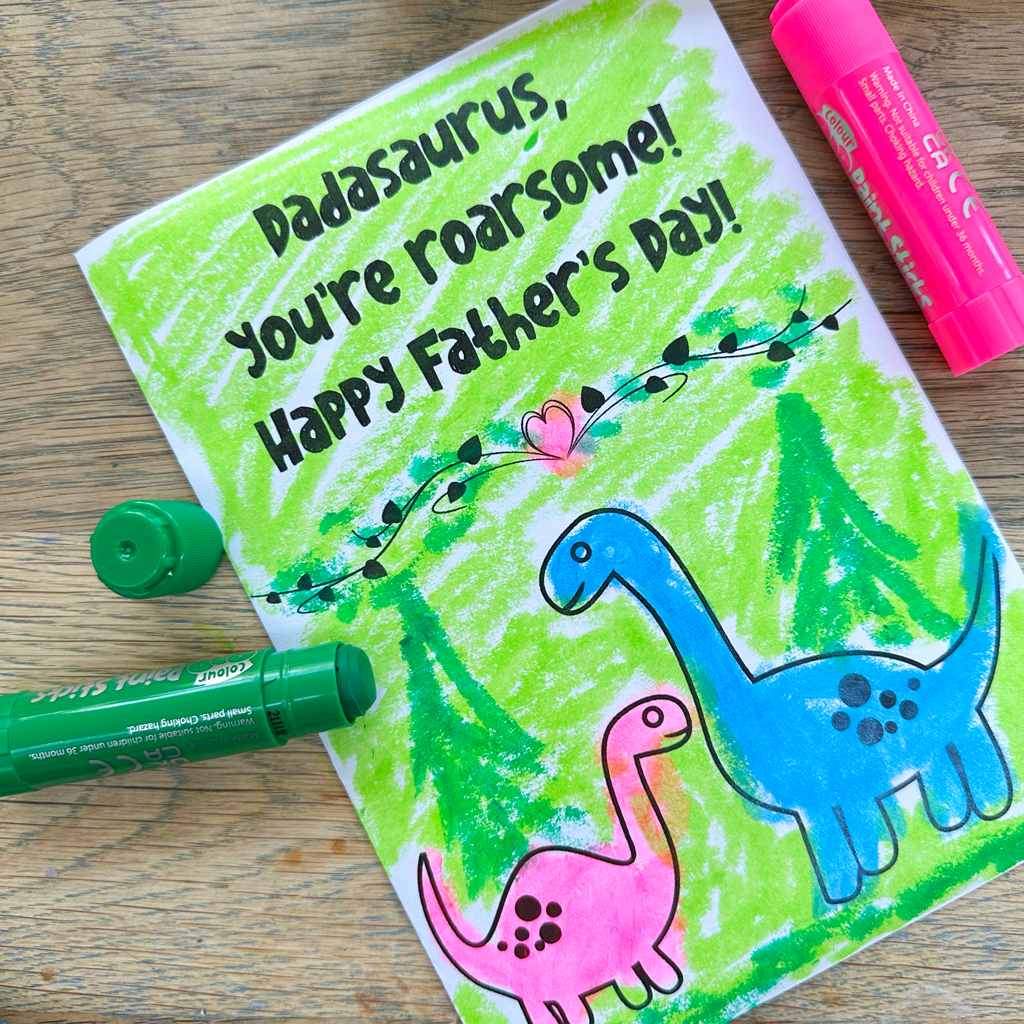 Dadasaurus Colour-In Father's Day Card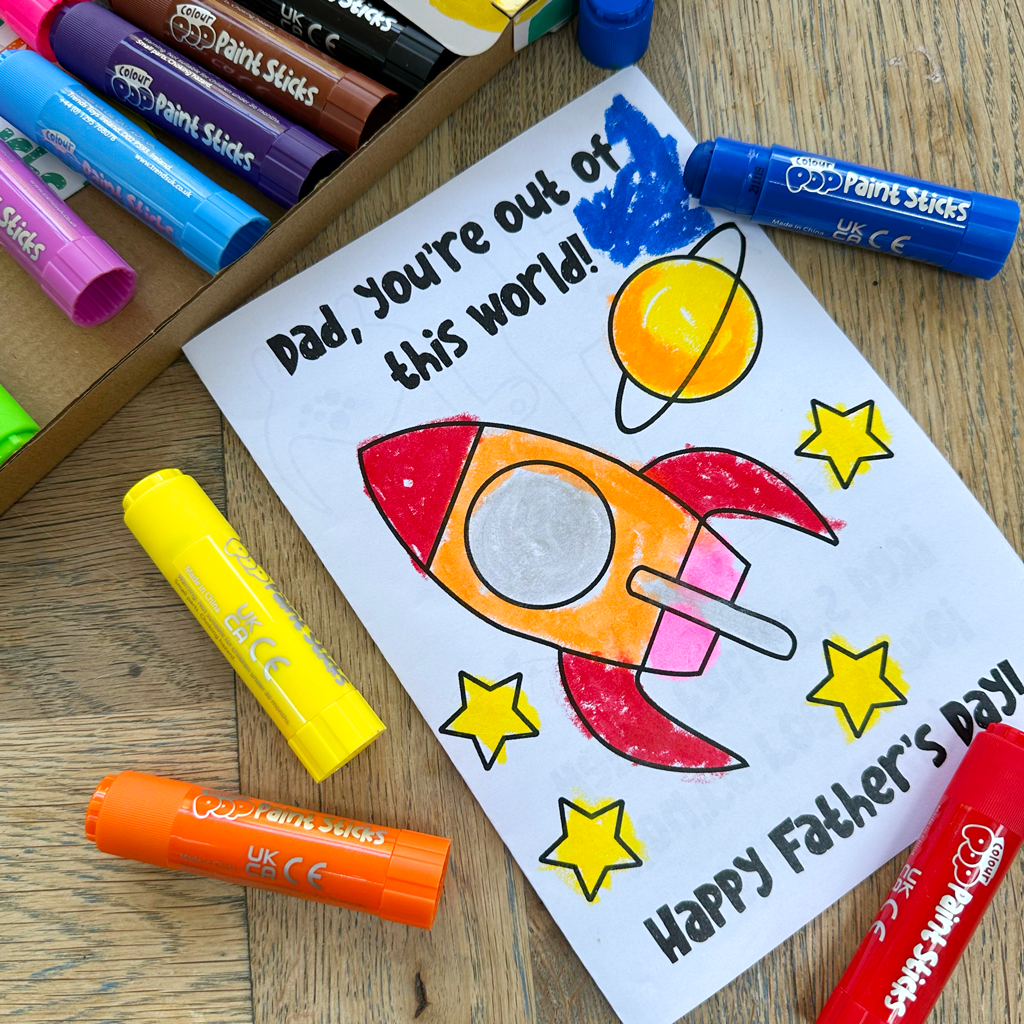 Out of this World Colour-In Father's Day Card
For lots more fun ideas and creative inspiration, make sure you're following Paint Pop Paint Sticks on Instagram and Facebook!
There's always something going on at Paint Pop Paint Sticks HQ – so get following and don't miss a thing!