With the weather improving, it's time to start venturing back out in the garden. Gardening with kids is a brilliant pastime for the whole family – and a great way of getting out into the fresh air!
Gardening not only teaches children about plants and vegetables, but it's also a great opportunity to teach them about work and patience, as well as helping them understand about life cycles and where food comes from.
Don't worry if you don't have a garden – plant up a little pack of seeds or some herbs and grow them in a pot or window box instead.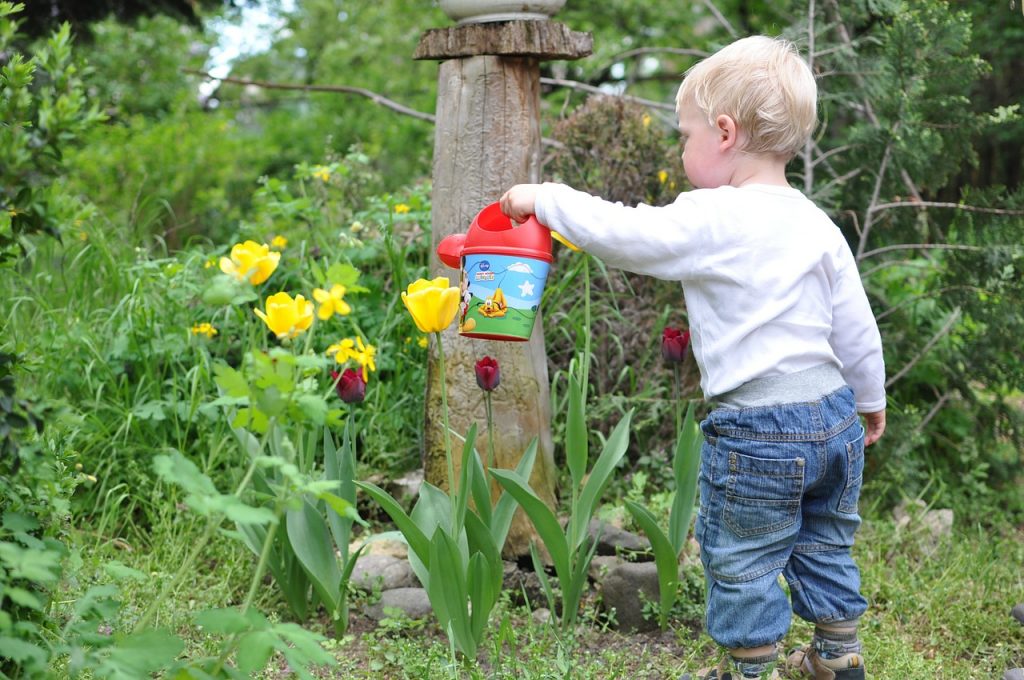 How Can I Make Gardening With Kids Fun?
Let your children explore plants with all their senses
Stimulate all their senses! Show them bushes and plants that rustle in the wind, plants with strong smells and bright colours – these will all help to enrich their gardening experience.
Sensory plants are particularly beneficial for children with special needs and sensory impairments as they help them to enjoy the garden as well.
Involve your children in choosing what to grow in the garden
This will encourage them to get excited about what's in the garden – why not let them have a little area just for themselves so that they can enjoy a little responsibility as well?
Include plants and seeds which are fairly easy and quick to plant and grow – their patience waiting for shoots to appear won't last forever (you can always keep an eye on progress when they're not there, to avoid any disappointment)!
Sunflowers are good for providing easy – and sometimes spectacular – results.
Grow their own food
Sow some cress seeds and watch them grow indoors; then, when it is ready to eat, help them cut it.
Buy some strawberry plants – remember to keep them covered with netting so that the birds don't beat them to eating them!
Plant some potatoes, onions and carrots – this will show them where their vegetables come from.
Always remember to reinforce that they can't eat all of the plants and berries in the garden so that they don't think everything is food.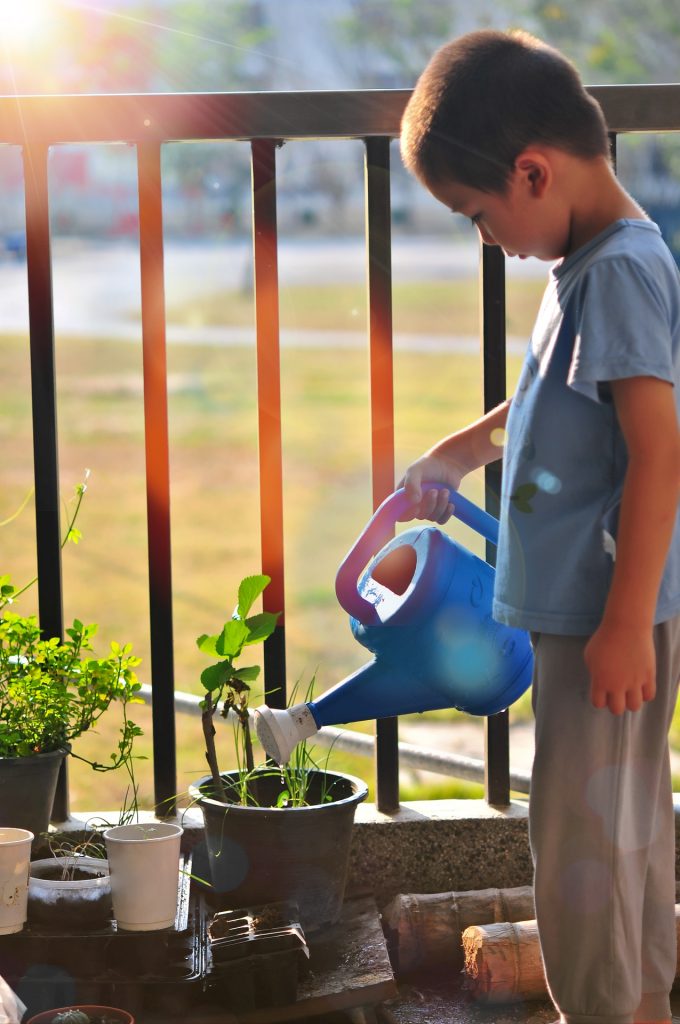 Gardening Tools For Kids
There are some great junior gardening sets on the market.
Children's gardening sets are often just pint sized versions of adult tools but bear in mind, to make gardening fun for kids, they'll need some small tools to use in the garden:
• a wheelbarrow
• watering can
• rake
• trowel
• spade
Having their own tools will make them feel really grown up – and will get them interested in gardening.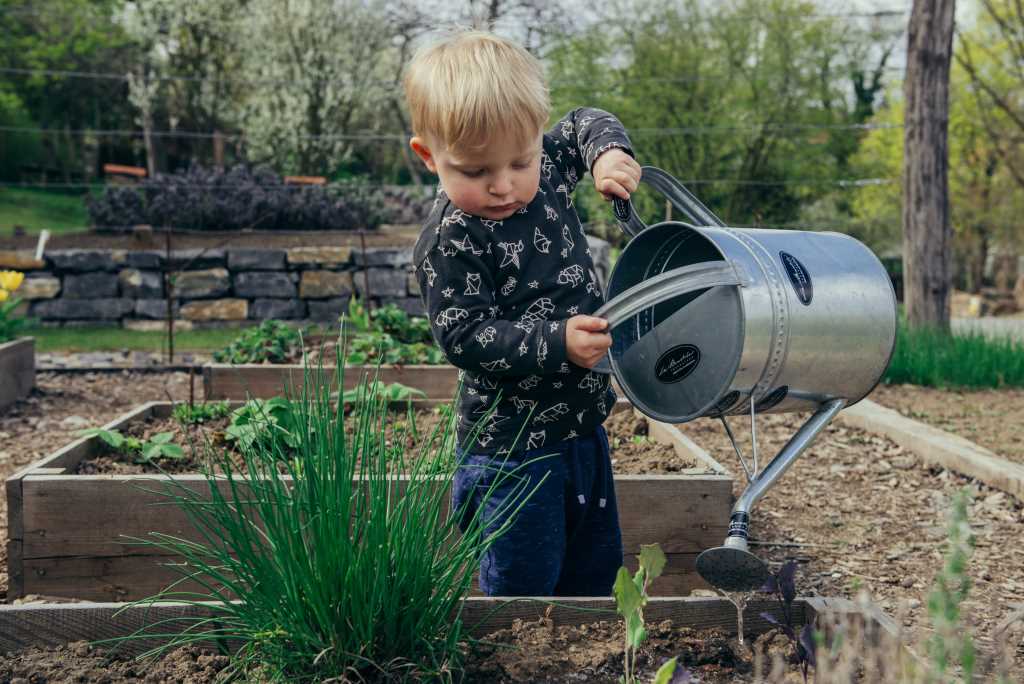 How to Keep them Interested In Gardening
Keep things simple and have other activities ready to keep them interested; make plant labels to mark what seeds have been planted where, or go on a hunt for minibeasts and explain how the bugs and creepy-crawlies are good for the soil and plants.
If you can bear it, encourage them to hold them gently so they can see what they look like.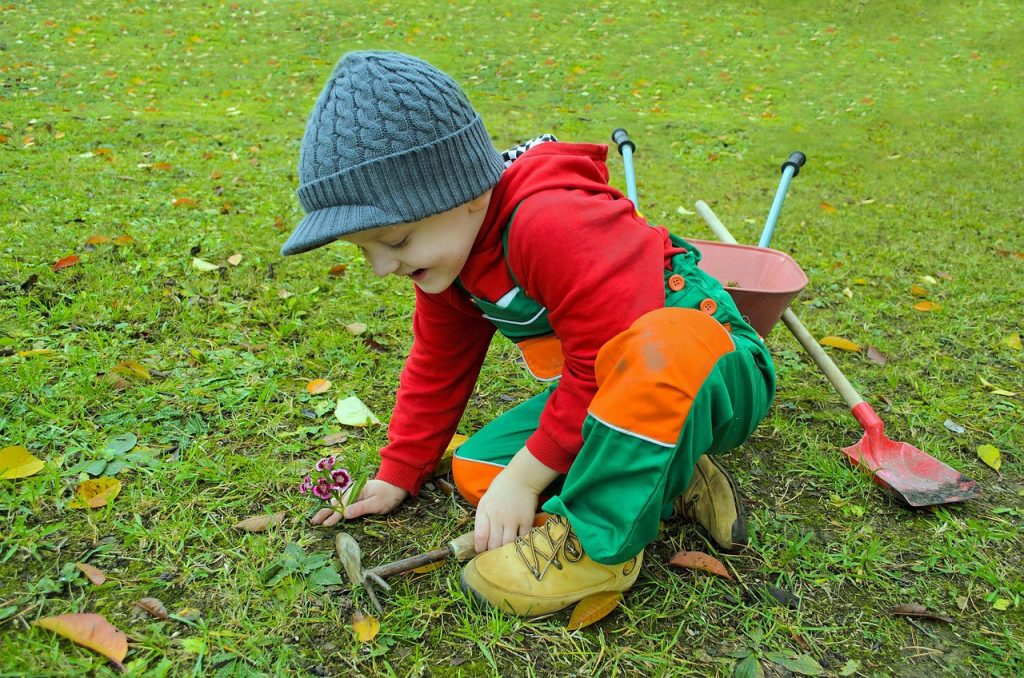 Don't be afraid to get dirty
Kids will love the fact that you don't mind them getting messy!

Keep some old clothes as their 'gardening clothes' so that they won't worry about getting them dirty.

Always remember to put on sun cream and sun hats too!
Most of all, make gardening with kids fun! Let us know what you've been growing with your little ones by commenting down below!