Looking for some easy Halloween crafts to keep the kids entertained over October half term?
Kids of all ages love to celebrate Halloween. Decorating the house (and themselves!) is all part of the fun.
Here are some ideas for decorations.
Crafts To Make for Halloween
1. Decoupage Pumpkin
This time of year it's all about pumpkins and some people can carve all sorts of wonderfully weird and scary images into the sides of these gourds.
But it's not the easiest – or cleanest job in the world so how about decorating your pumpkins instead?
From adding googly eyes (which your toddler can help with) to covering your painted pumpkin with decoupage. Caro from The Listed Home has done hers with florals.
There are lots of alternatives to traditional pumpkin carving.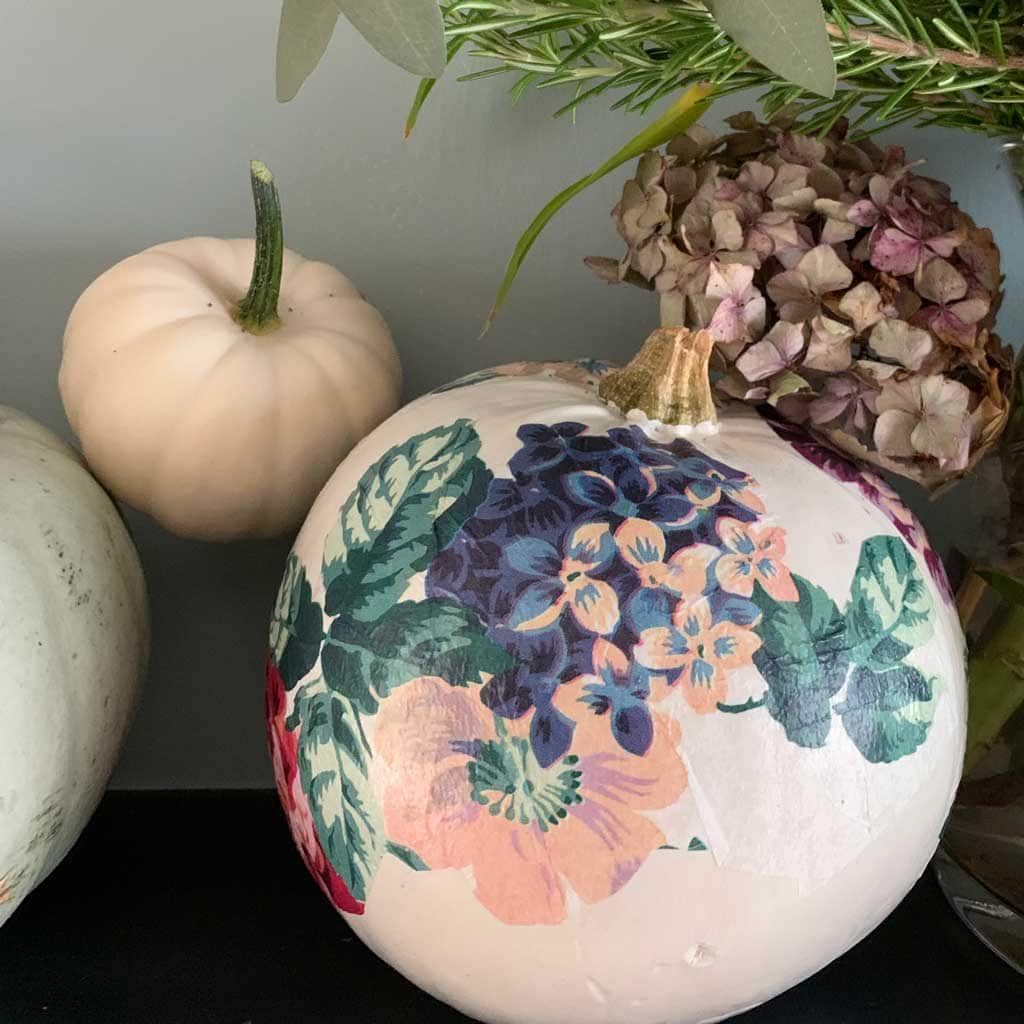 2. DIY Trick Or Treat Boxes
Halloween wouldn't be the same without going trick or treating, so why not let you're your little ones decorate their own treat boxes?
Available from Baker Ross, these card boxes come in four different designs and cost just £2.75 for a pack of eight. They're easy to assemble, so let the kids' imaginations run riot!
3. Cat Face Garland
This cat face garland on Country Living – complete with fairy lights – will brighten up the mantel or could even be strung up in the window!
If you're feeling even more creative, substitute the cat faces for witches or bats. Or you could include all three in your garland!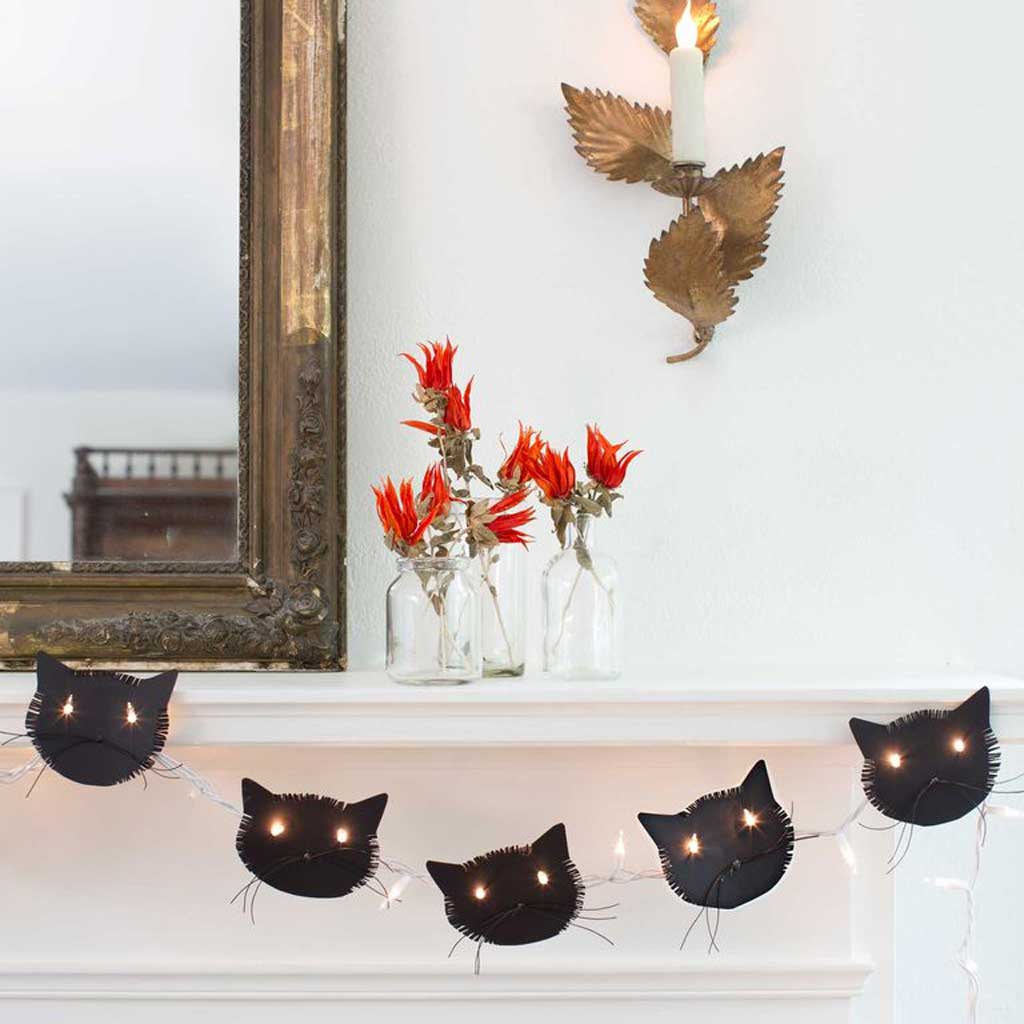 4. Halloween Moon Mobile
How about making a Halloween Moon Mobile, with witches and bats flying around it?
This is a good family or group project which your little ones can join in with too. All the instructions and templates can be found on the Activity Village website.
5. Make some bat pegs with the kids! Paint some wooden pegs with black acrylic paint and allow to dry.
Draw a single bat wing onto a sheet of black card and cut it out. Then repeat to make more bat wings.
Carefully glue the painted pegs to the middle of two black card wings. Then leave to dry before hanging up as decorations.
You could clip these to curtains or a hallway mirror. Or find yourself a nice small branch; stand it in a wine bottle and clip the bats to the stems.
Check these (and other ideas) out on the Ideal Home website.
5. Bottletop Spiders
These bottletop spiders from Berkshire Mummies is a great Halloween craft to do with little ones. Super easy to make and such a great idea for Halloween decor.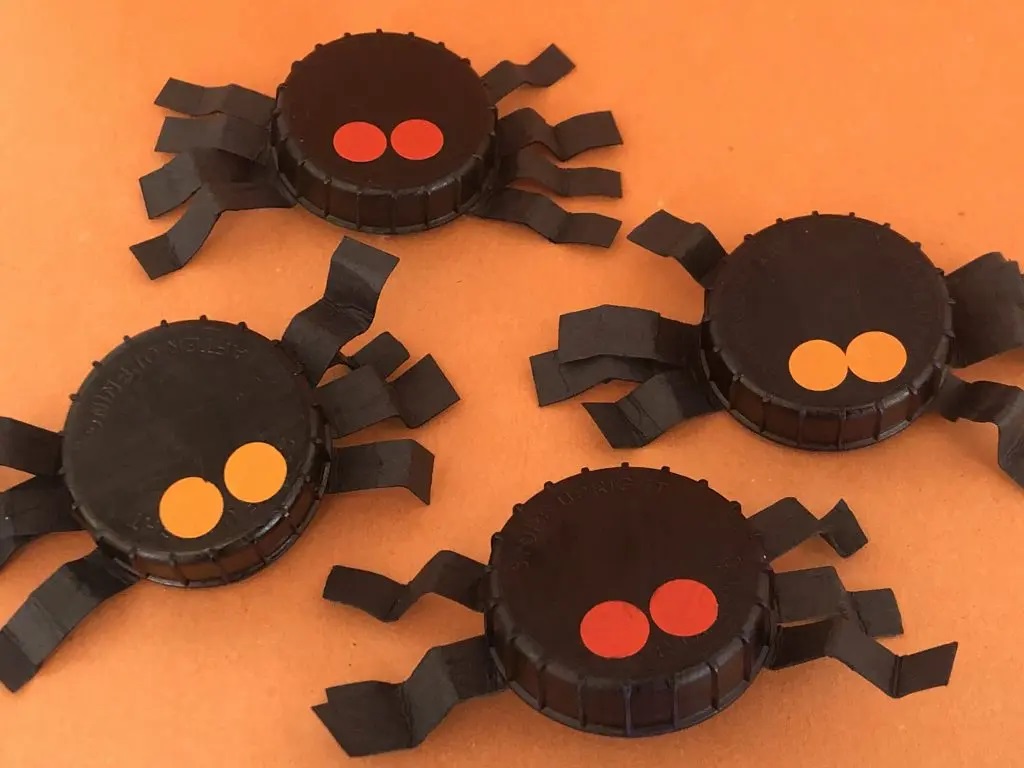 6. Halloween Paper Ball Bats and Pumpkins
Maria from the blog Suburban Mum has created these fun Halloween Paper Ball Bats and Pumpkins. String from a fireplace for maximum effect.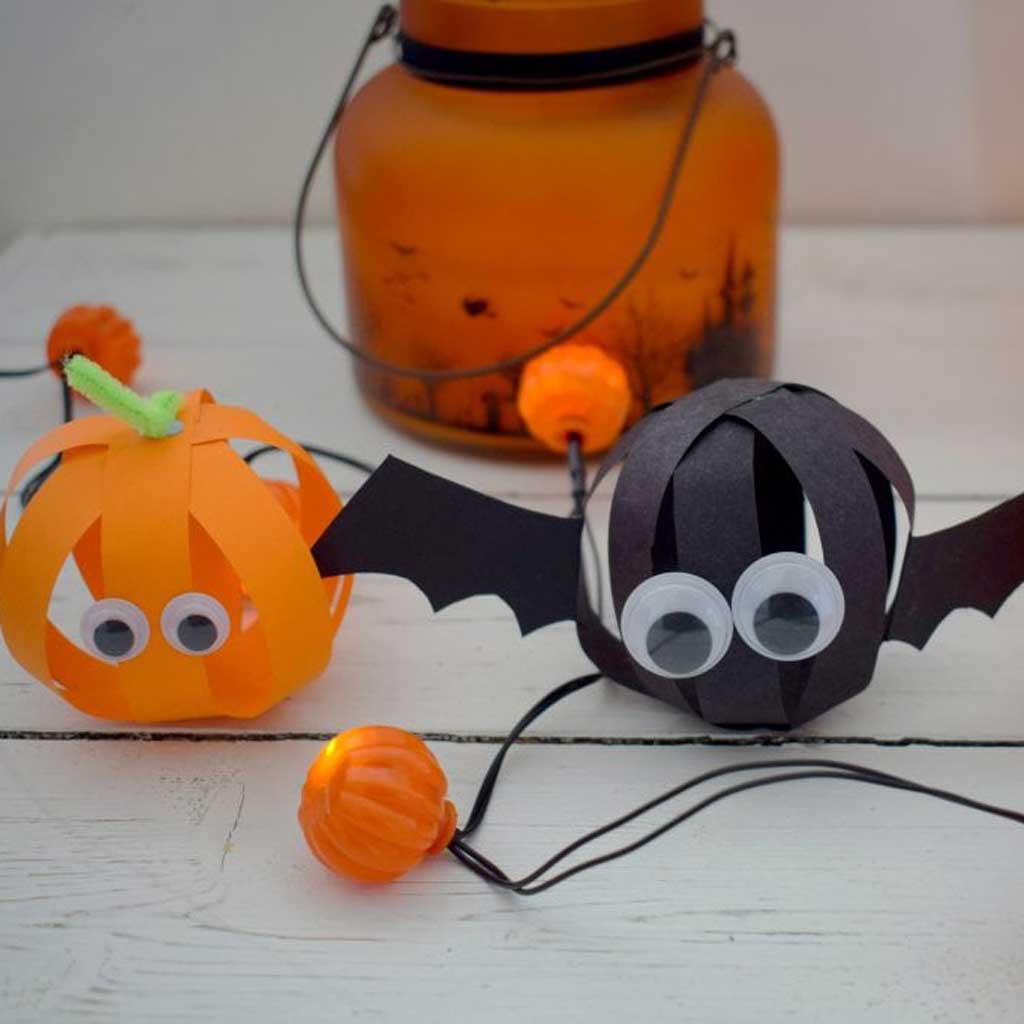 7. Easy Paper Spider Web
Maggy from Red Ted Art shows us how to create easy paper spider's webs. Incredibly simple to make; they're a little similar to the paper snowflakes we craft at Christmas time.
Stick them up against the windows to create a spooky looking welcome for trick or treaters.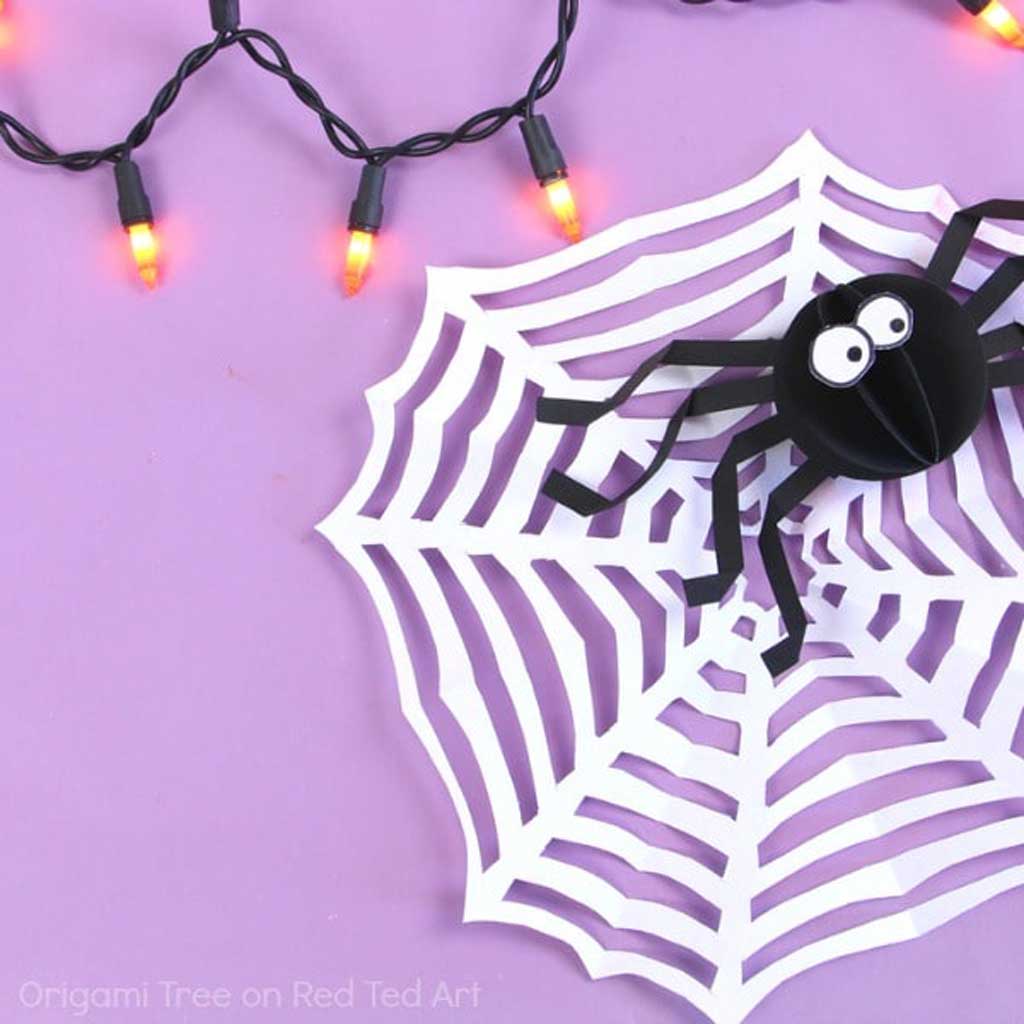 8. Easy Halloween Origami
Kelly shows us how to make these spookily simple Halloween origami shapes. There are not only ghosts; but also cats, bats and frogs!
You can create them really simply out of coloured paper.
And if you make enough of them, you can string them together to create a garland.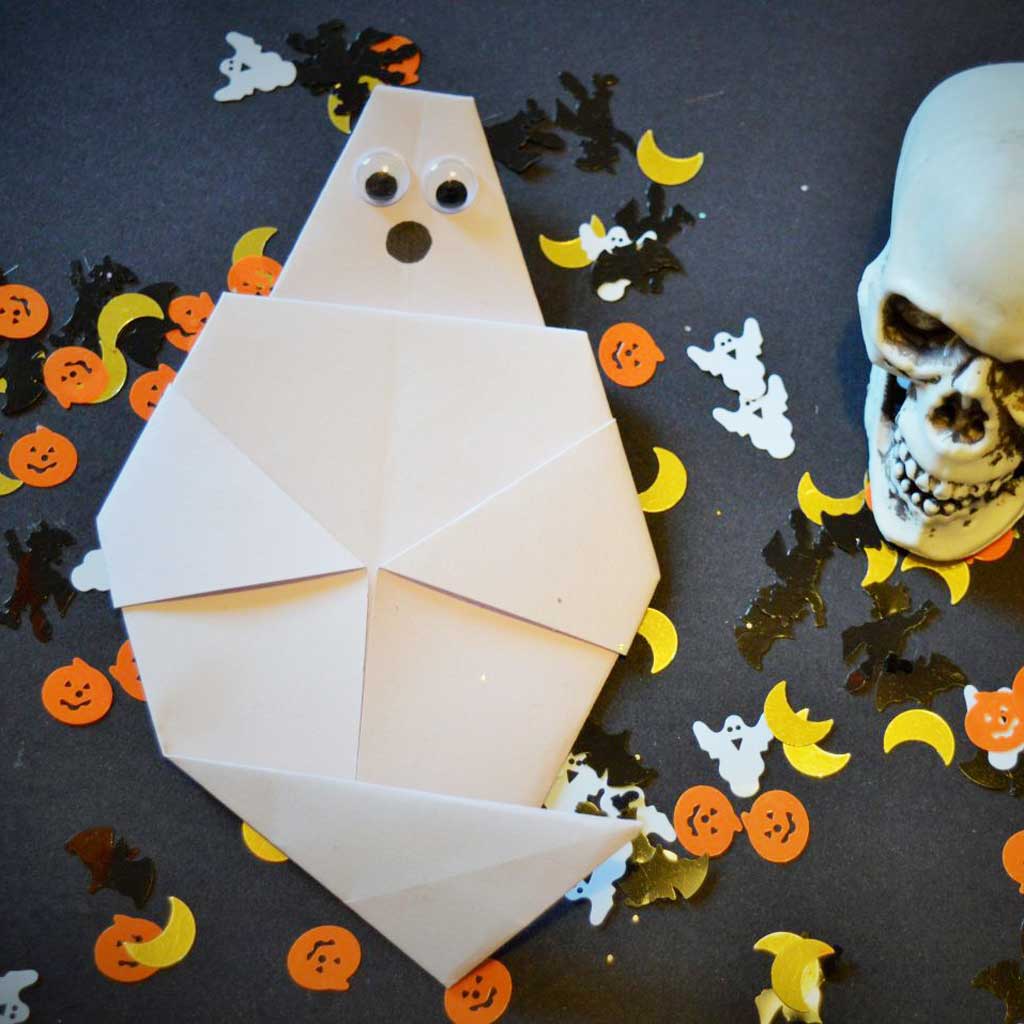 So there you have it! Eight simple Halloween crafts, to keep the kids busy this half term.
If you do make any, email us pictures so we can feature them on the UK Mums TV Instagram!