The possibilities are endless when it comes to sculpting and creating with Plasticine! But one of the best bits about getting creative with Plasticine is that it never dries out, which means it can be used time and time again!
There are so many fun Plasticine activities for you and your children to enjoy and try at home! We've come up with some projects for you to take a look at, so whether you're a die-hard Plasticine fan, or your family has just discovered Plasticine, there's something for everyone!
Plasticine Colour Mixing
For our beginners and slightly younger modelers, we have some Plasticine Colour mixing for you to try!
Follow our simple activity sheet below and you can make a whole host of new colours. This is a great educational activity as well whilst you're at home, why not make it apart of your school activities!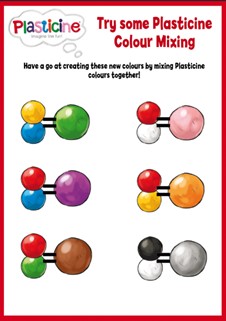 Click to Download: Plasticine Colour Mixing Activity Sheet
Plasticine Character Creation
For the more advanced modeler, we've some fab characters that you can have a go creating! These characters are ideas that you can find in the Plasticine BaSix packs, but we've created this handy activity sheet for you to download and have a go at too.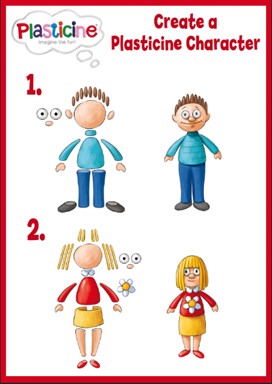 Click to Download: Create a Plasticine Character Activity Sheet
For some more Plasticine inspiration, check out Plasticine artist Stefano Colferai's incredible models here: https://wepresent.wetransfer.com/story/stefano-colferai/ His water melon character can be seen above in our main image!
You can shop the Plasticine range at Amazon or at your favourite high street independent retailer.
Flair would love to see your Plasticine creations, so make sure you tag them on social media so they can share!
Instagram – @Flair_GP
Facebook – Flair GP
For more heritage toy fun, head back to the main hub page.