Are you ready to discover the next big crafting and constructing craze? It's time to create pixel art with Simbrix!
What's Simbrix?
Simbrix is a unique building system which allows you to connect, create and play one brix at a time! Simbrix are totally mess-free – they do not require any ironing, gluing or water. Simply interlock Simbrix to construct amazing 2D and 3D designs. Simbrix are reusable – rebuild time and time again for endless creative play.
Simbrix are designed for kids of all ages who love pixel art and help reconnect with their imagination, encourage creative thinking and allow for fantastic play experiences. Simbrix also combines elements of STEAM learning providing educational benefits as you play.
Some of our favourites from the Simbrix range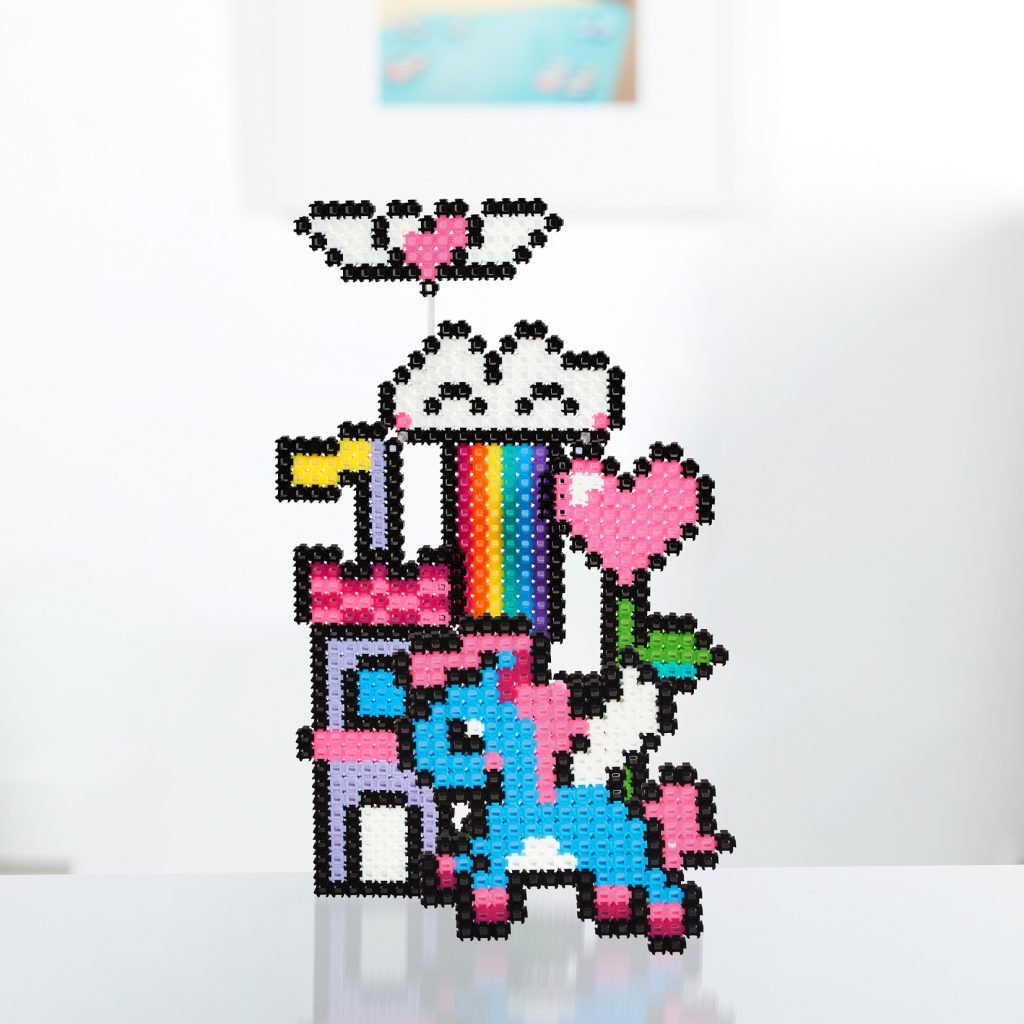 Simbrix Starter Packs (RRP £9.99)
There are currently two Starter Packs to collect. Each 1,000+ piece set allows you to create an array of super-cute mini builds. With Playful Pets you can create Dougie the Dachshund, Cookie the Kitten, Squawks the Parrot and more! And kids can fly to the magical kingdom in the sky with the Rainbow Palace Starter Pack, creating clouds that rain rainbows, flying hearts, and a pretty Pegasus who will guard the secret sky palace.
Simbrix Theme Packs (RRP £14.99)
The Simbrix Theme Packs come with over 1,500 pieces to create six to eight mini builds. There are three to collect, including Glowing Galactic, where you can build Spacemen, shooting stars, an alien spacecraft, a rocket and more! With the Magical Garden set, there's a toadstool home with sweet forest friends to create. And kids can construct an underwater kingdom filled with beautiful coral reeds, rainbow coloured fish, crabs and majestic Narwhals with the Underwater Friends Theme Pack.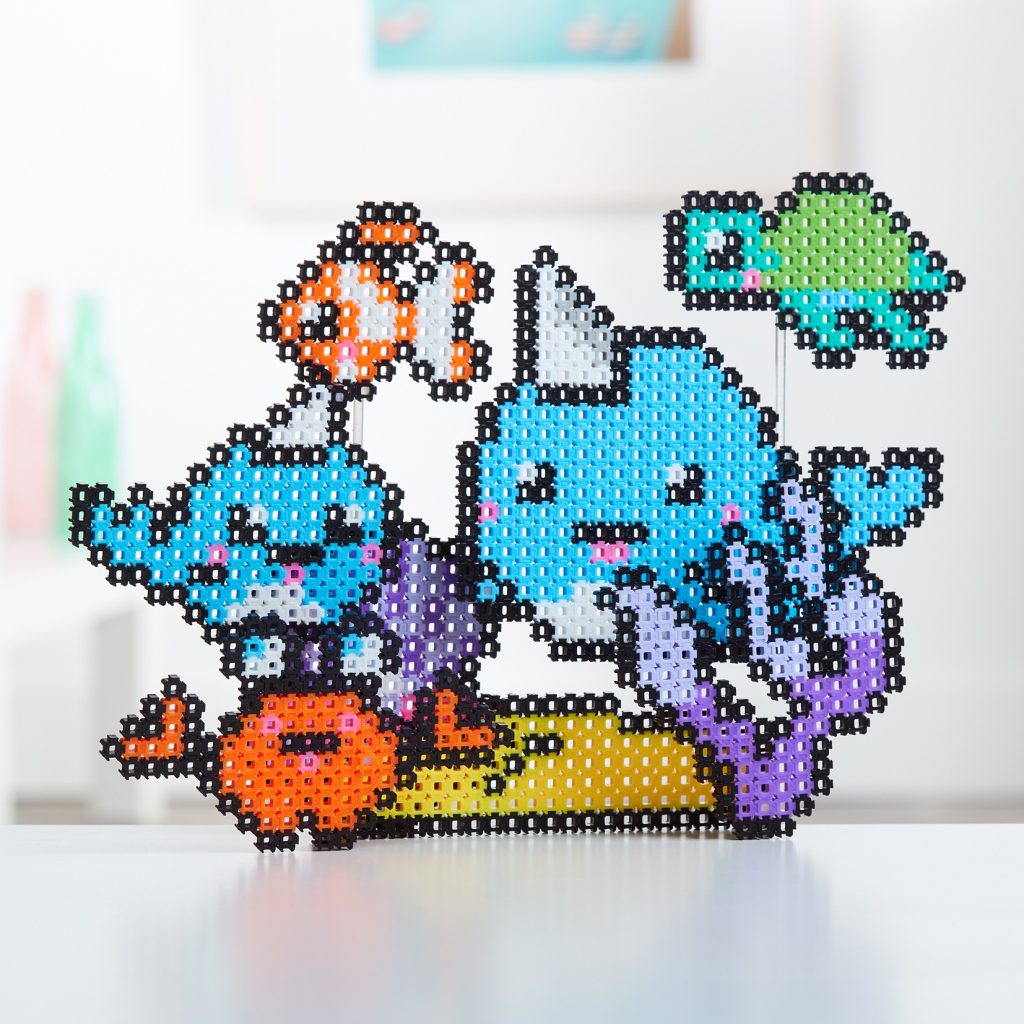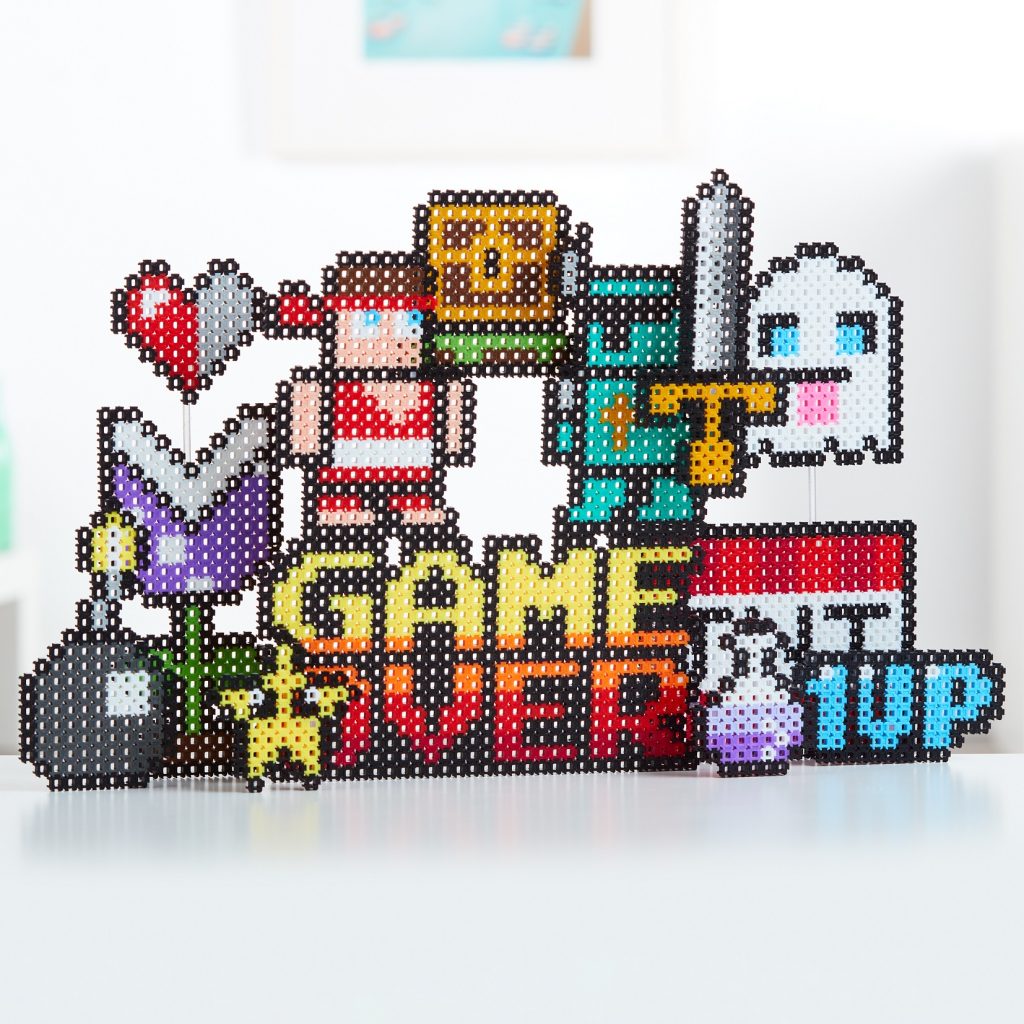 Simbrix Feature Packs (RRP £19.99)
For fun on an even larger scale, the 2,500+ piece Feature Packs are sure to deliver! Game On will take gaming to the edge, with designs for 13 mini builds that can be combined to create an awesome 3D arcade inspired display! And it's sweets and treats galore with So Sweet. Build doughnuts, luscious lollies, sugar candy and more, for the ultimate 3D super sweet display!
Simbrix Jewellery Set (RRP £12.99)
With this 750-piece Jewellery Set, young fashionistas, can design, create and wear their very own unique and inspiring jewellery with Simbrix.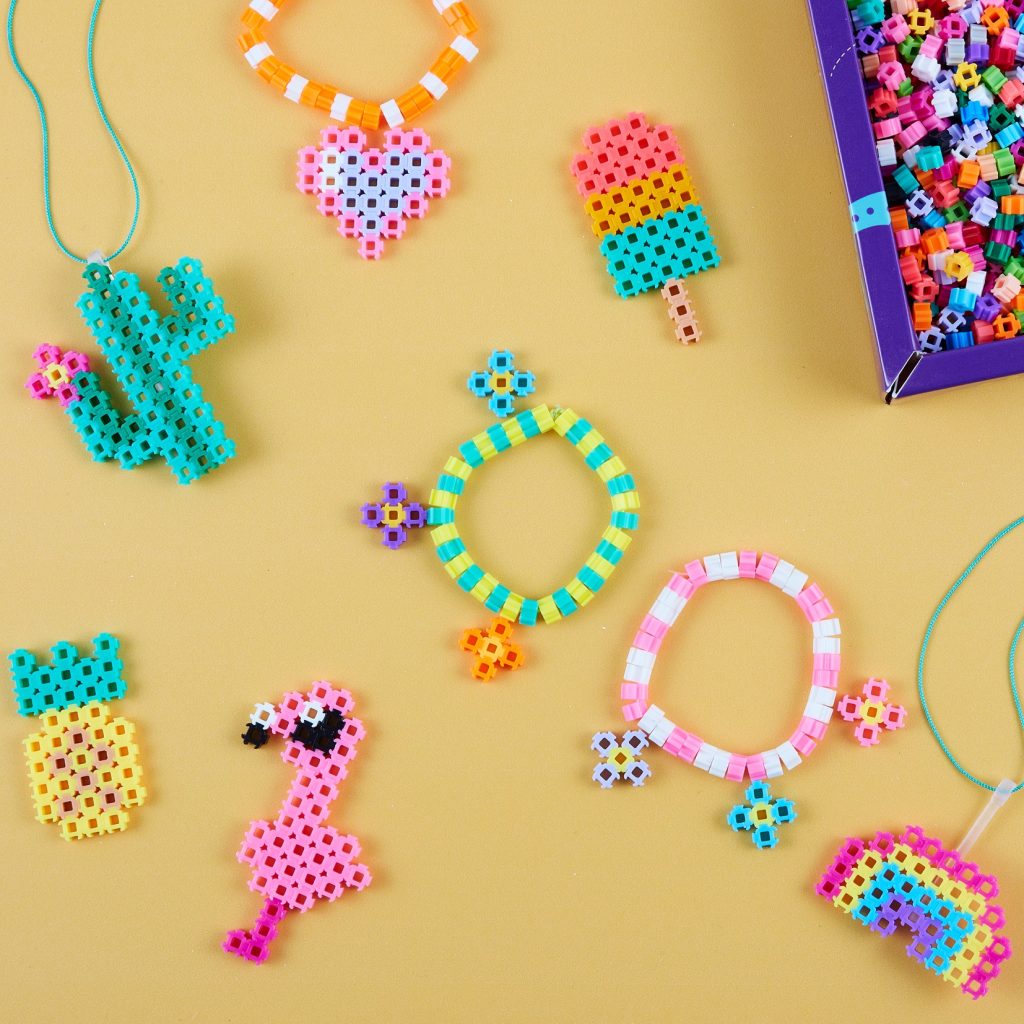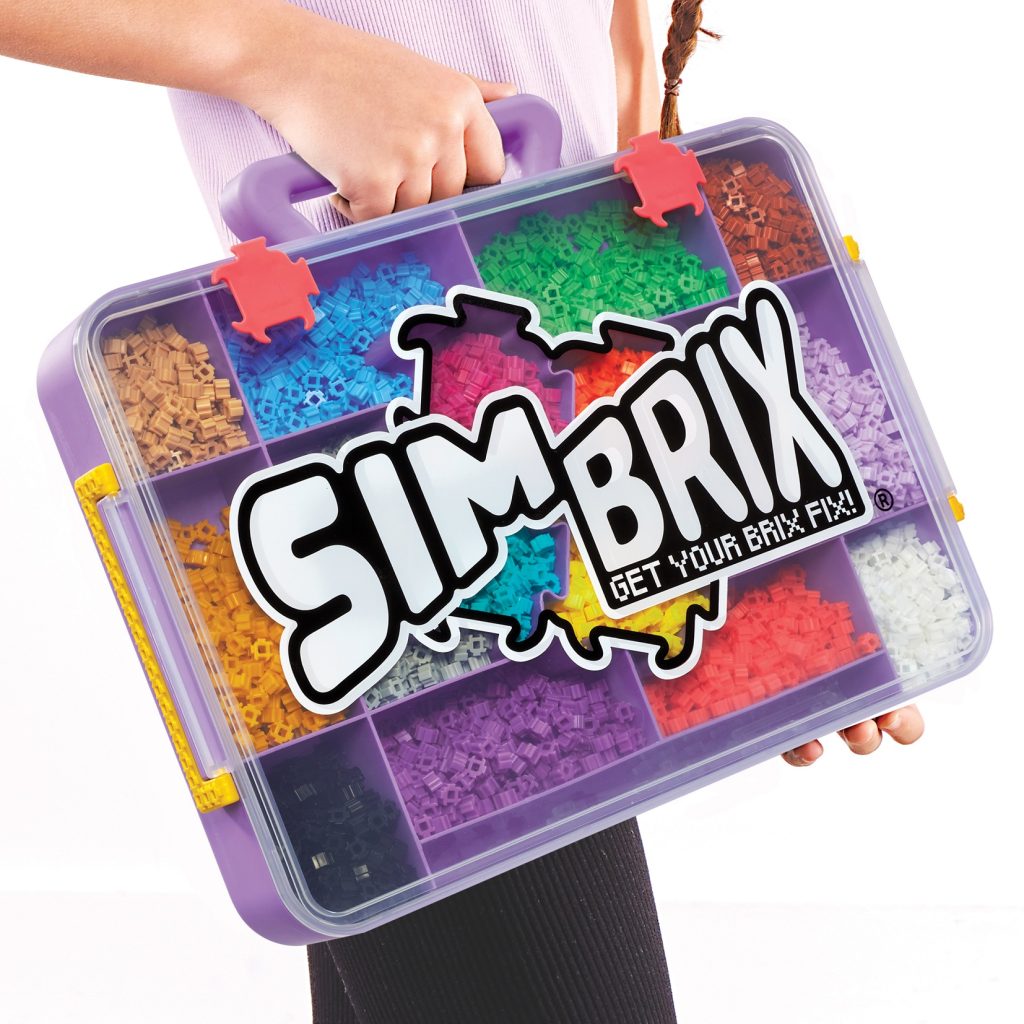 Simbrix Maker Studio (RRP £29.99)
This all-in-one Studio features one tray with sorting compartments for 4,000+ Simbrix pieces. The easy to unclip lid also doubles as a build platform. There are templates to follow – or build and create from your imagination!
Simbrix Alphabrix (RRP £4.99)
Build and display Alphabrix to spell out up to five letter words using a range of bold and colourful combinations. It's as easy as ABC! Includes 350+ Brix to make at least five letters.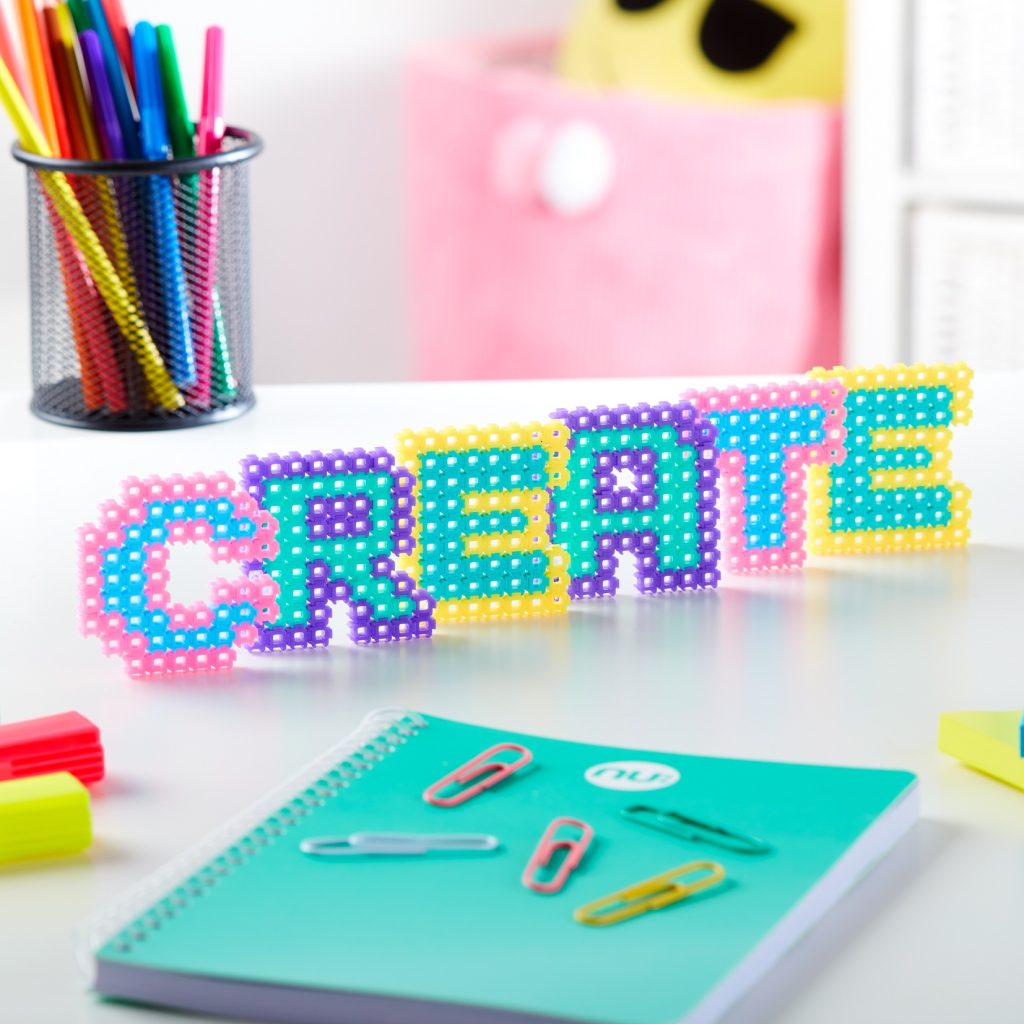 Shop the Simbrix range NOW at Smyths Toys Superstores, Argos, The Entertainer, Very.co.uk, Amazon and more!