Looking for the best gifts for cyclists this Christmas? This little round up of products are perfect for serious cyclists or gentle weekend bike-riders.
What Is The Best Gift for Bike Lovers?
An open road and very little traffic, might be the top answer. But if you're not able to provide that for the bicyclist in your life, these thoughtful gifts for cyclists just might be the next best thing!
From edible treats to things they can wear, we've collected together some fantastic cycling related gifts.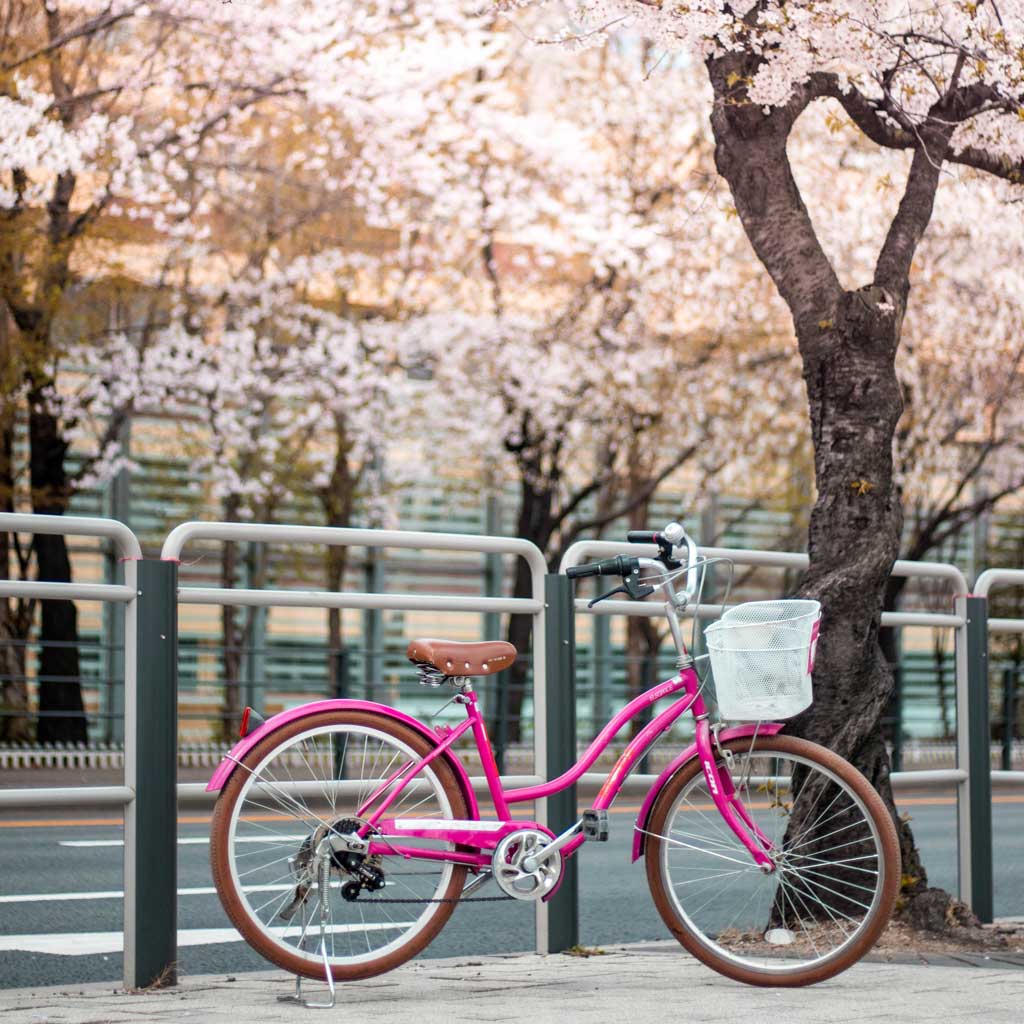 What Should I Get My Bicyclist for Christmas?
From bike shaped biscuits to personalised prints, we've found so many lovely and unique gifts with cyclists in mind.
Whether your bike loving buddy is a serious cyclist, or just bikes for fun, you're sure to find something to float your boat (or should we say 'bike') in this little round up.
Gifts For Cyclists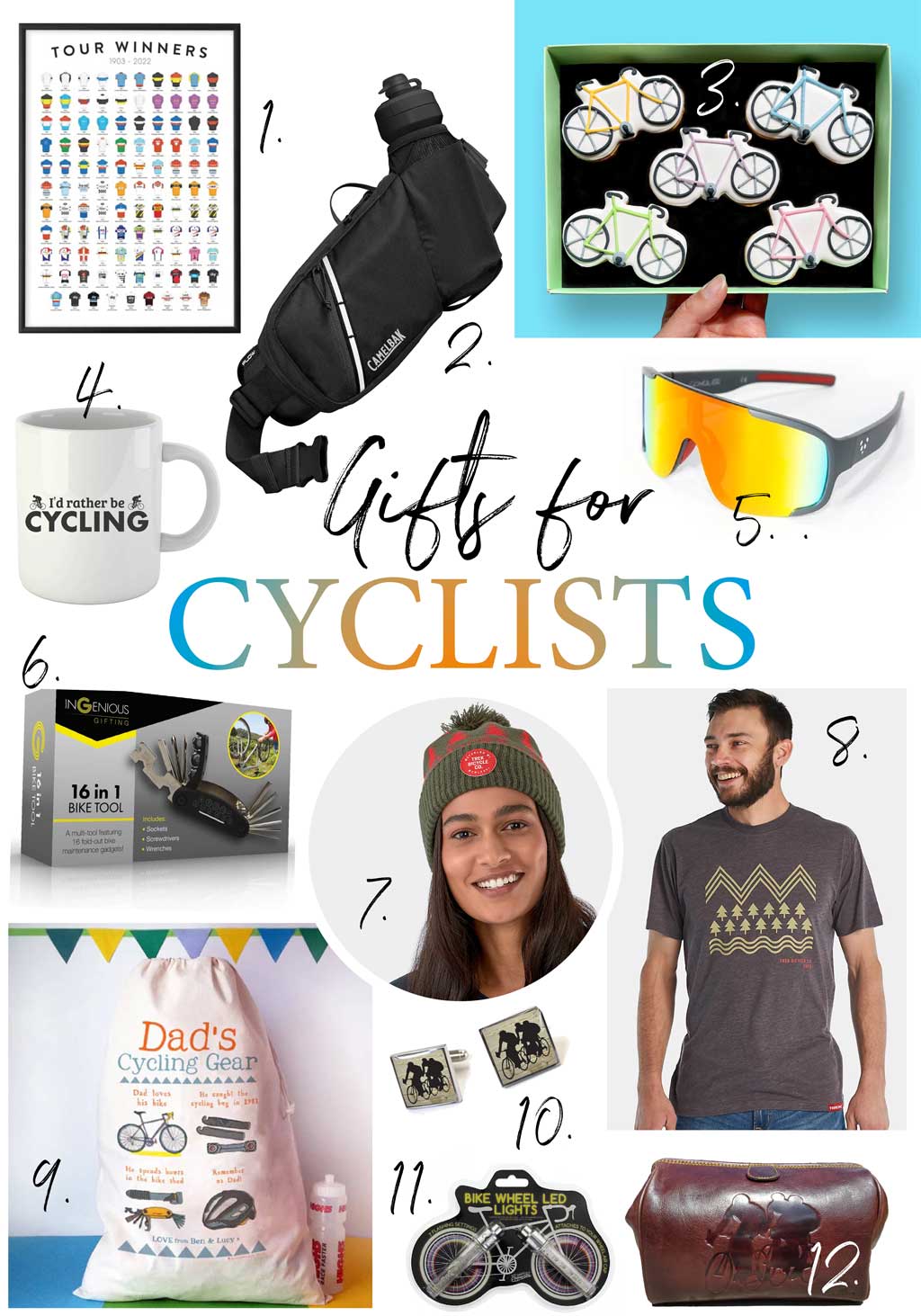 1. Tour De France Winners Poster from English Cyclist — from £18 | 2. Camelbak Podium Flow Belt 21oz Hydration Pack from Pro Bike Kit — RRP £44.99 | 3. Bicycle Letterbox Cookies, Baked By Steph — £26 | 4. I'd Rather Be Cycling Mug from I Want One Of Those— £7.99 | 5. Conquer Glasses in Grey by Panda Optics — £79 | 6. 16 in 1 Bike Multi Tool from I Want One Of Those — £395 | 7. Trek Holiday Pom Beanie — RRP £29.99 | 8. Trek Radventure T-Shirt — RRP £24.99 | 9. Personalised Cycling Story Sack from Alice Palace — £20 | 10. Racers Cufflinks by Annabel James — £34.95 | 11. Paladone Bike Wheel LED Lights – Set of Two from Amazon — £6.99 | 12. Luxury Leather Cyclists Washbag by Tyler & Tyler — £79.95