The best way to a foodies heart is through their stomach! Whether it's edible gifts or gifts to help them whizz up a delicious gift; most food lovers want nothing more in life than a food. Or gadgets to help them make food!
Gifts Good Enough To Eat
Some of our favourite gifts include hampers, containing delicious gifts from around the world.
Borough Market's offerings span the globe; from Turkey to India, France to the Isles of Scotland. Their hampers are jam-packed with meats, cheeses, oils, herbs and spices — to name a few.
So whether your favourite gastronome loves Italian food. Or is a coffee connoisseur or a chocoholic; these tasty treats are sure to be a big hit on Christmas morning.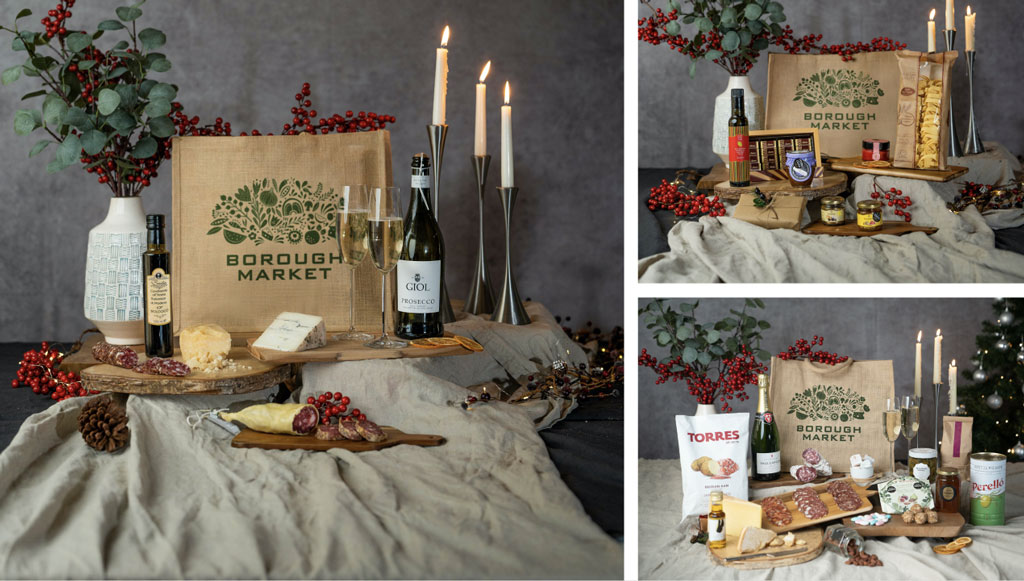 Curated by Borough Market's expert food team, their hampers include festive favourites from the market's stallholders. Notably Neal's Yard, Brindisa, Monmouth Coffee, The French Comte, and Bianca Mora amongst others.
Here's a little snippet of included produce to get your mouths watering. Isle of Mull Cheddar from Neal's Yard Dairy (along with their cornichon fins). Turkish Delight from Turkish Deli and White Truffle Oil from The Condiment Pantry.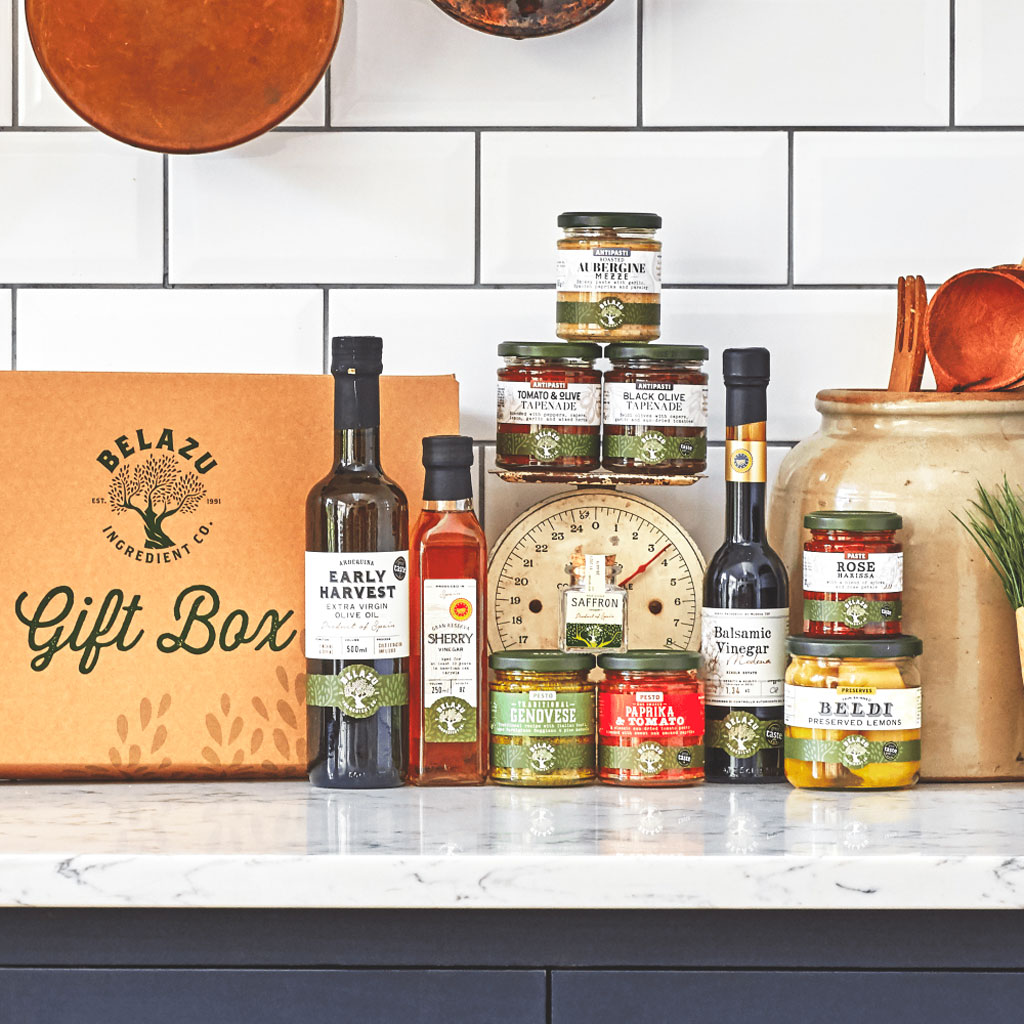 Belazu's web-exclusive hamper is the perfect gift for food lovers. It contains 11 award-winning ingredients (10 of the products have won 17 great taste stars between them!).
The hamper has been crafted to include all the Belazu favourites, arriving in a carefully designed box. Plus, it's gluten free. And, best of all, includes delicious ingredients such as Balsamic Vinegar of Modena, Beldi Preserved Lemons and Rose Harissa Paste.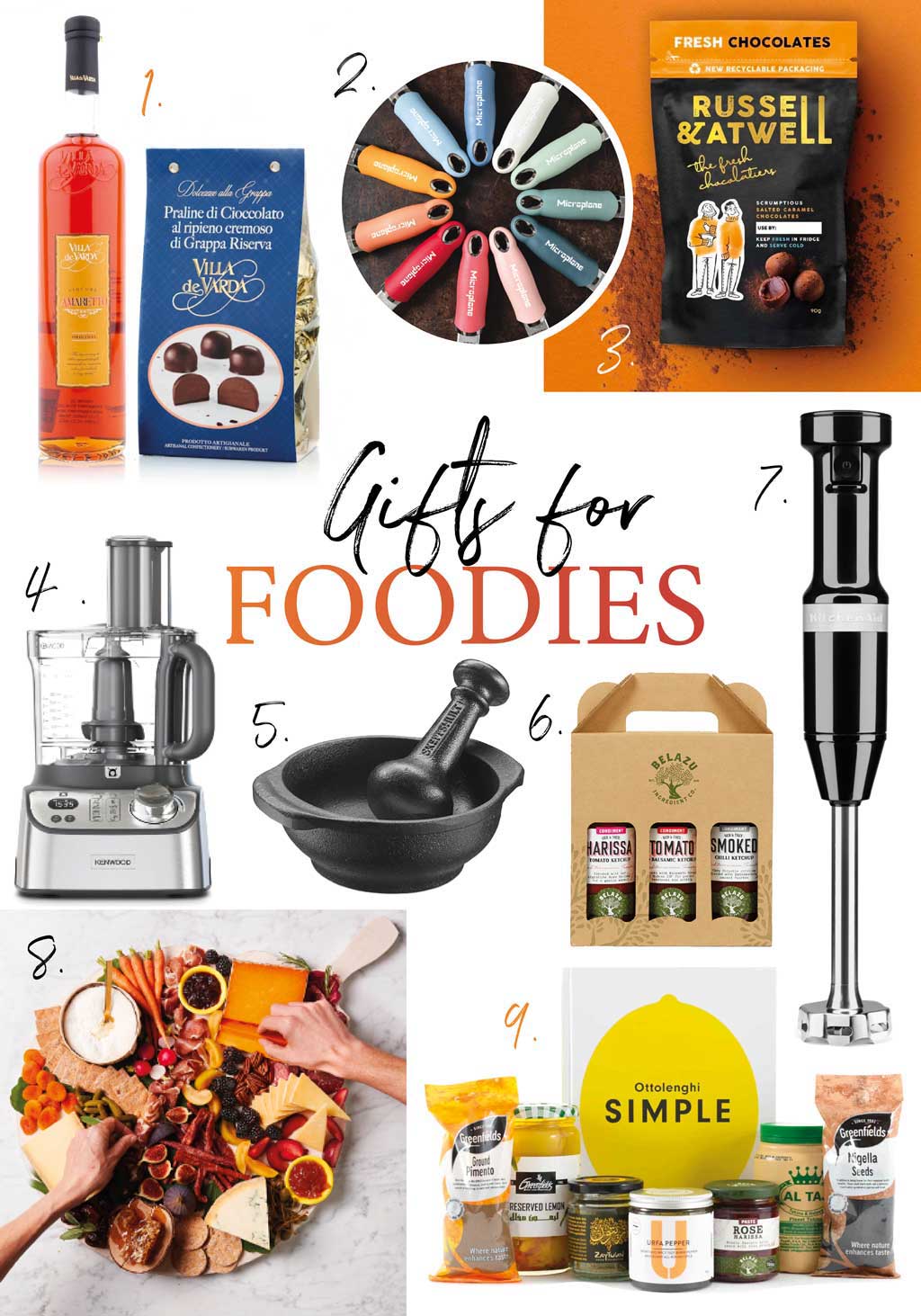 1. Villa de Varda Real Almond Amaretto Liqueur and Dark Chocolate Pralines with Grappa Cream. From Independent Wine — RRP: £42.90 | 2. Microplane Premium Classic Series Zester from Harts of Stur — RRP £24.95 | 3. Russell & Atwell Fresh Chilled Gourmet Chocolate from Russell & Atwell — RRP £19.90 4. Kenwood MultiPro Express Food Processor — RRP £214.99 | 5. Skeppshult Cast Iron Pestle & Mortar Spice Grinder from John Lewis — RRP: £59.00 | 6. Ketchup Gift Set from Belazu — RRP: £10 | 7. KitchenAid Onyx Black Classic Hand Blender from KitchenAid — RRP: £99.00 | 8. Artisan Cheese Subscription Boxes from cheesegeek — from £32.00 | 9. Ottolenghi Simple Cookbook & Ingredients Set from Sous Chef — £49.99
More Ideas for Gifts For Foodies
If you'd like a little more gastronomic gorgeousness, pop and have a look at the food category in this year's Mums Choice Awards!
Featured Image Photo by Tim Douglas