Some men have lots of hobbies and are simple to buy gifts for – but others can be so hard, can't they? Trying to get a present idea can be like getting blood out of a stone. So make buying Christmas presents for men in your life a little simpler, with our list of the best gifts for him.
The Best Gifts For Him This Year
This little round up covers all bases and you'll be sure to find the perfect something for a dad, brother, husband, boyfriend or grandad.
From little stocking fillers – a pen or a pair of designer socks – to some smellies or a comfy, cosy pair of slippers; you're sure to find something in this little round up of gifts for the men in your life.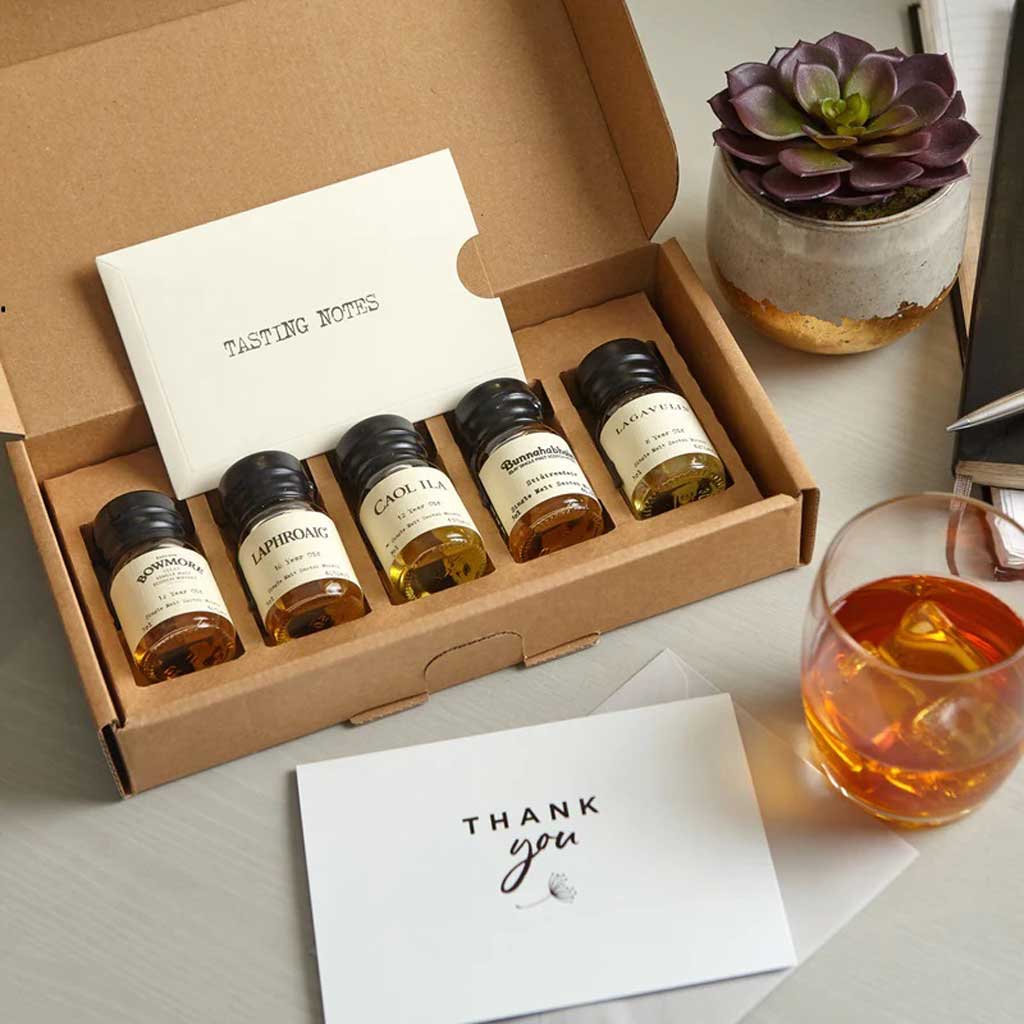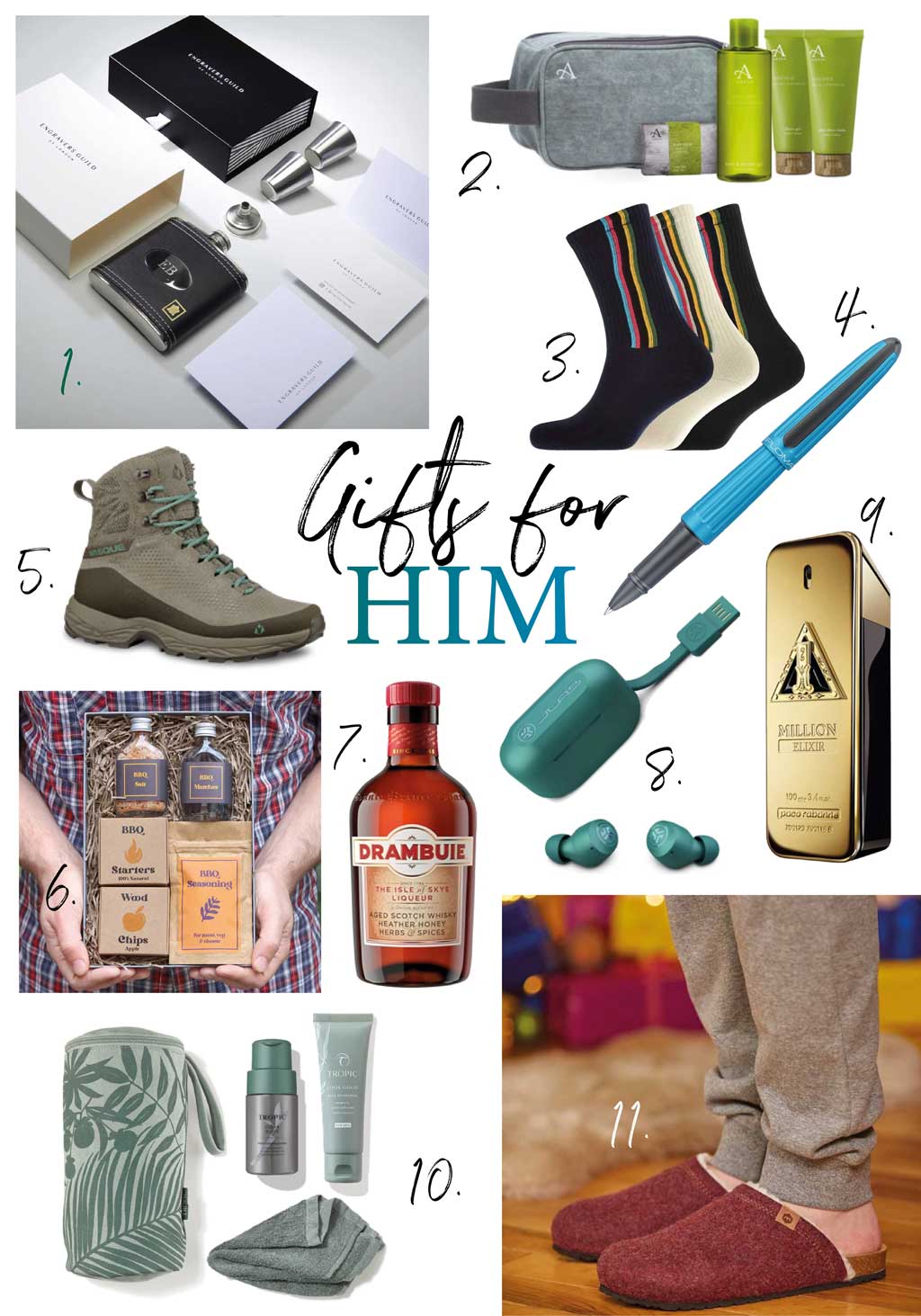 1. Personalised Black Leather Hip Flask from Engravers Guild — £24.95 | 2. Machrie Mens Wash Bag from Arran — RRP £45.00 | 3. Paul Smith Tram Sport Socks 3 Pack from Mainline — RRP: £44 | 4. Diplomat Aero Rollerball Pen from Manuscript — from RRP £163.00 | 5. Vasque Mens Torre AT GTX Hiking Boots — RRP £190 | 6. The BBQ Box from Letterbox — RRP £25 | 7. Drambuie Honeyed Liqueur 50cl from Waitrose — RRP £19 | 8. JLab Go Air Pop True Wireless Earbuds from Amazon — RRP: £24.99 | 9. Paco Rabanne One Million Elixir Parfum Intense 100ml — RRP: £89 | 10. Men's Groom & Go Collection from Tropic — RRP: £37 | 11. Claudy Men's Felted Cork Slippers from Moshulu — RRP: £59