Have You Been Looking For Gifts For Yoga Lovers?
Well you've come to the right place! We've search high and low and gathered together a zen round up of the loveliest gifts for lovers of yoga.
Yoga — and Pilates — are both amazing method to keep both mind and body strong and healthy.
The Benefits of Yoga
In fact there are so many benefits of Yoga — it's not just a great way of improving flexibility!
Yoga can help with stress relief and aid mental health. Reducing anxiety isn't just good for improving mood — it's also vital for healthy hearts.
This doubles up as a great booster for our immune systems, as chronic stress negatively effects our immunity.
As well as all these great reasons, Yoga is said to be beneficial for so much more.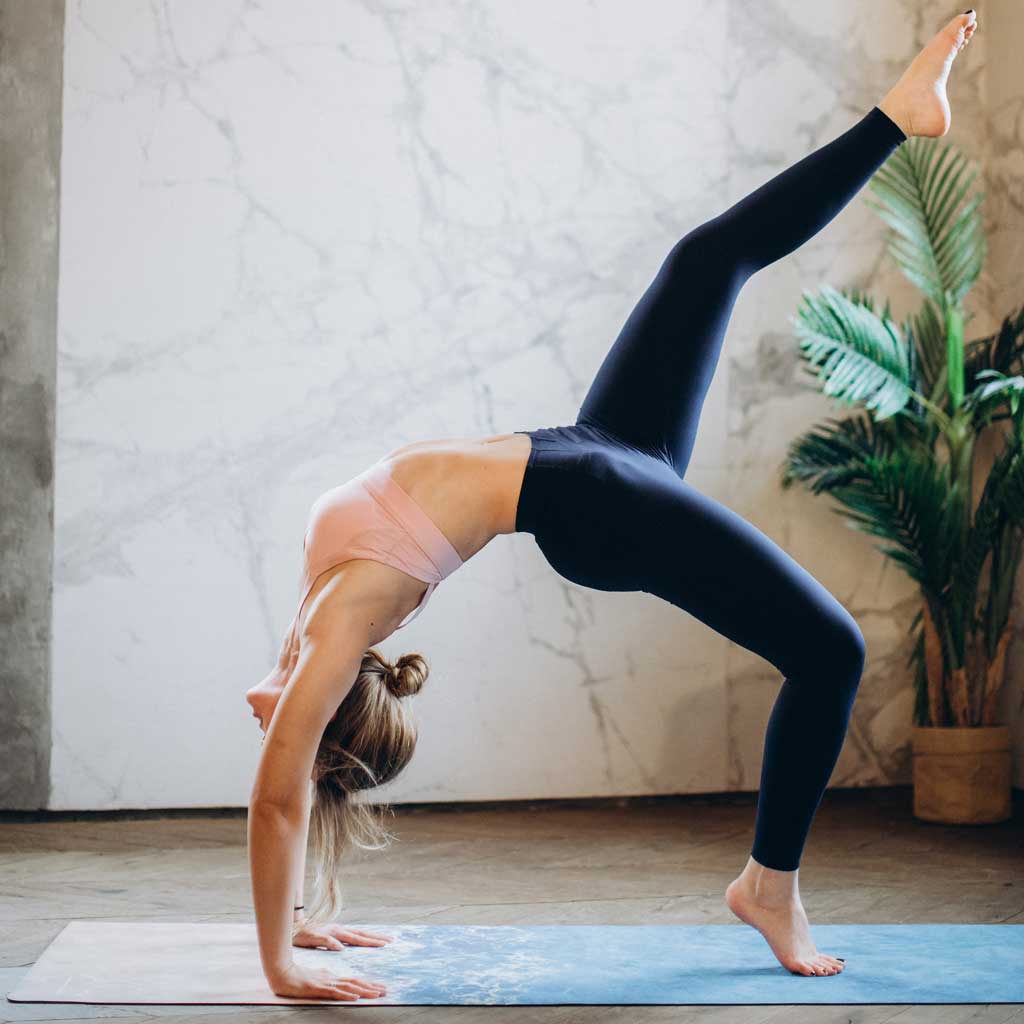 Our Favourite Gifts For Yoga Lovers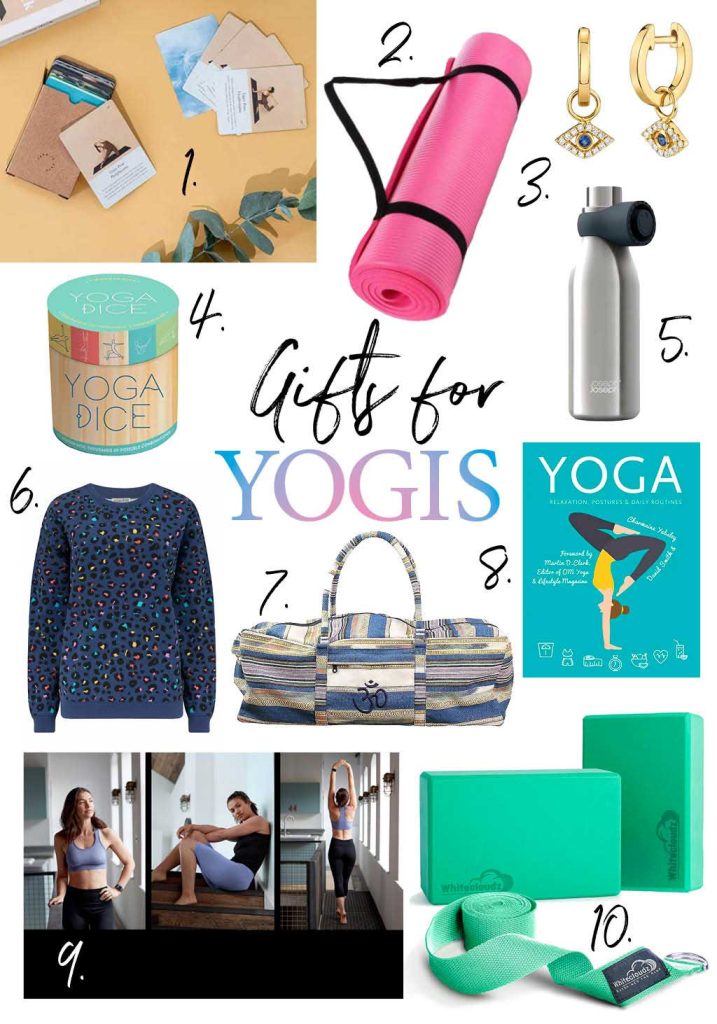 1. Calm Club Yoga Deck from Prezzybox — £9.99 | 2. NBR Yoga Mat for Pilates and Yoga from Onbuy — £13.95 | 3. Pair of Evil Eye Eliana Huggies from Matchbox Jewellery — £15 | 4. Yoga Dice from Yoga Matters — £12.99 | 5. Loop™ 500ml Stainless-steel Vacuum Insulated Water Bottle from Joseph Joseph — RRP: £25 | 6. Noah Sweatshirt in Navy Rainbow Leopard from Sugarhill, Brighton — £55 | 7. Fitness Mad Yoga Deluxe Bag in Blue from Amazon — RRP: £26.99 | 8. Yoga: Relaxation, Postures, Daily Routines, Amazon — RRP: £8.49 | 9. Eco Activewear from Pretty Polly from £6 | Whitecloudz Yoga Blocks Set — RRP: £11.99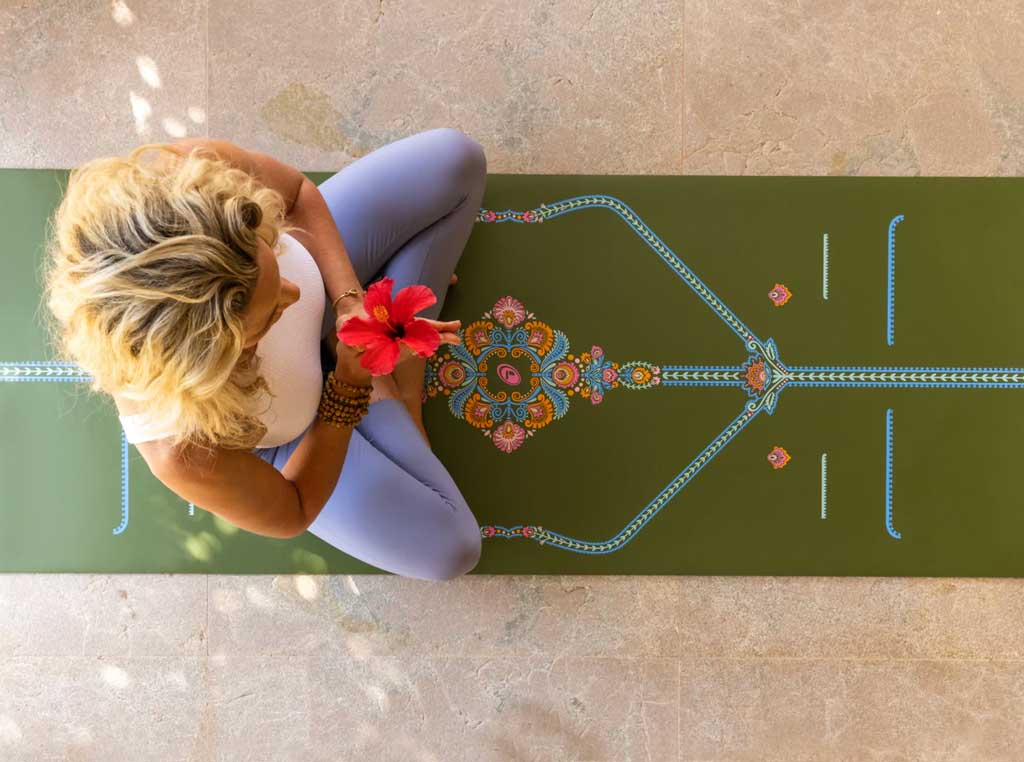 How Yoga Can Help You
1. Yoga improves flexibility
2. Increases strength
3. Improves mental health
4. Yoga is great for improving balance
5. Yogic breathing (Pranayama) can help to boost cardiovascular functioning
6. Improves posture
7. Reduces anxiety
8. Gives a better quality of life