[AD] All this week on UKMums.TV, we're celebrating getting outdoors with KickerBall; the cool football that enhances the way you play! So we've taken a look at some other fab toys from Character Options that you can enjoy outdoors this summer!
Funatic Foam
Get ready for instant foam fun with Funatic Foam! The all new way to clean whilst you play with super soap that sprays up to three meters! Available in three scent-sational scents; Blue Bubblegum, Green Apple and Pink Berry, playtime has never been so clean and smelt so good!
Suitable for kids aged 3+, Funatic Foam has an easy to use trigger nozzle making it easy for little hands to spray and control. With its no stain formula, Funatic Foam is mess free for the home and also safe for little eyes. With a non-sticky residue and colours that won't mark or stain, kids can spray to their hearts content and get super clean in the process!
Now the weather is better, Funatic Foam is perfect to play with outdoors! Why not use Funatic Foam for an outdoor bubble party in the back garden or to foam up a slip and slide?!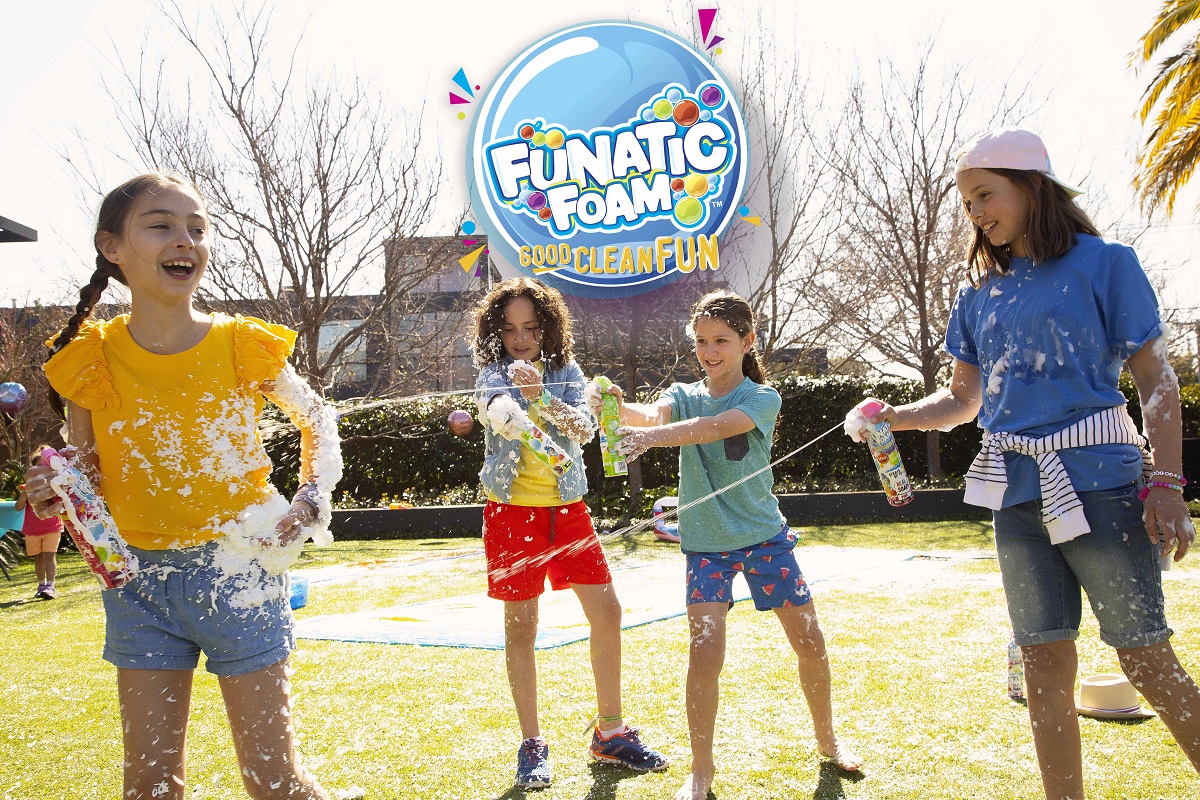 Chill Factor
Fancy frozen treats in an instant? Then Chill Factor is a fab way to create frozen, slushy drinks!
Chill Factor is so easy to use, all you have to do is put it in the freezer, wait for it to freeze then add your preferred chilled drink and squeeze! Right before your eyes you will see slushy appear in seconds! Simply freeze, squeeze and enjoy!
Once you have made your slushy you can use the spoon straw included to enjoy! The ChillFactor Slushy Maker is transportable so you can enjoy your slushy anywhere once made! You can create slushies from all your favourite chilled drinks. Use natural fruit juices to make yummy and healthy slushies.
What's more, the Slushy Maker is reusable! Simply wash it in warm soapy water after each use, re freeze and its ready for you to make your next slushy. Use your slushy maker time and time again – with Chill Factor the fun never ends!
There are three styles to collect; Monster, Sloth and Unicorn, each with their own unique multi-coloured character design and logo – so you can drink your slushy in style!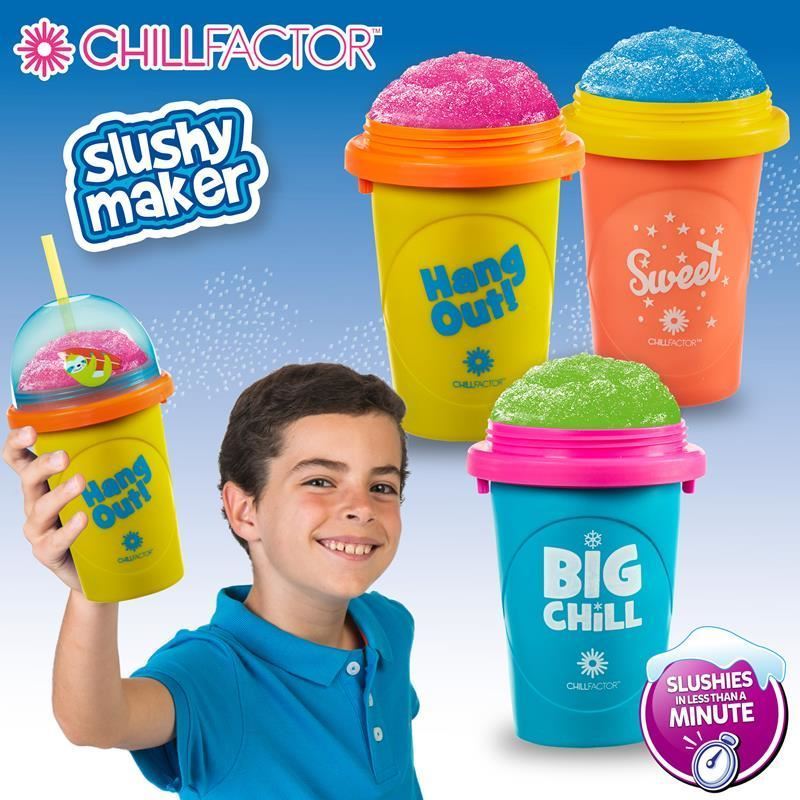 You can pick up both Funatic Foam and Chill Factor here.