As thousands of expecting parents get ready to welcome a new baby into their lives, many thousands more are trying to decide on the perfect gift to mark this beautiful occasion!
If you're currently looking for a gift for expectant parents, take a peek at some of our top suggestions! From practical gifts to pampering products for mum, all the way through to presents that can be treasured for many moons to come, there's something for all new families here. Sometimes all you need is a little gift inspiration, so dip in and have a browse! You may just find the perfect gift…
Bambino Clay Hand & Foot 3D Casting
Available from The Lovely Keepsake Company (RRP £31.95)
We LOVE this casting kit, as it offers new parents something that can be displayed and treasured for years to come. It comes with everything required to create two castings. There's two clay casting packs, which can be used for a hand or a foot, wooden stirring sticks, glue, and a stylish white 3D frame that will house both castings and a 4×6" image of the precious little one. So cute!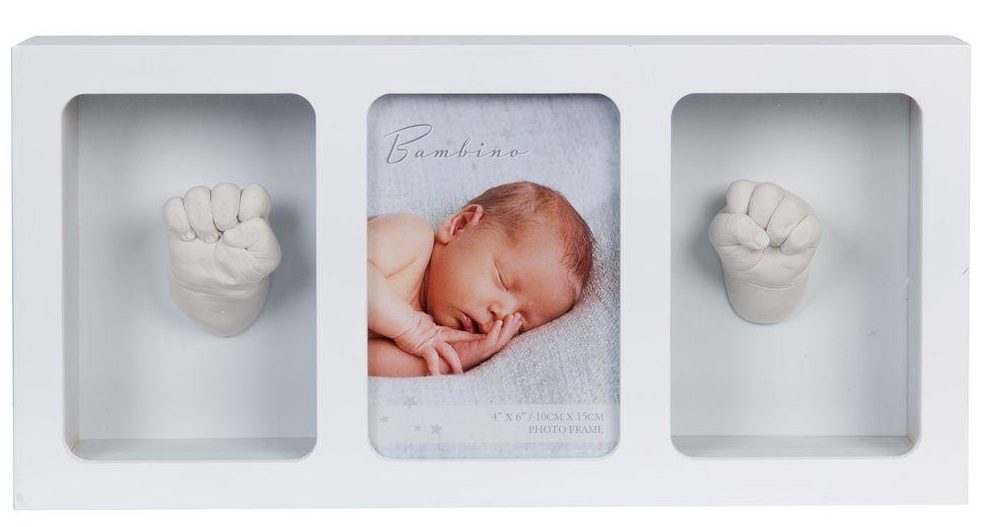 Rockit Baby Rocker
Available from Rockit
This innovative creation attaches easily to prams, buggies and strollers. Its gentle rocking motion helps keep little ones asleep or soothes them back to sleep. The vibration level mimics normal hand rocking and it can be easily adjusted to a preferred rocking speed. It's fully portable and can be used both indoors and outdoors – trust us, new parents will thank you for this one!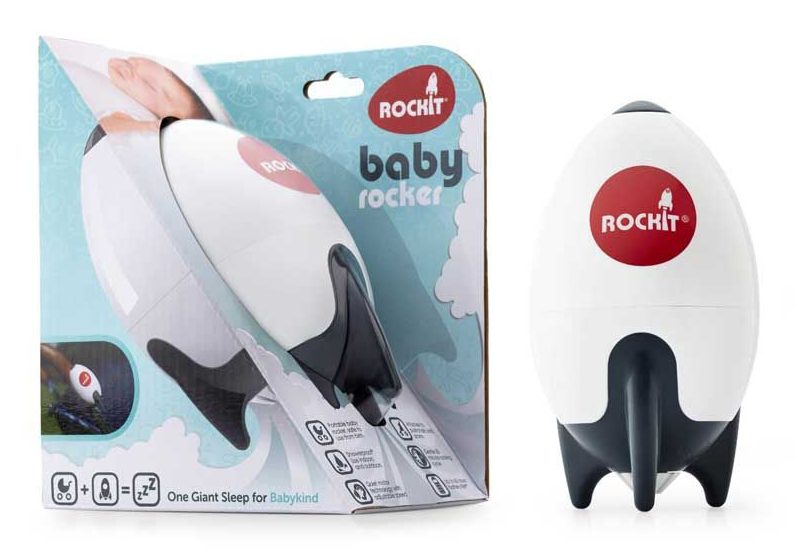 The White Company Lamb Baby Gift Set
Available from The White Company (RRP £40)
This adorable set makes for a super special gift set for newborn babies. It comes with a pure-cotton Little Lamb Sleepsuit, as well as a beautiful Lamb Comforter; both pieces have been carefully selected by The White Company to ensure optimum softness and comfort for little ones! Plus, what makes this gift even better is that it comes pre-wrapped in a beautiful white gift box, meaning that it can be sent directly to the family!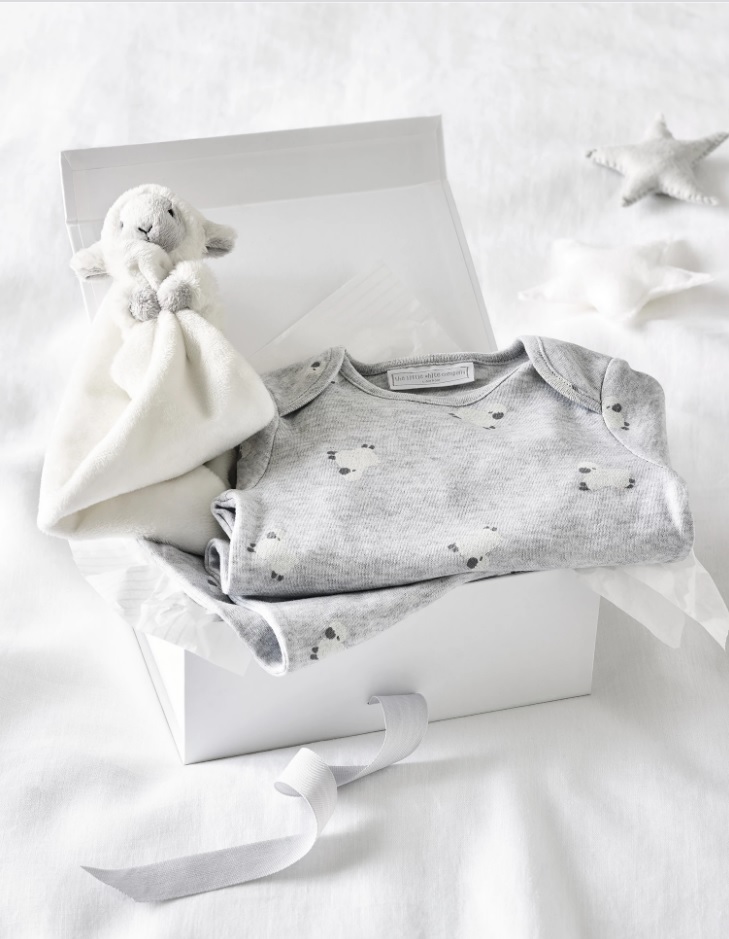 Letters to My Baby
Available from JoJo Maman Bébé (RRP £12.99)
This beautiful book offers new parents a way to store memories for their baby to read when they grow older. The Letters to My Baby writing set includes 12 envelopes with sweet designs ready to be filled with letters full of your hopes and dreams and fond memories of little ones during their first fleeting years.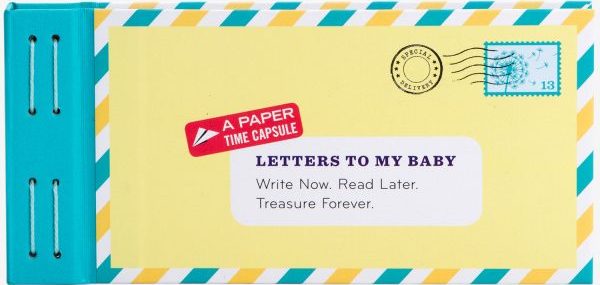 3 Tier Nappy Cake
Available from Amazon (£55) Pst.. it's available on Prime for extra speedy delivery!
This 3 Tier Nappy Cake makes for an ideal gift for new parents, containing lots of goodies and essentials to celebrate the new arrival! Each 'cake' includes approximately 30 eco-conscious Bamboo Nature Nappies (size 3), 2 x 100% cotton baby Muslin cloths, a 100% cotton hooded towel for baby, a Guess How Much I Love You Bean Rattle soft toy, a pair of baby socks, a hand and footprint kit, a baby journal, and more! There's three different colour schemes to choose from.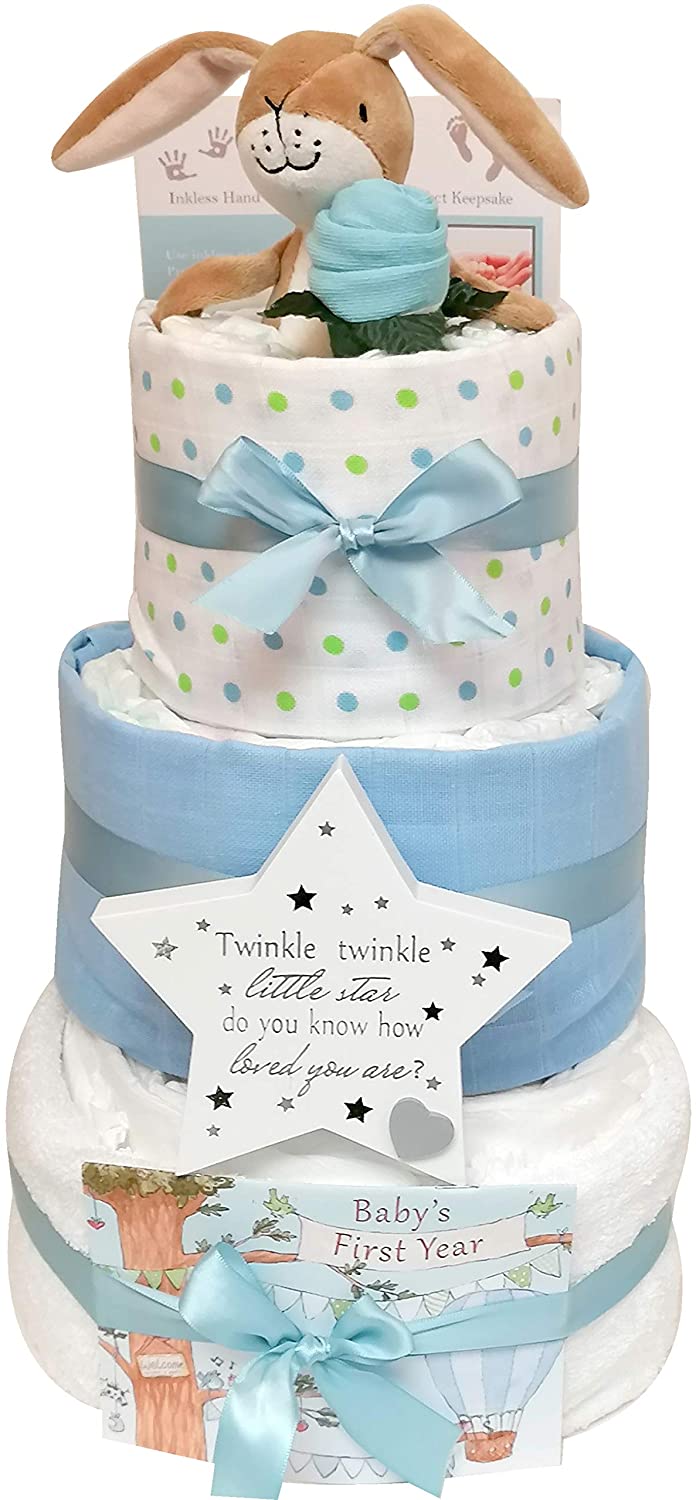 Tropic Skincare: ABC Skincare Collection
Available from Tropic Skincare (RRP £56)
When babies are welcomed into the world, gifting can often centre around the new arrival, but new mums deserve a treat too! One brand that ticks the box for luxury pampering is Tropic Skincare. At UKMums.TV we love Tropic Skincare for its vast range of high quality, vegan products that are made from sustainably sourced ingredients. A great place to start with the range is the Tropic ABC Skincare Collection, as it contains everything you need for a pampering skincare routine. The set includes Tropic's Smoothing Cleanser, Vitamin Toner, Skin Feast moisturiser, as well as one of three face masks.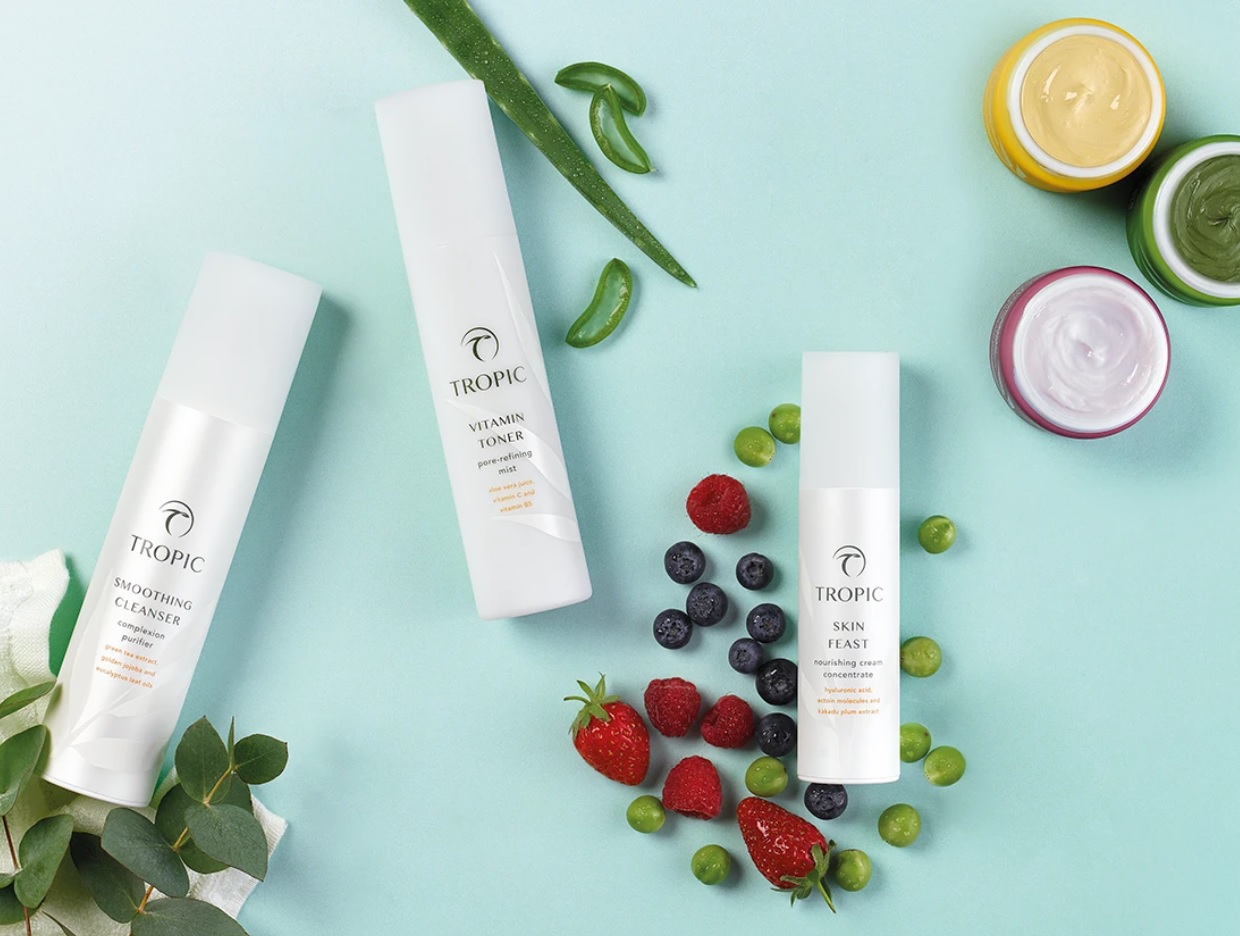 Image Credit: Main Photo by Rene Asmussen from Pexels